As a snowboarder, finding a helmet that provides excellent head protection while being stylish can be a real challenge. But after years of struggling with awkward fits and weird styles, I finally found the perfect solution with the Smith Code helmet and Mag 4D goggles.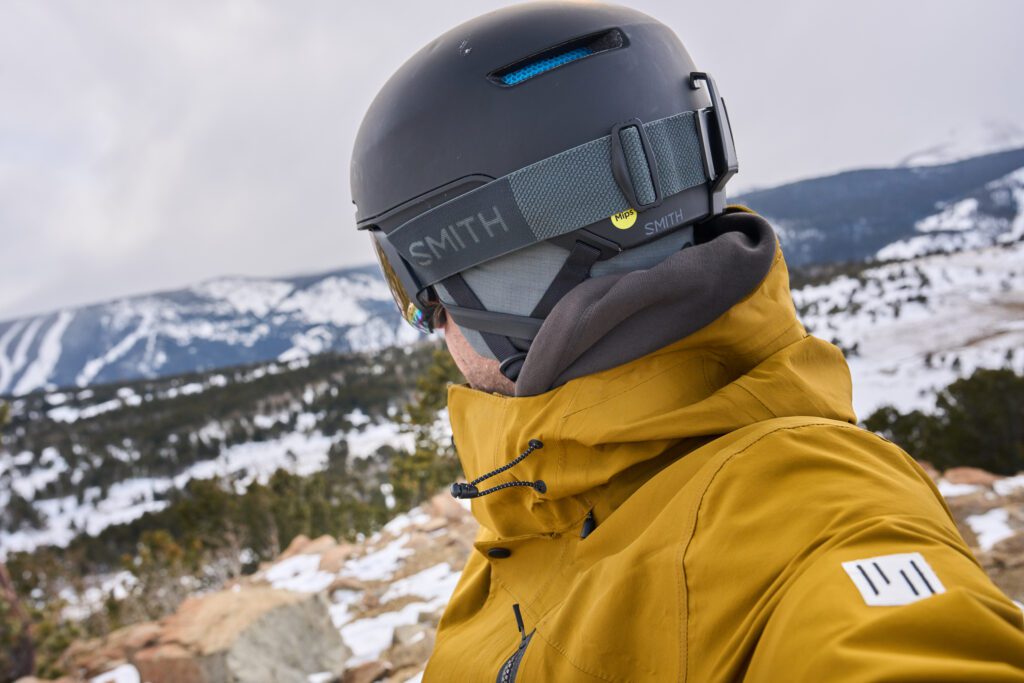 Stellar Protection: The Smith Code Helmet
First things first, let's talk about the Smith Code helmet. Not only does it fit me perfectly (Large Helmet featured), but it also offers excellent protection thanks to its advanced technologies like BOA and Koroyd. 
Smith is the only snow helmet manufacturer that offers Koroyd technology, which absorbs and deflects energy upon impact. And because Koroyd comprises 95% air, Smith can provide lighter, smaller, and faster protection, which means less fatigue and more fun on the mountain.
One of my favorite features of the Smith Code helmet is the magnetic chinstrap buckle, making it easy to operate with one hand, even while wearing gloves. I can enjoy full audio and volume controls, phone call capability, and voice command capabilities like Siri and Google Assistant. And for those who love audio while they ride, the helmet is Aleck™ audio systems compatible and even features a technical-knit liner that is audio chip compatible.
The BOA® 360 Fit System is another standout feature of the Smith Code helmet. It adapts to my head shape and allows me to make micro-adjustments on the go. The dial has a 1:1 gear ratio and a larger one for increased dexterity and grip.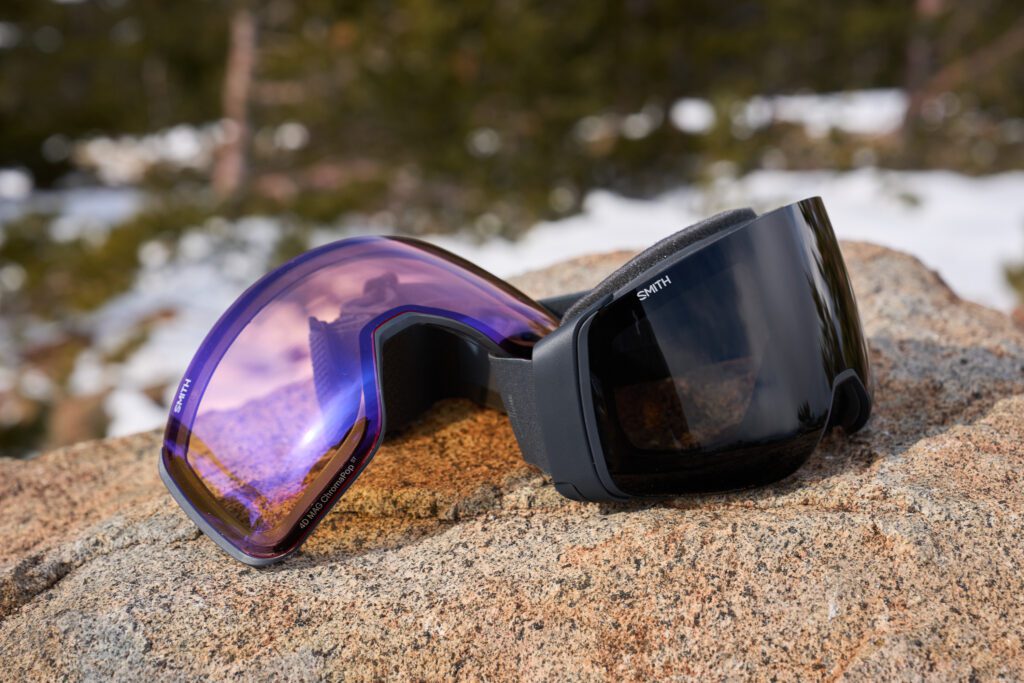 Clear Vision and Style: The Smith Mag 4D Goggles
Of course, no helmet is complete without a pair of high-quality goggles, and that's where the Smith Mag 4D goggles come in. I chose the Slate + ChromaPop Sun Black Lens + ChromaPop Everyday Rose Gold Mirror Lens combination, which provides excellent vision and style on the mountain.
The BirdsEye Vision™ feature of the Smith Mag 4D goggles clarifies my line and the riders in my periphery, making it easier to navigate crowded slopes. And the VisionSmith MAG™ lens change system makes swapping out lenses a breeze, thanks to the magnets built into the goggles.
In terms of lenses, the ChromaPop Sun Black Lens with a VLT of 12% is perfect for those bright bluebird days. The gray base lens tint reduces glare and sun rays for optimal vision and performance, and as someone with light-colored eyes, I appreciate the extra protection. For mixed days with some clouds, I love the ChromaPop Everyday Rose Gold Mirror with a VLT of 35%. The rose base tint is perfect for a range of conditions, and the stylish look of the lens is a bonus.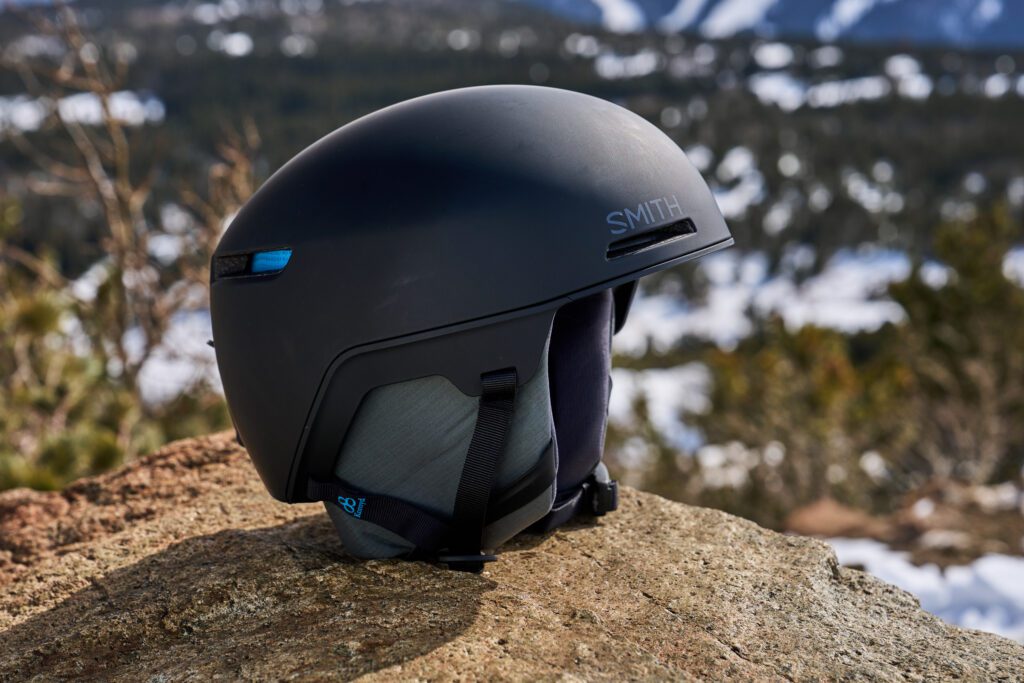 Ventilation and Design Details
I have thick, curly hair and tend to overheat quickly, so I was happy to find that the Smith Code helmet features an AirEvac™ ventilation system that integrates with Smith goggles for fog-free lenses. And with six vents, I never had any issues with overheating or fogging.
Finally, I shout out to the little design details that make the Smith Code helmet and Mag 4D goggles stand out from the competition. The blue accent color of the honeycomb structure visible through the vents is a subtle touch that shows how much thought and care went into the design. And the sleek gray color