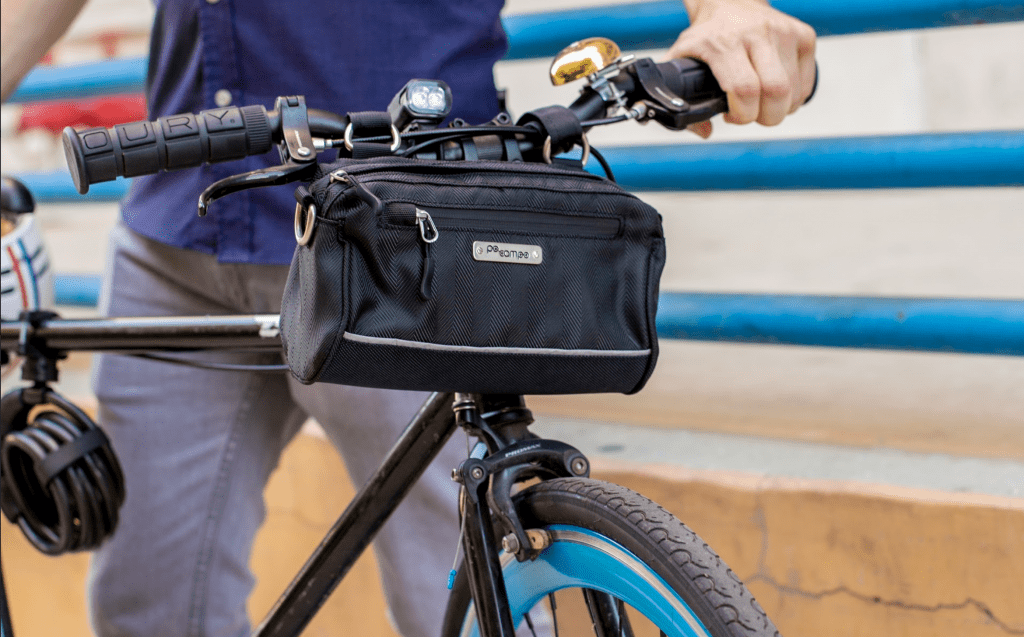 When I got my first commuter bike six years ago, I also bought a small seat bag to store tools, an extra tube, air cartridges, etc. But it was only big enough for those things. One of the more annoying aspects of my rides was that I'd also have things stashed in my pockets that couldn't fit into that small bag: phone, wallet, keys.
Along with the Irving Backpack Pannier, Po Campo also sent me the Kinga Handlebar Bag 2. Once I got it installed on the front of my bike, it was easy to say goodbye to my seat bag. All the tools that I had fit easily in the Kinga Handlebar Bag, plus I had plenty of room to stash more, including my iphone, wallet, and keys.
Inside the bag, there is a large compartment for miscellaneous things, but there are also three smaller pockets to keep things organized.
On the front of the bag there's an additional pocket that's perfect to stash my iPhone.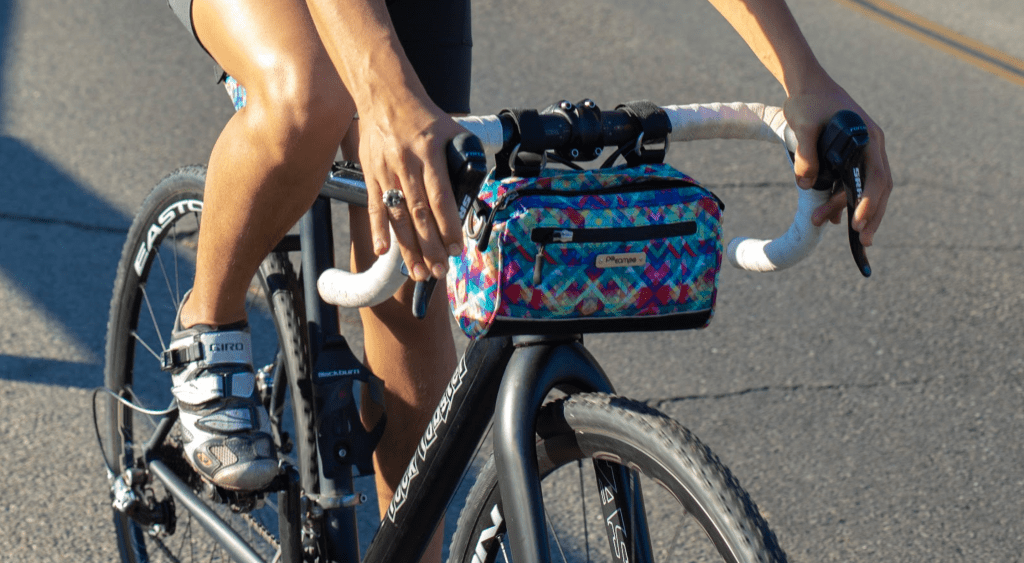 The bag is waterproof with water-protected zippers. It is easy to attach/detach with velcro straps. The structure of the strap will also allow them to attach to any handlebars. My bike has drop bars and I was able to attach the straps to either side of my bell and light.
For times I'm commuting to downtown Boulder it has shoulder straps that stash away in a hidden compartment that I can pull out and use to carry the bag with me.
If you're looking for a stylish addition to your bike, the Kinga Handlebar Bag is the way to go.