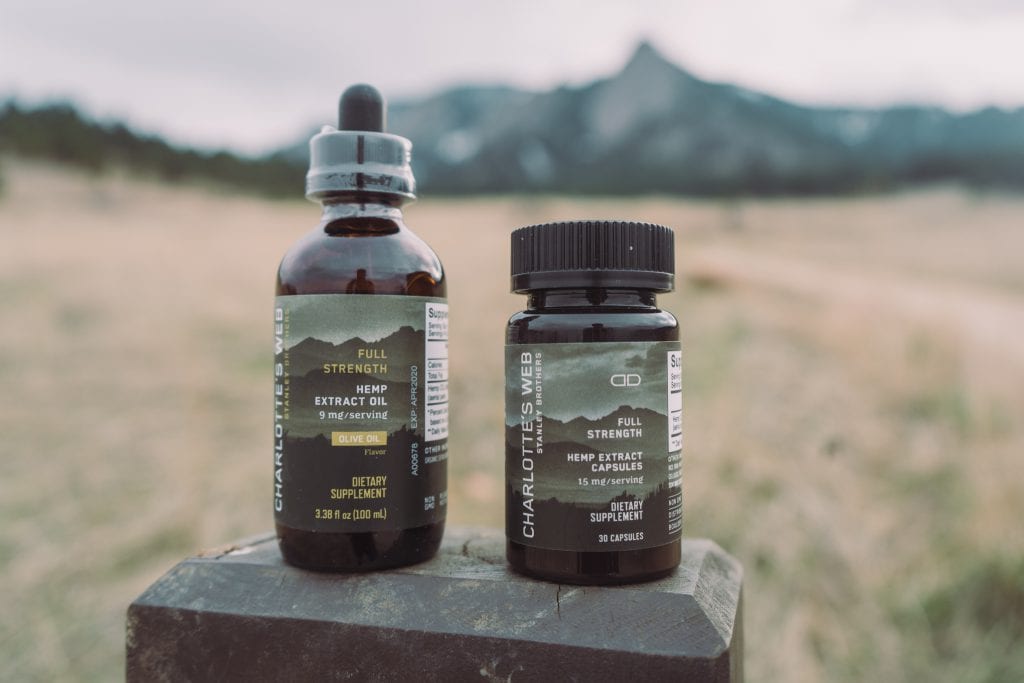 CBD use is gaining in popularity across the U.S., not just in the general public, but among athletes who are looking for better ways to manage inflammation and stress.

For the newbies, CBD, or cannabidiol, comes from the leaves and flowers of the hemp plant. It's one of over 80 cannabinoids that can be extracted from hemp. It isn't derived from marijuana. It contains less than 0.3 percent THC (the psychoactive chemical in marijuana), but it isn't intoxicating. Because of this, you can find CBD online or in health and wellness stores across the United States.

Legal Challanges
Even though it's legal, the legislation around CBD is still a bit muddy. The 2018 Farm Bill legalized hemp and its derivatives (including CBD). But CBD still faces a lot of restrictions from the FDA on its uses, what they can claim, and the language they can use in those claims.

Because of this, CBD companies aren't able to tell the full story about the positive effects CBD has had for many people.

They can tell you that CBD can provide a sense of calm and focus; relief from everyday stresses; help in recovery from exercise-induced inflammation; and support for healthy sleep cycles. (But please note that I'm required to tell you that these statements have not been evaluated by the FDA and that CBD products are not intended to diagnose, treat, cure or prevent any disease).

Now that we have that out of the way…

My Story

Several years ago, I reached a point where I needed relief from "everyday stresses." I first turned to my primary care physician, who prescribed (after a 15-minute consultation) something, to help counteract the challenges I was having.

After 30 days, the issues didn't change, and the dosage was upped.

By the time I hit 90 days, I had, under the instruction of my doctor, maxed out my dosage. When he mentioned changing up the regimen to something a little bit more intense and I knew something had to change.

I turned to alternative medicine, scheduling an appointment with a wellness physician who spent 90 minutes interviewing me about my "everyday stresses." Afterward, she scheduled lab work. She built a plan that included dietary changes (including a delicious low-sugar spinach smoothie in the morning) and a pretty intense vitamin regimen to help balance me out.

It worked. I felt normal.

My family and I moved, and my vitamin regimen changed, and every once in a while I'd have flare-ups of these "everyday stresses."

Moving to Colorado heralded my first interaction with CBD. After hearing a TED Talk from Josh Stanley, one of the brothers who founded Charlotte's Web, I became interested and inspired by what this plant could do. I picked up a bottle from the apothecary section of a local grocery store and started to take it daily.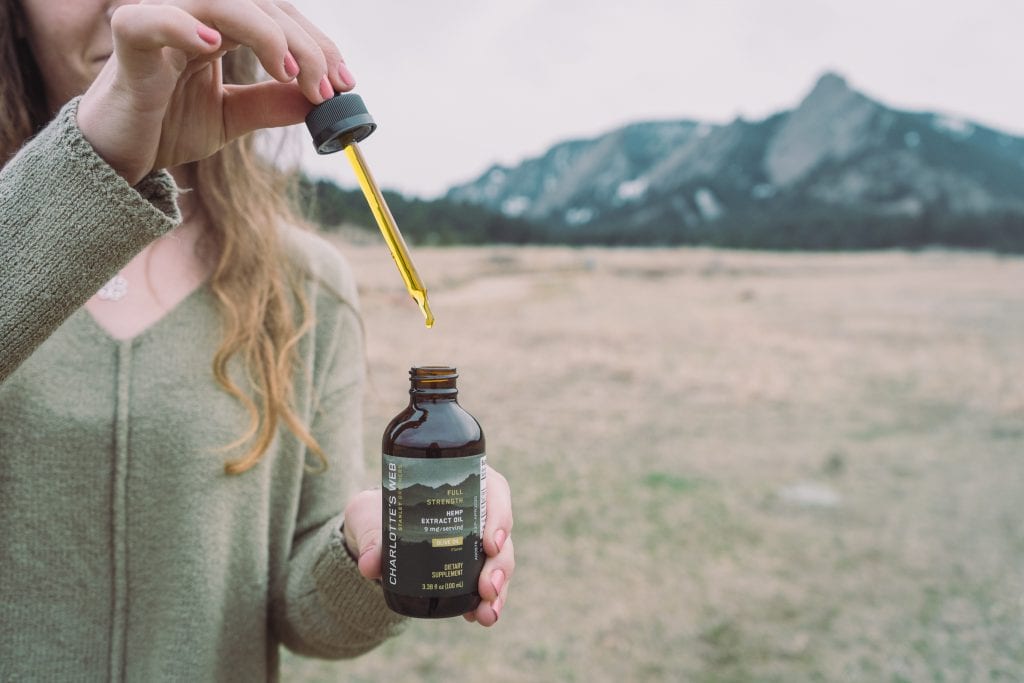 When I first started taking CBD oil, I didn't feel an immediate response to it. But over the course of a month, I noticed that those times I felt unbalanced due to stress or a lack of calm were growing further and further apart. I felt more balanced. I felt like a better version of myself that I hadn't felt in years.

During the summer months, my activity level increased while I was taking CBD. If I wasn't running, I was commuting to work on my bike. Mileage had increased, as did exercise-induced inflammation. I was pushing my body further than I had in years.

Because of the limitations around CBD, I can't go into the details of two different experiences I had this summer. To say I experienced exercise-induced inflammation is true, but it doesn't tell the whole story. During these events, I continued using Charlotte's Web CBD oil, as well as their hemp infused cream, and it helped reduce inflammation. I was surprised by how fast I was able to recover and be active again.

How does CBD work?

The body naturally produces endocannabinoids, and these affect an array of functions throughout our bodies, including the maintenance of proper cell function and healing. Sometimes the endocannabinoid system can fall off the rails, affecting our sense of calm, how we respond to stress, sleep, etc.

That's where CBD can help. The endocannabinoid system can respond to external cannabinoids, including the phytocannabinoids found in CBD. CBD in turn interacts with our neurotransmitters and subdues the immune responses that cause inflammation, helping users retain their sense of calm, relief from everyday stresses, etc.

Not all CBD is equal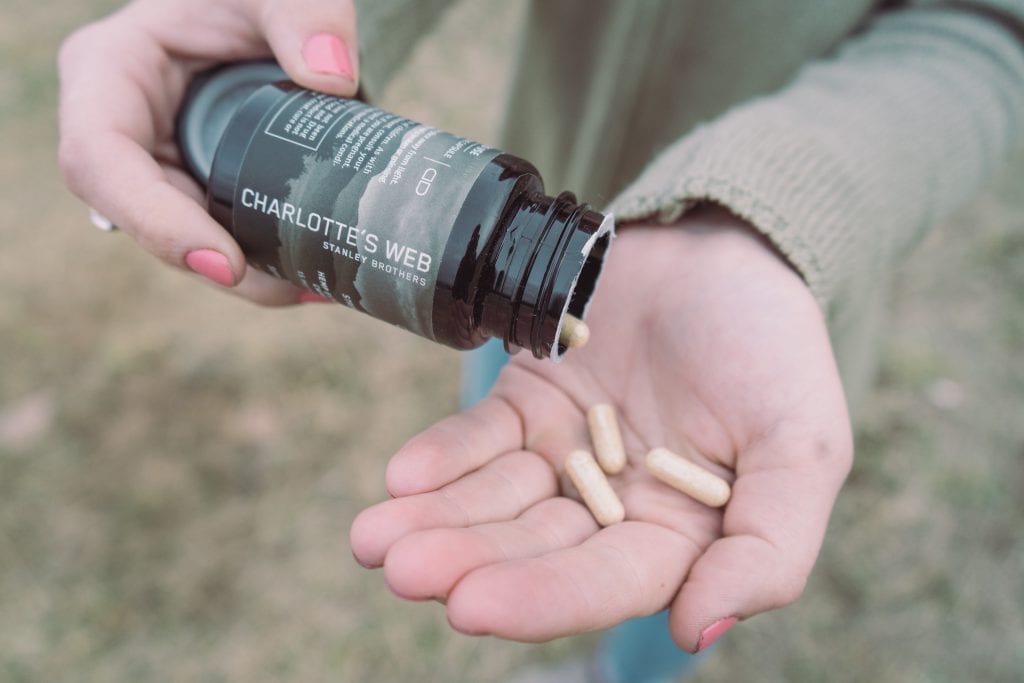 If you search Amazon, you'll see a lot of products listed as CBD. There's expensive lotions, gummies, oils, water, and beauty care products. Right now, Amazon prohibits the sale of products containing cannabidiol. Most of these products contain hemp oil, which doesn't contain CBD, but are designed to capitalize on the hype around it.

When it comes to true CBD, the quality varies from company to company. Some versions are weaker than others, others source hemp from overseas, and still others deliver products that are inconsistent between production batches.

Charlotte's Web is a broad-spectrum cannabinoid whole plant extract with CBD and other cannabinoids, as well as flavonoids and terpenes plant compounds. The best analogy I've heard is that a whole plant extract, like Charlotte's Web, is similar to eating an orange. If you just eat the orange flesh, you're only getting part of the full benefit from the orange. If you eat the skin—as delicious as that might be—you get a nice dose of B vitamins, calcium, copper, magnesium, vitamin A, folate and dietary fiber. A whole plant extract maximizes the benefits delivered through the body, delivering additional wellness components.

Quality versus Quantity
When the Stanley brothers set out to create a high-quality CBD product, they created rigorous standards for quality and consistency. From their seeds, soil, and hands-on approach to farming—they are consistent. This is important, because as hemp grows, it absorbs whatever is in the soil—good or bad.

The most dramatic example of this happened at Chernobyl in the late 90s. A company called Phytotech began experimenting with industrial hemp to remove radioactive elements from soil and water. They found that hemp could be used to clean up metals, toxins, pesticides, solvents, explosives, crude oil, and polyaromatic hydrocarbons.

This is why the Stanley brothers pay special attention to their crops. During conversations with them, I heard a story of a crop they destroyed because during testing, they found cross-contamination from another neighboring farm had blown in. They oversee the entire growing and production process—testing along the way to ensure correct phytochemical profiles.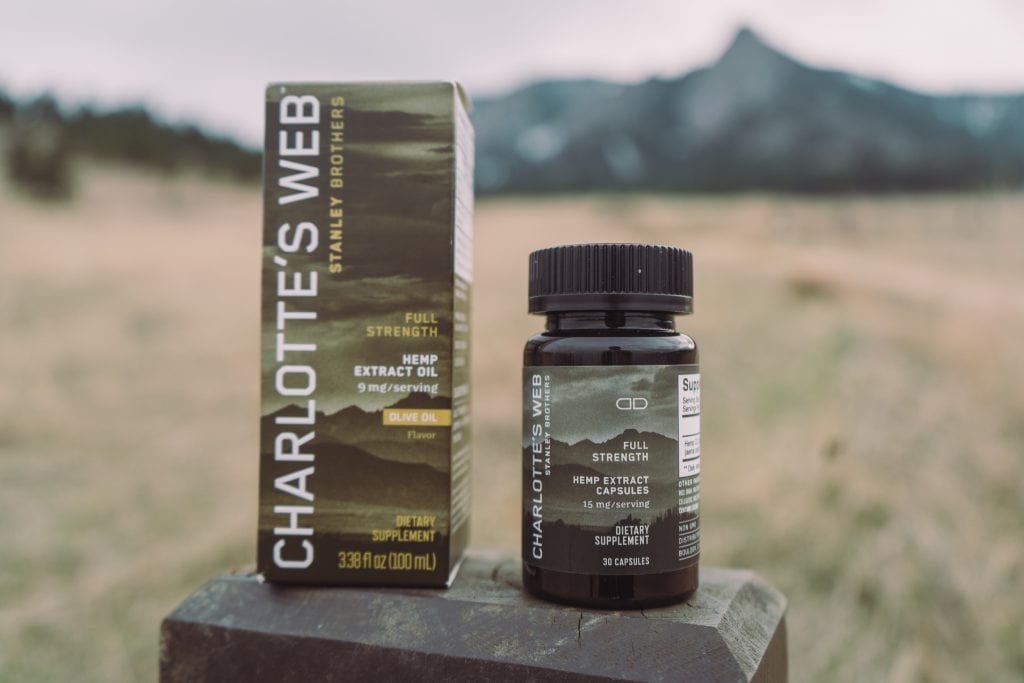 Conclusion
I'm a big believer in CBD based on my experience this past year and a big believer in the Charlotte's Web brand.

Charlotte's Web CBD is an affiliate with Huck Adventures, so when you shop with them and use our code HUCK, you'll save 10%, and we will earn a commission at no additional cost to you. You save money and your purchase supports the Huck community.

If you're new to CBD and don't know where to start, they offer a one-month bundle starter pack. Their Full Strength CBD Oil or Capsules are great, as well.