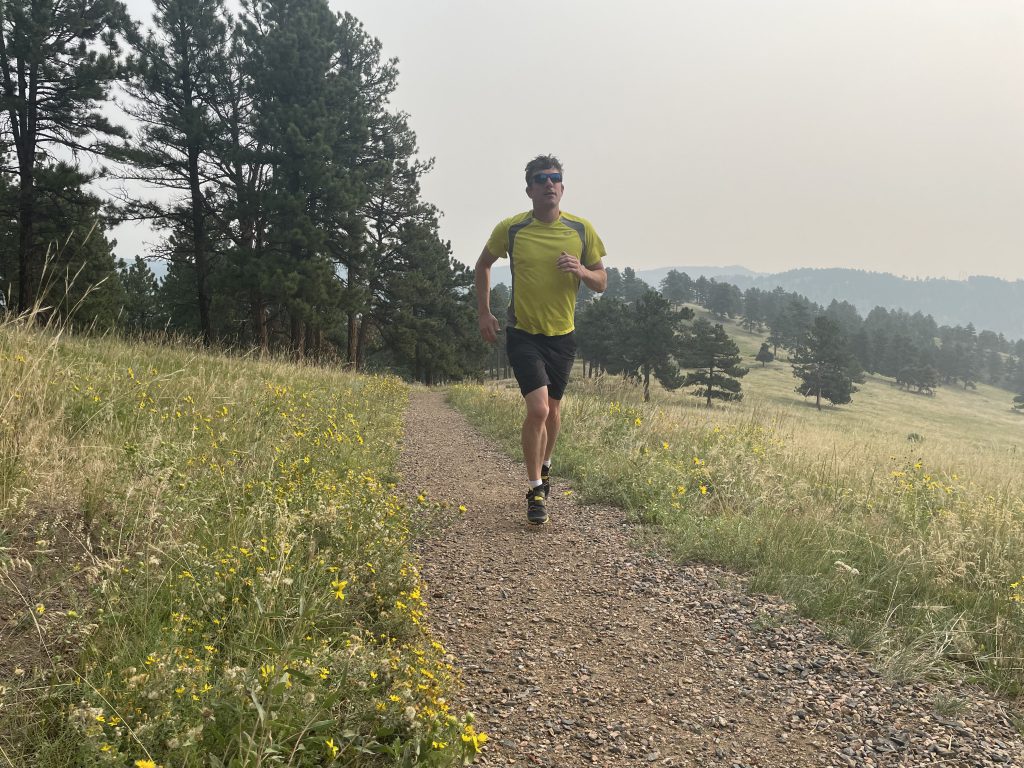 It was a beautiful morning for a trail run at Betasso Preserve on Colorado's Front Range. I was testing La Sportiva's new Cyklon trail runner and loving it. But zigzagging down a set of steep switchbacks, my feet felt suddenly loose. I stepped to the side of the trail, and click-click-click, I was perfectly snug and back on my way.
This 10-second adjustment was thanks to the BOA technology La Sportiva uses in the Cyklon: a simple dial for one-handed tightening of the length entire length of the shoe.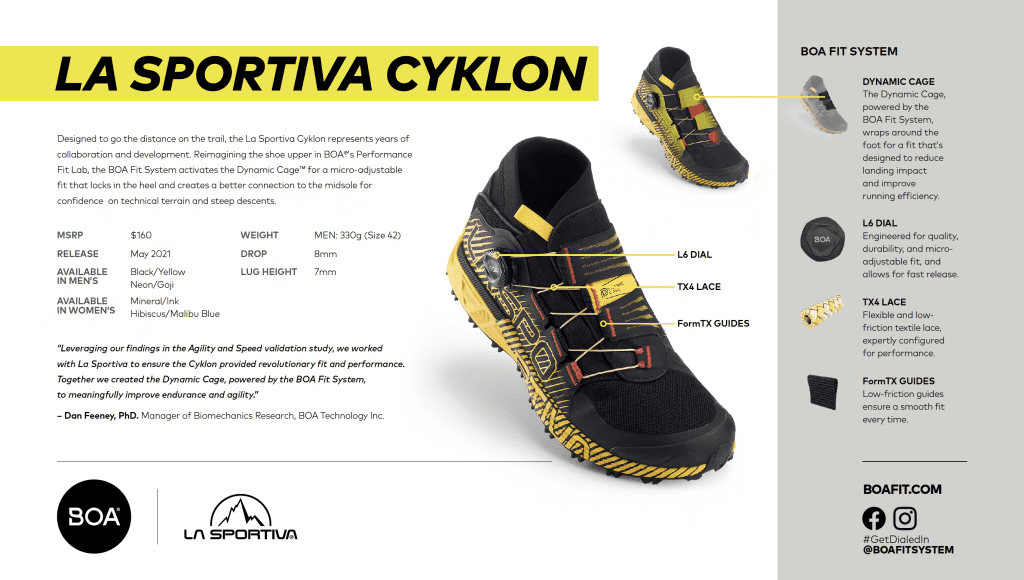 The strength of the BOA system is its simplicity. A dial about the size of a quarter tightens a thin cord that stands in for laces. Lightweight, less bulky, and cleaner than traditional laces, the BOA system can be dialed in small increments for a precise fit. And it never loosens or comes untied like traditional laces.
I like the BOA system so much that I have it all of my different bike shoes. (Another benefit of BOA is being able to adjust your footwear while wearing gloves.) The Cyklons are the first running shoes I've worn with the BOA system, and throughout several different outings, I was impressed. I often find myself stopping during a longer run to re-tie my shoes, or wishing they fit more snugly on a downhill section than on the flat. BOA solves that problem, and who doesn't love being able to pop out their shoes in a few seconds back at the car?