Colorado ski towns are notoriously diverse, but one thing that rings true is that they can be expensive. Whether you're planning a visit to ski in the winter or raft in the summer, we've found the cheapest food options to help you stay on budget, from $1.84 for a single scoop of ice cream to $12.95 for a cheesesteak and fries. Here are the best cheap eats in Aspen, Breckenridge, Telluride, Steamboat Springs, and Vail.
Aspen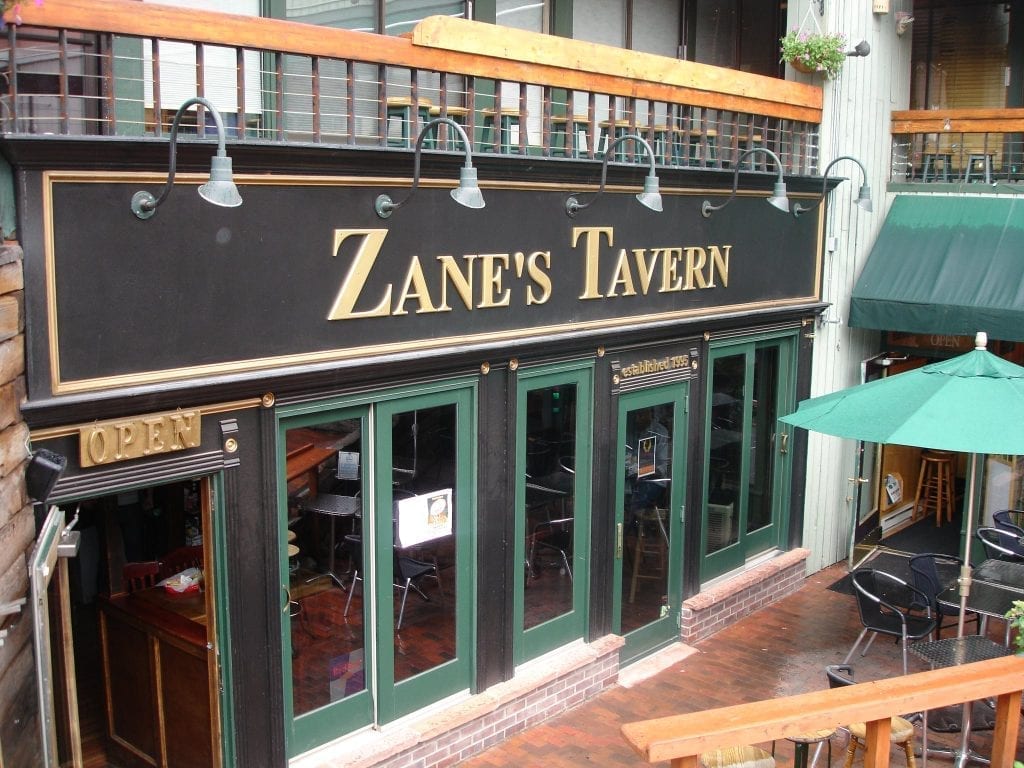 Zane's Tavern
308 S Hunter St #2, Aspen, CO 81611
(970) 544-9263

In a ski town that skews a bit more upscale, Zane's Tavern remains a classic dive. This sports bar is where you'll find the locals, and they always have a game on. The order here is a Philly cheesesteak with fries or tater tots for $12.95.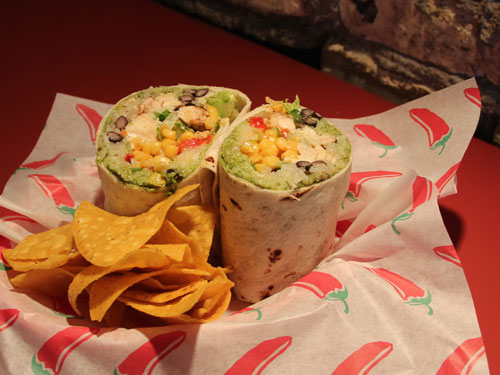 Big Wrap
http://places.singleplatform.com/big-wrap-the/menu?ref=google
520 E Durant Ave #101, Aspen, CO 81611
(970) 544-1700

Big Wrap may always be busy, but it's by far the best and quickest lunch spot in Aspen. Don't let the line deter you, you'll need a minute to go over the eclectic menu. Items like the Hail Caesar and To Thai For are among the favorites, and the price is right at $7.30.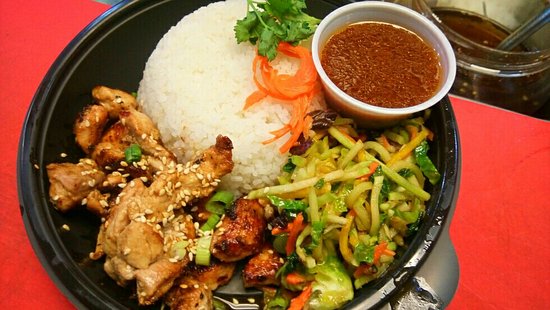 Bamboo Bear
http://www.bamboobearrestaurant.com/
730 E Cooper Ave, Aspen, CO 81611
(970) 710-2094

Bamboo Bear is a small but mighty asian restaurant, serving a menu of Vietnamese and Thai-influenced dishes. Here, you can try a selection of things without breaking the bank, including spring rolls for $2, dumplings for $6, and a killer bahn mi for $12.

Breckenridge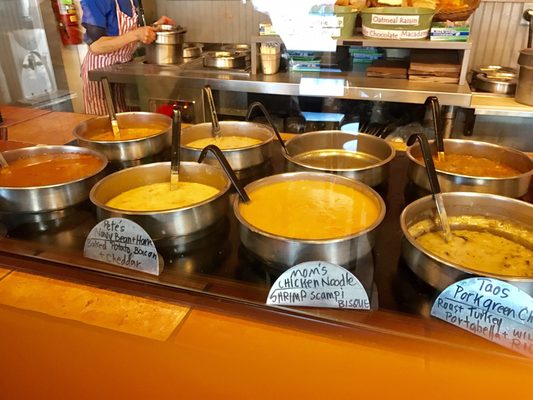 Soupz On
422 North Park Avenue, Breckenridge, CO 80424
(970) 547-4797

Soupz On is a beloved lunch spot that's perfect for dine-in or grab-and-go. Their soup menu changes daily, but expect a nice range of options like chicken pot pie, meatball marinara, and Thai shrimp tom yum. The meal deal comes with bread and a cookie for $8.95.
Above the Blue
421 S Main St, Breckenridge, CO 80424
(970) 453-3062

Above the Blue, also known as Red's to the locals, is a food stand with the best cheap eats in Breckenridge. They have a short-and-sweet menu that has something for everyone, including a coney dog for $4, frito chili pie for $5, and a gyro for $10. Bonus: they are open late-night.
Crepes a la Cart
crepesalacarts.com
307 S Main St, Breckenridge, CO 80424
(970) 771-3411

The ideal apres ski treat is a sweet or savory crepe from Crepes a la Cart. This place has a ridiculously huge menu of topping mashups from classic nutella to chicken florentine, and many items are under $8.
Telluride
Steamies Burger Bar
http://www.steamiesburgers.com/
300 W Colorado Ave Suite #1B, Telluride, CO 81435
Located in the heart of downtown, Steamies is a top-rated burger joint that serves their patties steamed rather than grilled or pan-fried. For just $6.25, you can get a classic single with american cheese, lettuce, tomato, onion, pickle, and our signature housemade steamie sauce.
Steamboat Springs
Lyon's Corner Drug & Soda Fountain
http://www.lyonsofsteamboat.com/
840 Lincoln Ave, Steamboat Springs, CO 80487
(970) 879-1114

Lyon's Corner Drug & Soda Fountain feels completely stuck in time, and we wouldn't change a thing. This drug store, gift shop, old-fashioned soda fountain hybrid is where you'll find a single scoop of ice cream for $1.84. They also serve diner classics like grilled cheese and BLTs for under $6.50.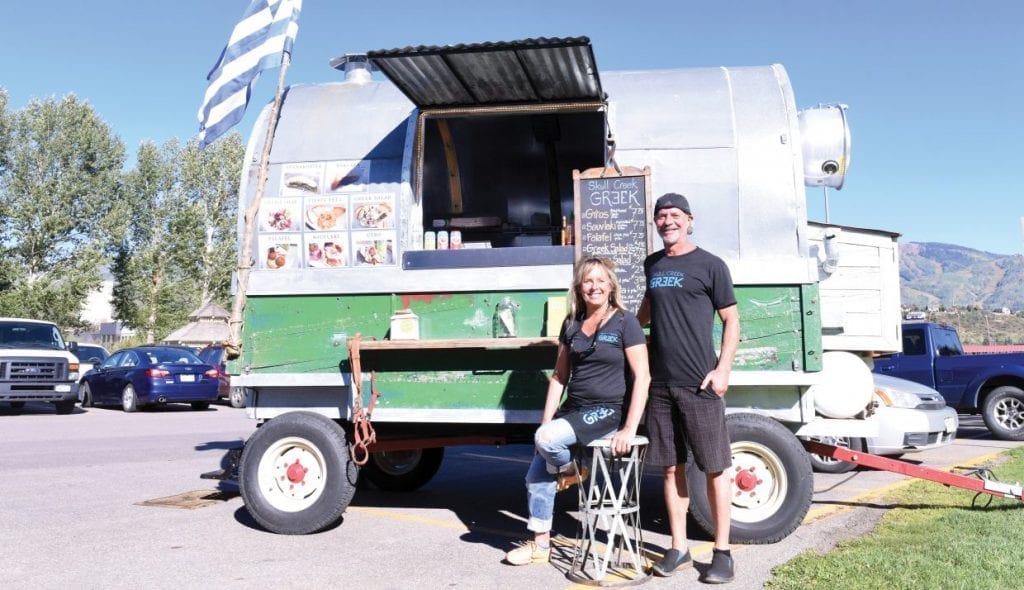 Skull Creek Greek
https://www.skullcreekgreek.com/
635 Lincoln Ave, Steamboat Springs, CO 80487
(970) 879-1339

The best value in town is at Skull Creek Greek. At $7.50 for a pita and $10.50 for a plate, you can choose from heaping helpings of roasted lamb or falafel and three different kinds of tzatziki sauce. For something a little sweet, get the life-changing baklava for $3.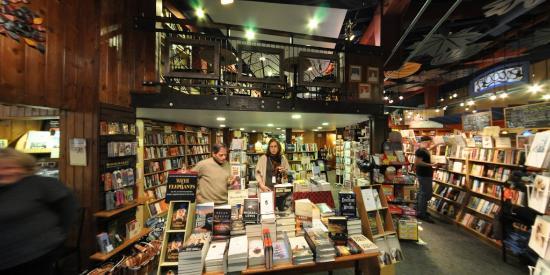 Off the Beaten Path
https://www.steamboatbooks.com/
68 9th St, Steamboat Springs, CO 80487
(970) 879-6830

A lovely independent bookstore and coffee shop, Off the Beaten Path is a cozy winter reprieve where you can pick up games, cards, puzzles and more. While coffee may seem like the name of the game here, we love the wine and local brew selections for under $5.
Vail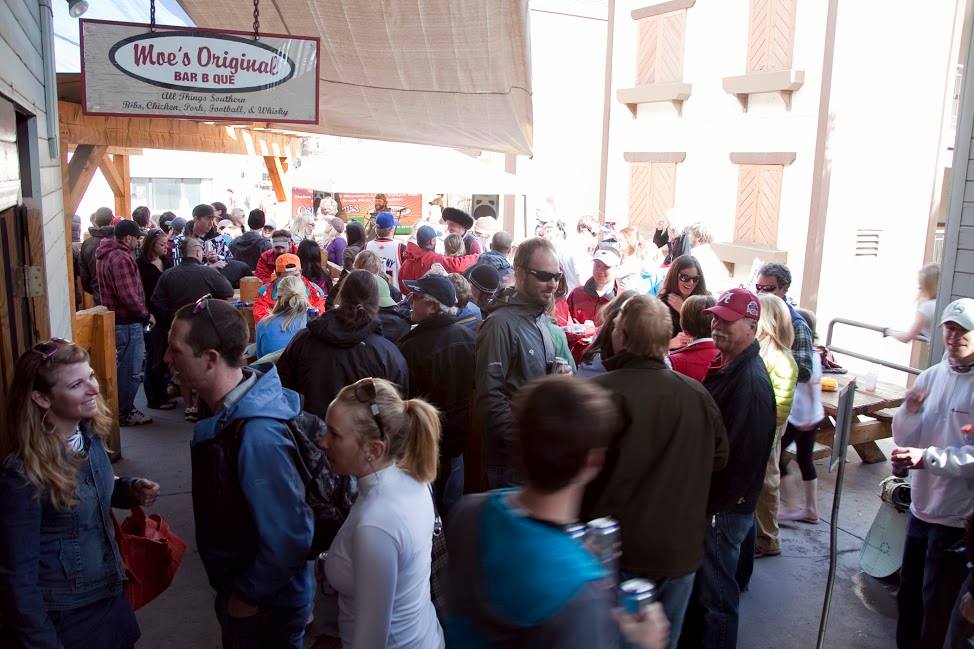 Moe's Original Barbeque
https://www.moesoriginalbbq.com/lo/vail/
616 W Lionshead Cir, Vail, CO 81657
(970) 479-7888

Just feet away from Vail Mountain, Moe's Original Barbeque is a super chill, local spot serving Alabama-style barbeque to the masses. The pulled pork sandwich with two sides (see: baked beans, cornbread) and a drink clocks in at just $10, making it an easy and delicious choice for lunch or early dinner (they close at 6 p.m.).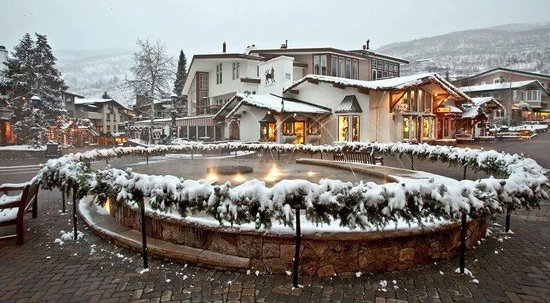 The Red Lion
304 Bridge St #1, Vail, CO 81657
(970) 476-7676

For award-winning chili in Vail Village at $5 a cup, look no further than The Red Lion. This hot spot is known for its live entertainment, with musicians performing daily. It's a little cozy, so it can get crowded, but you won't mind one bit.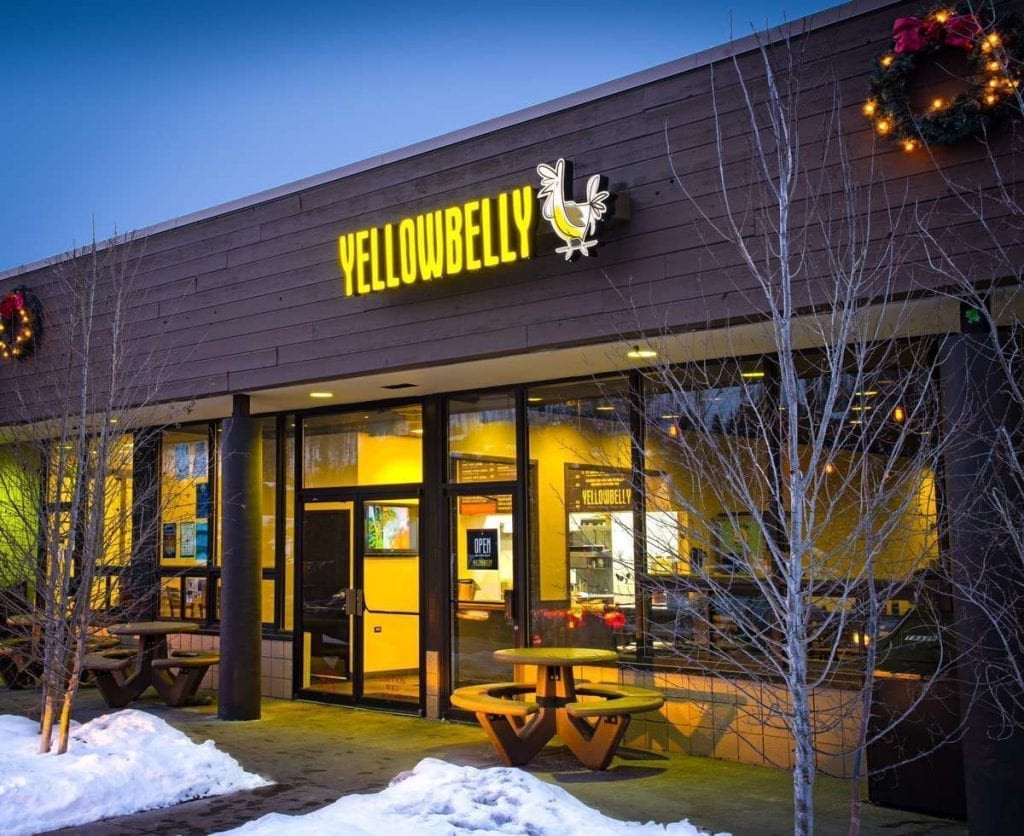 Yellowbelly
2161 N Frontage Rd W #14, Vail, CO 81657
(970) 343-4340

At Yellowbelly, it's all about the fried chicken. This counter service restaurant is perfect for a casual meal, and the hot-and-fresh white or dark meat tenders are just $5.50. They also have incredible scratch-made slides for $3, including a ton of healthy options like citrus quinoa and seasonal veggies.
Have another cheap eats spot? Let us know and we'll add it to the list.
About the writer:
Christina Cherry is a travel publicist and writer with a knack for last-minute trip planning. When she's not on the road, she's in hot pursuit of the world's best pizza or tending to her houseplants. Keep up with her work at cherrycreativestudio.com and follow along on her blog at everywherewithcherry.com. DM slides also welcome at @everywherewithcherry.