I haven't had a good cup of coffee during a camping trip until I used the BaseCamp Travel Press from BruTrek.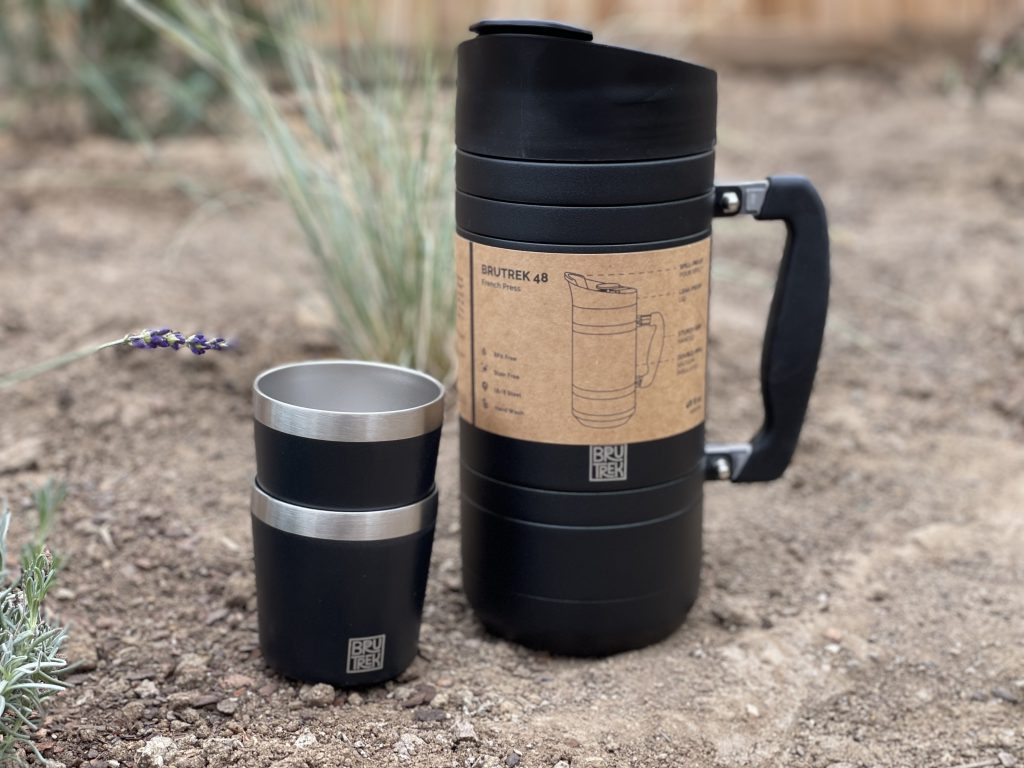 BruTrek sent me their 48 oz. french press to try out along with some double-wall insulated coffee cups.
When it comes to coffee, I have tried several french presses, but I would always end up with coffee that was over extracted and acidic or a cup with grounds in it.
What makes the BaseCamp Travel Press unique is it's construction of the press itself.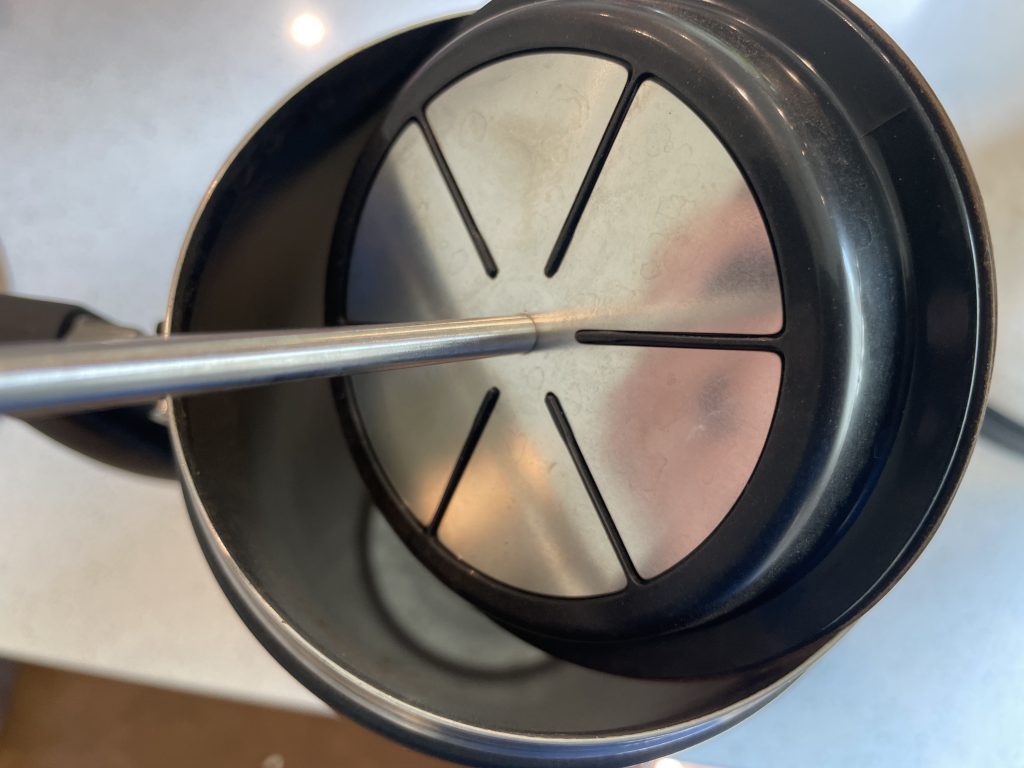 The press is built with their Bru-Stop™ technology. When fully pressed down, the plate flexes up while pressing and then lays back down in a flat position, creating a barrier between the grounds and brewed coffee.
This is what makes the BaseCamp Travel Press a worthy member of my camping "go box."
I took it with me to a Cub Scout camp as an alternative to the typical, light-fare, Folgers. As the other parents were waking up, I was able to heat up water, ground my coffee beans, and start the extraction process.
After four minutes, I pressed down on the press and poured my first cup of coffee.
The pour itself was beautiful. No sediment. Just pure, black, delicious coffee.
The other parents enjoyed it as well and were disappointed when I ran out and they had to resort back to Folgers.
Aside from the press, which is a key feature, the BaseCamp Travel Press also has a spill proof pour spout that will snap into a locked position to avoid accidents. The container itself is double-wall vacuum sealed, so the coffee stayed hot for over an hour.
If you're looking for a solution for your morning campsite coffee, look no further than the BaseCamp Travel Press.