Planning vacations can be stressful, especially when it comes to finding the right place to stay. But we've got you covered if you're looking for not only a place to sleep, but some company and some extra perks too. Check out our list of the best hostels in Colorado.
For a Little Bit of Everything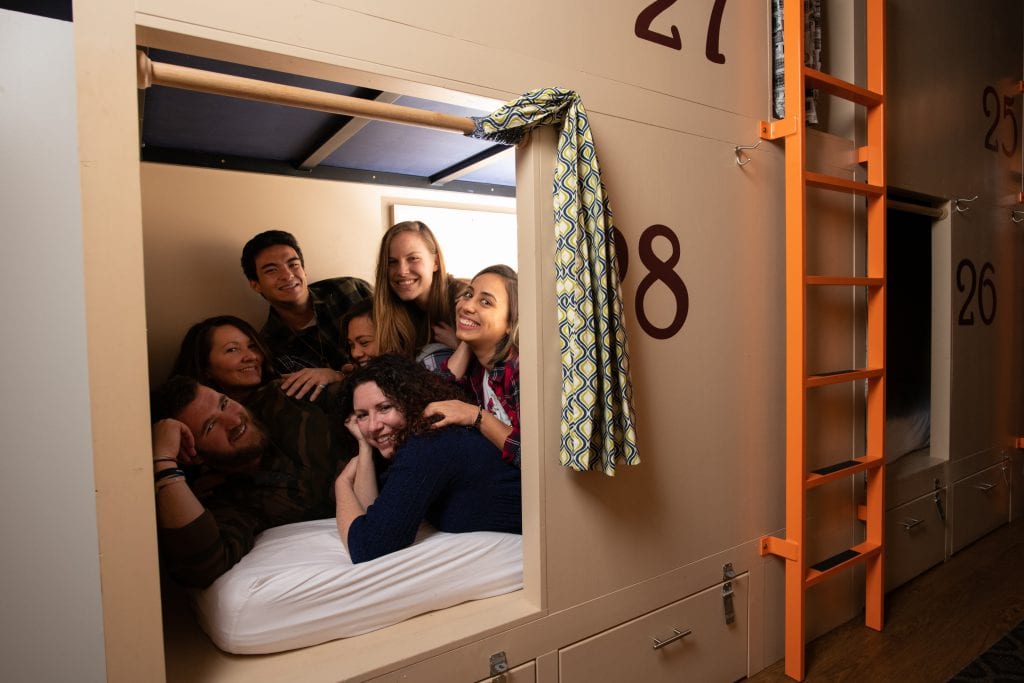 This accommodation has a little bit of everything. There is easy access to some of the top world-class skiing locations in the world, including both Vail and Beaver Creek Mountain. Nearby are 50 hikes in the Valley, including the 14ner "Mt. of The Holy Cross," and a trailhead less than nine miles from the Bunkhouse.
There's also concerts all summer, on Tuesdays (Vail @ Betty Ford Amphitheater) , Wednesdays (Avon @ Nottingham Park), and Thursdays (Minturn @ Little Beach Park)
Their staff knows the area and can make recommendations for almost any outdoor activity imaginable including:
white water rafting
rock climbing
horseback riding
aerial yoga
mountain biking
jeep tours
fly fishing
zip lining
backcountry skiing
ice climbing
avalanche education
Best way to get to the Bunkhouse:
The Bunkhouse has a discount code with Epic Mountain Express with pick up from DIA and drop off at their front door.  The least expensive way to get there is the "Bustang" from Denver to Vail Transportation Center. From there you can navigate the local bus system or Uber to the hostel.
Pricing:
Average summer rates starting at $50, average winter rates start at $75 a night.  (Insider tip: book early to lock in lower rates and to get a lower bunk.)  Bunk house will have a special promo for Huck users inside the app after the app's launch.
Settle down with two complimentary craft beers or glasses of wine per nightly stay, and free concerts all summer long. Check out the Bunkhouse for a little bit of everything at one of the best hostels in Colorado.
For Groups, Couples or Solos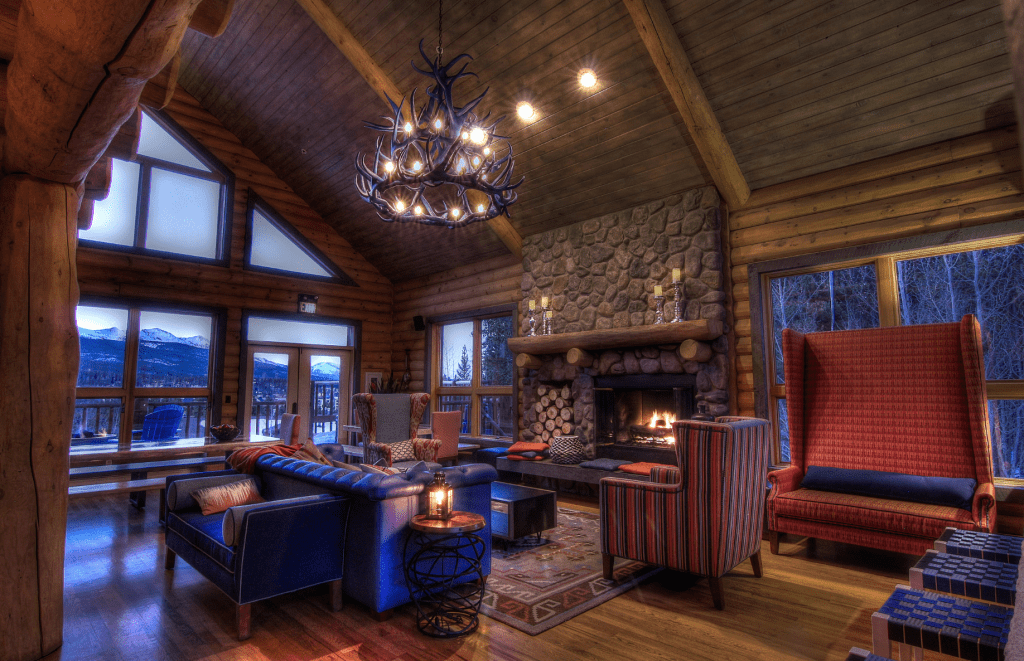 This boutique mountain lodge for adventure junkies, mountain experts, and outdoor enthusiasts will fall nothing short of all your vacation expectations. They offer a variety of room options, where you can opt to share a room and meet someone new in their 4- or 6-person bunk rooms. Or, choose from a variety of private rooms, including a romantic hot tub suite for two or a fun four-person apartment with kitchen that's perfect for a group of friends.
Enjoy a hot complimentary breakfast in the morning and their happy hour from 4-6 p.m. at night while soaking in the hot tub.
Whether you're into hiking, biking, or anything outdoors, this hostel has plenty of amenities to satisfy you or your group's needs and a great location to make it easy to get out and explore. The property is walking distance from the Breckenridge ski resort chair lift and main street, making traveling easier with its convenient location and free transportation system. The free Summit Stage bus comes every 20 minutes just outside of the Bivvi and will give you a lift to Keystone, Arapahoe Basin, and Copper Mountain.   
Pricing:
Summer rates include bunk beds starting as low as $35 a night and private rooms starting as low as $120 a night.
Winter rates include bunk beds starting at around $65/70 a night and privates from $150/160.
For a Comfy, Eclectic Stay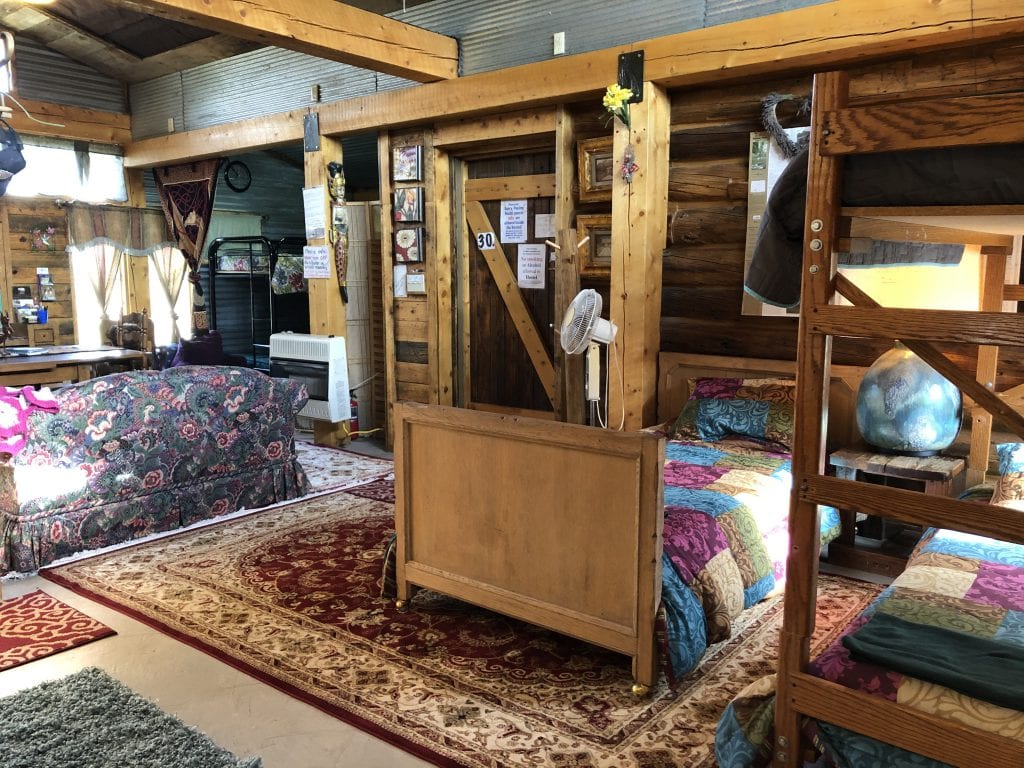 Located in Del Norte, The Divide Riders Hostel is a hostel perfect for accommodating travelers, hikers and bikers. The Divide Riders Hostel has one large room that includes a communal kitchen and living room, eight single beds, plus a shared bathroom. The clean and comfy space is decorated with antiques and art and is an inexpensive option for single or group travelers.
Located in old town Del Norte, everything in the town is within walking distance, making travel plans and transportation the least of your worries. Located right on the Continental Divide, this hostel is accommodating for those with various interests at some of the most attractive tourism locations in the world. The Wolf Creek Ski Area, The Penitente Canyon and The Great Sand Dunes are all within close proximity, providing a wide variety of outdoor adventures. The town itself is also known for its dining, displaying an assortment of diverse cuisine.
Pricing:
$30.00 per person per night year round, and can be booked directly through Divide Riders Hostel or through Airbnb. With prior approval and a fee, we will allow pets.
Perfect for Meeting Fellow Travelers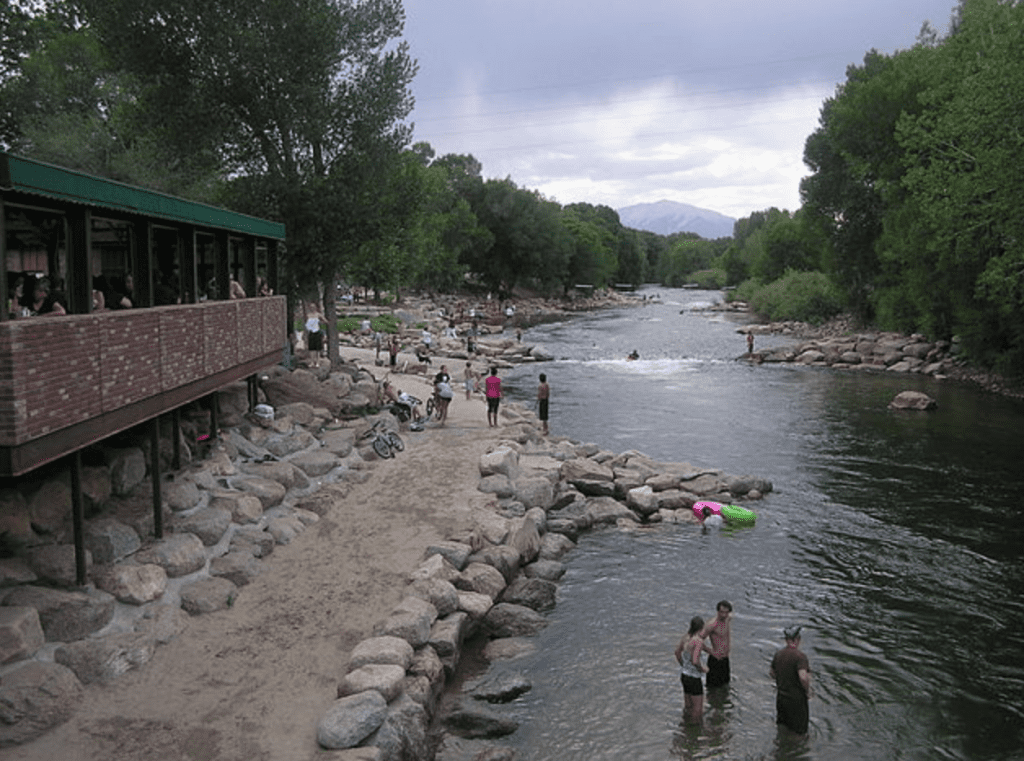 Salida Hostel's friendly and welcoming staff and environment not only help guests plan their adventures but have created a space where guests can meet and connect. Whether hanging by the fire pit outside, playing board games in the living room, or chatting while cooking meals, you're bound to find friends who have the same interests as you. Choose from staying in its co-ed dorm or renting one of its private rooms with a private bathroom.
This lively town is known for hosting events all summer and is full of festivities at night. The hostel is within walking distance of downtown and has river access right out its backdoor, filling every adventurer's needs.
Best Way to Get There:
Get there by a bus departing from Denver, or call ahead and an employee can come get you for free. 
Pricing:
Dorm rates are around $30 and winter rates around $27 including the taxes.
Private rooms run from $59 low season to $129 high season, all private rooms have private bathrooms.
For a Stay with Some History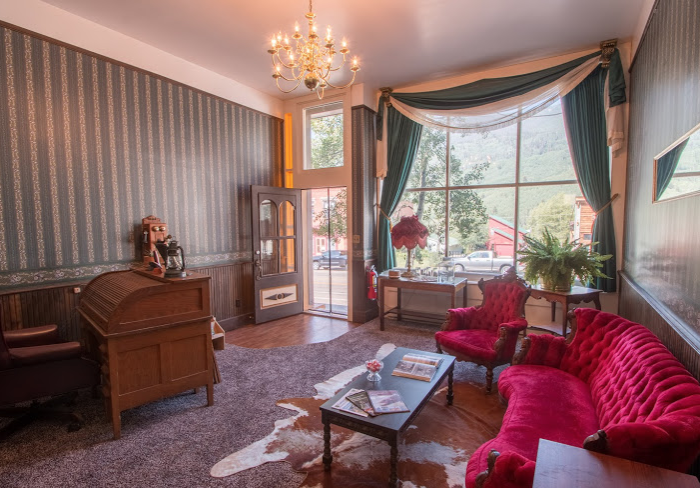 Located right in the middle of the San Juan Mountains, Rico Mine Shaft Inn is a charming historic bed and breakfast in the small town of Rico. They offer private rooms with either private or shared bathrooms, cooking facilities, and a hot breakfast each day. This remote mountain town is located right between Telluride and Dolores and is perfect for:
fishing
kayaking
mountain biking
hiking
rafting
snow sports
Likewise, Telluride Ski Resort, along with a bunch of backcountry skiing, is within close proximity. Rico also has a hot spring that is free and open 24/7 for some relaxation after your time spent outdoors. Originally founded in the 1800's, Rico is known for its vast amount of history, old town feel, and remote location.
Pricing:
Shared bathroom rooms run anywhere from $40/night (single bed room) to $110/night (the 'family room' with multiple beds).
Private bathroom rooms that run around $125/night.  
---
Whether you're looking for a weekend full of adventure, socializing, or relaxation, one of the five guest houses should satisfy your vacation needs.