Yeti, who built their company on high-end coolers, now sells a dog bed.
And not just any dog bed, but a $300 dog bed.
Yeti was kind enough to send a dog bed for us to review with our newest addition to our gear review team: Parker.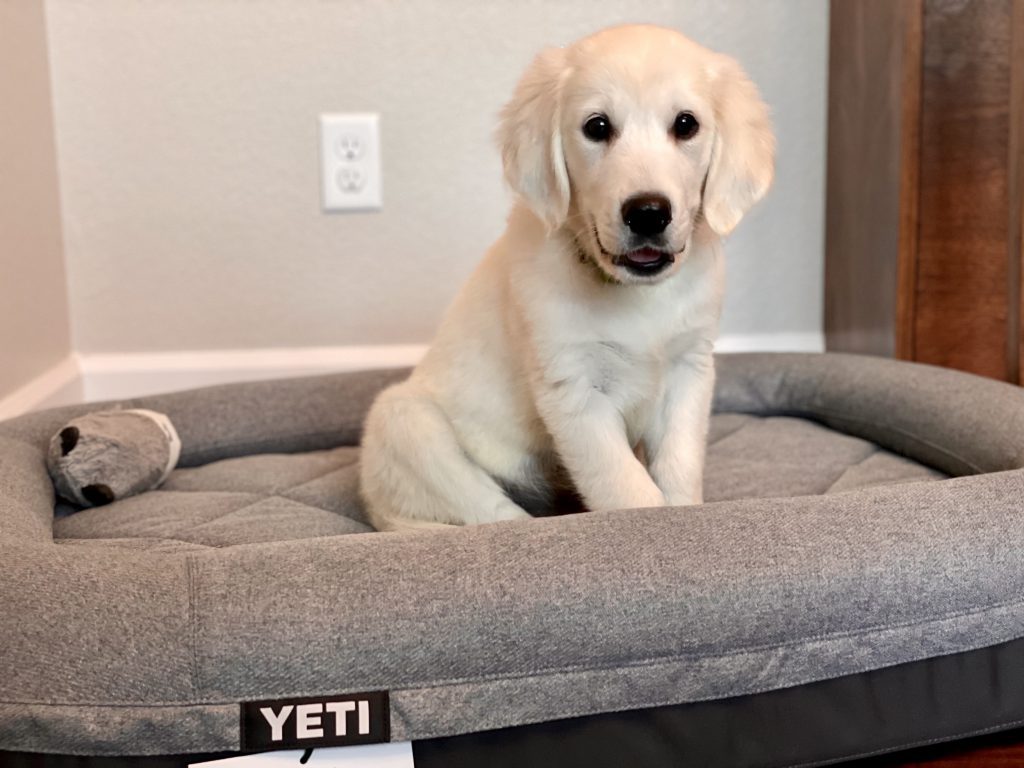 Now, I know what you might be asking: does my dog need a $300 dog bed? Well, if you're experiencing sticker shock, this certainly isn't the most expensive dog bed. Several other brands make dog beds within this price range and the Yeti Trailhead Dog Bed is packed with features that are perfect for any four-legged adventurer and their human.
The first feature I want to highlight is that the dog bed separates into two pieces. This allows the bed to function as a full-size dog bed or as a travel bed. The full-size bed has rails around the perimeter that adds additional support. Parker loves hanging his head off the edge of the bed when he is down for a nap.
Parker is still too young to go camping (gotta watch out for parvo) so we haven't had the opportunity to take the travel bed out and about, but at home we've tested it out. It's really easy to remove the center mattress. It fits well within his crate and would be the perfect travel companion for tent camping or a hotel room.
Both the base and the travel bed have durable, waterproof bottoms. It's interior is made of a high-density foam that is surrounded by a lighter weight foam that feels squishy but supportive.
The entire bed is LxWxH: 39.37 x 29.14 x 6.46 inches. Which is the perfect size for a 12 week old pup and a toddler, but I know it'll be the perfect size when Parker grows up.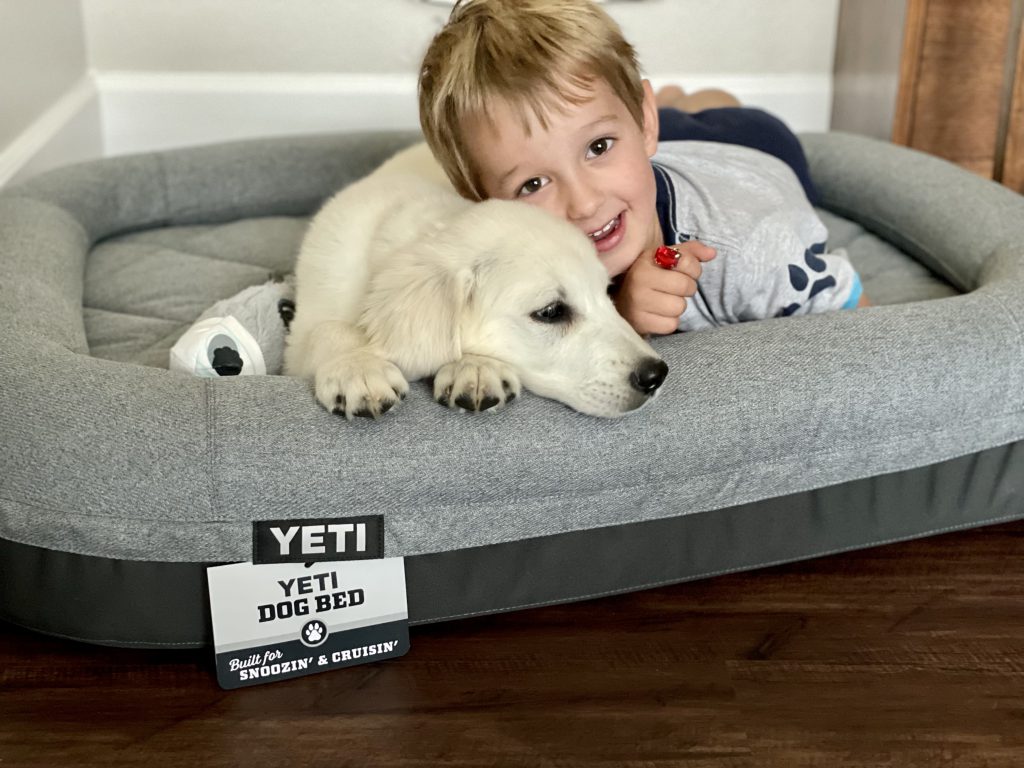 The other thing I love about this bed is that the Travel Bed and Base have removable covers that are machine washable.
But let's get back to the price. The Yeti Trailhead is definitely on the high end, but it is extremely durable, and we've already gone through Parker's puppy bed ($45 out the window). Parker has nipped at the Trailhead, but it doesn't have the soft tassels his other bed had and I haven't detected any wear and tear from those puppy teeth.
When I looked for other beds at other outdoor retailers, I couldn't find any with a similar design. Having the waterproof bottom and removable cover is a key selling point to me, especially as I consider the type of adventures I could have with Parker.
But is it right for you? Well, that's for you and your doggo to decide.