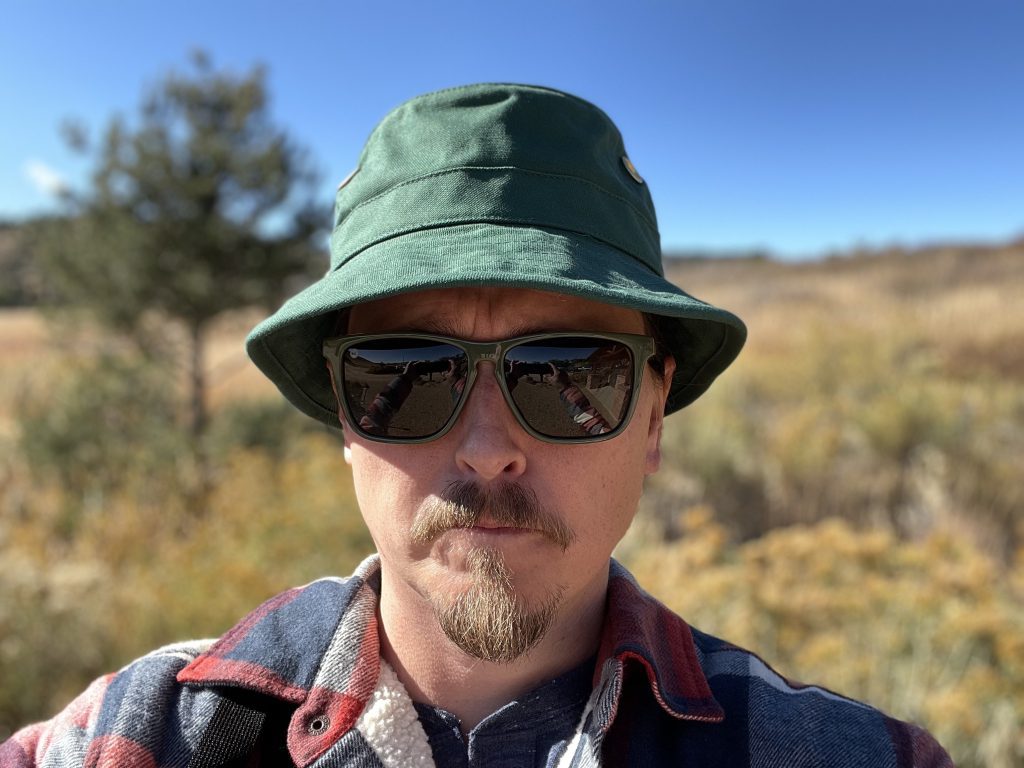 Tilley sent us their O.G. T1 Bucket Hat to review.
Tilley's mission is creating "authentic products with enduring purpose for life out of doors." For years, they have been known for their quality. Each hat passes through 23 pairs of hands in a 41 step process as it's constructed from raw material to it's finished product.
One of the larger reasons why I like Tilley's hat is because they don't sit tightly on my head, unlike some other bucket style hat brands. It "floats" on top of my head. But it also floats on water too due to a foam insert in the lining of the crown.
This hat also includes a hidden security pocket that is big enough to hold credit cards or cash.
The T1 Bucket Hat is perfect for all environments. I've worn it on hikes, but also thrown it on to walk the dog. It's light and comfortable.
I also love the brim of the hat. On the website, their images show the brim turned down, but it is very flexible. You can have it turned down, turned up, or curve it so it's partially up or down.
This hat also includes wind cords that you can loop around your neck on windy days to keep your hat from blowing off. But they are also easily and comfortably stashed inside the hat.
The T1 Bucket Hat is available in a variety of colors and sizes for $80 USD.