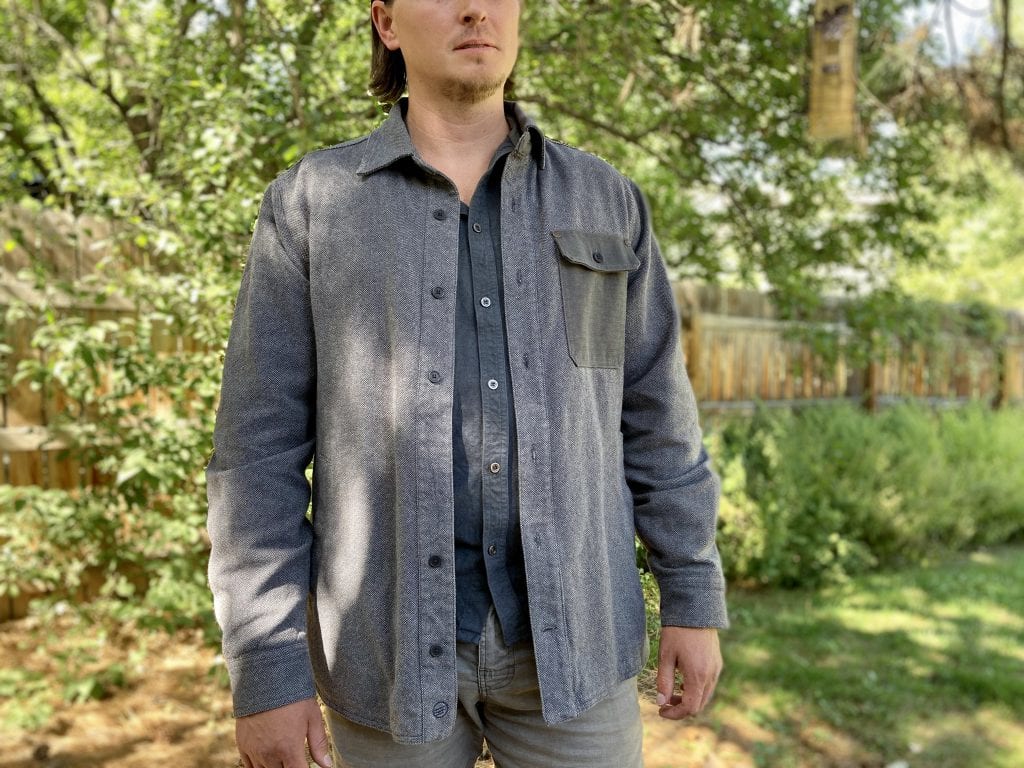 United by Blue is one of our favorite companies. Not only do they create amazing, durable clothing, but they also have an amazing mission: for every product sold, they remove one pound of trash from oceans and waterways.
But they also have an amazing collection of products that are made from sustainable material, like their Flannel-Lined Salvaged Hemp Shirt Jacket.
This jacket has become a favorite on cold days. It pairs well with other flannels, henleys or other long-sleeved shirts. It is perfect for working outside on the house, wearing on a hike, or layering in the office.
The Salvaged Hemp Shirt Jacket is made from—you guessed it—hemp. If you aren't familiar with hemp, it's a hardy crop that can grow almost anywhere and uses a fraction of the amount of water that cotton requires. It is a plant that also absorbs more carbon dioxide than trees and when harvested, nothing is wasted. Seeds are used to make oil while the stalks are transformed into fiber.
Also, the buttons on the jacket are nuts! Literally nuts. They use nuts from the Tagua Palm, which grows in Central America. They are hard, durable, and look pretty darn sweet.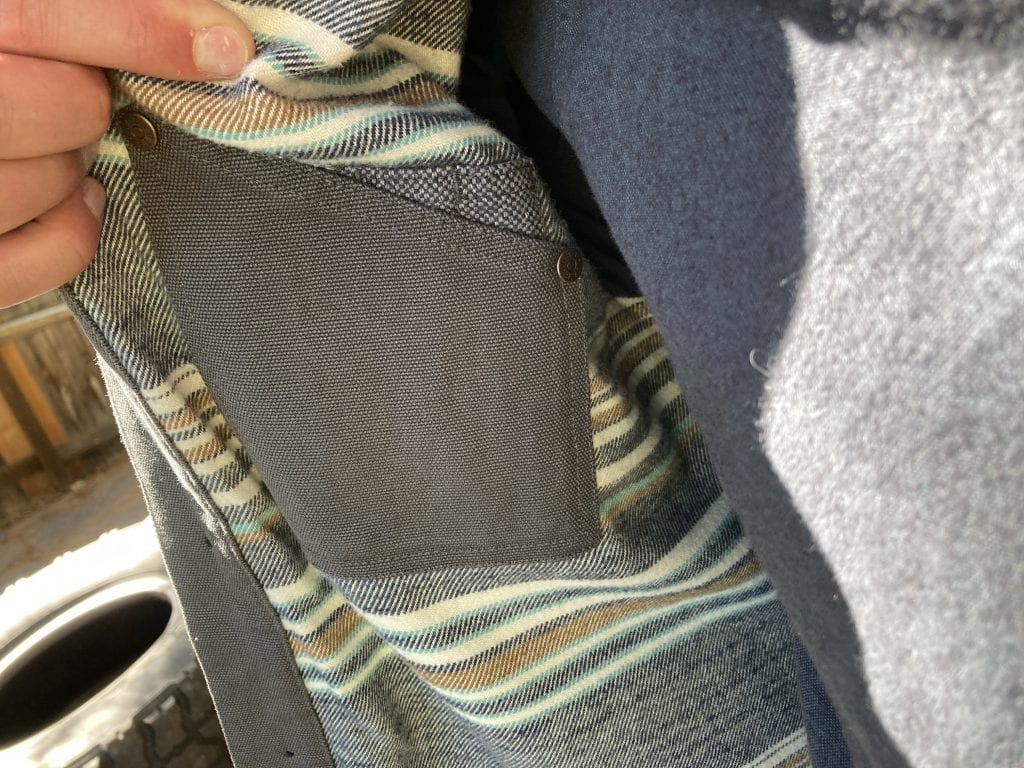 I love how functional this jacket is. It doesn't skimp on pockets, including an interior workwear pocket with an additional tool slot pocket; perfect for the pencil I'm always misplacing when doing woodwork or for the iPad stylus in the office.
If you're looking for a great jacket this Fall, Winter, and Spring, take a look at the Flannel-Lined Salvaged Hemp Shirt Jacket or some of the other United By Blue jackets. You won't be disappointed.
I am 5'11" and the jacket I am wearing is a Large.
Please note that United By Blue is an affiliate to Huck Adventures, and at no additional cost to you, Huck earns a commission if you decide to make a purchase after clicking through the links above.