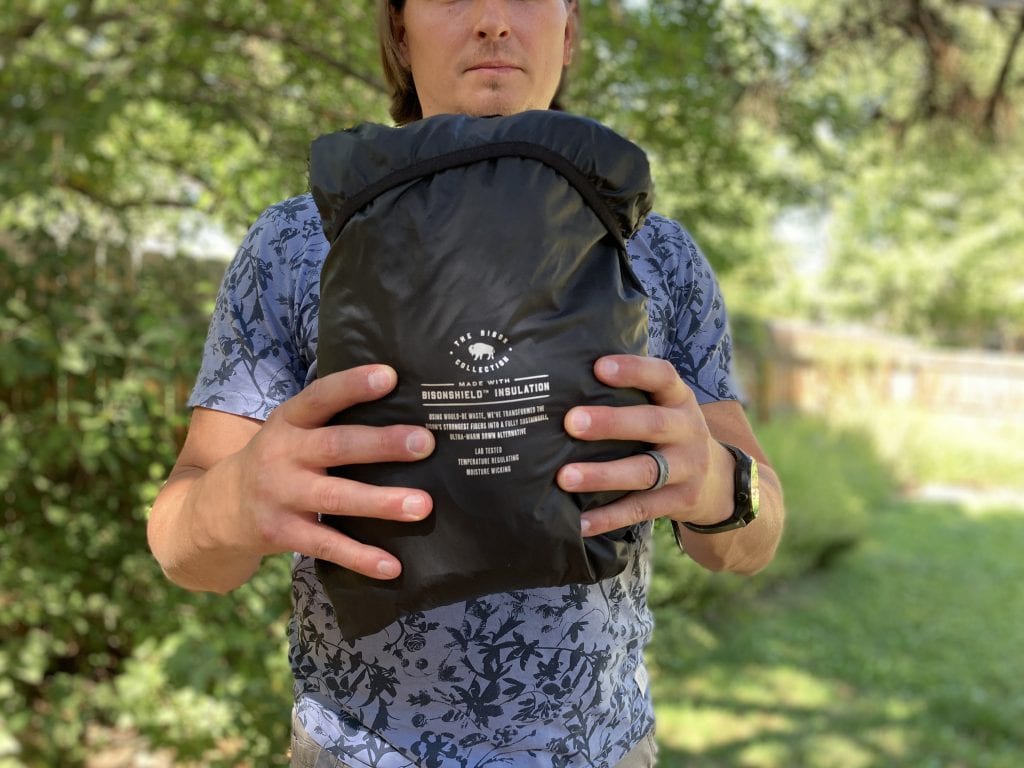 Last year we posted a review on the United By Blue Bison Snap Jacket. It's still one of our favorites, so we were more than thrilled when they sent over their Bison Ultralight to test.
Very quickly, the Bison Ultralight became my go-to jacket in the winter. It was perfect for my commute to work in sub-freezing temperatures, hikes, or going sledding with the kiddos. Even though it's touted as an ultralight jacket, as light as it is (only 15.8 oz.), it performed well in all temperature conditions.
The interior is 50% BisonShield and 50% wool insulation.
BisonShield is made from Bison down and recycled polyester. Bison down usually will end up in landfills as a bi-product of the ranching industry. United By Blue, true to their sustainability mission, acquires the material before it gets to the landfill, combs and cleans it before blending it.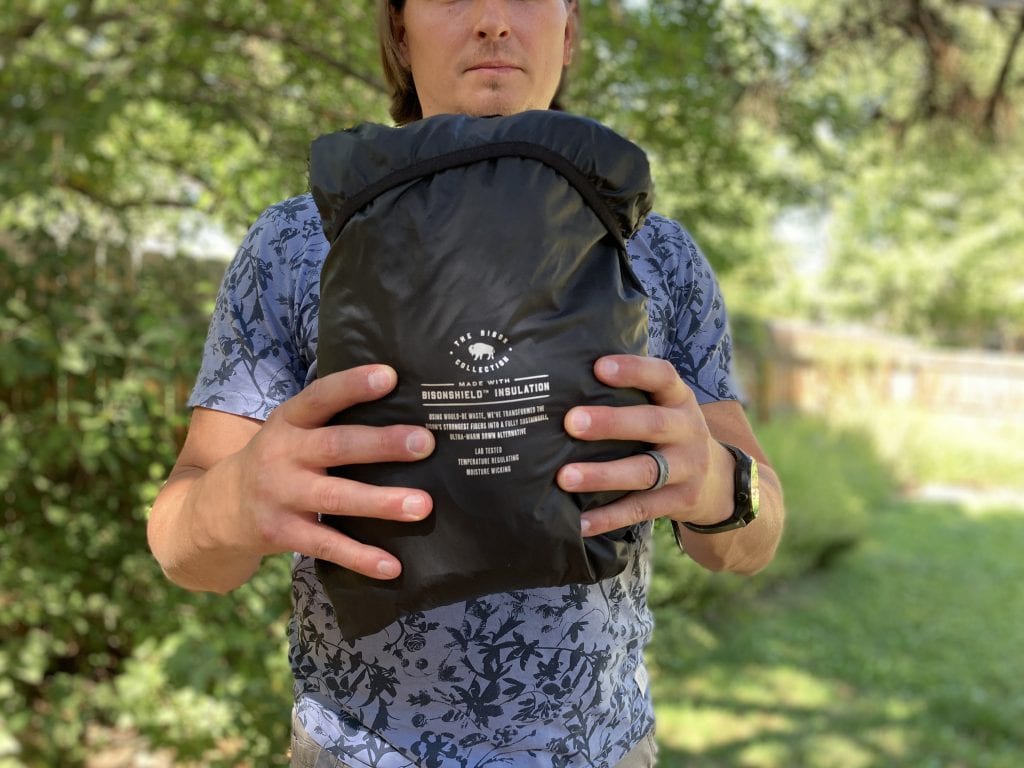 The other cool thing about the Bison Ultralight is that it has a large interior pocket that you can use to pack the jacket into for easy travel. I took this jacket on a work trip and it was great. Because it was warmer in Denver than my destination I was able to compactly store it in my carry-on and easily pull it on when I arrived at my destination.
I am 5'11" and the jacket I am wearing is a Large. On their site, United By Blue notes that the jacket runs a half size small, so please consider sizing up for an optimal fit.

Please note that United By Blue is an affiliate to Huck Adventures, and at no additional cost to you, Huck earns a commission if you decide to make a purchase after clicking through the links above.