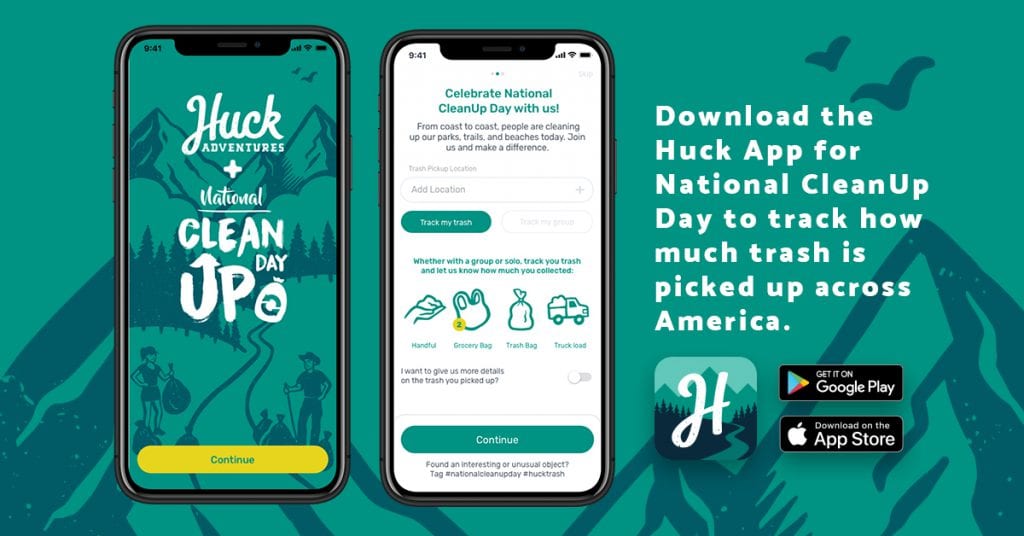 National CleanUp Day is on Sept. 21, and from coast to coast, people will be getting out and cleaning up parks, trails, and beaches.
This year, Huck Adventures is helping their non-profit partner National CleanUp Day to track where and how much trash is collected across the country.
"This seemed like such a natural partnership for us since we have complementary missions," Huck Founder/CEO Ben Nelson said. "Our community loves the outdoors, and we want to do what we can to keep it beautiful."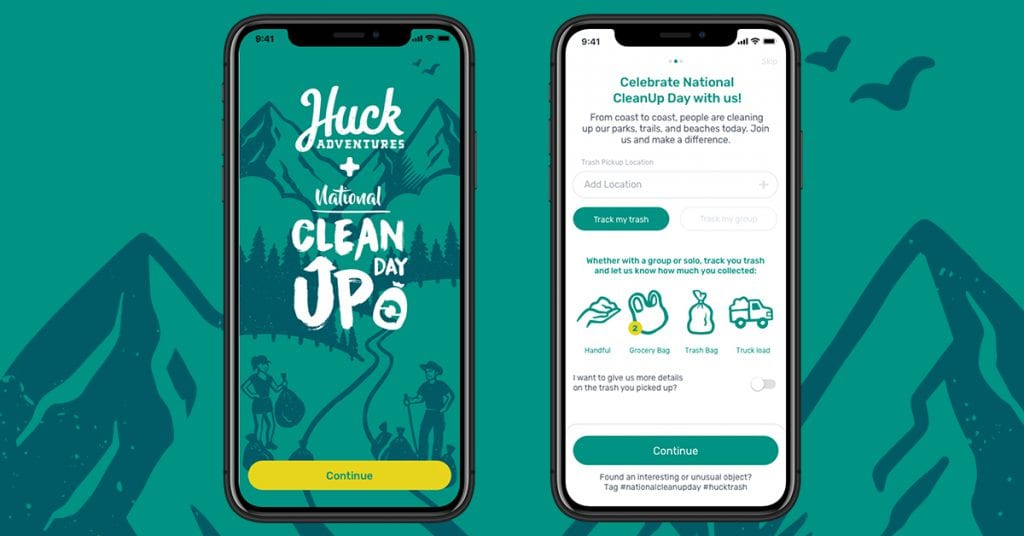 When users log on to the Huck app on Sept. 21, they'll see a special welcome screen. The app will ask them to participate in National CleanUp Day and record how much trash they collect. They can find local groups to participate with at www.NationalCleanUpDay.org or clean up on their own when they're out on the trails. Every bit makes a difference.
National CleanUp Day was founded by Steve Jewett and Bill Willoughby to empower people collaborate, better the environment, and improve their local communities. The organization expects to have over 3 million participants across all 50 states and United States territories. Any individual, group, or organization can start their own clean up by simply signing up on www.NationalCleanUpDay.org.
"We are excited that 2019 will bring more participation to helping keep the outdoors clean," Jewett said. "You may use the app on National CleanUp Day or throughout the year."
Boulder Clean Up Event
For Boulder/Denver locals, Huck Adventures is co-hosting a clean up event with Burton Snowboards from 9 a.m. to 12 p.m. The group will meet at the Burton store in Boulder then clean up the Boulder Creek Trail. Details are on the event page: https://www.facebook.com/events/501068124018598/.
Huck App on Google Play and the App Store
The Huck Adventures app is now available for free as a public beta in both the Apple App Store and Google Play. Download it at the links below.