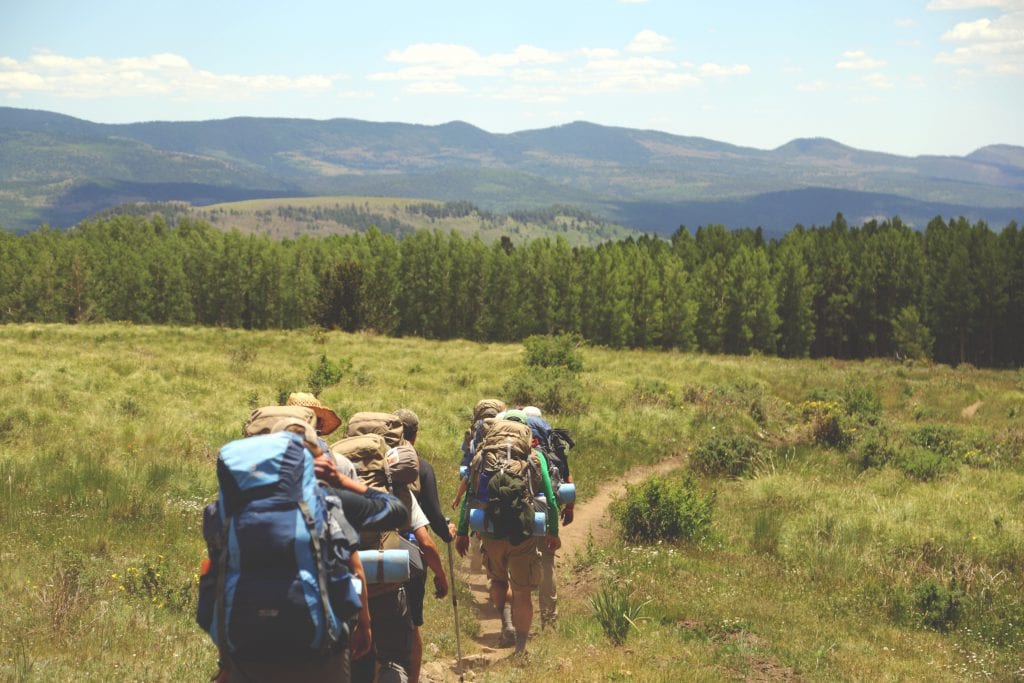 It's no secret that getting outdoors is good for you. Study after study has shown that time outside can greatly impact your overall health. It can reduce the risk of preterm death, lower blood pressure, reduce stress, and just making you happier. 
There's endless ways to get outside and enjoy the outdoors. However, the Outdoor Foundation's 2018 Outdoor Participation Report found that 51 percent of the US population didn't participate in an outdoor activity in 2017.
They found that nearly half of the people who said they didn't participate–about 70 million people—said they wanted to.
So, if they want to, what's keeping them from getting outdoors?
Roadblocks to getting outdoors
According to the Outdoor Foundation's report, some of the top reasons include:
They are too busy with family responsibilities
It's too expensive
They don't have people to participate with
People lack the skills, abilities, or knowledge
They have a physical disability
Outdoor rec destinations are too far away or they lack transportation
Those can seem to be pretty big road blocks–especially for people who haven't been active outdoors before or are considering trying an outdoor sport for the first time.
Even for seasoned outdoor enthusiasts, it can still be difficult to get outside. Huck's Founder and CEO Ben Nelson, for example, has been rock climbing, mountain biking, and skiing for years. But even he found it difficult to find people at the right skill level when traveling to new places and missed opportunities to get outside.
He realized he wasn't alone in his struggles. So, he started researching this problem and decided to do something about it.
The solution: Huck Adventures
Ben and the rest of the team at Huck Adventures believe the key to growing outdoor participation is helping people connect with each other and with the resources they need. We believe people are more likely to get outdoors and continue to get outdoors if they have a friend or a group to do it with. And by connecting people with resources, including education, discounts, and group events and trips, it will make it safer, easier, and more affordable to get outside.
So our team at Huck Adventures has been working to create an app that does exactly that.
When it launches, people will be able to search and connect with others in their area. They can search for people who are interested in the same sports, are at the same skill level, and have the same availability.
Our community will be able to access exclusive opportunities, events, trips, and trainings that we are planning with our outdoor partners. We believe that working together with outdoor brands, gyms, nonprofits, and outdoor recreation companies is the best way to build community, pool resources, and make getting outside more accessible to everyone.
Our initial launch will focus on the Colorado area with our basic version. The Huck team is excited to unveil it to you. We hope you'll download it, share with your friends, and use it to get outside.
Click here to sign up to be notified when the app launches, and we'll see you outside!