Showers Pass Cross Country DWR 11.5" Shorts are an amazing short to ride in. They are loose enough where you can move around freely, but not so loose that it catches and snags on the saddle.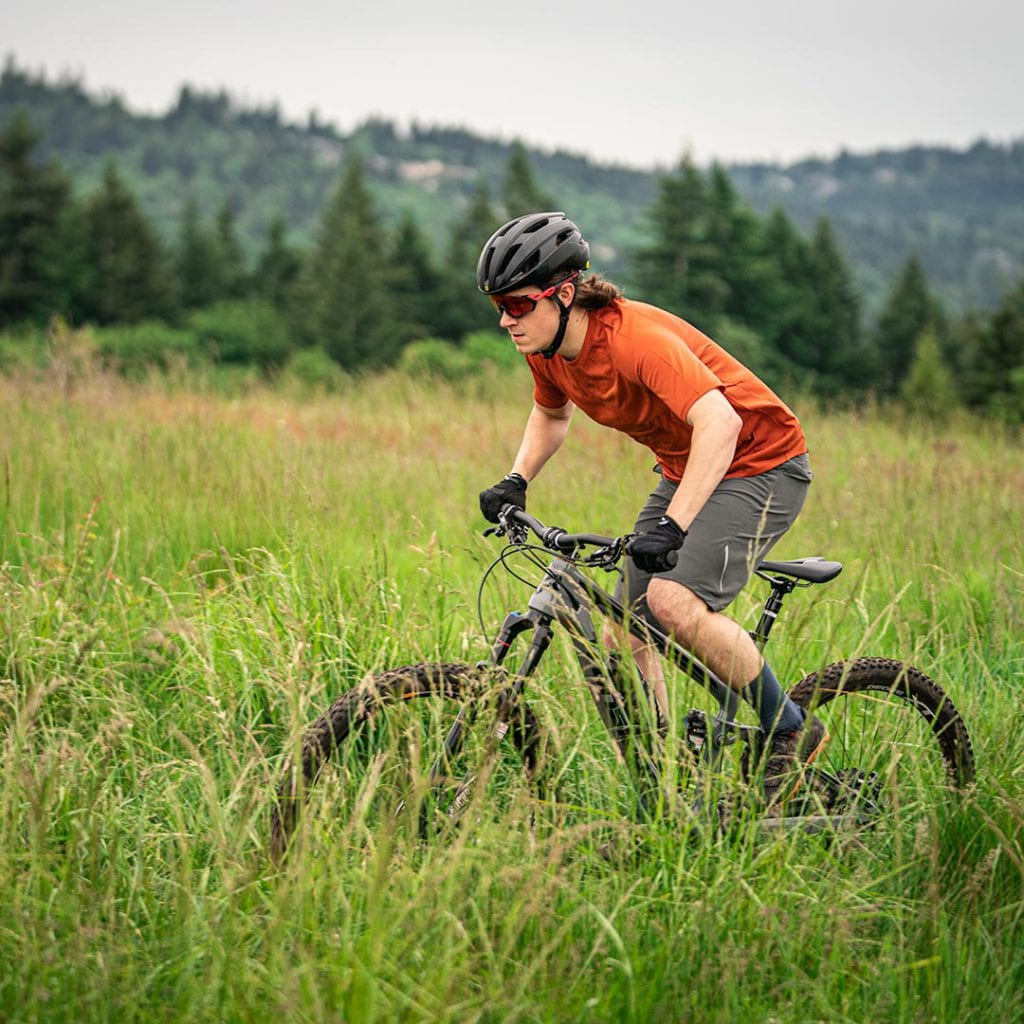 The waistband has a silicone grip to make sure it doesn't slide down.
Over the testing period, I found myself using them for more than just biking. Just like some of our other Showers Pass reviews, I've seen myself use the same products for trail-running and hiking. These were no exception. When I was training for a 50K, I had to get a run in on an exceptionally rainy day, so I wore these shorts instead of my go-to running shorts. They held up. From the waist down I was dry and the contents of the insides of my pockets were dry, as well.
At night, these shorts compliment the Hi-Vis Torch Jacket when riding. At the base of each leg, there's a reflective to provide subtle visibility.
With long runs, these shorts are comfy, but there's no additional padding. But while I felt seat sore, it wasn't because of the shorts. Even after several hours, my legs were comfortable. There wasn't any rubbing or irritation, either.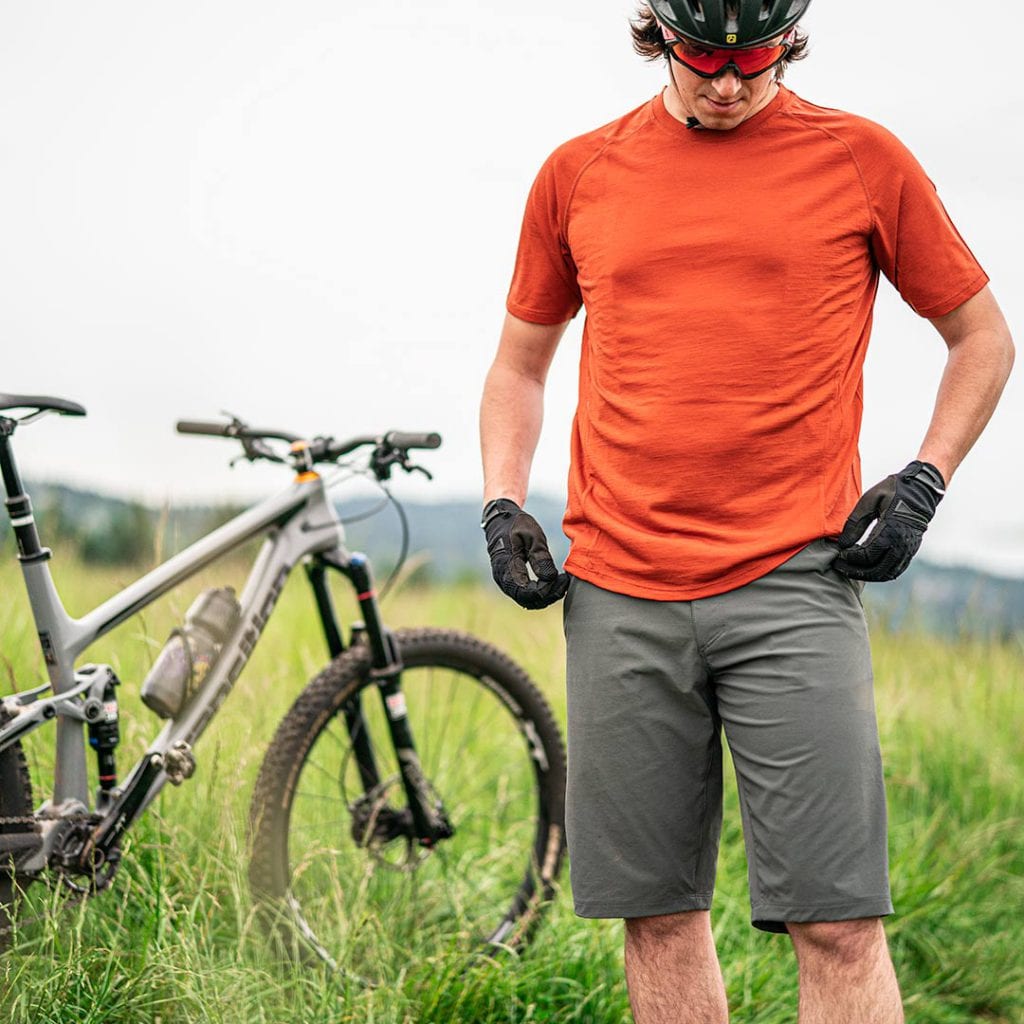 For storage, there are two side pockets—large enough for a couple Gu's or an energy bar—and stud-fastened rear pockets.
These features and comfort, make the Cross Country short a winner.