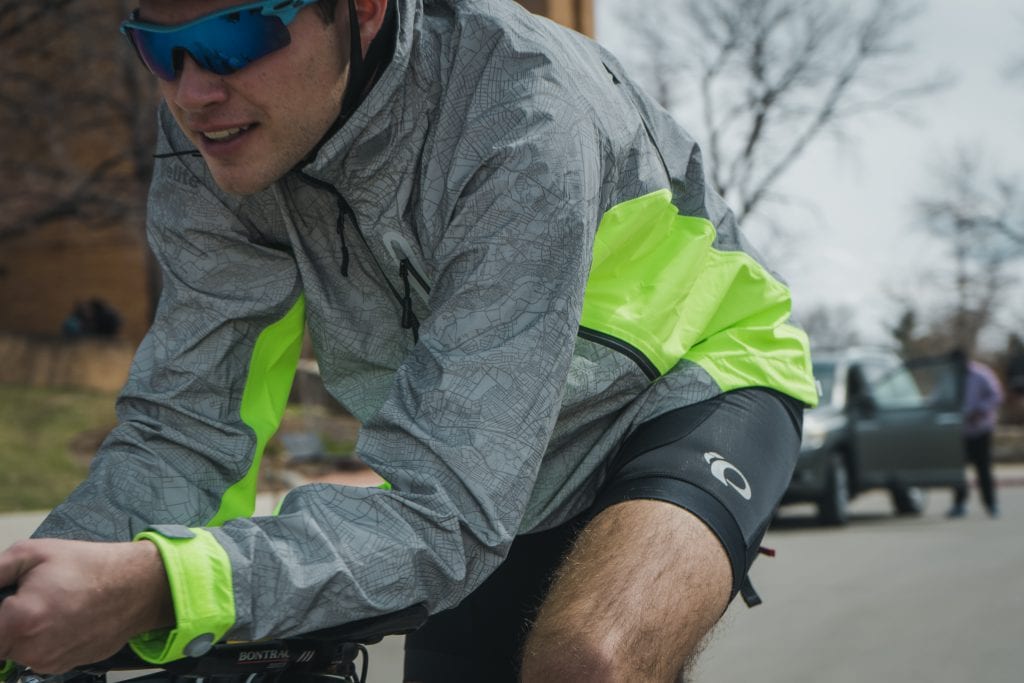 I bike to work several days a week, and even though most of my commute happens on trails, visibility is key. I can't tell you how many times I've started the bike ride home from the office and had my taillight die or rode by another cyclist in a similar situation. On the road, it's even more important to reduce the possibility of risk.
So when Showers Pass sent me their Hi-Vis Torch Jacket to test, it immediately caught my eye. With its reflective fabric, it's hard to miss during the day or night, but so is its unique design. They imprinted the jackets with the maps of 11 international cities known for cycling with their silver MapREflect Fabric. As headlights approach, the streets on the fabric light up.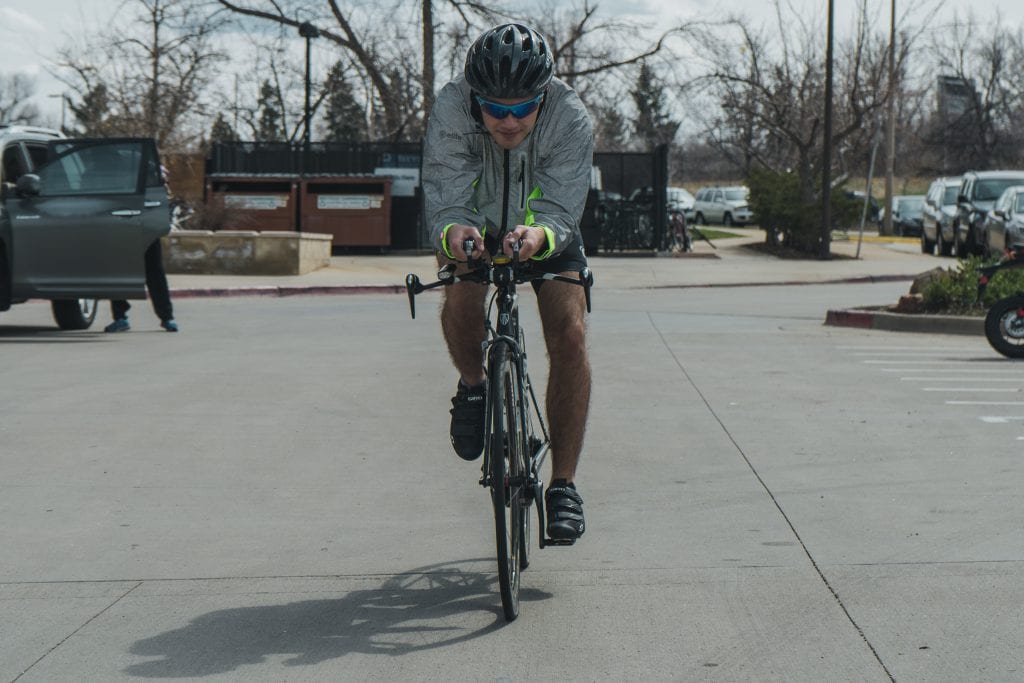 Down the sides of the jacket is a blinding neon green eliteTM fabric providing day-time visibility. Additionally, the jacket comes with four LED Beacon Lights that can be inserted into specific areas of the jacket and activated at night for greater visibility.
Showers Pass sent me a jacket to test out and review, and I can attest the Hi-Vis Torch Jacket is a great addition to any cycling gear closet.
The jacket is 100% waterproof, but it's still permeable, so that heat and sweat generated can escape. When combined with other waterproof gear, including the Showers Pass Crosspoint Flip-Mitt and their Waterproof Crosspoint Socks, you're basically invincible to the elements. I even stood under the steady downpour of our shower to see just how waterproof this jacket was and while a little bit of water had seeped in through the neck, my shirt underneath was dry.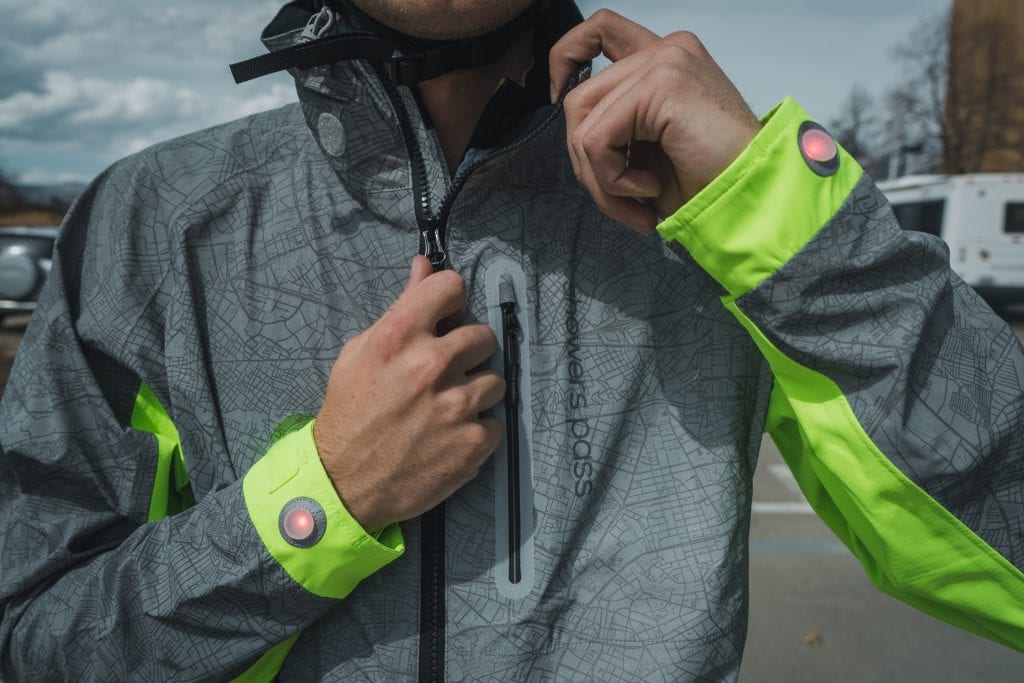 There's also three ventilation areas on the jacket (one on each side and another in the back) that can be opened or closed to allow cool air in. It also performs well in colder temperatures. Cycling with a base layer underneath the jacket in temperatures hovering just above 20ºF I was comfortable during moderate aerobic effort.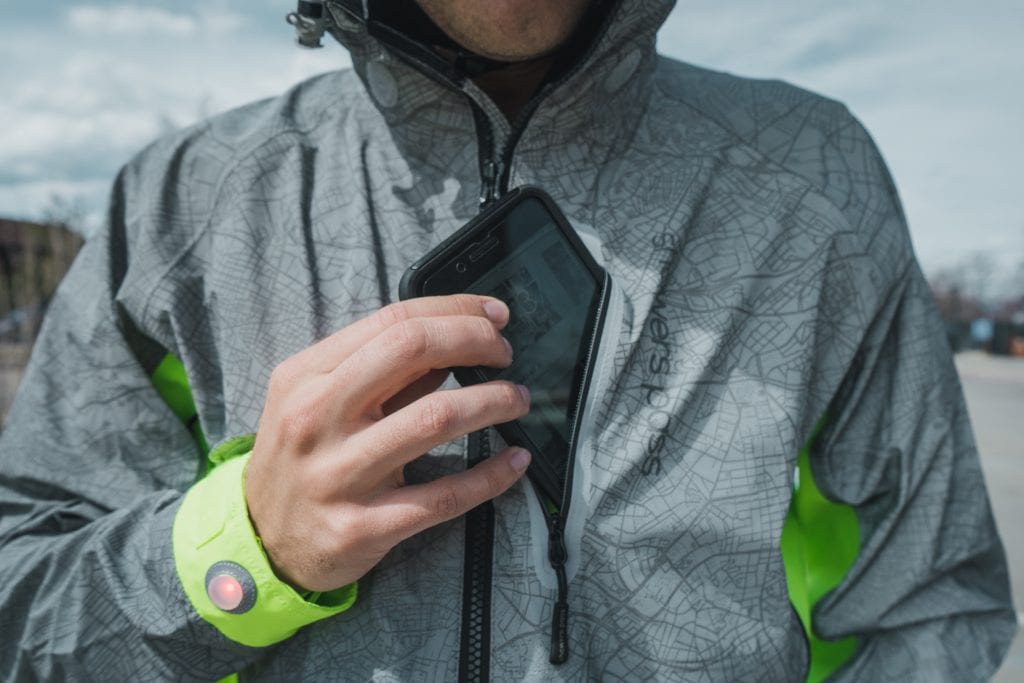 For storage, the jacket has chest and rear pockets. Both are sized well. I was able to easily slide in and out my iPhone 7 Plus into the front pocket. In the back I could fit in a CO2 inflation kit, my keys, multi tool, and a snack bar.
Conclusion
I've been impressed by the Showers Pass Hi-Vis Torch Jacket. It does everything a cycling jacket in this category should do and does it exceptionally well. It's a great jacket that's a regular part of my commute and weekend rides.
Please note that Showers Pass is an affiliate to Huck Adventures, and at no additional cost to you, Huck earns a commission if you decide to make a purchase after clicking through the links above. We appreciate your support!