I know I'll lose credibility when I say this, but I do most of my outdoor activities with the less-than-superior Apple Watch. I use the Strava app, and since their "Auto Pause" feature doesn't register progress during steep climbs, I run with "Auto Pause" off and manually pause the watch whenever I need to stop and refuel.

Winter has made this difficult. Every time I stop, I have to pull off my glove, hit pause, put my glove on, grab a Honey Stinger, refuel, take my glove off, un-pause, and put my glove on again. Needless to say, it's a pain in the butt.

Crosspoint Flip-Mitt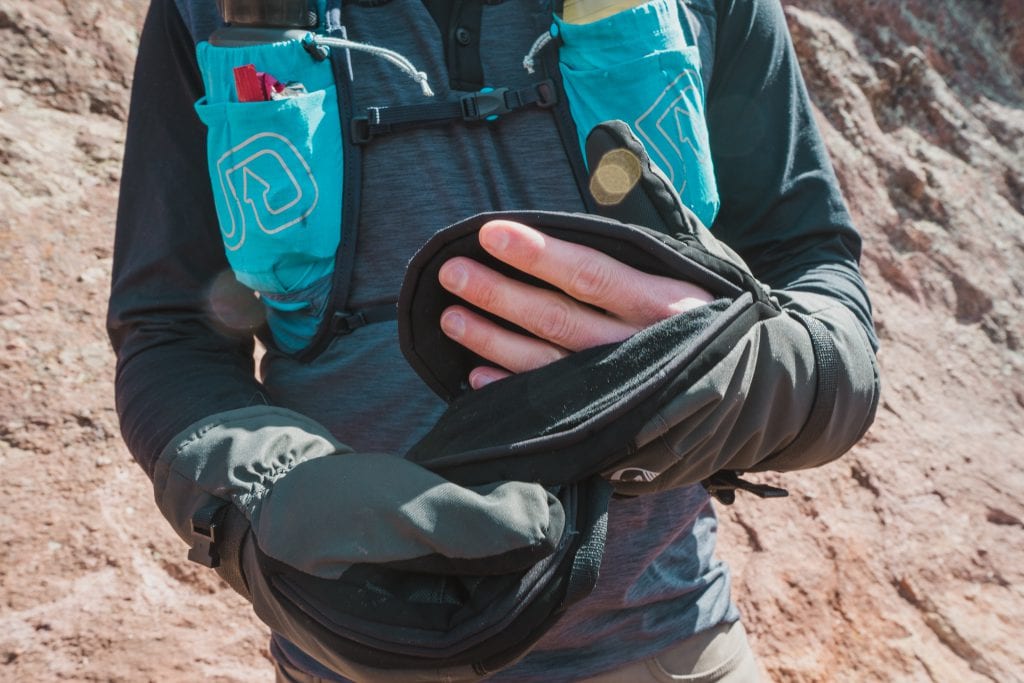 At Outdoor Retailer's media event, I had the chance to chat with Jeremy Rider, National Sales Manager and PR Director for Showers Pass, as they unveiled a new product: the Crosspoint Flip-Mitt.

The Showers Pass Crosspoint Flip-Mitt eliminates the issue I was having with traditional gloves. It's constructed with a magnetic gasket closure that allows for quick access to your fingertips. I can easily pull it open, pause my Apple Watch, and close it with a flip of my wrist.

Inside, there's merino wool lining with ultra-light synthetic insulation. I've taken the gloves running, cycling, skiing, and snowshoeing, and they are an absolute joy to be outdoors with. The merino wool keeps my hands comfortable and dry, and if my hands do get warm, I can pull them open and let them breathe for a little bit before flipping them closed.

During most outdoor activities, I've worn them without an additional set of gloves in the interior of the Flip-Mitt. For longer activities, like skiing or snowshoeing, I paired them with an old set of lightweight running gloves. They worked well, but after talking to Jeremy, I'd highly recommend pairing the Flip-Mitt with another one of their products: Crosspoint Waterproof Knit Gloves. With these gloves you get the added benefit of a breathable waterproof for extra protection.

The only issues I had with these gloves happened during two crashes. While skiing, I fell, and the slip-mitt pulled open, letting snow pile in. I was able to shake most of the snow out, but it was a little bit cold. The second crash happened while trail-running. I hit a section of ice with no traction, slipped, fell, and when I caught myself on the ground with my mittened hand, the flip-mitt's gasket closure rolled open. Those two crashes didn't impact my review of this product in a negative way. I mention them, because that's where having a pair of waterproof gloves inside the Flip-Mitt will come in handy.

Conclusion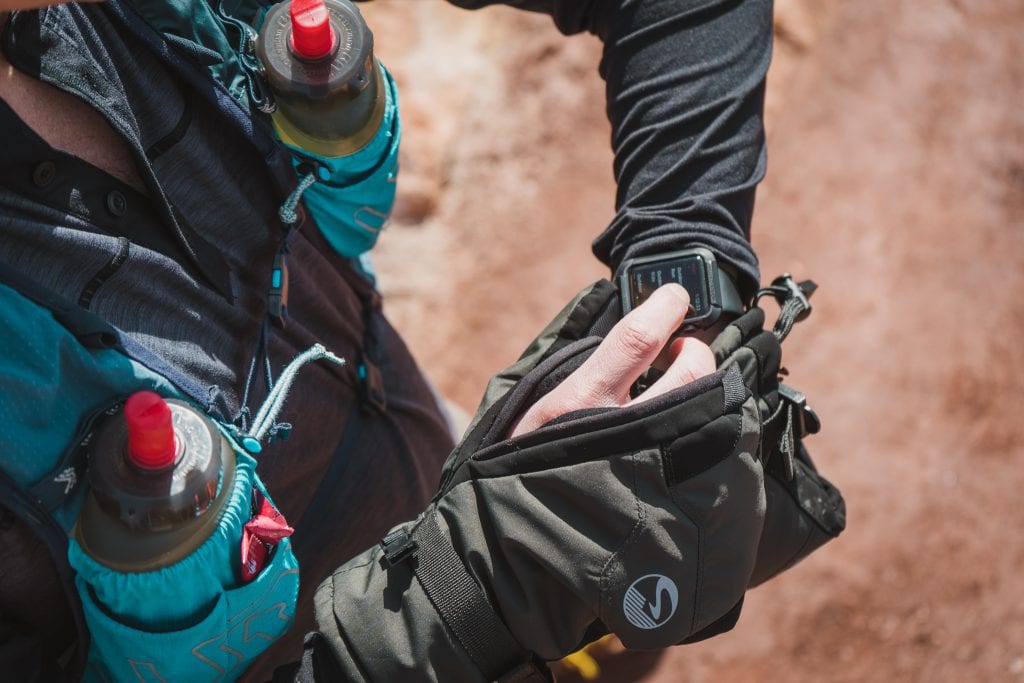 Over the past two months, I've had plenty more positive experiences wearing the gloves. These are now my go-to for any winter outing.

Having access to my fingertips while keeping the Showers Pass Crosspoint Flip-Mitt on has worked in a number of scenarios: the aforementioned Apple Watch challenges, refueling, shedding layers, or helping my kids zip up their winter gear.

Check them out at the links provided or visit www.showerspass.com.