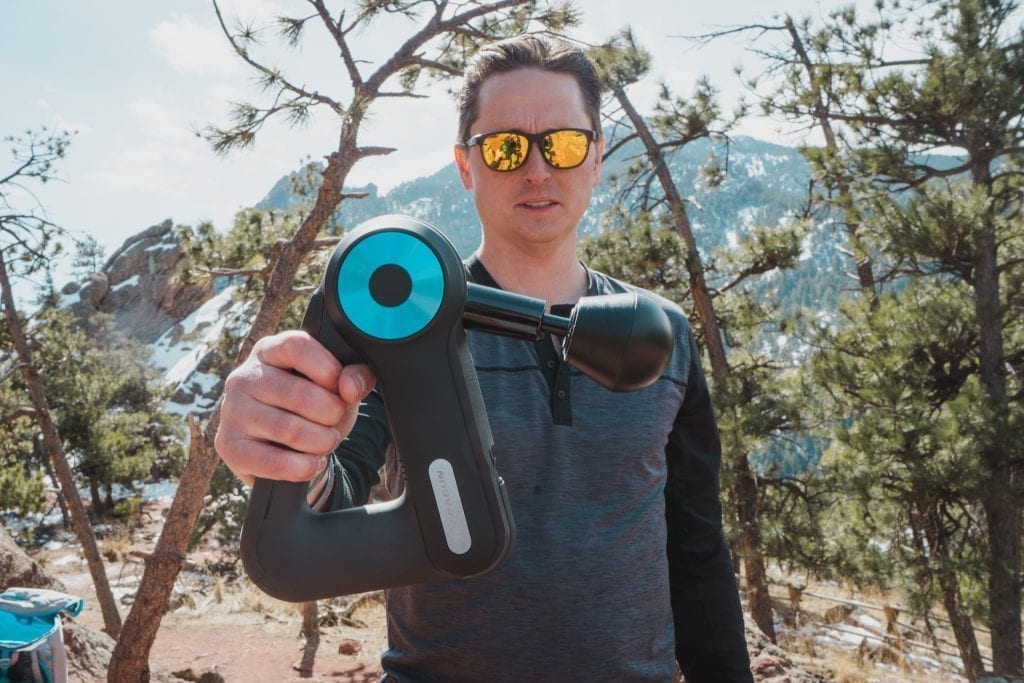 One of my favorite booths at Outdoor Retailer is Theragun. After walking the show for countless hours with a heavy backpack, a few minutes of percussive therapy provides lasting relief for my tense and tired muscles.

After seeing them at Outdoor Retailer for the first time last summer, I started seeing Theraguns all over my social media feed. Professional athletes were using it for recovery during training and sport therapists were using them during their patient sessions.

All this coverage made me curious. I've committed to train for some local ultramarathons and have been upping my mileage and the difficulty of the terrain. Could using the Theragun help me recover faster and improve my performance? I reached out to Theragun, and they loaned me one to put to the test.

Theragun G3PRO

The Theragun G3PRO is a hand-held device that combines frequency, torque, and 16 mm amplitude to release muscle tension, improve mobility, decrease pain, and aid in overall recovery. It looks like a power tool rather than your average massager, and it is powerful.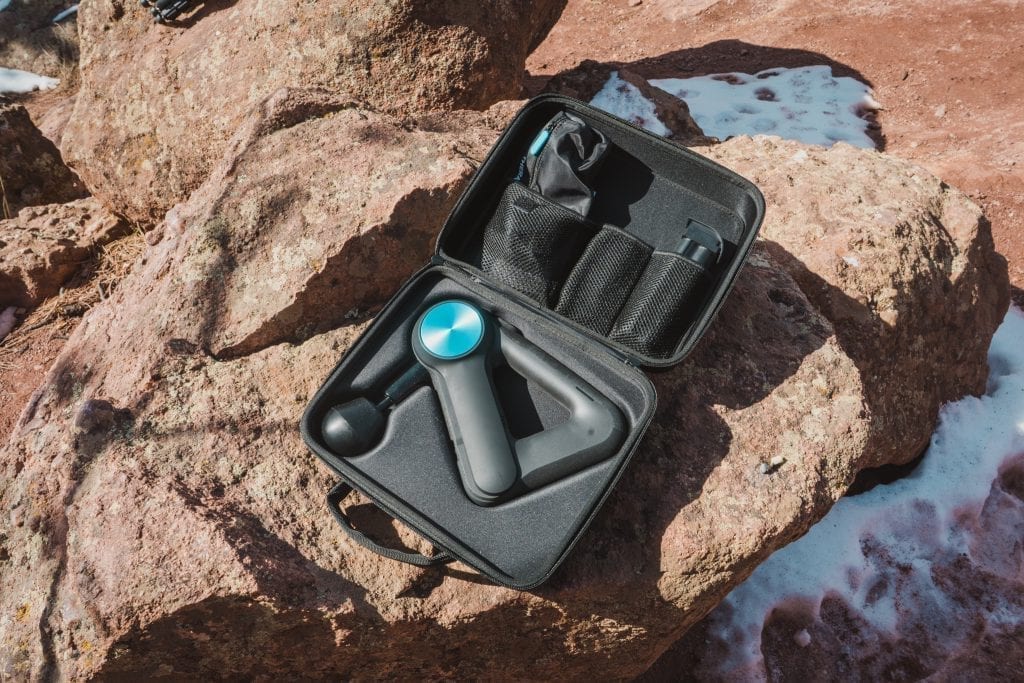 Inside the shell is an industrial-grade motor; strong enough to withstand 60 pounds of pressure without stalling. The motor provides 16 mm amplitude with a fast 40-percussions-per second on an easily-adjustable arm that can reach any sore muscle. While testing, I was able to reach a tough spot on my back that I would normally use an unhelpful foam roller on. After 20 seconds on that spot, I felt back to normal.

For the latest iteration of the Theragun, they worked with mechanical and sound engineers from MIT to design the gearbox and state-of-the-art sound insulation to reduce the noise by more than 50 percent compared to the G2PRO.

The G3PRO's standard treatment operates at a frequency of 2400 RPM; high enough to encourage nerves to close to painful input, preventing pain from traveling through the nervous system. For the first time in their product's history, TheraGun introduced a second speed for lighter treatment: 1750 RPM.

The G3PRO comes with two Samsung lithium-ion 4 cell, 2.5 amp batteries. A single battery, full charged, will last 75 minutes.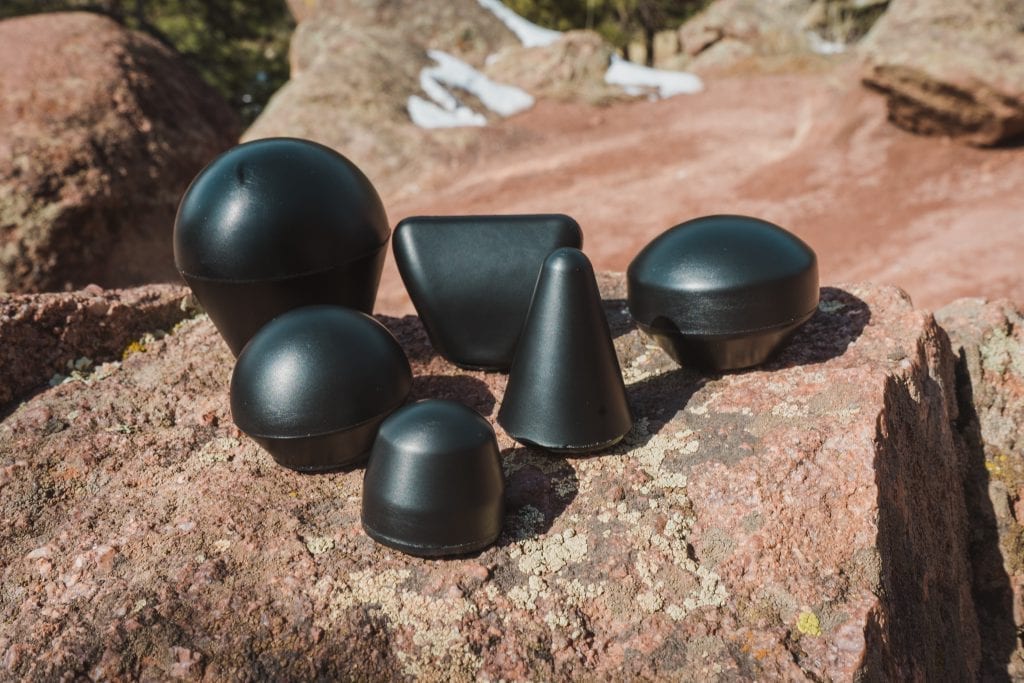 They also improved the G3PRO attachments by molding them in closed cell PU foam. Sweat, lotions, and oils can be easily wiped off, making the attachments more hygenic. During long-run recovery sessions, I was able to switch out the attachments easily, making the therapy session more efficient and effective.

The various attachments provide a variety of different uses. The larger soft heads can be used on larger muscles groups, while the smaller, angular heads can be used to target smaller areas.

Testing Results

Normally I would feel muscle tightness for 6-8 hours after a long run. If I was sitting for prolonged periods, the muscle tightness would be worse. I would also usually have some soreness the following morning.

I started using the Theragun for 10-15 minutes after each run on each major muscle group in my legs. It was amazing how much my time in recovery shifted. I was able to easily increase my mileage without feeling horrible. In fact, I felt great—even when I did two runs a day. I was getting out for longer distances more times a week and felt like my goal of an ultramarathon was easily attainable.

One of our other product testers came by to use the Theragun. She was complaining of sore muscles in the back of her legs after an intense yoga session. I had her use the Theragun on one of her legs. Afterwards, she stood up and bent over to touch her toes, issuing a "Holy cow!" over the limberness of the Theragunned leg versus the other.

A week later, another product tester, our mountaineer Grant, went on a trail run with me and used the Theragun for his recovery; using it on his legs and some other sore spots. He was immediately a fan, commenting about how he usually spends $150-$200 a month on massages to help him on his recovery, but the Theragun worked faster and better and was more cost-effective.

Needless to say, we are super bummed that our two-week trial of the Theragun has ended

Conclusion

The Theragun provides amazing muscle percussive therapy that any outdoor enthusiast or adventure athlete should welcome into their lives. Sure, it's expensive, but if you run a cost-benefit analysis comparing it against chiropractor and massage therapist bills, it easily wins.

As we're returning our media loan, we're already talking about buying one for our active team to use. One of the benefits of Theragun is that they offer an installment plan to spread out the payments.

It's an amazing piece of tech to have in your gear closet, and I don't think you'll regret buying one.