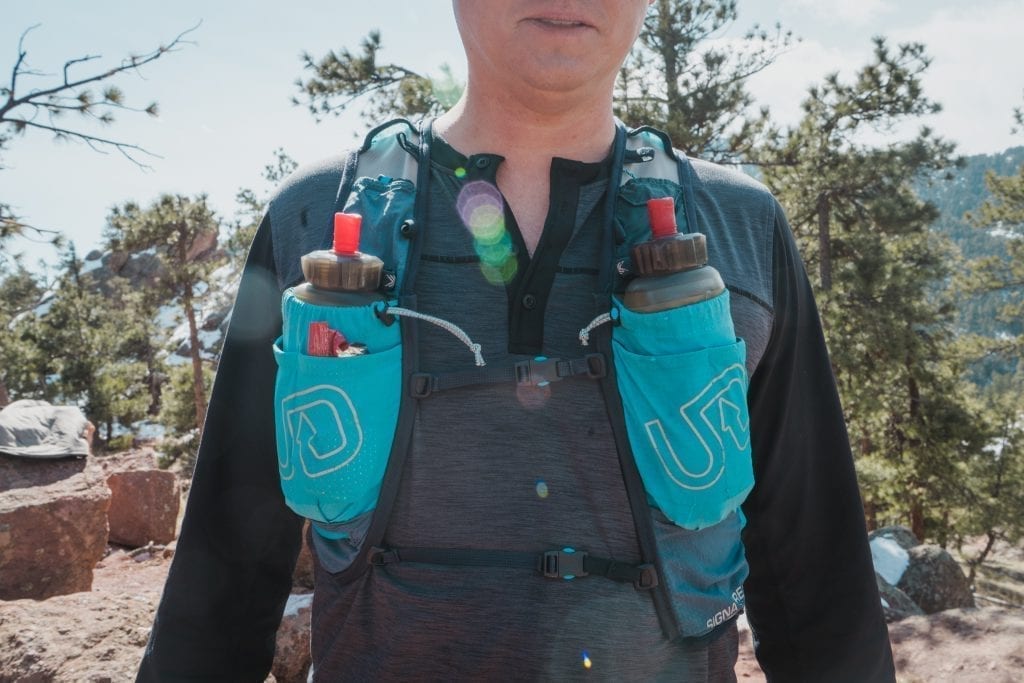 After moving to Colorado, I knew I needed to up my hydration game on the local trails. Over the past several years of training, I usually brought water anytime I exceeded eight miles (roughly an hour). But knowing that my training goals were shifting toward ultras and that my elevation gain was increasing in a drier climate, I knew that I needed a change.

In the past, I had owned a hydration vest that could only carry a bladder in the back, but it was difficult to clean and maintain. I had also owned a waist belt that carried two hard, plastic bottles, but it bounced and over time was uncomfortable. Plus, it didn't have enough room to carry a phone, keys, or fuel.

Two years ago, I started looking for a fanny pack to carry my over-sized phone during lunchtime runs from the office. After trying out several different brands and models, I came across Ultimate Direction and fell in love with their waist belts and the story behind their product design.

Ultimate Innovation

Ultimate Direction (UD) has been innovating the hydration pack category for over 30-years; creating award-winning hydration vests, handhelds, and belts. They were also the first company to offer a women's specific hydration pack.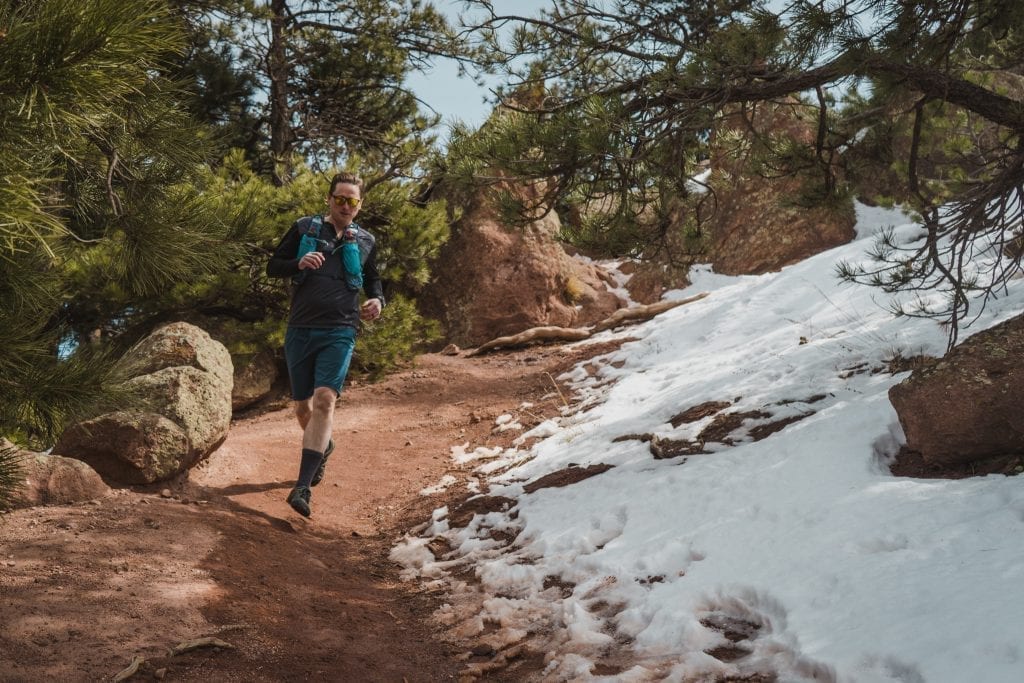 Their products are designed by athletes for the self-propelled runner, skier, climber, fast packer, or obstacle course racer. If you follow them on social media, you'll see athletes in their office testing the products long before they go into final production.

Mountain Vest 4.0

When they launched their 4.0 Signature Series in Spring 2018, I was quick to pick up the Mountain Vest 4.0. It was one of their larger hydration vests, but I knew that I wanted something that would support me for both shorter summer runs when I would need just a few essential items and longer mountain runs fully loaded with gear.

I found the Mountain Vest 4.0 light and versatile. For shorter runs, I would typically carry one of the soft flasks in the front for on-the-go hydration, while stashing my phone in the other pocket.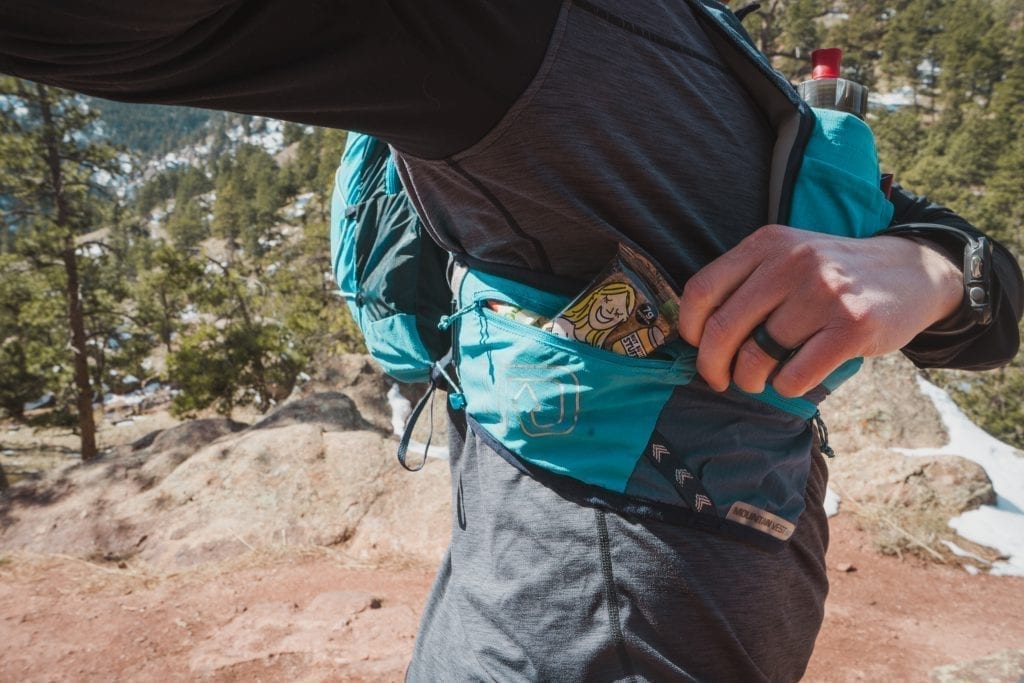 The front of the vest has several smaller pockets with easy to open with zippers or velcro, which can hold keys, gels, salt tablets, or chapstick. There are also two zipper pockets on the side of the vest that are large enough for a phone or additional fuel. On the front, there are trekking pole straps, but I've had issues keeping my Leki trekking poles in them during longer mountain runs.

In the rear of the bag is a large compartment with a thin partition to help with organization or can hold up to a two-liter water bladder. The other side of the partition is large, perfect for carrying additional clothing, food, microspikes, etc.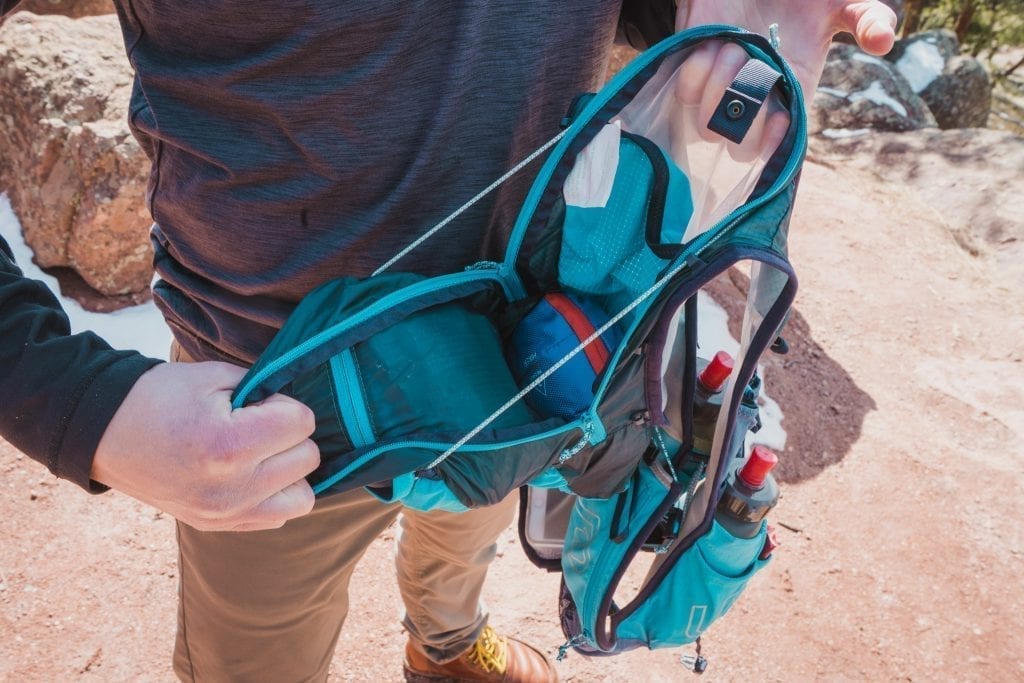 On the very back of the vest is a quick-stash compartment for easy access. It's where I typically put my windshell.

I've used this pack for trail-running, but I've also used it for bike commutes into Boulder for work. The compartment in the back is large enough to keep a change of clothes, while the quick-stash area can hold shoes.

It wasn't until months of use that I discovered that the pack had a hidden whistle. I wasn't sure of the scenario I would need it in until I stumbled upon a black bear scavenging for apples at the bottom of Green Mountain. The build of the pack made it easy enough to quickly access the whistle to scare the bear off the trail (and access my phone for a few pictures of my new friend).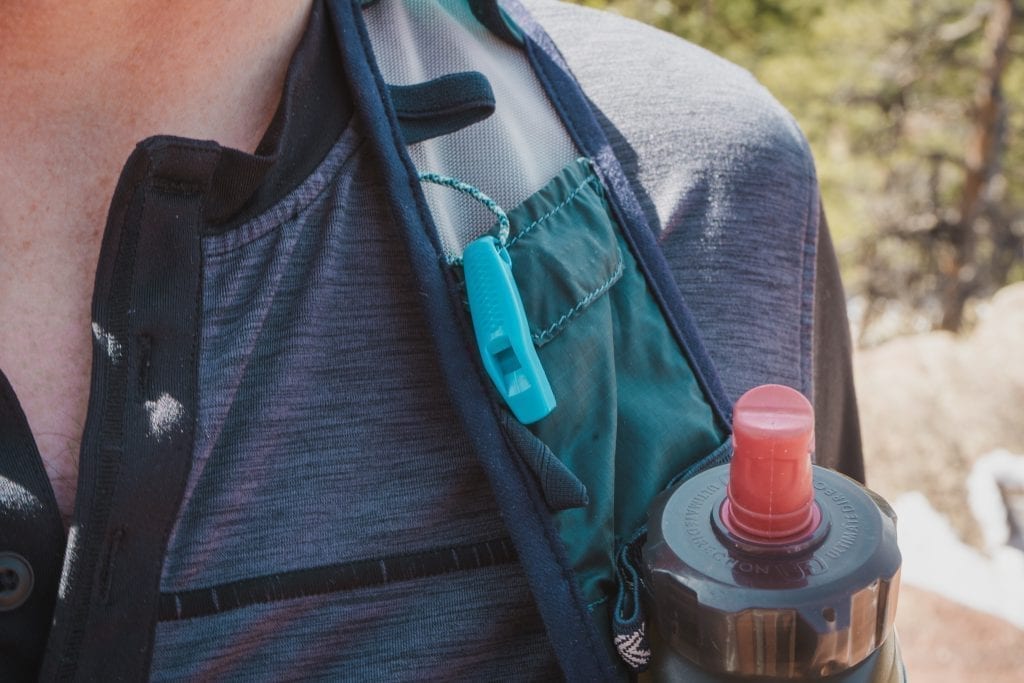 The vest's materials are soft, thin, light, and extremely comfortable. It's easy to adjust the fit, depending on how much you've packed into it.

Sizes come in small, medium, and large. I am 5'11" and 175 lbs. I'm right on the edge of a Large, but I ended up purchasing a Medium and am happy with the way it sizes.

Conclusion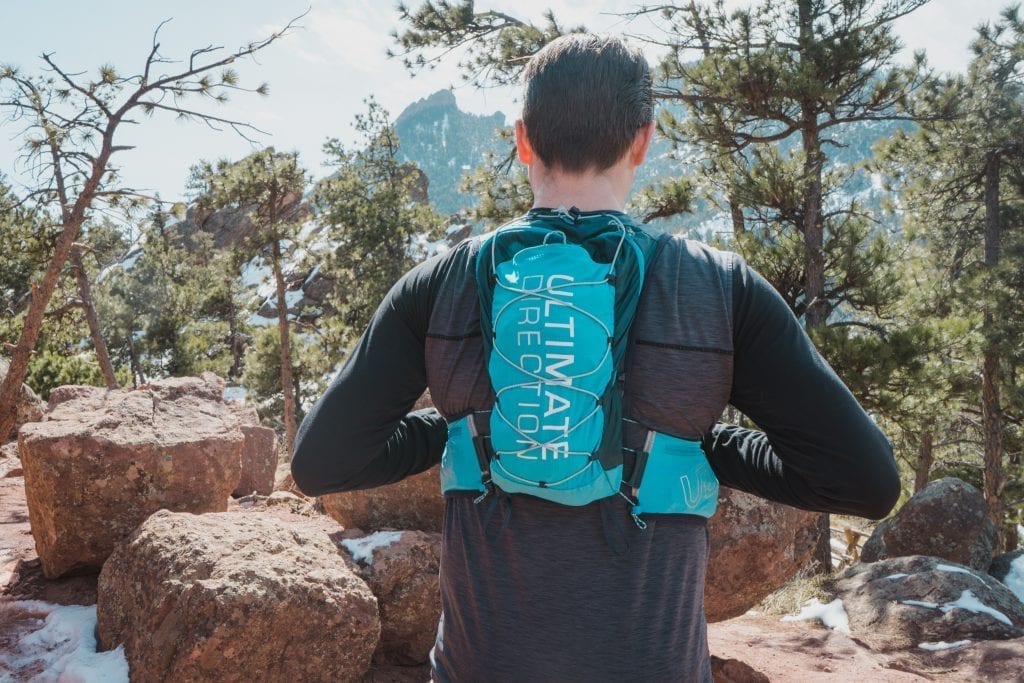 I'm a big fan of the Mountain Vest 4.0. UD continues to innovate in this category and although I know this vest will last several years, I can't help but drool over their new product releases.