With the effects of climate change encroaching on snow and slope conditions, ski brands are producing gear and garments that are kinder to the planet. And they are catching on in popularity with skiers and snowboarders as they seek ways to preserve the powdery winters they love so much. Below are some of our top picks for eco-friendly companies that are leading the ski industry in innovation, sustainability, and design.

ECO-FRIENDLY CLOTHING

This Australian based ski brand prides itself on maintaining high levels of safety and sustainability with products that are 100 percent recyclable and free from environmentally harmful chemicals. Their iconic jackets are crafted with a savvy fabric called SympaTex, a waterproof, windproof, and moisture-wicking fabric that gives maximum warmth in cold, wet conditions. When you've felt like you've worn out your gear, Pure Brandz offers a buyback program that either contributes to your next purchase or to charity. Order their products online or pick up their gear on your next epic ski trip to Australia, Japan, Switzerland, Canada or Norway.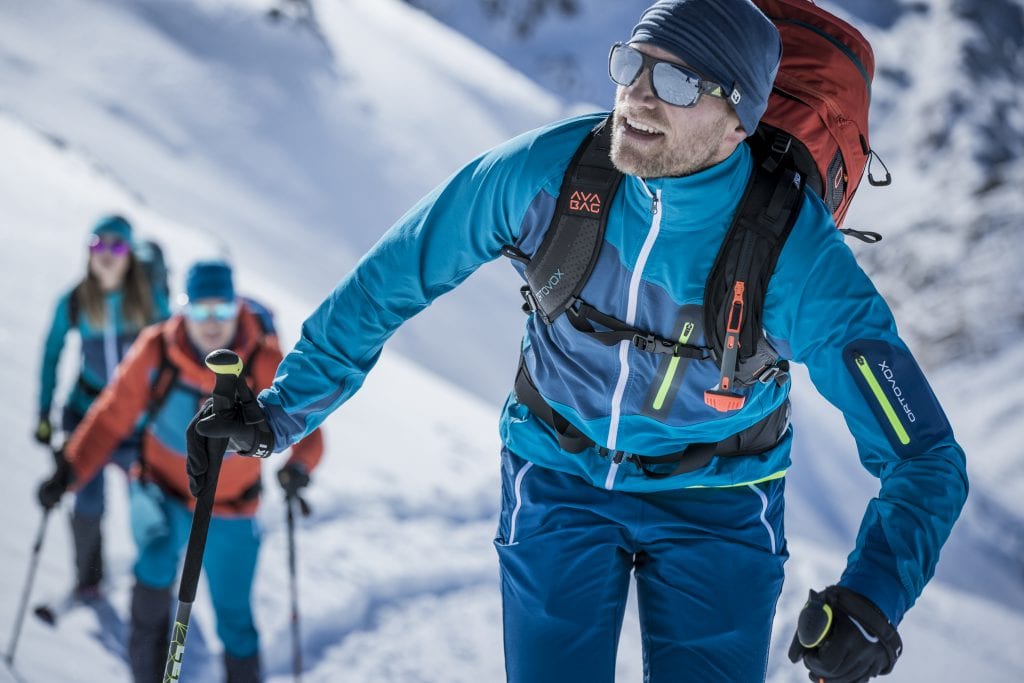 This German-founded company has been making gear with people and nature in mind since the 1980s. Ortovox ensures safe and fair working conditions for its employees as a member of the Fare Wear Foundation. Ortovox is also a member of EOCA (European Outdoor Conservation Association), which protects endangered environments worldwide, not just in Europe. As a wool-centered clothing company, Ortovox ensures the highest quality of animal welfare with their "Ortovox Wool Promise," an incredibly high standard for animal welfare and land management for their Tasmanian sheep farmers. Browse their outerwear by layer, and order online for international shipping.
Holden designs simple, elegant outerwear that easily translates from city to mountains. Holden innovates by using S. Cafe in its gear. This yarn is made with the help of leftover coffee grounds to enhance fiber durability and increase drying time. According to Holden, their S. Cafe fabrics are also naturally antimicrobial, odor absorbent, and UV resistant. As well, Holden's lightweight jackets feature Primaloft, insulation made from 70 percent post-consumer materials. Order their gear online, at EVO.com, or from their boutique stockists.
Started by three French friends looking for new jobs that aligned with their values, Picture Organic Clothing was born in more-or-less, a garage. The avid skiers were all passionate about one thing–sustainability. Inspired by the 2008 snowboard movie "Picture This," the crew created the name for their company. In just 10 years, the company has expanded to over 10 countries, yet still keeps tabs on their carbon footprint with a carbon calculator. Picture uses organic cotton and reuses leftover fabric scraps to line the inside of their jackets. Their line also features a helmet made of 100 percent recycled and organic components. No harmful chemicals are used to make their water-repellent clothing. Order online or at their US partner retailers.

No one is leading the environmental charge quite like Patagonia. The father to outdoor brands everywhere and world leader in environmental activism, Patagonia is the retail giant that puts its money where its mouth is. The list of Patagonia's eco-initiatives goes on, but their most recent decision says it all–10 million dollars earned from the Trump administration corporate tax break went right back to green groups fighting climate change. If you're inspired to get involved on a grassroots level, check out Patagonia's online activism search engine, Patagonia Action Works, to find a volunteer event near you. Buy Patagonia online, or most major outdoor retailers like REI.

ECO-FRIENDLY GEAR

Handmade in Scandinavia, Lokomotiv skis are characterized by a sustainable bamboo core, rather than a hardwood core from trees that take much longer to grow. In fact, Lokomotiv doesn't source any of its wood from North America, an over-forested region. These ski makers also support groups involved in forest regeneration. Lokomotiv skis are made to order depending on your flex preferences, so contact them directly.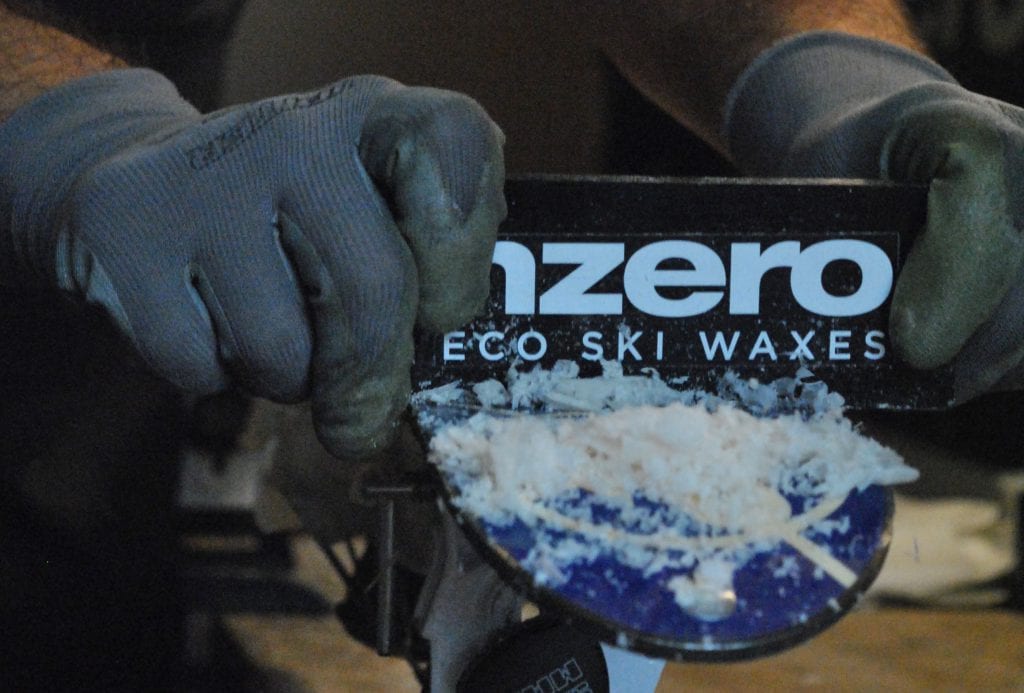 Barcelona-based Nzero makes 100 percent organic and vegetable-based waxes for all snow sports. Their line features cold and hot waxes that don't harm the environment or the skier. No toxic fumes, smoke, paraffin or pollutants are used in the making of their waxes. Buy Nzero waxes online in Euros only.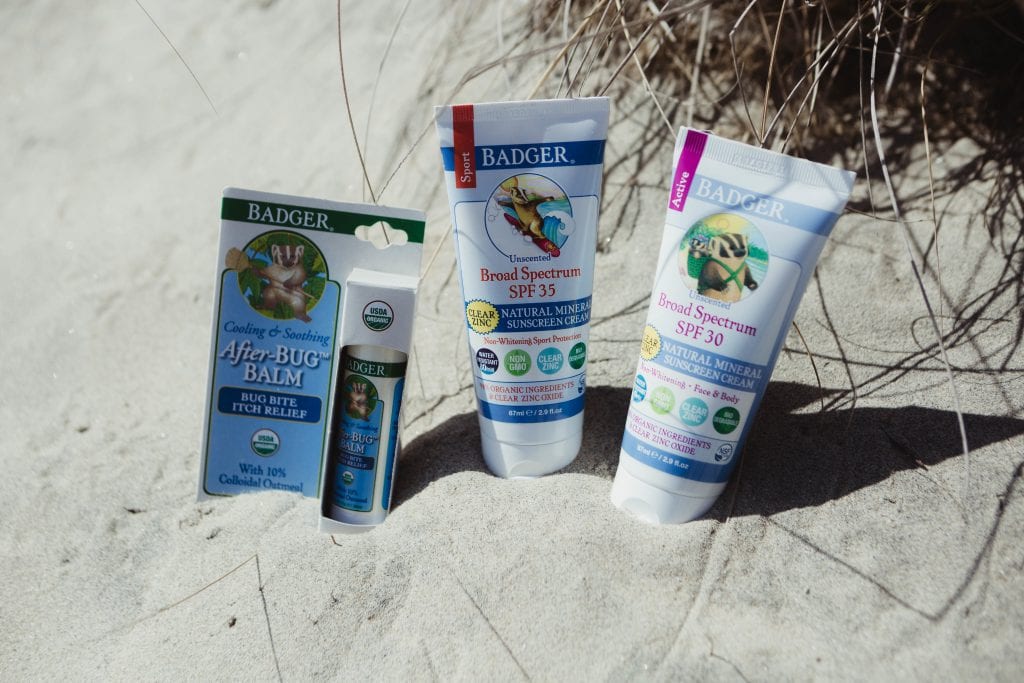 Every savvy skier knows that sunscreen is arguably even more important on the slopes than by the pool. Being closer to the sun and on snow can easily lead to burn. If you want an eco-friendly product, protect yourself with Badger sunscreen, which uses just five simple, pronounceable ingredients. Badger sunscreens are zinc-based with moisturizing sunflower oil and are UVA and UVB resistant. If you find yourself swimming among reefs in the off-season, Badger sunscreen is certified safe for reef diving too. Buy from numerous retailers or direct from Amazon.

Niche Snowboards is dedicated to crafting high-quality boards using earth-friendly materials and manufacturing practices. Niche boards feature sustainable wood cores, water-based inks for printing, and flax stringers instead of carbon fiber. For coating, Niche uses eco-friendly epoxy, uniquely crafted from the waste of the paper-pulp and biofuels industry. Buy online at Niche Snowboards.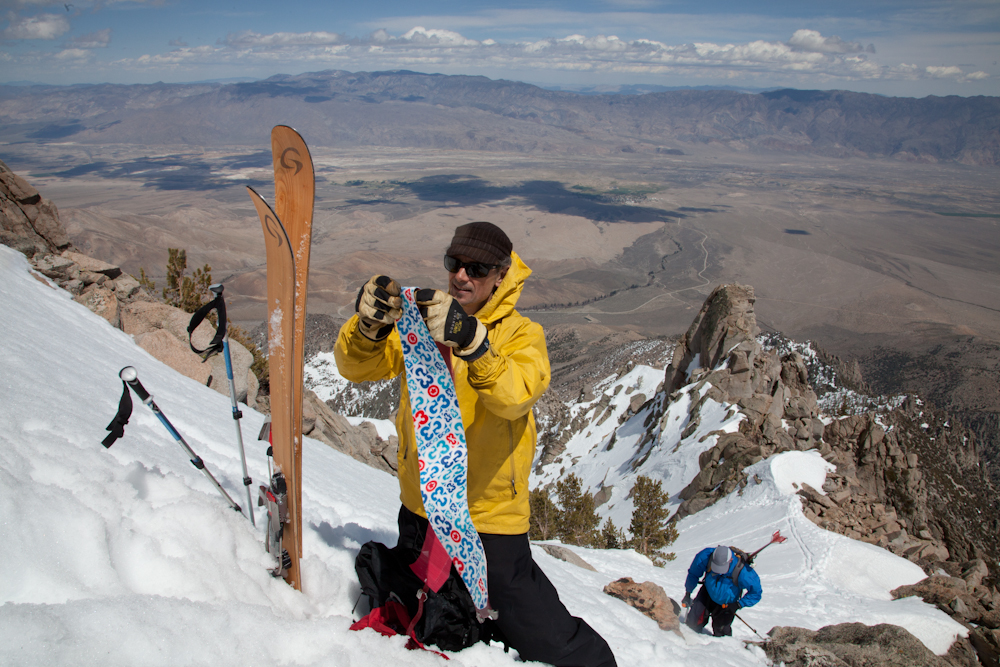 Grown strives to not only be the most environmentally friendly ski, but also the best performing ski. Function and form take no backseat to their sustainability initiatives. Grown skis are made of alternative materials such as hemp fiber, volcanic basalt rock, and pine tree resin. Ten percent of ski sales are donated to WWF Arctic Program. Buy Grown skis online.