Now that I have a gravel bike, Showers Pass has become a staple of my daily commute. Gloves, jacket, hat—always. But now that it's summer, their new Gravel 10" Shorts that Showers Pass sent to test, have replaced them.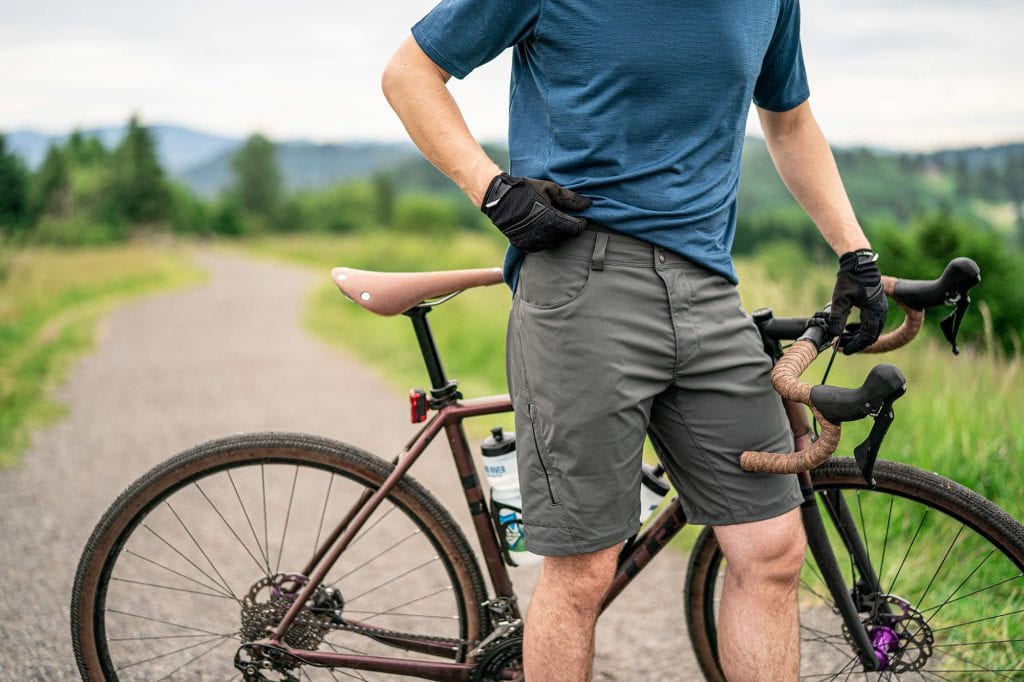 What I love most about them is that I can wear them comfortably all day. My commute is short, so it's great to wear a pair of cycling shorts that I can keep on.
One thing I do want to call out, though, is that I found their sizing inconsistent. Across every brand I wear, I'm a 32-inch waist. Always. I also ride in the Showers Pass Cross Country Shorts and I'm a 32-inch in those as well. Even though the Gravel Shorts have an internal micro-adjustable waist cinch, I couldn't loosen the 32-inch enough to fit my dad bod into them. I had to go up to a 34-inch, but once I did, there was no looking back.
The fit is pretty snug, but with the multi-directional stretch of the fabric, I found them extremely comfy on and off the bike.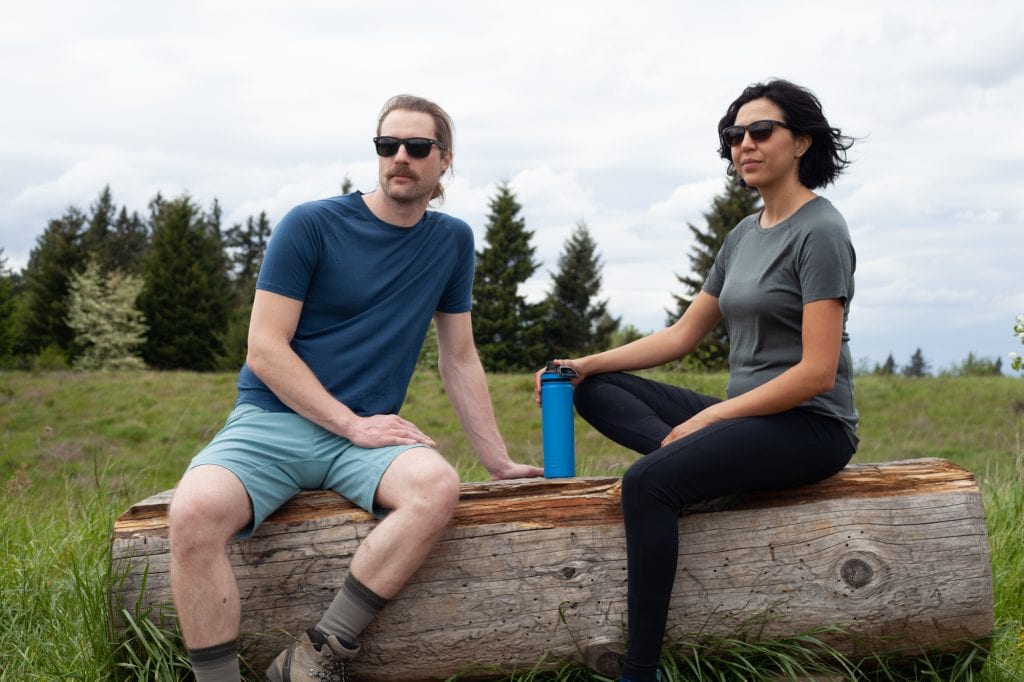 Unlike the Cross Country Shorts, the pockets shifted to the outside of the leg. I would put the occasional wallet or phone in those pockets, but I discovered just how versatile the angled zippers were when I was putting in and taking out headphones. They can also serve as vents as well on hot days or long rides.