It's that time of year again in Colorado: the leaves have fallen, the days are shorter, and the temperature is dropping. Bundling up is key for outdoor activities. And there is nothing I like to wear more than a good hoodie.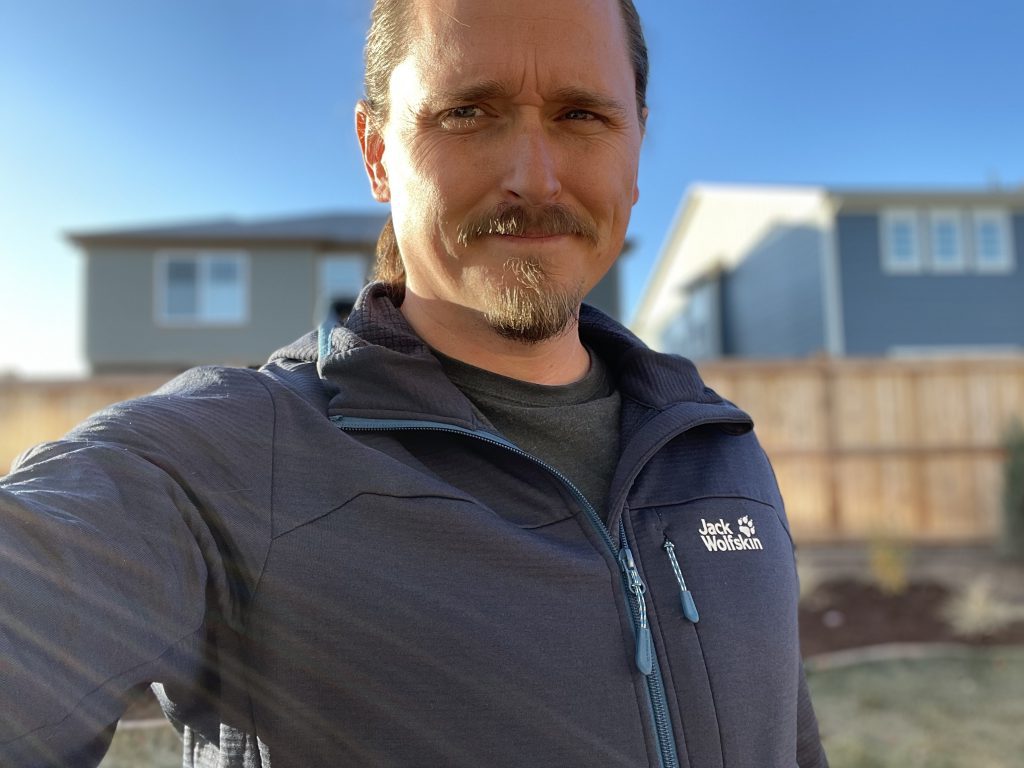 Jack Wolfskin sent me their newest hooded sports jacket, the Hydro Grid Fleece, to try out and it quickly became my favorite hoodie.
It's light, but warm due to the polyester material. The outer is smooth with a DWR finish to repel water. It has a soft interior for next-to-skin comfort.
The Hydro Grid Fleece is stretchy too. When I've taken it out on the trail for hikes and runs, I found that it moved easily with me. It wasn't clingy and it also didn't chafe.
While this hoodie performs great for outdoor activities, it has also become my go-to hoodie.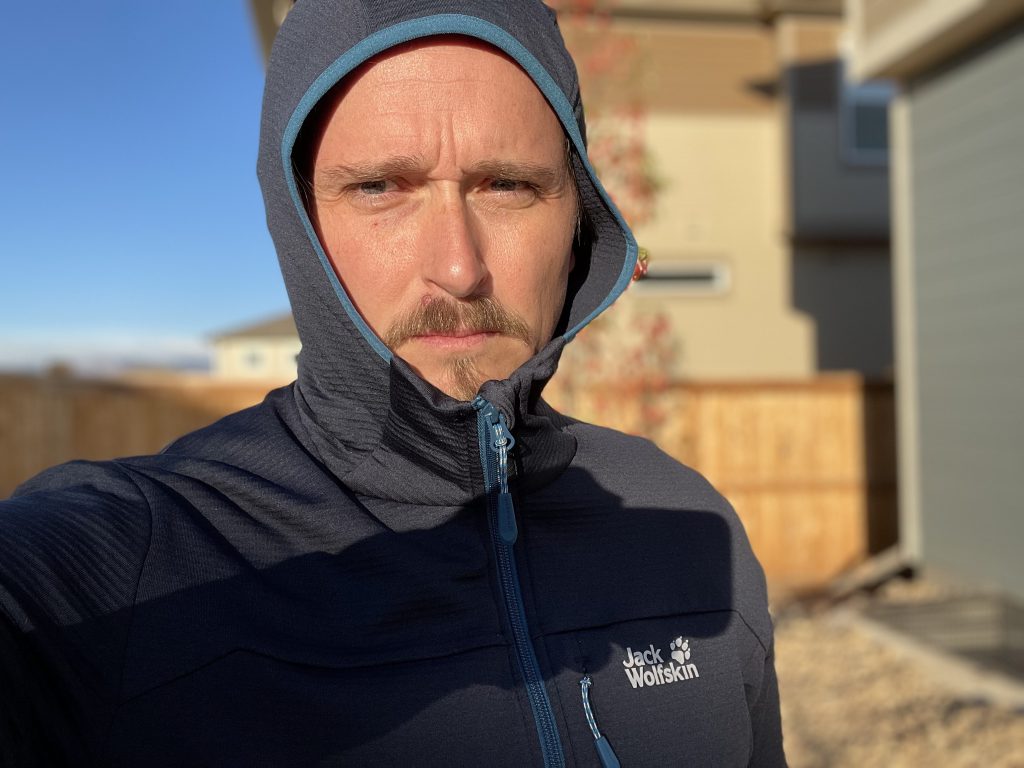 Just this morning, when it was 27ºF, I threw it on to walk the dog. Actually, I threw it on last night to walk the dog as well, and in the afternoon, and wore it for a handful of work Zoom calls.
It's a really great jacket. No joke.
Product highlights:
It has a scuba-shaped hood, fitting comfortably over my head. It isn't lose, which makes it a great hood for running. It doesn't blow off and I can easily pull it over my head and ears without disrupting sunglasses or headphones. Or mess up my hair.
On the sides it has two deep, zippered pockets. When I am wearing the jacket to run errands, these pockets are great to hold a mask, keys, and wallet. For outdoor activities, because how deep the pockets are, I won't put things that bounce. For running, I'll leave them empty, but use them to stash a beanie or gloves for when I warm up.
On the left breast, it has another zippered pocket. This is wear I stash my iPhone. It's large enough for an iPhone 12 Pro and while it does bounce, it isn't bothersome.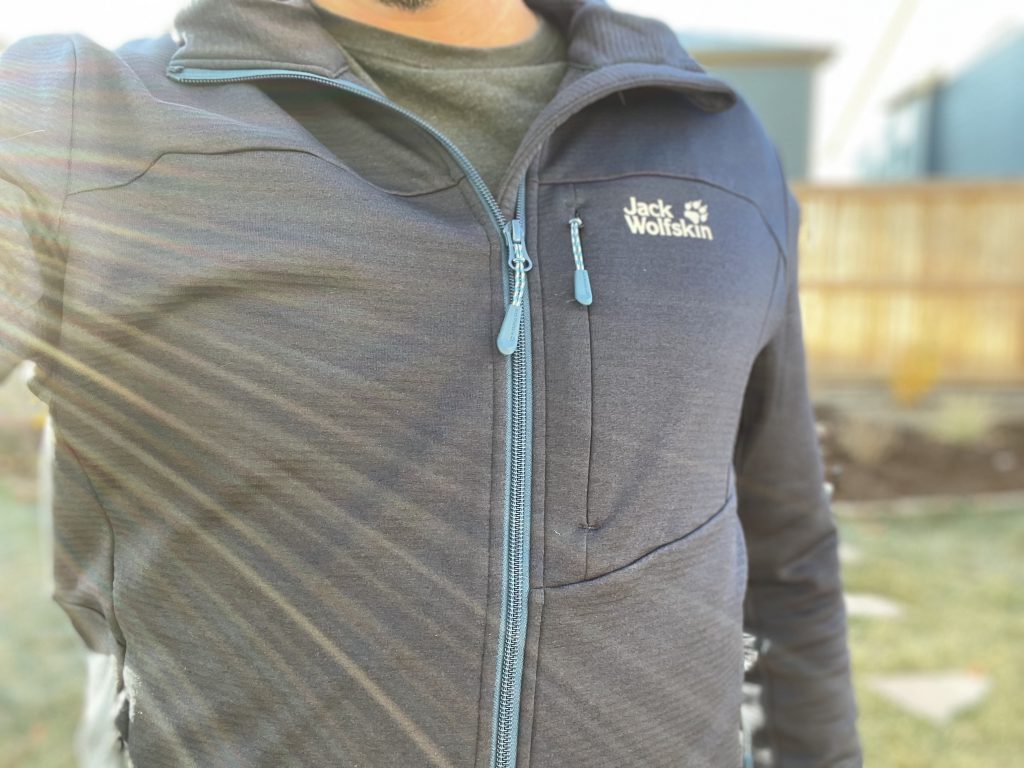 Conclusion
Yes, I love the Hydro Grid Fleece. It's a great hoodie and a great jacket overall. For the holidays, this is at the top of my recommended gift giving list!
I am 5'11" and just north of 190 lbs. I wear a large and it fits perfectly.
You can find the Hydro Grid Fleece at Jack Wolfskin's website for $149.95.