Nathan sent us the TrailMix 7L, a trail-running pack, to test. Over the last month, we've taken around the local trails, up and down several mountains, and have put on around 75 miles with the pack.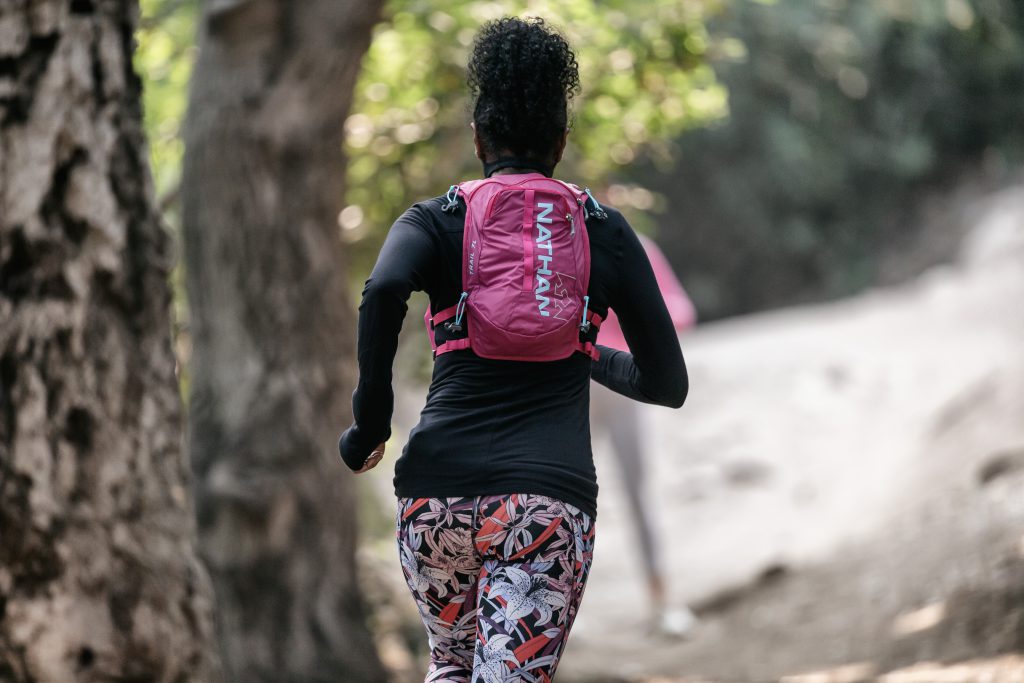 As the name suggest, it has a total capacity of 7 liters, including 2 liters of water storage with an included HydraPak reservoir.
The Fit
The TrailMix 7L wears like a small backpack. It's fit is snug, yet comfortable, with contoured shoulders and multiple cinch straps to ensure a proper fit. The build is light and flexible, letting it move with you as you tear down the trail.
It features a compression system that keeps your load tight against your back for stability. With the water reservoir, I always flip it upside down and suck out any extra air prior to running with it. This helps reduce any natural bounce that may occur with the pack, but I honestly didn't feel any excessive bounce.
One of the key features I always look for in a running pack is comfortability on long runs. During ultra season a few years ago, my go-to pack at the time always left chafe marks on my shoulders. The TrailMix 7L has a soft perimeter and I didn't experience any chafing on my arms or shoulders.
Storage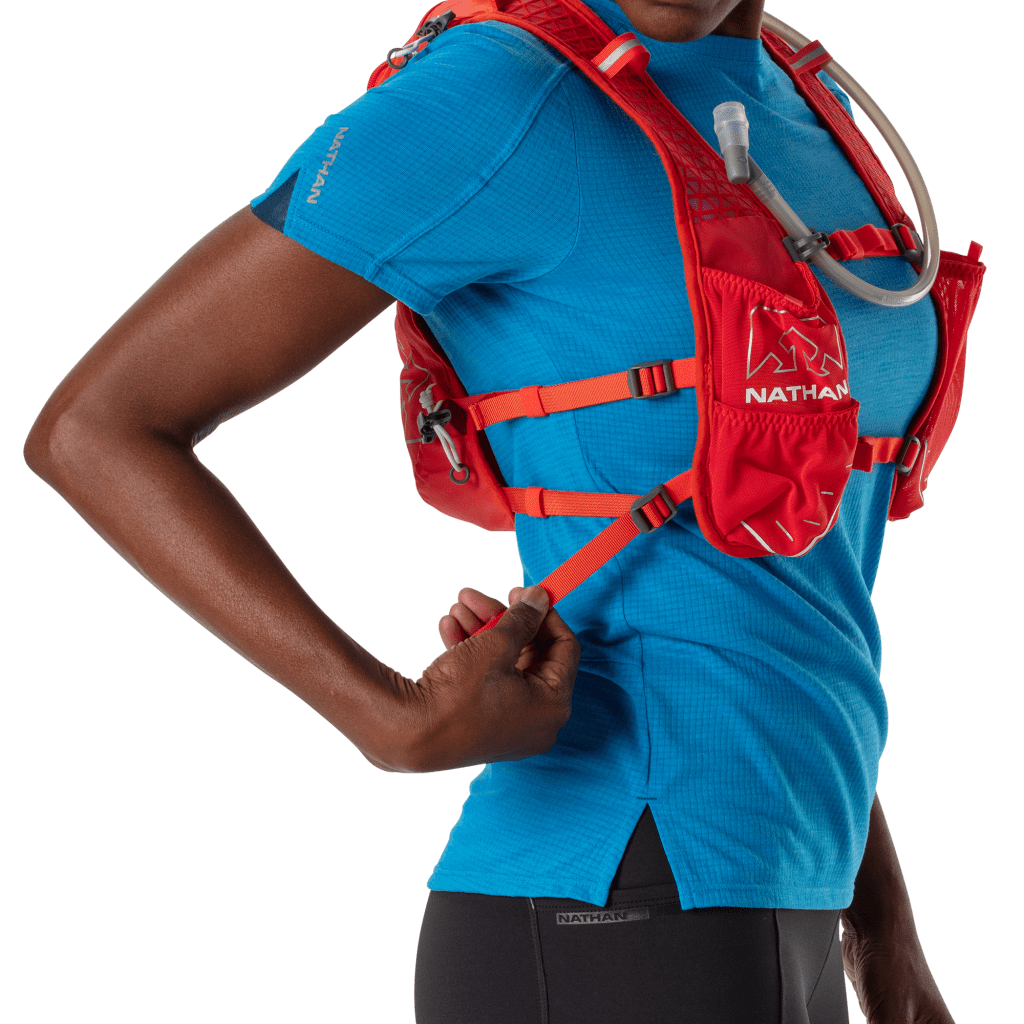 The TrailMix 7L might seem light on storage, but I found it adequate for runs up to 20 miles in the changing temperature of Fall. Starting out in the morning, I had gloves, beanie, and a jacket. Once it warmed up, they easily stashed in the pack. I also always run with a small first aid kit that fits snuggly in the bottom of the pack.
On the front of the vest there are two front pockets. They are large enough for my 20 ounce soft flasks, but for the runs I did with the pack, I used them more for my iPhone 12 Pro and snacks.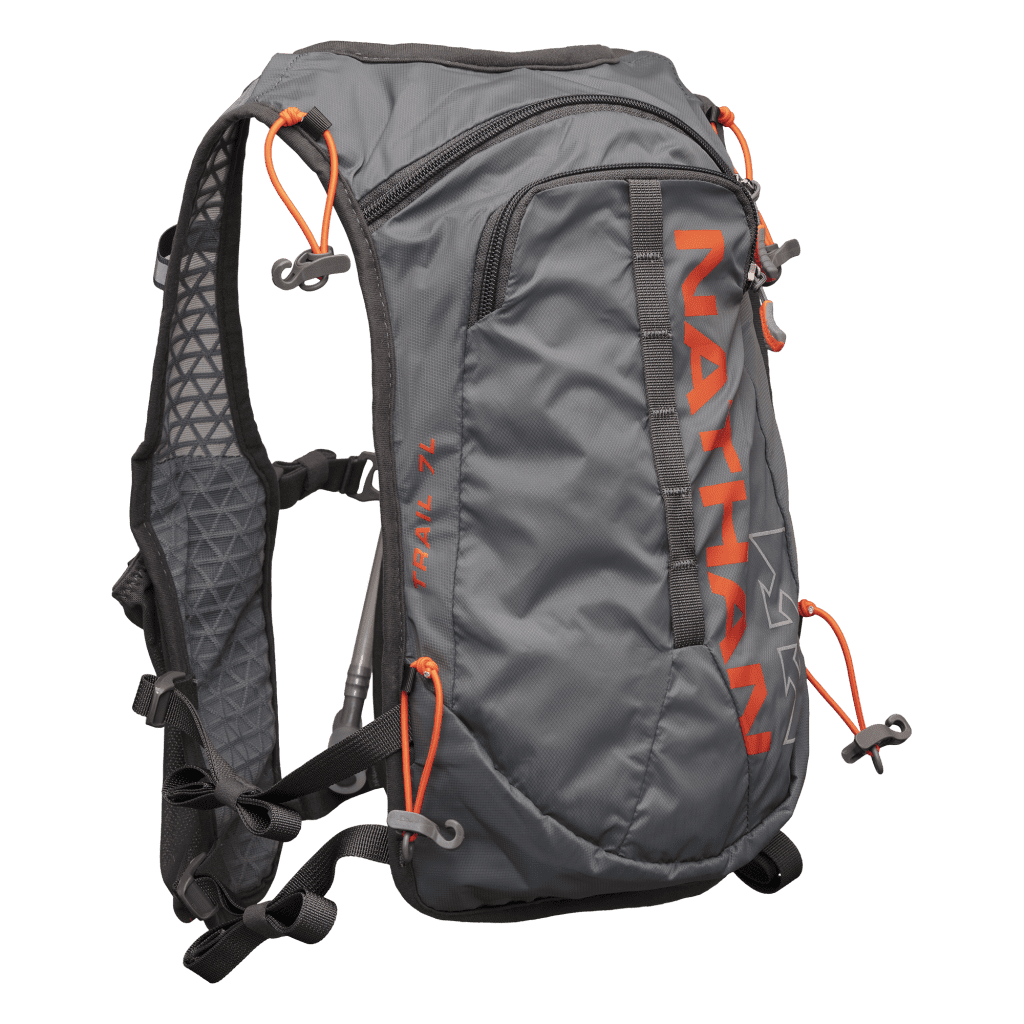 The back of the pack also has daisy chains for attaching lighting (great for night runs) and trekking pole attachments.
When I took my poles out, I found that the attachments kept them stored adequately. I didn't have any issues with my poles falling out. When I did pull the poles out or stashed them, I had to stop and remove the pack. Not ideal for races, but good enough for training.
Hydration Sytem
It's worth taking a few sentences to talk about the hydration system.
As mentioned previously, the TrailMix 7L comes with a HydraPak 2L bladder.
The bladder hose snakes out of the top of the pack and down the right breast where it hooks securely. The hose is long, so when it's hooked, I don't have to unhook to drink. However, on longer runs, I did find the bounce of the hose slightly annoying, so I ended up tucking it into the bottom belt of the pack.
HydraPak is one of the best manufacturers of hydration systems, so it was awesome seeing that it was included.
Quick pro tip: when washing, HydraPak's can be reversed. Just reach inside and pull out to reverse. It makes cleaning a heckuvalot easier. Plus, drying is a lot faster.
Conclusion
I'm excited to continue trail-running this winter with the Nathan TrailMix 7L. It offers ample water storage and the remaining space is large enough to pack in or out with my running necessities.
The TrailMix 7L is also the most affordable pack we've tested. At $100, it is $30-$100 less than it's competitors.
If you're looking for a new trail-running companion, look no further than the Nathan TrailMix 7L.