When it comes to Winter, I love being outdoors: skiing, hiking, snowshoeing, trail-running.
But after spending a few hours in cold conditions, I always have a heck of a time warming up.
Likewise, when I've done winter camping, the only time I am truly warm is when I am buried inside my sleeping bag. And, as you know, sleeping bags are great for sleeping in and not much else. You're essentially a human burrito capable of rolling from side to side without much freedom of movement.
When Selk'Bag reached out for Huck Adventures to review their wearable sleeping bag, I was 100% game.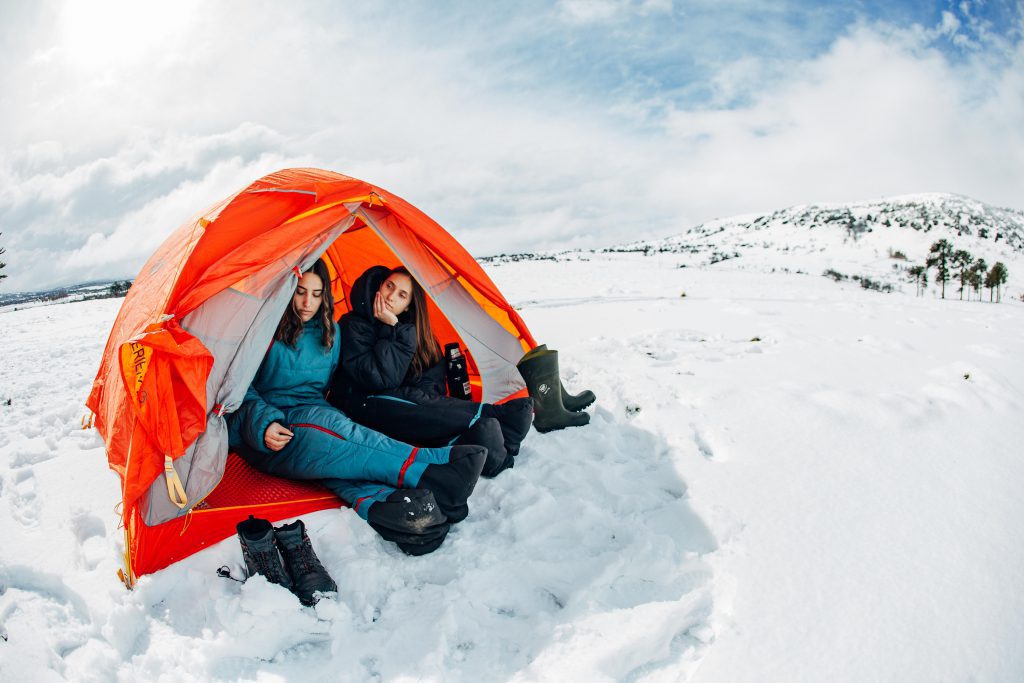 The Selk'Bag is a human-shaped sleeping bag. It has openings for arms and legs. You can walk, run, and jump around easily in it, but you can also sit cozily reading a book or stand cooking a meal.
The Selk'Bag has pockets for days, including a kangaroo style pouch in the front that's perfect for resting your hands or holding essentials like your smartphone. It also has a cargo pocket on the side.
It comes several zippered ventilation openings: on both legs and on the waist so you can access your pant pockets.
There's an adjustable hood with a built-in balaclava for additional warmth and protection.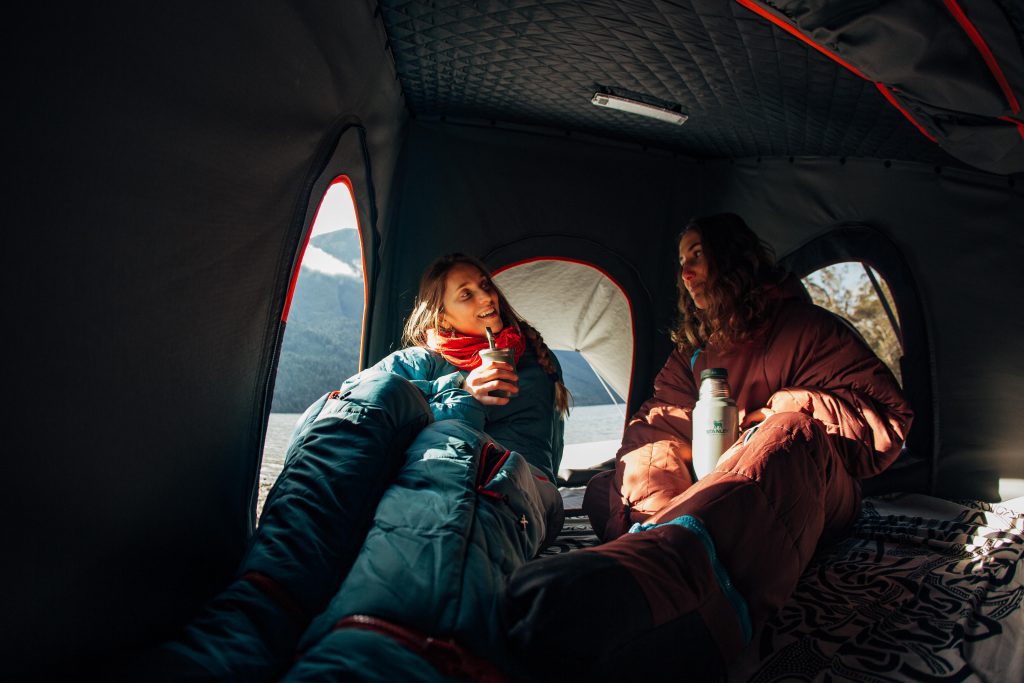 For additional warmth and coziness, the Selk'Bag also has elastic hand covers that slip on and off easily. And it has removable booties—perfect for sleeping in.
The Selk'Bag is filled with synthetic insulation that mimics the properties of down clusters, which kept me extra toasty while wearing it.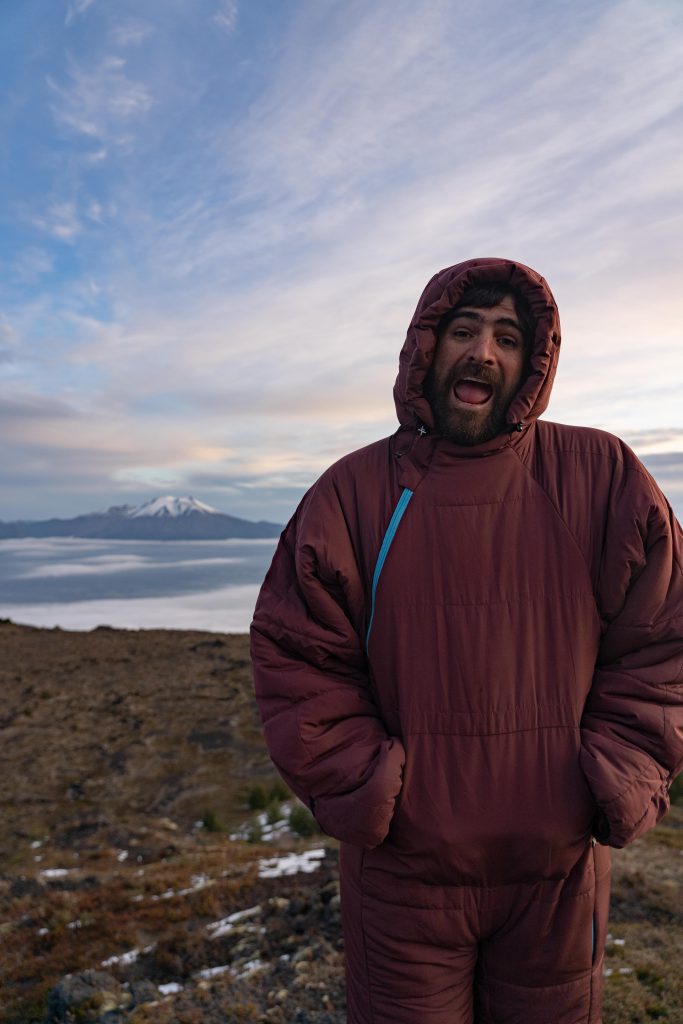 For testing, I wore it after a few high-country trail-runs. Once I got back to my car, I stepped into the Selk'Bag before driving back home. Typically after cold runs like this, I spend a majority of my time shaking, trying to regulate my temperature. But with the Selk'Bag on, within a handful of minutes I was comfy and warm.
With the ventilation openings, I was able to open them easily while I was driving when I got too warm.
I also tested this product at home over several days when I had a breakthrough case of COVID. For 72 hours I was cycling an on and off fever and body aches. When I had chills and couldn't stay warm, I turned to the Selk'Bag. It was cozy enough that I fell asleep on my couch seated upright, the hood acting as a pillow of sorts.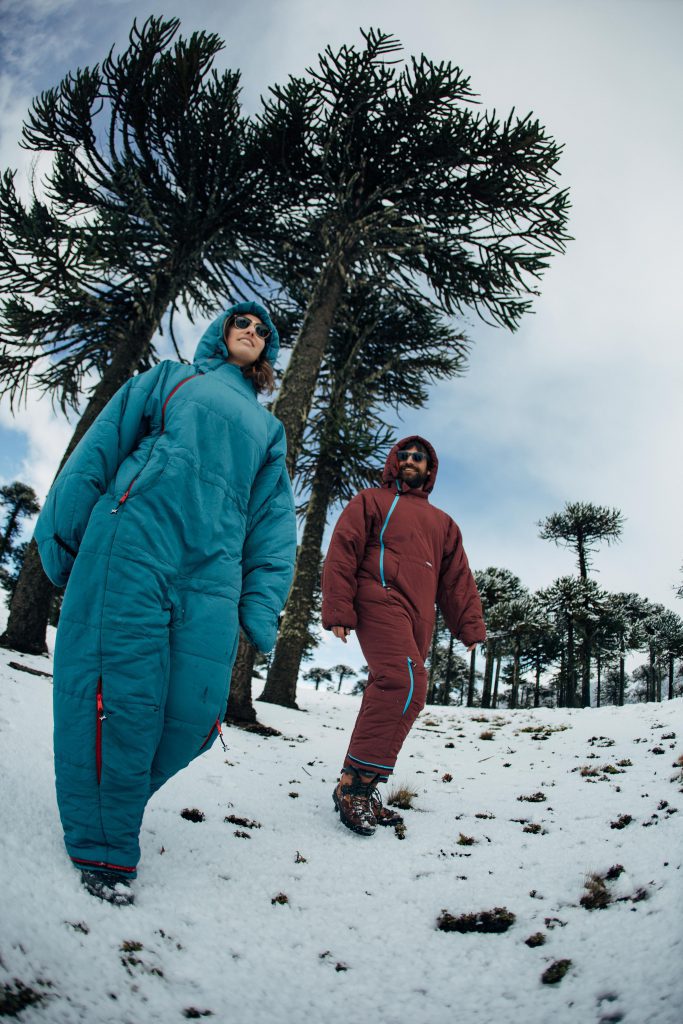 One other thing I'll note is the sizing. I am 5'11" and 185 pounds. According to their sizing chart, a Large fits up to a 5'11" adult, but I found it too tight in the crouch. When I did simple movements like sitting, I felt that I might tear the fabric. So I sized up to an XL that fits up to 6'4″. This size was comfortable and I was able to move freely, but I had to roll the sleeves and legs so that it fit better.
I am looking forward to taking the Selk'Bag with me on my next winter camping excursion. This has become a trusted partner to keep me warm on the coldest of days. It is rated between 44ºF to 35ºF, but I did test it in 20ºF temperatures for two hours and stayed comfortable.
The Selk'Bag model I tested was their Original Recycled. They have several models to choose from, including ones for kids.