A couple months ago, I went in for my annual physical and had a "I weigh how much?" moment.
Since then, I've been focusing even more on my health.
One of the practices I introduced was daily ice baths. I know you're reading this to learn if this robe is dope, but indulge me for just a little bit.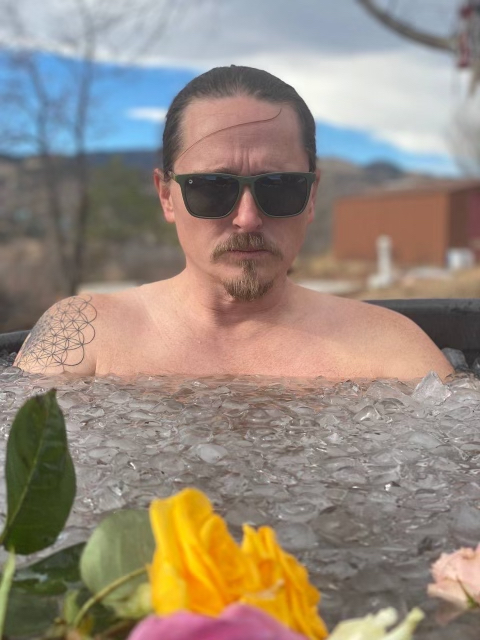 Ice baths have a lot health benefits, including:
1) Increase my parasympathetic activity. When you first get in, your fight or flight instinct kicks in. Your breathing is almost hyperventilating. You have to gain control. The longer you do it, the easier and faster you can relax and gain control of your nervous system. By subjecting your body to this high stress situation, you are retraining how your body reacts to stress.
2) Weight Loss. Cold temps activate your brown fat tissues and can aid in weight loss. Over the last 3 months, combined with daily exercise and 15-18 hour fasts, I've lost close to 25 pounds.
3) Physical Recovery. My recovery time has shortened. I can push myself hard at the home gym or on the trail, and I don't feel as broken for as long as I used to.
Living in Colorado, my ice baths are cold. Every morning, I spend 5-15 minutes breaking up 2-6 inches of ice before settling in for 3-5 minutes of cold exposure.
When I get out, I towel off and warm up. But I've got stuff to do: coffee needs to be made, kids need to get prepped for school.
So, I was really excited when California Cowboy sent me their El Garibaldi Robe to review.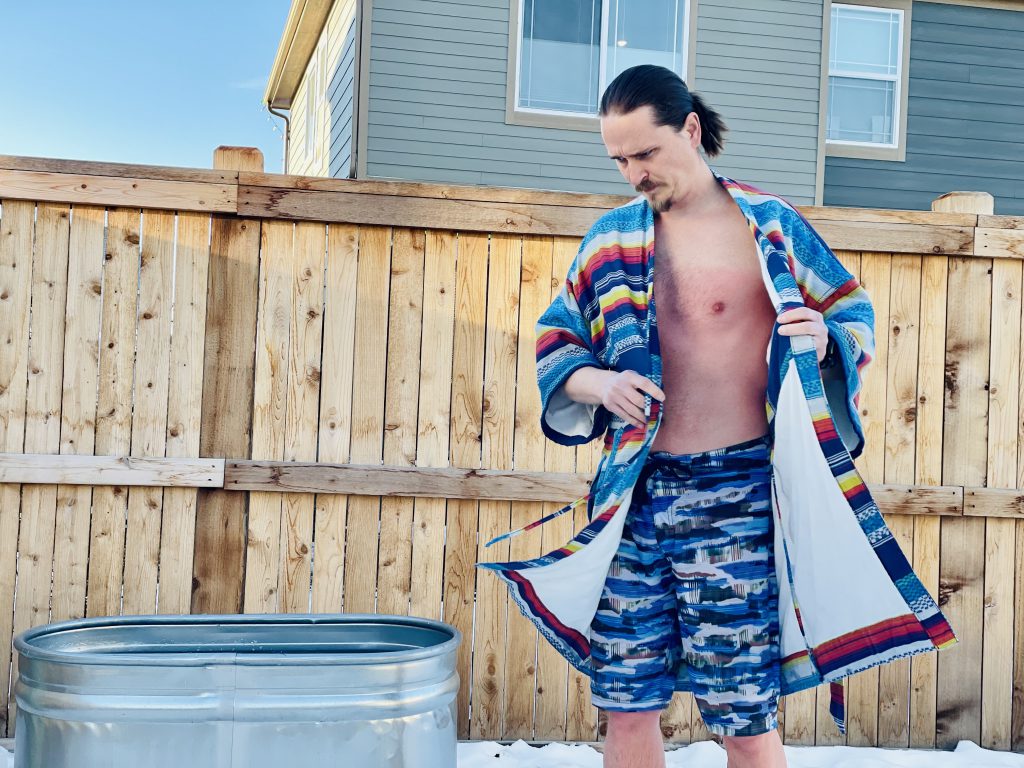 The tl;dr is that this robe is amazing.
The El Garibaldi Robe has a terry cloth lining that is super absorbent. Since starting to use the robe after my ice bath, I've been using it to towel off and I've noticed that the little puddles I'd leave in my wake have diminished.
It also has a lined "dry pocket" that's large enough I can stash my iPhone 12 Pro. This is great, because I'll take the robe outside with me and on snowy days, my phone stays dry.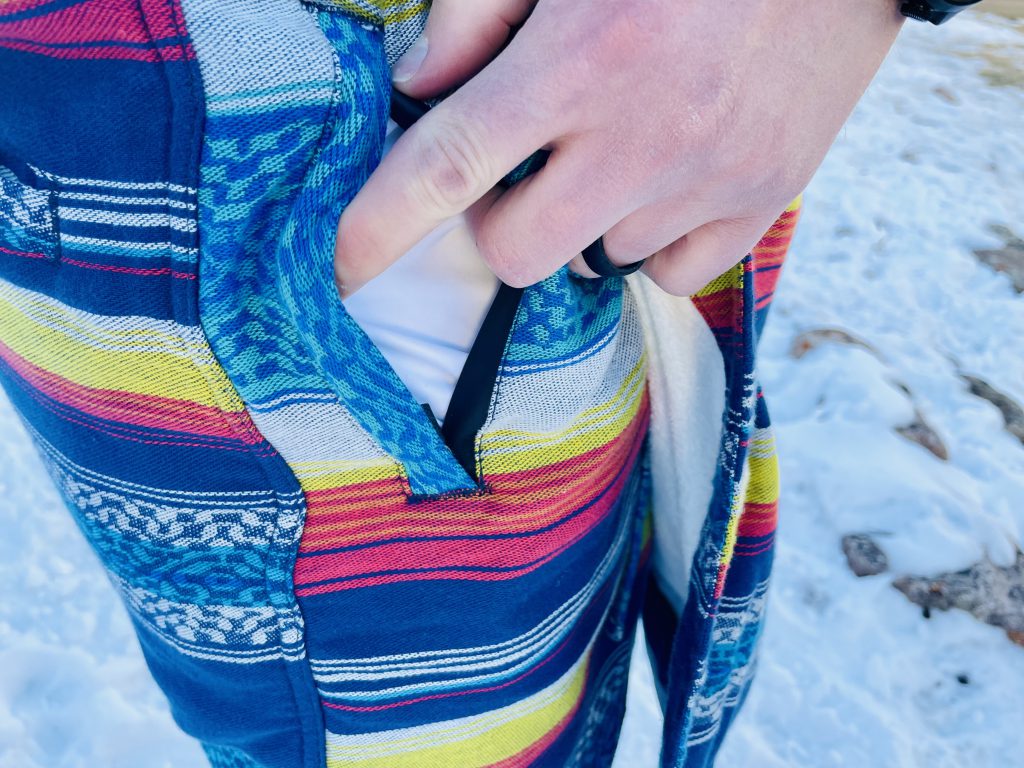 Another feature that is signature to California Cowboy's products is a pocket that is the perfect size for a bottle of beer. The robe came with a coozie and a bottle opener stashed in the pocket and I found that to be an amazing addition. I haven't had the perfect scenario to test this pocket, but I look forward to taking this robe down to Costa Rica this summer.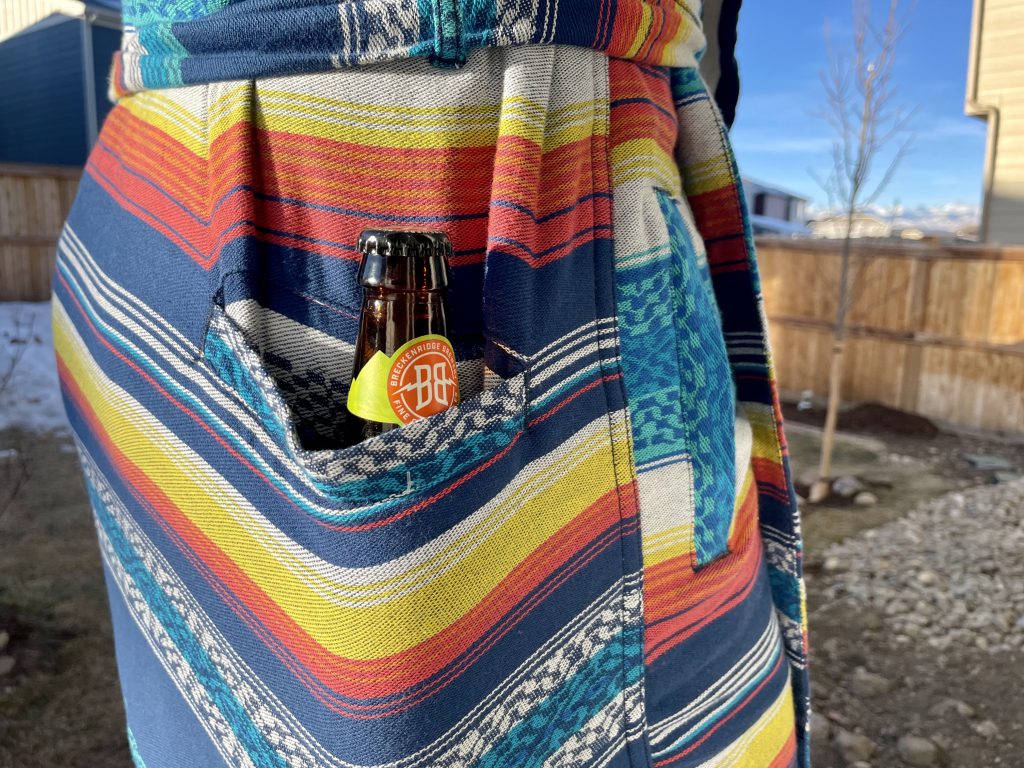 The El Garibaldi Robe ties closed well. Usually after my ice bath, I'll be busy helping my kids get ready for school or making myself a cup of coffee, and even with movement the robe stays closed.
As winter turns to summer, I'm looking forward to taking this robe poolside or down to Costa Rica. For the time being, it's the perfect companion for after an ice bath.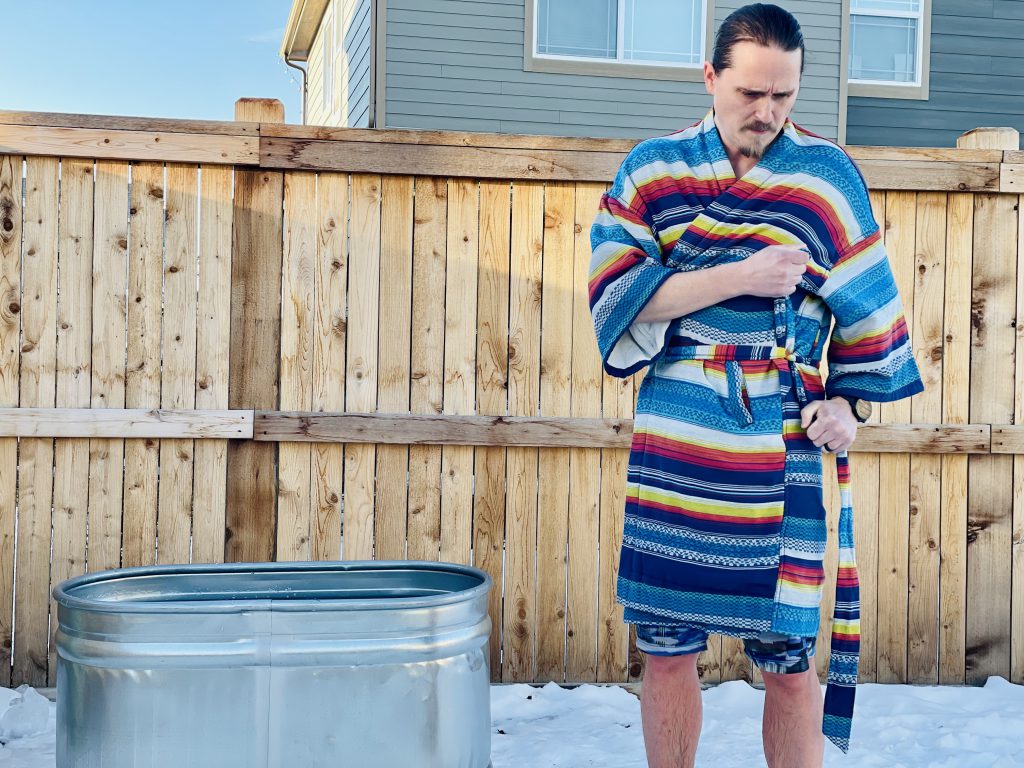 I am 5'11" and 185 pounds. I tested their El Garibaldi Robe L/XL size and I found it to be the perfect length. The arms come down around three-quarters length, but that's what I was hoping for with the winter activities in it. If you're looking for something for the summer, I'd suggest looking at their sizing chart to see what would work best for you.