Outdoor Research sent our team their Skytour AscentShell Bib and Jacket to test. It was perfect timing because ski season had just started.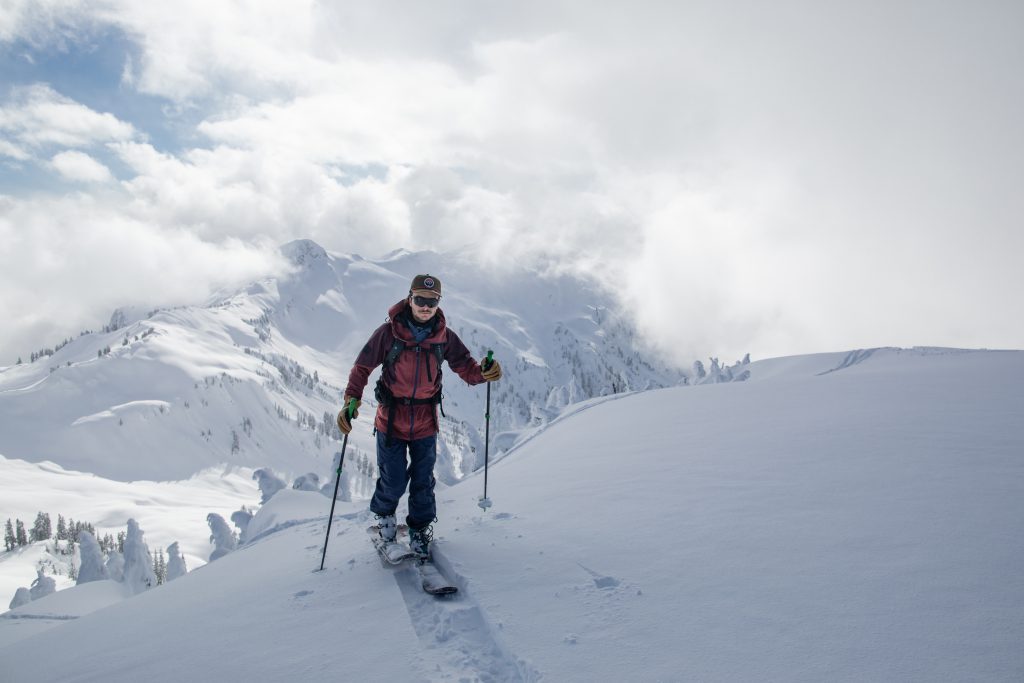 The Outdoor Research Skytour AscentShell Kit uses a proprietary waterproof/breathable membrane to provide top-of-the-line weather resistance. The Bib and Jacket combo is the most breathable water-resistant hardshell we have tested. It is comfortable to wear and stretchy. It has a lot of features, making it a great choice for backcountry skiers.
Breathability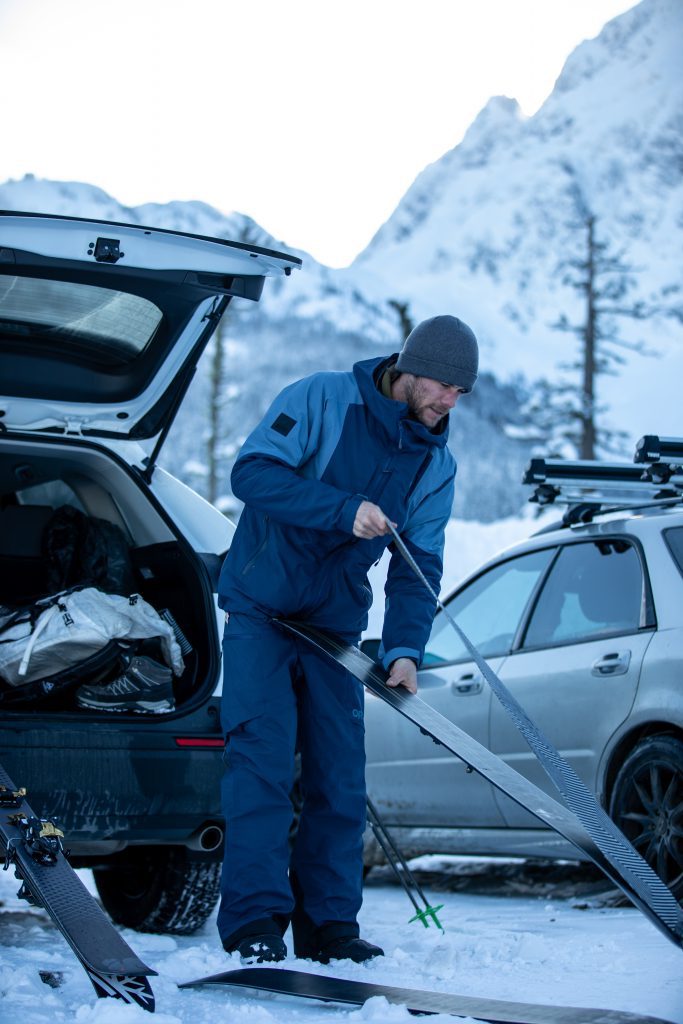 The Skytour AscentShell Bib and Jacket provides little warmth. The shell is thin and allows air to pass through the fabric, so that as you're moving up through the backcountry and working up a decent sweat, warm air can escape easily. This kit needs to be paired with insulating mid- and base-layers (such as the recently reviewed Ibex Baselayers). The warmth of this bib and jacket is comparable to a pair of hiking pants or a heavy rain jacket. But this lack of warmth is ideal for anyone that is wanting to ski hard and elevate their heart rate.
It also has several vents that were easy to unzip and zip with gloves on. This provided additional breathability and didn't compromise the waterproofness.
Waterproofing
When we tested how waterproof this product was, it held up over our half-day excursion in the backcountry. Outdoor Research's proprietary waterproof/breathable membrane is called "AscentShell" and is built in the bib and jacket. Both products are fully seam-sealed and the zippers are waterproof. The hood on the jacket provides good coverage, but it didn't fully cover my ski helmet. Additionally, the bib's legs are wide enough to fully cover my ski boots while providing enough coverage so snow didn't pack inside the leg openings.
The Fit
Many of the hardshell jacket and bibs we tested were stiff and didn't allow for a lot of movement. During testing, we found that the Skytour AscentShell Kit didn't have that problem. The material is soft and stretchy and the brushed interior fabric is light on the skin. On the jacket, there is a fleece-lined chin guard, which provided an extra layer of comfort.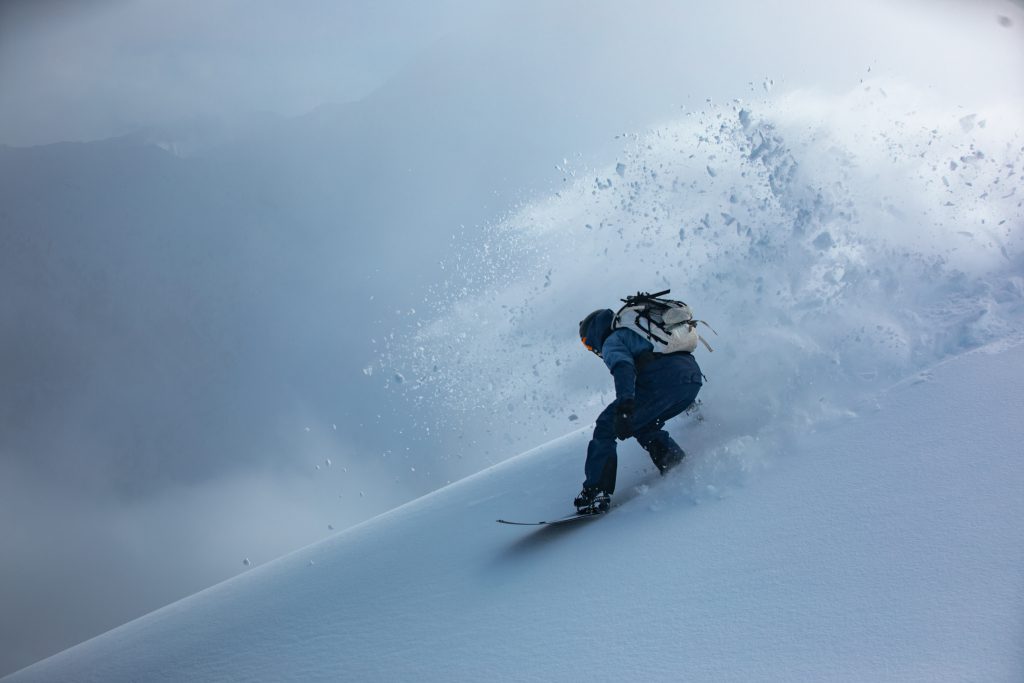 The fit is straight-cut which was perfect for my body-size and accommodated my mid- and base-layers.
I also found that the jacket and bib weren't noisy. When I'm out in the backcountry, I enjoy the stillness the snow brings, and crinkly and noising hardshells can easily ruin that serenity.
Skytour AscentShell Kit comes with a lot of pickets that were easy to access and use. On the jacket, the two hand pockets and two external chest pockets provided tons of storage. The jacket's left sleeve pass pocket was useful for accessing RFID turnstiles without stalling. On the inside, it has a mesh stash pocket and another zippered chest pocket. I was able to easily store and access snacks and my iPhone.
Conclusion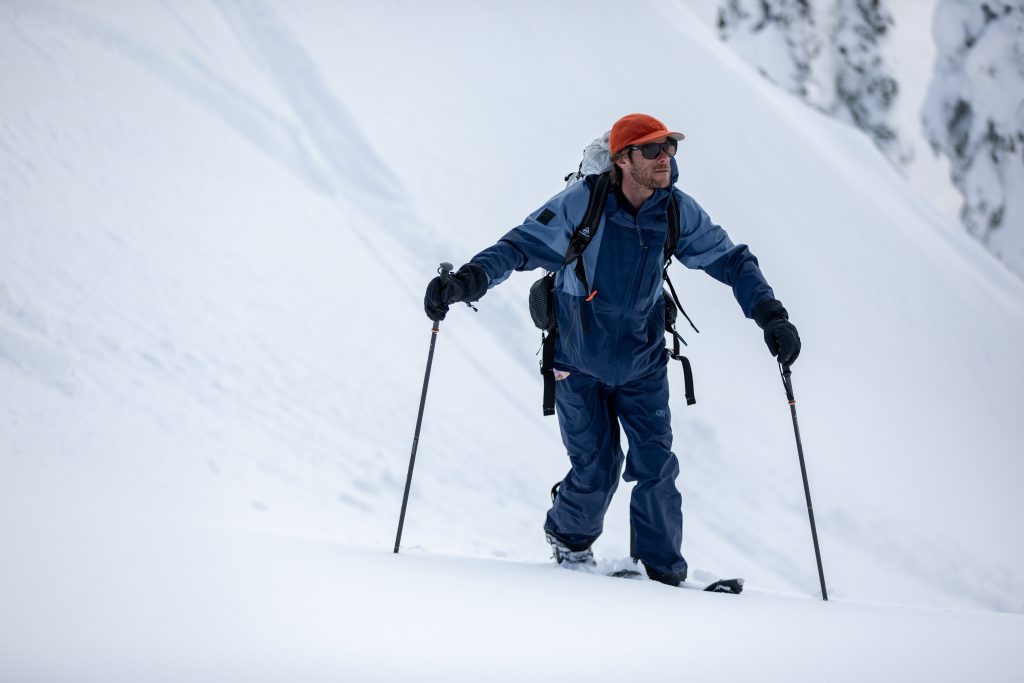 If you're looking for hardshell jacket or bib or both, the Skytour AscentShell Kit is a great value. It provides terrific weather and water resistance at a much lower price. Plus, it has some amazing features and storage. If you're heading into the backcountry, this jacket and bib will be the perfect companion for you.
The Skytour AscentShell Kit is available in Men's and Women's sizes. I am 5'11" and 185 pounds and I wore a large in both the bib and jacket comfortably.