When it comes to winter outdoor activities, bundling and layering is key. And choosing the right base layer is an important first step.
One of the best fabrics to use for base layers is Merino Wool. Merino is a natural, high-performance fabric, in part because of the conditions these sheep live in. Winters can be as cold as -4ºF and summers as warm as 95ºF. Their coats have evolved so that the fibers react to the changes in body temperature. And this natural technology is passed along to its human wearers.
Ibex sent us their Woolies Tech Crew and Woolies Tech Bottoms to test this winter.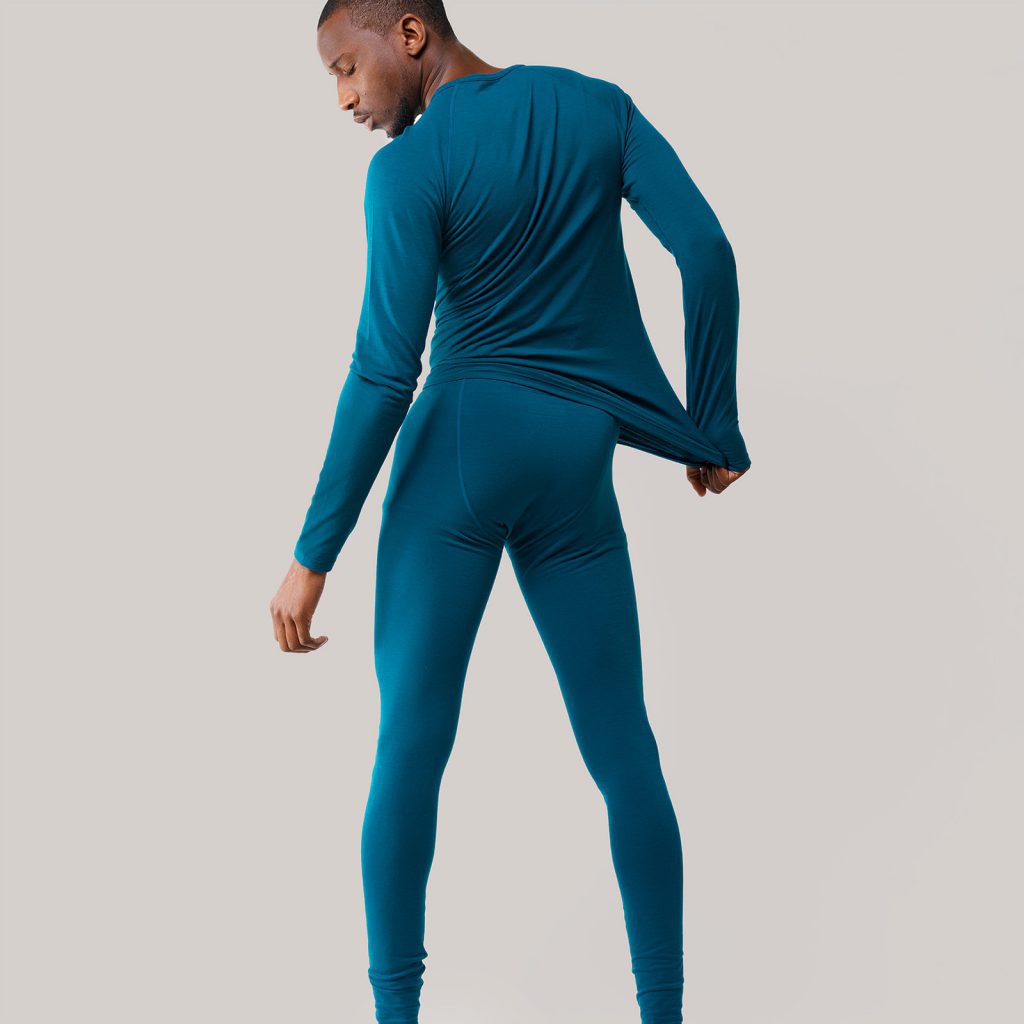 Ibex's Merino Wool comes from Australia and New Zealand. They implement the high standards in farming, making sure their sheep are treated with respect and best practices are in place to protect the land the sheep live on.
Ibex is also part of the Climate Neutral community of businesses. The apparel industry as a whole accounts for 10% of global carbon emmisions and remains the second largest industrial polluter. Ibex measures their carbon footprint and partners with their supply chain to reduce where they can and offset the rest.
Why Ibex Merino?
Merino Wool keeps the body cool during even the most strenuous activities by trapping moisture and releasing it as vapor before it turns to sweat.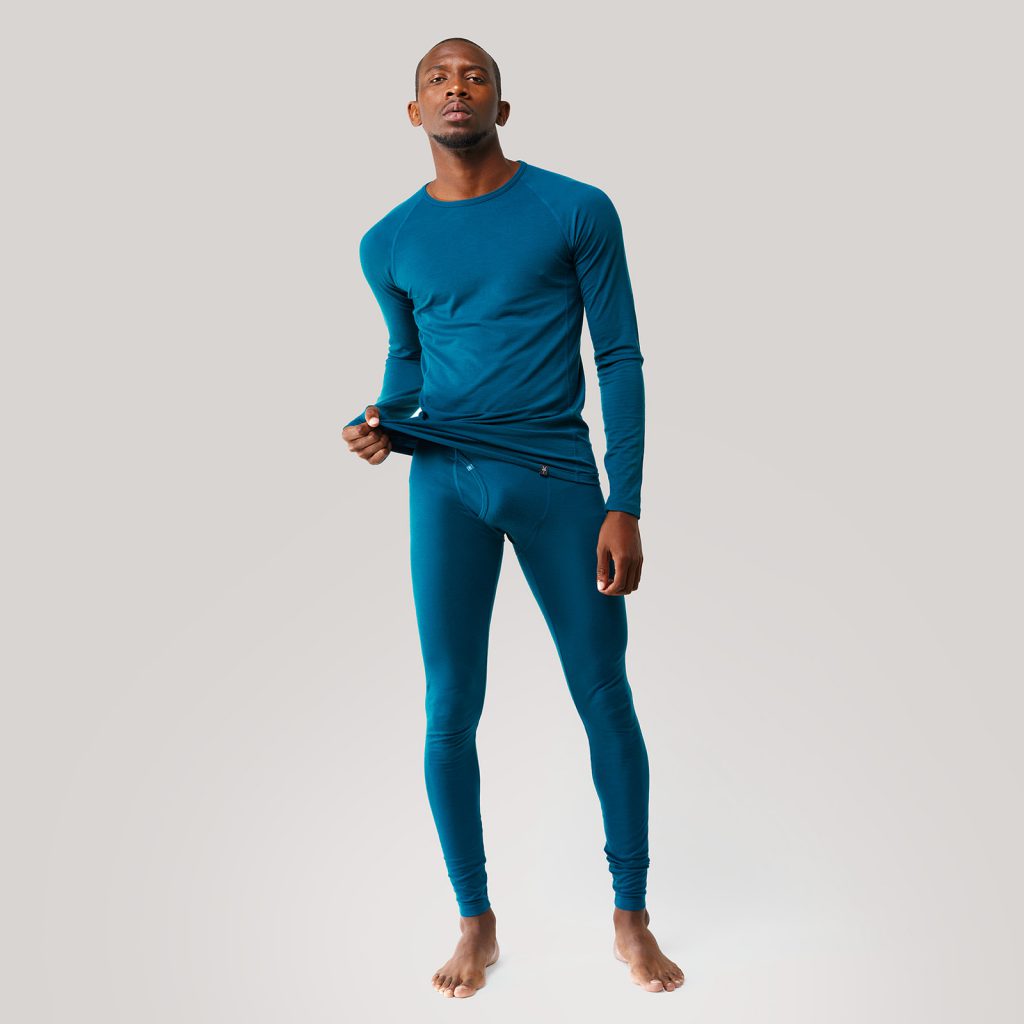 During testing, I wore the Woolies Tech Crew on a chilly morning run. Normally, with other moisture wicking fabrics, I would end a run like this sweaty and, in those spots in the fabric with sweat, cold. With Ibex's Merino Wool crew, I found myself relatively dry and comfortably warm by the end of the run.
Because Merino Wool is able to regulate your temperature, it also stops odor-causing bacteria to form, so you also don't have to worry about smelling funky after exercise.
If I wasn't working from home these days, these base layers would be great for commuting to the office on my bike. I could easily go from my bike to my desk and still look and smell good.
Merino Wool also offers natural sun protection. The Woolies Tech Crew and Woolies Tech Bottoms offer UPF 50, while some of their lighter products offer UPF 25.
Finally, as sustainable a fabric as Merino is, as the end user, we are also encouraged to be sustainable in our care of the fabric. Because it's odor and sweat resistant, it'll stay cleaner for longer, which means that it doesn't have to be washed after each activity.
For testing, I put in around 25 hours of activity before I felt that I needed to wash them.
I was really impressed by the performance of both of these products.
When I mentioned to my wife that I was testing out Merino Wool base layers, her first response was, "OMG, wool? It's so itchy!"
But guess what? It's not.
Ibex's Merino Wool is the finest wool you can get. I found Ibex's clothes to be soft on my skin and never itchy or irritating (even against a relatively fresh tattoo). On their site, Ibex shares that their fabric is ideal for people with Eczema or who have found cotton or other performance fabrics irritating. I have other Merino Wool products and I swear that Ibex outperforms them on comfort.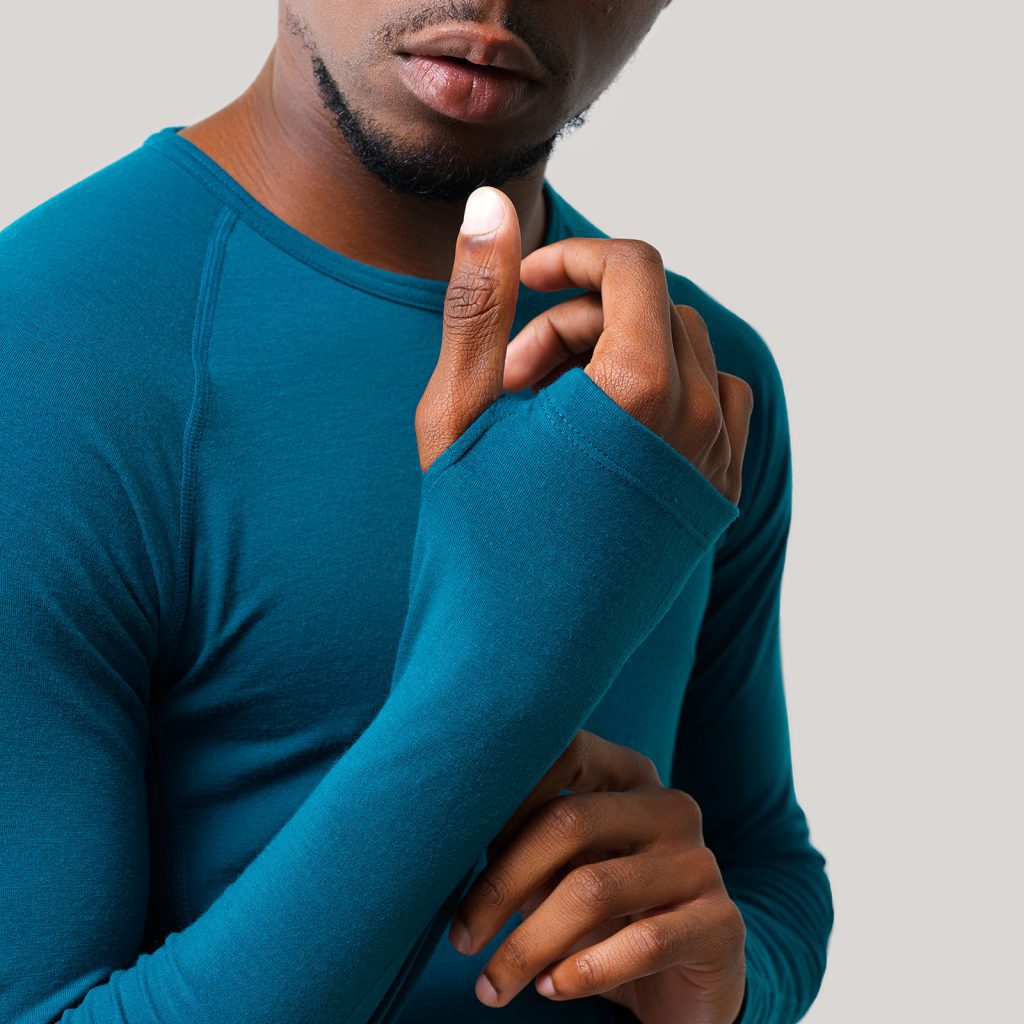 The Woolie Tech Crew and Bottoms are 81% Merino and made with Ibex's "Pro-Tech" fabric.
On the Woolie Tech Crew fit comfortably. When I paired it with a running vest, I found that the neck was structured so that I didn't have any rubbing from my running vest. Additionally, it has optional thumbholes, which is a feature I love. When I was out running, I got to a point where my gloves were too much, but I still needed something to keep my hands moderately warm.
The crew laid close to my skin, but didn't feel tight. I was able to pull up the sleeve easily to adjust settings on my sports watch.
The Woolie Tech Bottoms were great as well. I took them out on a wintery run as well; pairing them with a pair of running shorts over them. My legs were comfy and cozy throughout.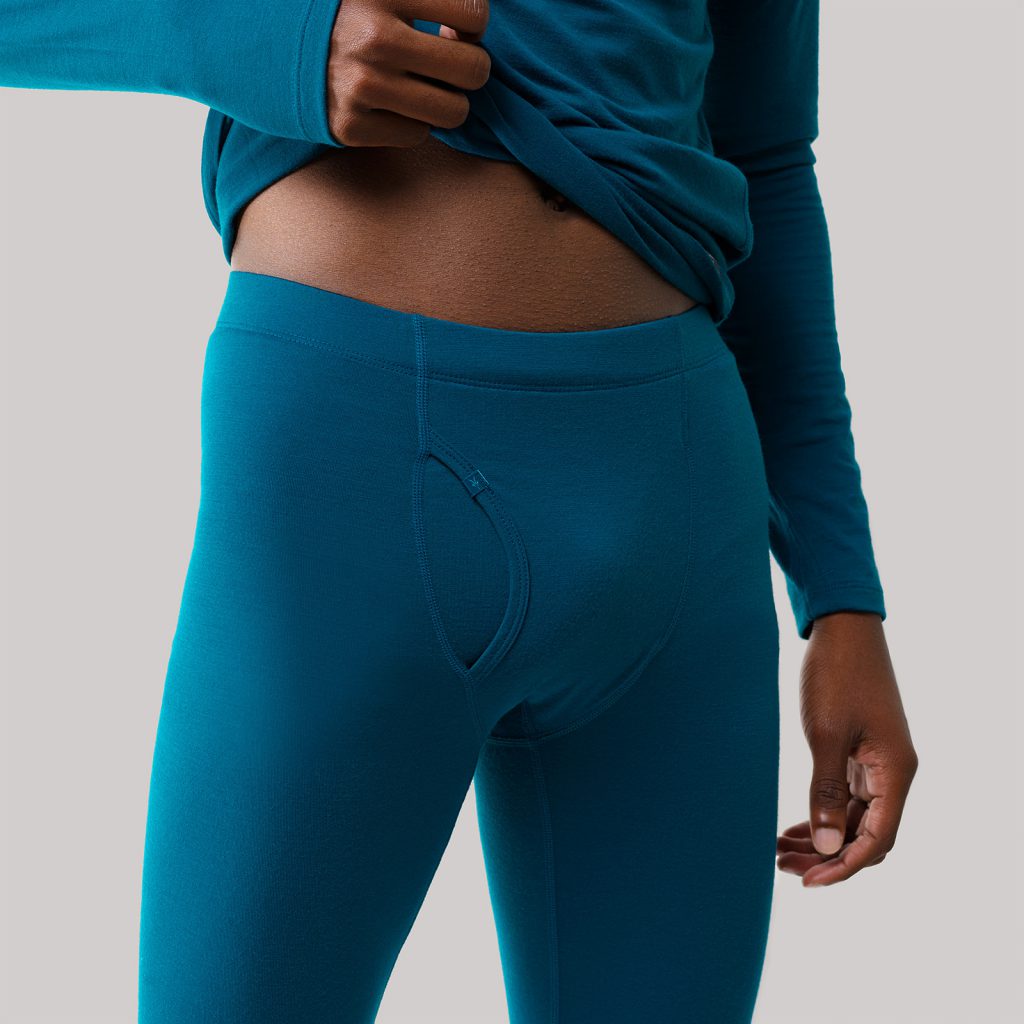 Now, the most ideal winter activity to test these products in is skiing (or snowboarding).
I paired these up with a mid-layer and a hardshell.
I was slightly concerned I would get overheated, but I was comfortable for the several hours I was out on the slopes. Even after I got back to the ski lodge and shedded layers, I found that the Ibex base layers were still mostly dry.
Summary
I've been a big believe in Merino Wool for a while, but it wasn't until trying Ibex's products that I was in love with the fabric. I keep finding myself looking for reasons to put them on.
Heading out for a run? Ibex is coming with me.
Going snowshoeing? Ibex is joining me.
Lounging around in the house? Ibex, hands down.
Both products tested were larges. I am 5'11" and 185 pounds. You can find these along with many other options at Ibex's website.