When I stopped at the Tasc Performance booth at Outdoor Retailer, I knew I had stumbled onto a pretty special and unique brand.
Tasc Performance clothes are made from a bamboo fiber blend, which is great for any type of activity due to its moisture-wicking, anti-odor, and wrinkle-resistant properties.
At Outdoor Retailer, it was immediately noticeable how lightweight and comfortable their clothing was. The bamboo fiber blend made it extremely soft and I knew I had to try them out on the trail.
Field Testing
Tasc sent me a handful of products to review. In this post, we'll break down two products: the Carrolton Tee and the Recess Short.
The Recess Short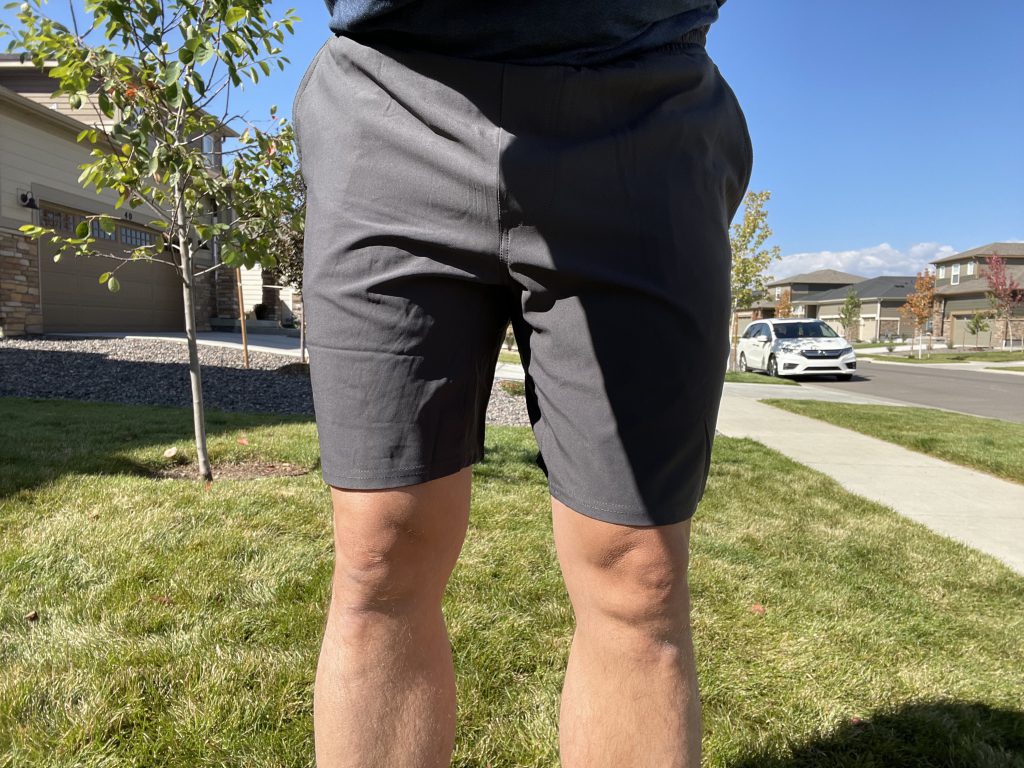 With the Tasc Performance Recess Short, the softness of the bamboo fiber blend was immediately apparent. It might TMI, but I have been have some chafing issues in the nether region. During the field test I took them out on a mountain hike and several runs and I never experienced any redness or soreness down there. I also through in a handful of home workouts and yoga sessions.
When comparing them to my other go-to running shorts, they also weighed in 2 grams lighter.
The shorts have several pockets for storage. I was able to easily hold a few gels and a flexible water bottle in the side pockets, and my keys in a zippered side pocket. On the bamboo liner, it has a cell phone pocket that easily held my iPhone 12 Pro.
The pockets kept things secure enough so that there wasn't too much bouncing, but ideally on longer runs, I would store a majority of those things in my running pack.
Not getting chafed by itself made these shorts a winner. But I've also just lounged around the house in them. The liner isn't too tight or constrictive. It kept everything in it's place while giving me room to stretch out.
I also found that they are suitable to nearly every workout activity I could think of. While doing jump squats or downward-facing dog, I never felt that the shorts were slipping in a way that would expose my butt crack. But I also didn't find myself constantly adjusting the liner.
The Carrolton Tee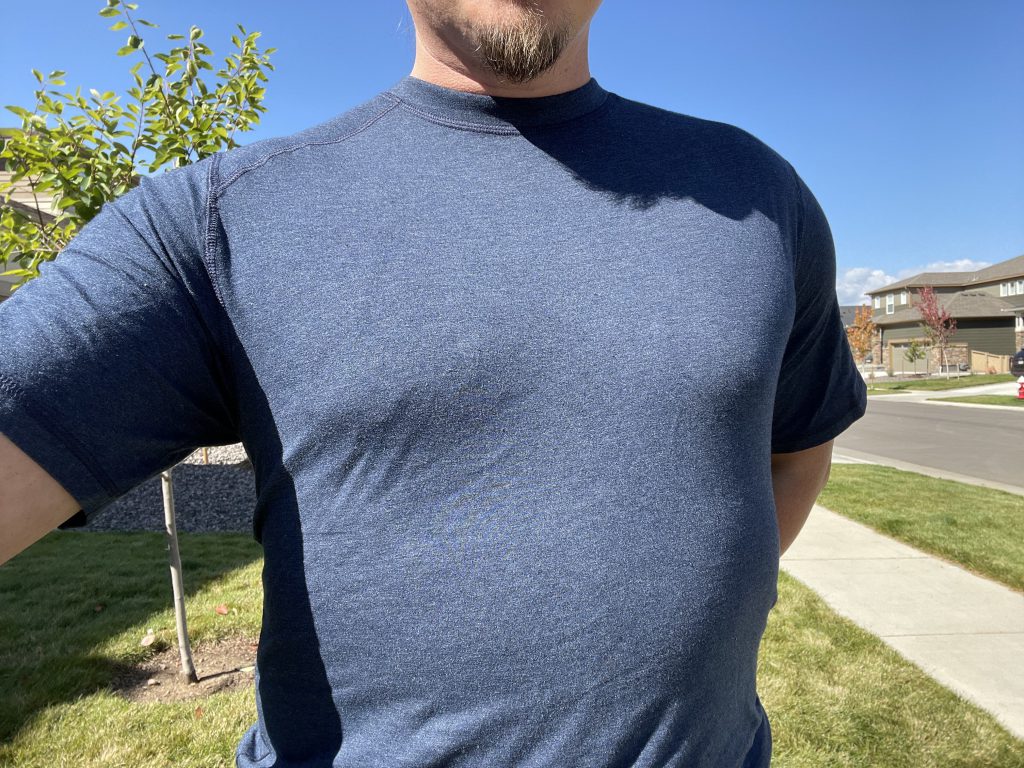 To say that the Tasc Performance Carrolton Tee is as smooth and as soft as butter may sound like an exaggeration, but it's not. I wish all my shirts were this soft.
While on my mountain hike, I had my go-to running back slung over it, and what I noticed was that I really liked the collar.
The collar sits a bit higher than my other running shirts. And what's great about it is that I didn't experience the normal chaffing I would get around my neck from my running pack. It's the little things that make a difference.
The bamboo fiber also lays a bit different than a normal running shirt. It is heavier and because of that, I didn't experience the typical riding-up I normally would have during yoga or HITT workouts.
The Bottom Line
Truth be told: I'm a big fan of Tasc Performance.
Not only were they really comfortable during my activities, but I put them through the ringer to test out the other bamboo proprieties: moisture-wicking and anti-odor.
I spent around 15 hours of heavy activity in them and they passed the smell test. I mean, it was a little funky towards the end, but it didn't have the normal funk of my workout and running clothes.
If you're looking to upgrade your running apparel or needing something that you just want to be comfortable in, look no further than Tasc Performance.