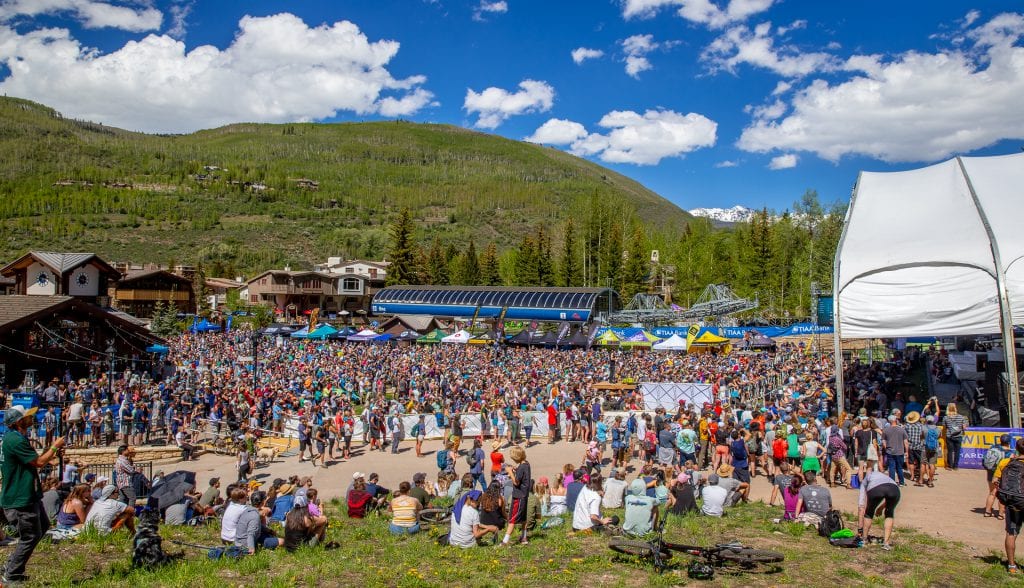 This past weekend, Huck Adventures was in Vail, Colo. for the GoPro Mountain Games for the 2019 Bouldering World Cup put on by the International Federation of Sport Climbing.
The main event was at Vail's Mountain Plaza where a 30-foot bouldering wall was constructed, challenging climbers to defy the laws of gravity as they reached, stretched, and leapt towards their next target.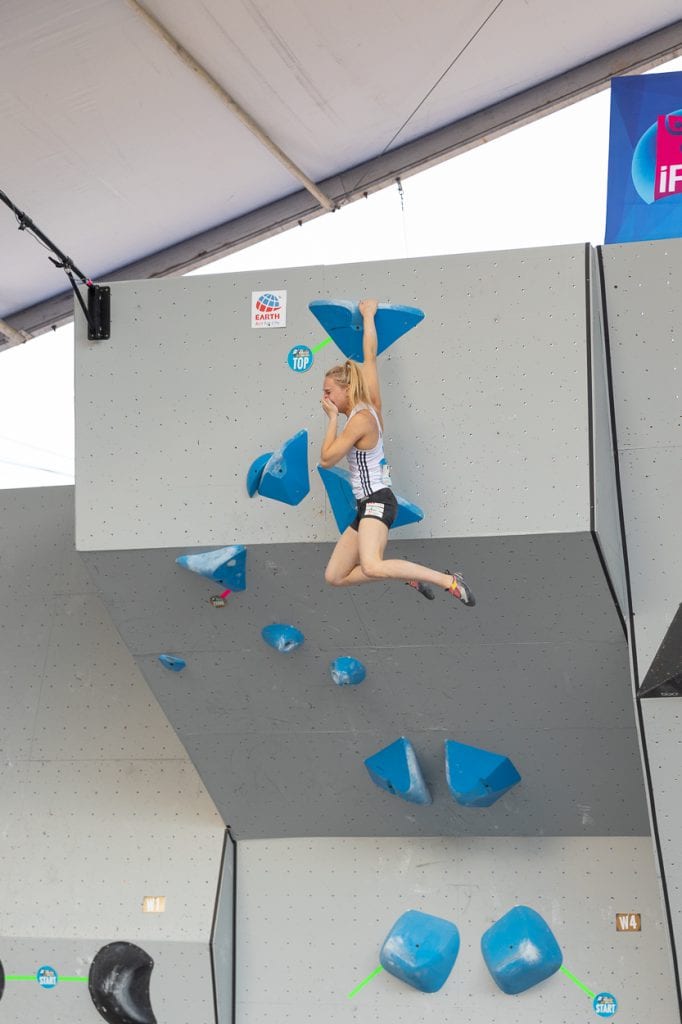 Slovenia's Janja Garngret was the standout in the women's competition, winning her sixth straight World Cup and setting a new circuit record. Each series of climbs had escalating challenges that caused other climbers to fall, including the final stage: a 45-degree plane that inverted climbers over the stage before reaching the final crest. 
It's worth noting that the only American to place in the top 10 of the women's competition was Natalie Grossman from Boulder, Colo. Keep an eye out for our upcoming interview with her.
Going into the men's competition, Adam Ondra (CZE) and Tomoa Narasaki (JPN) were neck-in-neck in the rankings. During his attempt of the technical slab climb, Ondra's ranking slipped to fifth place. Narasaki continued to lead with another climber from Japan, Yoshiyuki Ogata, quickly closing rank.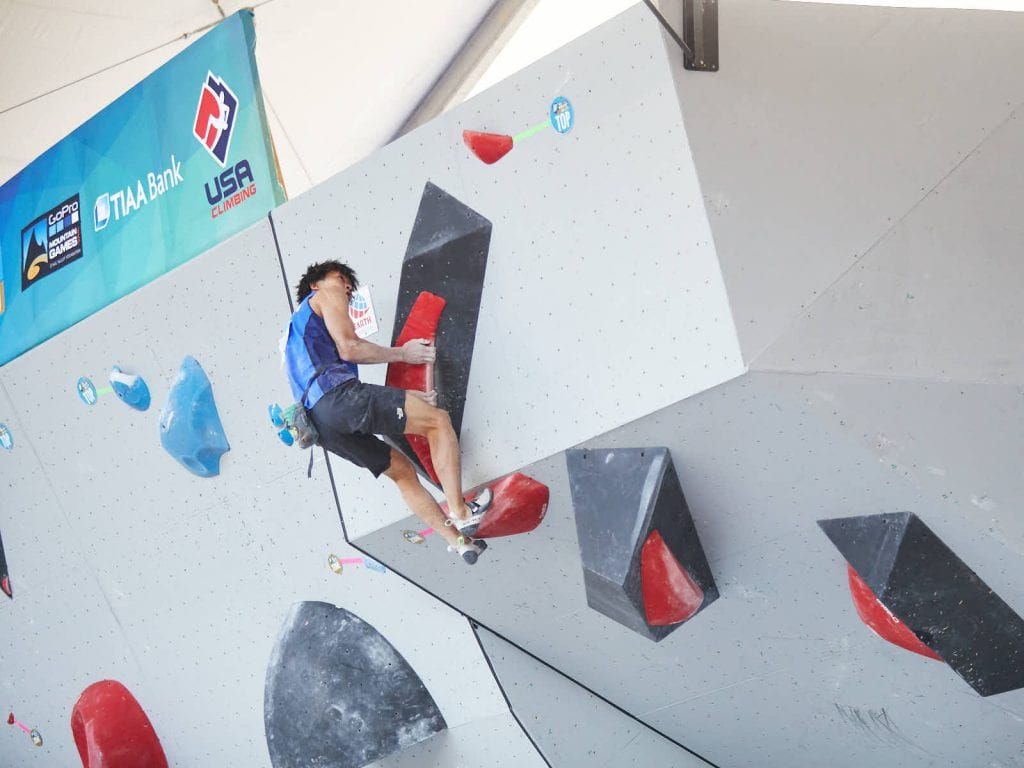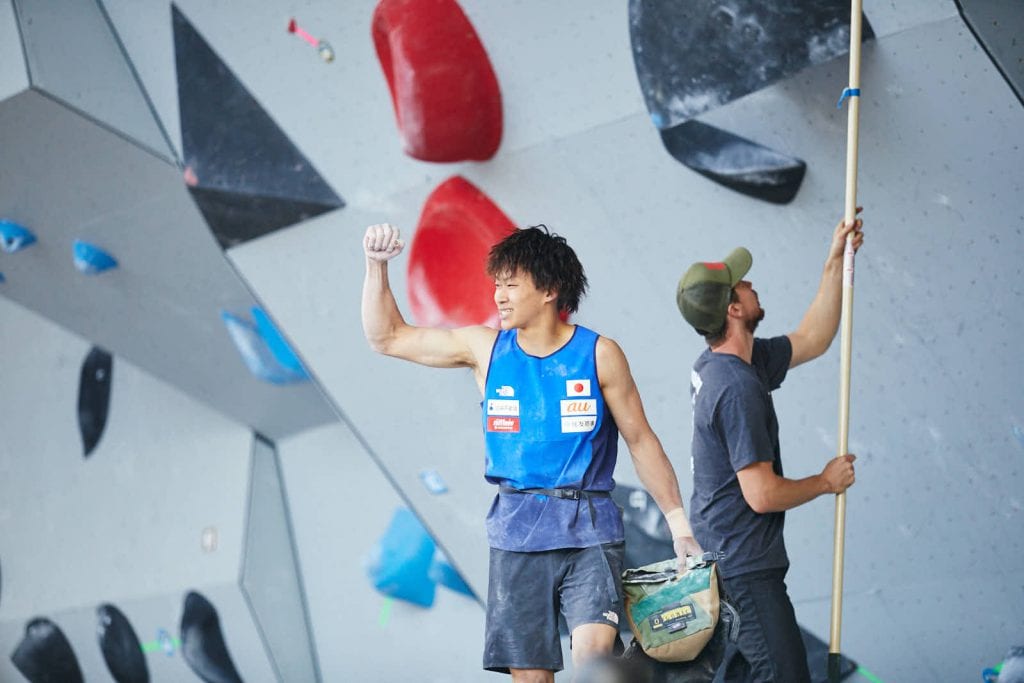 The first four climbers to secure the zone on the final wall were stopped by the next hold. Ogata was able to overcome the obstacle, earning his first IFSC World Cup gold medal. Narasaki fell four times trying to transition from the 45-degree inverted angle to the final panel. Narasaki finished second, clinching the season World Cup title.