Note: Lems is redesigning the Women's Trailhead, and the new version will be released soon. You can get the version reviewed in this blog post on clearance now at lems.com.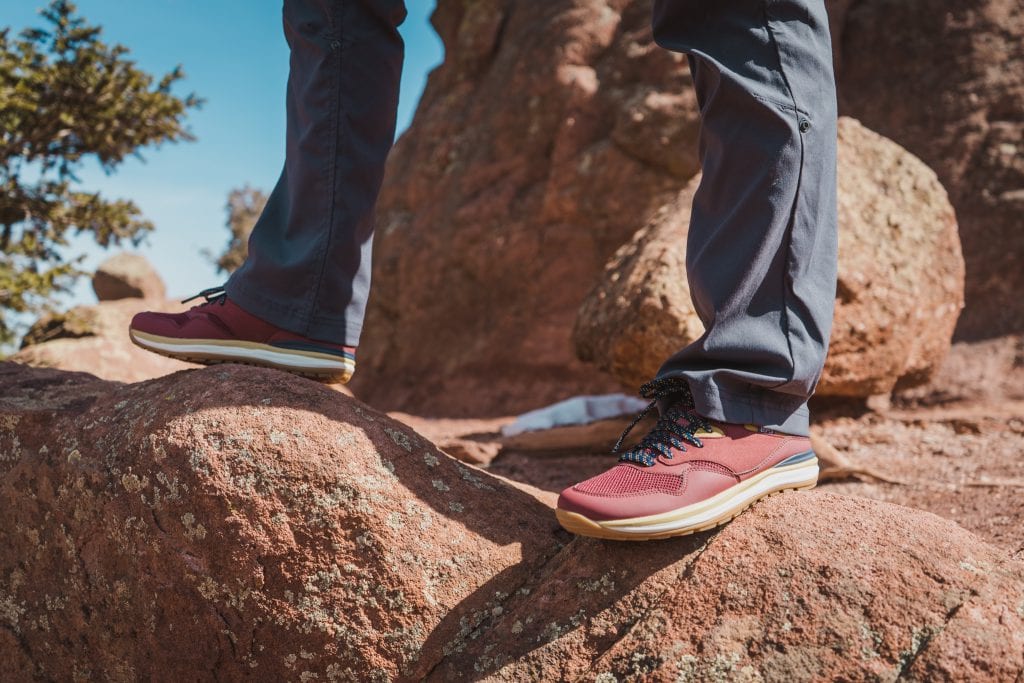 My family and I recently loaded up our camper van and headed to Mesa Verde National Park and Chaco Culture National Historical Park for some hiking and history and to Santa Fe for some urban exploring.
It seemed like the perfect opportunity to test out the Lems Women's Trailhead shoes that they had sent me to review. I wore them during the whole adventure, which included hiking on trails, sidewalks, and even a little bit of snow.
In the end, these shoes have earned their place as my go-to as a road trip and trail-to-town shoe. I do want to note that they feel narrower than some of the "wide toe box" trail runners on the market today (such as Altra Lone Peak or La Sportiva Wildcat). If you are a Lems fan, you'll find this shoe is narrower than their other lines. The shoes also have their limitations, which I'll touch on in just a bit.
Putting them to the Test
I did a lot of walking on our trip in many different settings. We hiked at a decent pace through the lower great houses of Chaco Canyon and on a five-mile Pueblo Alto trail. We also slowly meandered through all of the art galleries in Santa Fe.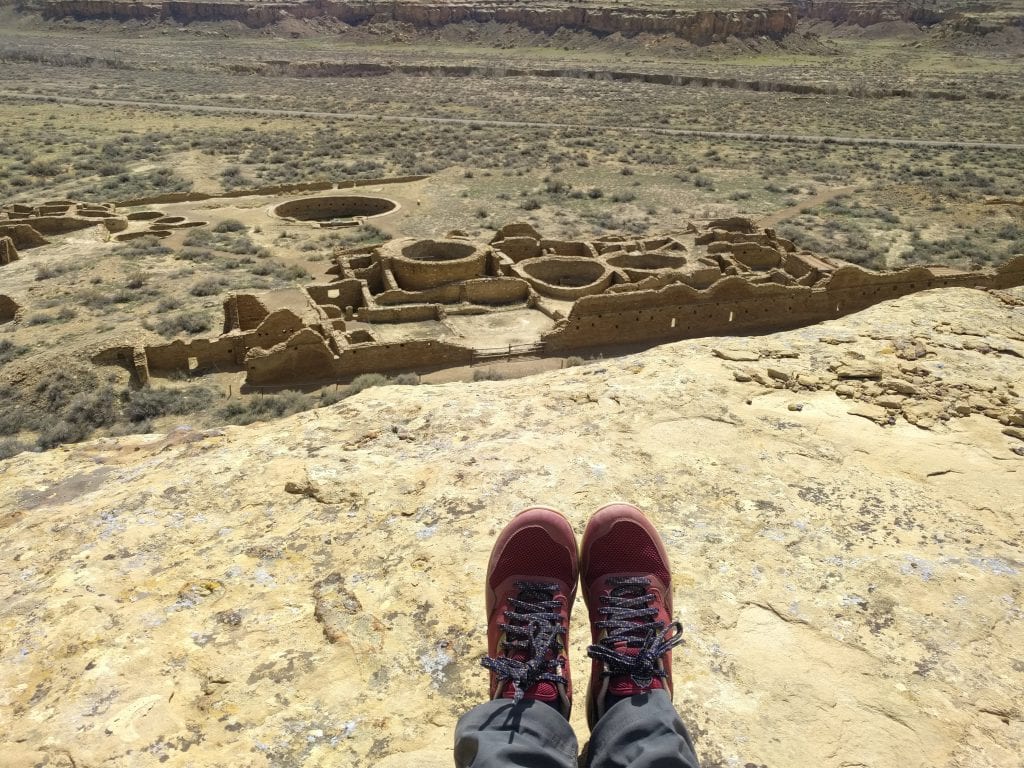 In my opinion, this shoe handled the slick, sand-covered sandstone in the narrow slot canyons as well as any of my other trail runners and hiking shoes. The toe box of the Lems Women's Trailhead felt a bit narrow and took a little getting used to. But, I found myself enjoying the shoe more and more with each passing day. I'm not sure if it stretched to accommodate my foot, or if I had just been in wide trail runners for so long that I was originally unused to being hugged by a more form-fitting shoe. Whatever the case, I was comfortable after walking all day on a variety of surfaces. I found that the shoe easily accommodated my orthotics if I chose to insert them (having Morton's Neuroma is a drag).
Great for on the Town
One major benefit of the Women's Trailhead is I didn't need a set of "nicer" shoes for exploring Santa Fe. On previous trips, I'd bring my trail runners and another set of shoes that are more appropriate for city use (and city outfits) so that my Boulder-ness wasn't TOO glaringly apparent. These Lems were cute enough to pair with nicer jeans and tops, and looked good walking through the galleries. The best part? My feet were so much happier after a day of art perusal in Lems than in my other city shoes! We hit Santa Fe at the end of our week of exploring, and the shoes still looked great. I wiped the trail dust off, and they were good as new.
We ended up doing a random side hike to Jemez Falls. The road was closed to vehicles due to snow, so we hiked in from the highway. It was another great opportunity to test out these shoes. This time, we took them on snow and cross country on our "short cut." I am pleased to report that my feet stayed dry, and I didn't slip too much on the snow. Climbing down some boulders to the waterfall was all in a day's work for these versatile shoes.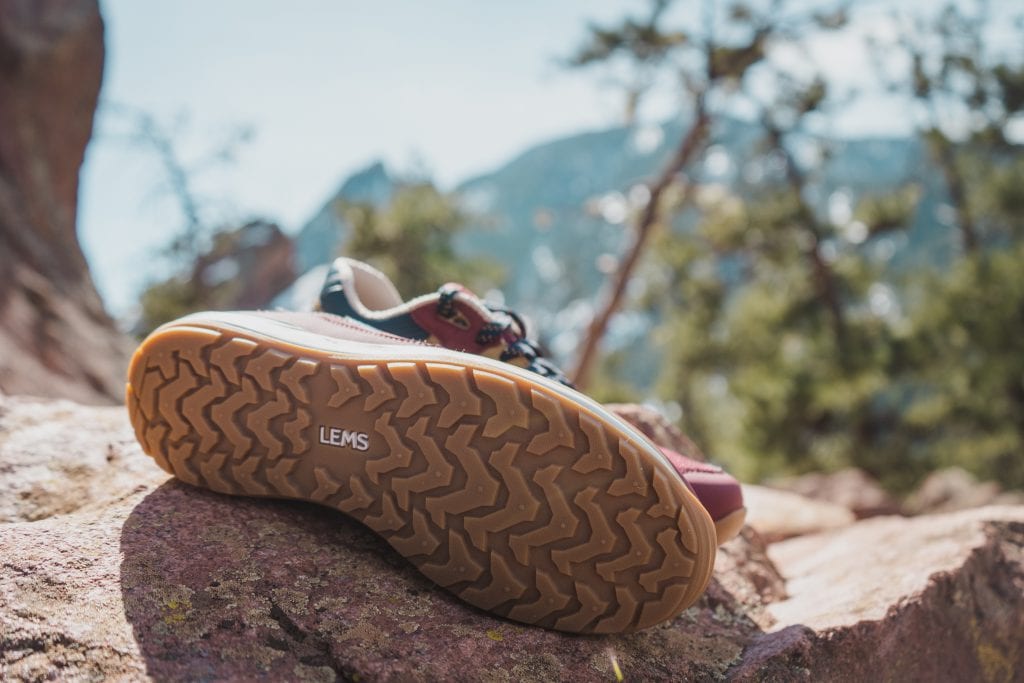 Conclusion
The biggest limitation was that were a little narrow for longer backpacking trips where my feet tend to swell. This would be a problem for me on any trip where I am backpacking over 10 miles per day for multiple days in a row. I need more room in the toe box for that sort of use. Also, they don't really work with a cocktail dress. I may still need to pack an extra set of shoes for that if I ever have a more fancy occasion. For everything in between, I have my Lems Women's Trailhead.