The Importance of High-Quality Snowboarding Boots
Snowboarding requires the right gear to achieve a perfect ride. From boards to bindings, my equipment can make or break my experience on the mountain. One of the most crucial components of my snowboarding setup is my boots. A great pair of boots can help me feel comfortable, stable, and supported throughout the day.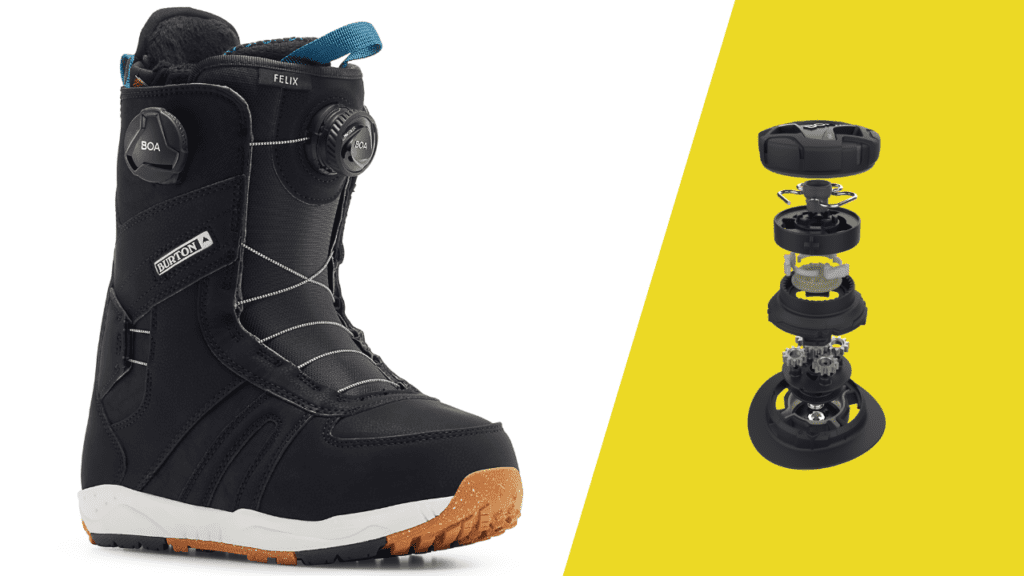 The Burton Felix BOA® Women's Snowboard boots are a high-quality option for female snowboarders like me, looking for top-of-the-line warmth, comfort, and micro-adjustability. The benefit of the BOA® Fit System is that it delivers micro-adjustable, precision fit engineered to perform in the toughest conditions.
The BOA® Fit System H4 platform attached to these snowboarding boots makes it easy to get a snug, secure fit that won't loosen over time, ensuring maximum control on the mountain. The boots feature a Dual-Zone BOA® Fit System with Coiler™ technology, which allows me to independently adjust the upper and lower zones of the boot for a custom fit.
The BOA® Fit System is guaranteed for the lifetime of the product on which it is integrated, giving me peace of mind when investing in a boot with BOA tech.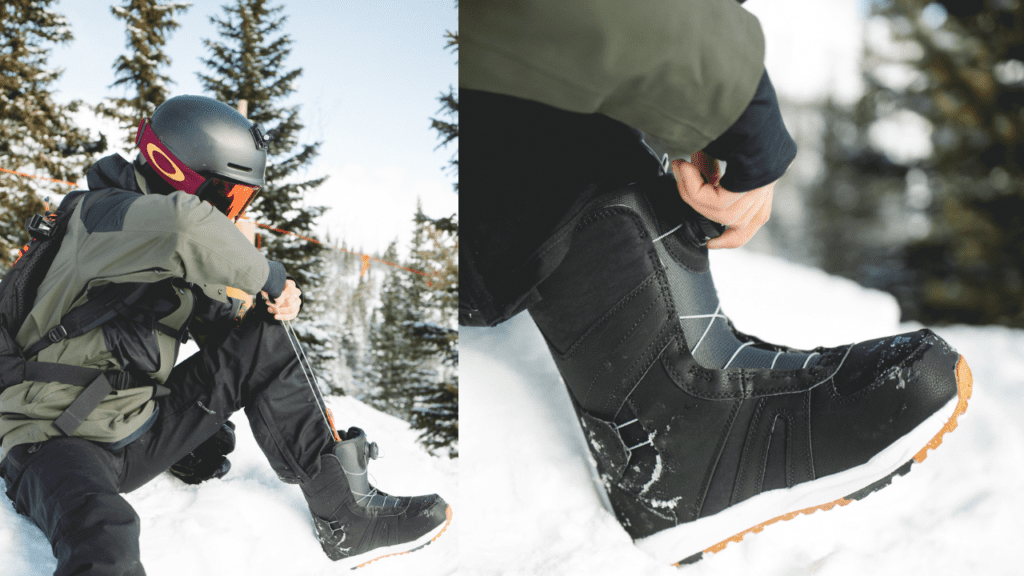 Features: Customizable Fit and Total Comfort Construction
One of the standout features of the Burton Felix BOA® Women's Snowboard Boots is their total comfort construction. This design immediately creates an instantly broken-in feel, eliminating the need for a break-in period. The snow-proof internal gusset completely seals the lower zone of the boot, keeping my feet warm and dry in any conditions.
The Imprint 3 heat-moldable liner has a hook-and-loop closure system, an inner lace lock for a snug fit, and a lightweight power panel for added response. The liner also features DRYRIDE Heat Cycle lining, which captures, radiates, and reflects body heat inward to keep my feet warm while wicking away heat-robbing moisture. With these features, the Burton Felix BOA® Women's Snowboard Boots will keep my feet comfortable and dry all day.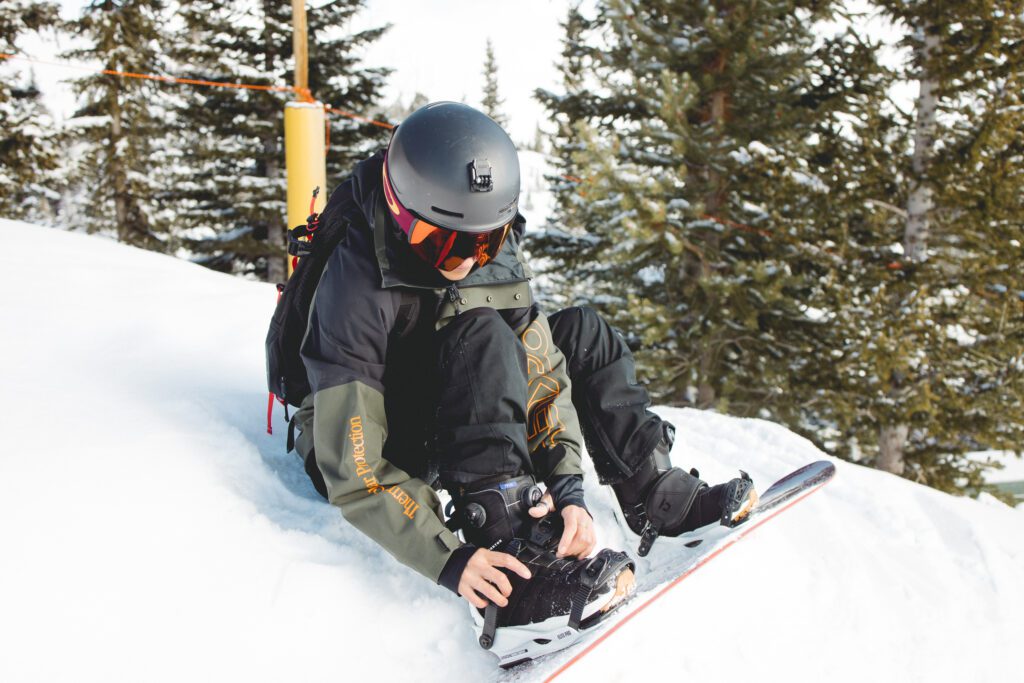 Performance: Stiff Flex and Responsive Feel for All-Around Riding
In terms of performance, the Burton Felix BOA® Women's Snowboard Boots offer a stiff flex for a playful, responsive feel. The boots feature a durable polyurethane backstay and a 1:1 medium-flex PowerUp tongue that creates a snug fit between the boot and tongue, eliminating the need to readjust while I ride. The Focus cuff boosts heel hold by hugging the ankle, riding slightly higher for increased response. In contrast, the Plush cuff 1.0 tightly hugs my calf with medial and lateral neoprene stretch zones and a super soft fur lining for additional warmth and comfort.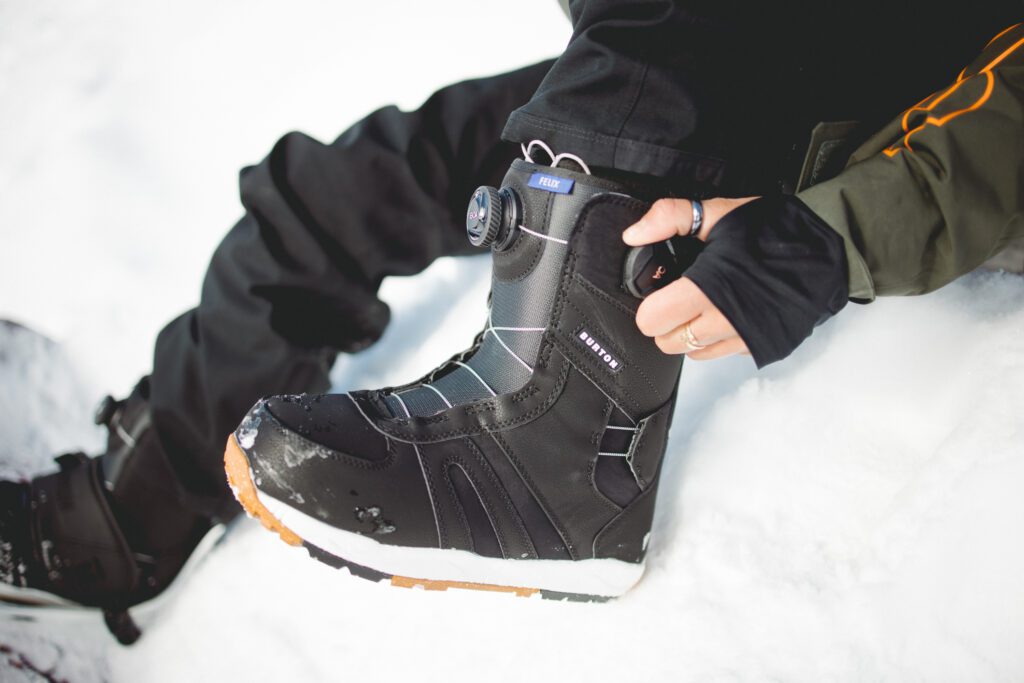 Cushioning: Maximum Comfort and Control on Rough Terrain
The Burton Felix BOA® Women's Snowboard Boots also feature cushioning technologies to improve comfort and control. The boots use Women's-specific True Fit, designed for a lower volume and more accurate fit for a woman's foot resulting in better board feel and control. The ReBounce technology brings cushioning closer to my foot by placing it within the boot's shell for an added layer of impact protection sitting directly beneath my foot. The Sleeping Bag's reflective foil underfoot reflects heat to my foot, improving warmth and comfort in cold conditions.
Outsole: Vibram® Traction Lug and EST® Optimized Midsole for Better Grip and Board Feel
The outsole of the Burton Felix BOA® Women's Snowboard Boots is equally impressive. The EST® optimized midsole lowers my center of gravity and improves board feels without sacrificing comfort. The Vibram® Traction Lug outsole with EcoStep™ rubber provides increased surface area for more contact points that grip the ground in a lightweight package with 30% recycled rubber content.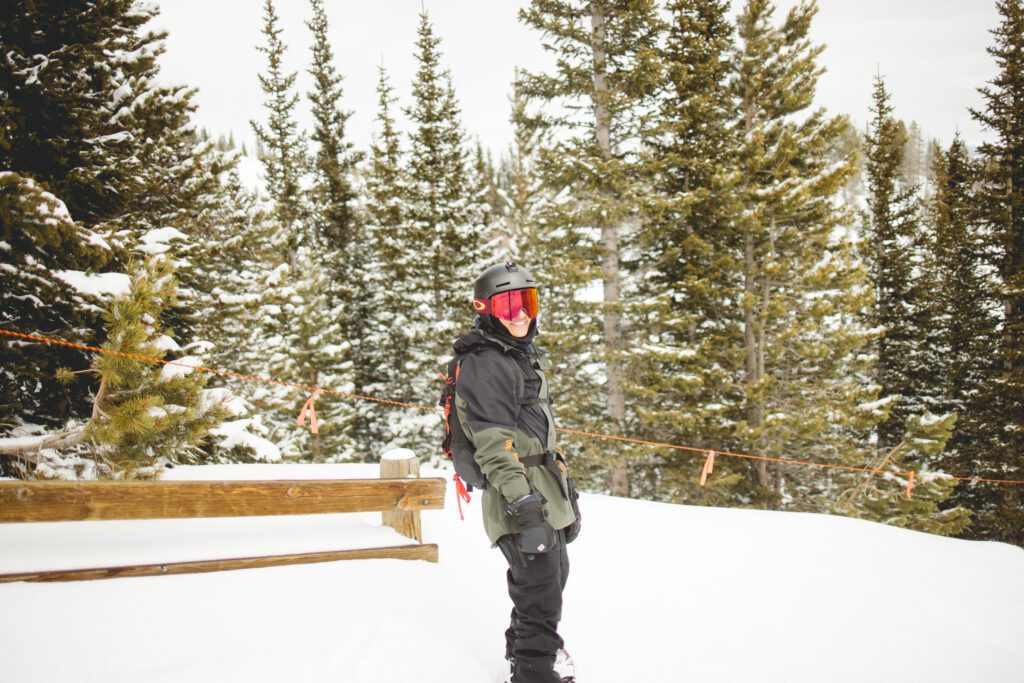 Elevate Your Snowboarding Experience with Burton Felix BOA® Women's Snowboard Boots
As a female snowboarder who needs boots strong enough to match my skill level and traverse any terrain, the Burton Felix BOA® Women's Snowboard Boots are the ideal choice. The boots have adjustable micro-fit and remarkable warmth, allowing me to tailor the fit for maximum control. Furthermore, their stiff flex and reactive construction are apt for navigating tight turns and tackling jumps.
Thanks to their cushioning and sole structure, these boots are also equipped to keep me comfortable and stable on uneven surfaces. In conclusion, the Burton Felix BOA® Women's Snowboard Boots will benefit any female snowboarder looking to maximize their time on the mountain. The advanced features and design will keep me performing my best in all weather conditions.