At Outdoor Retailer Snow Show 2019, brands from across the world congregated to launch their latest products. Our team spent a week in Denver walking the show and talking to some of these amazing brands. Here's some of our favorites.
Bern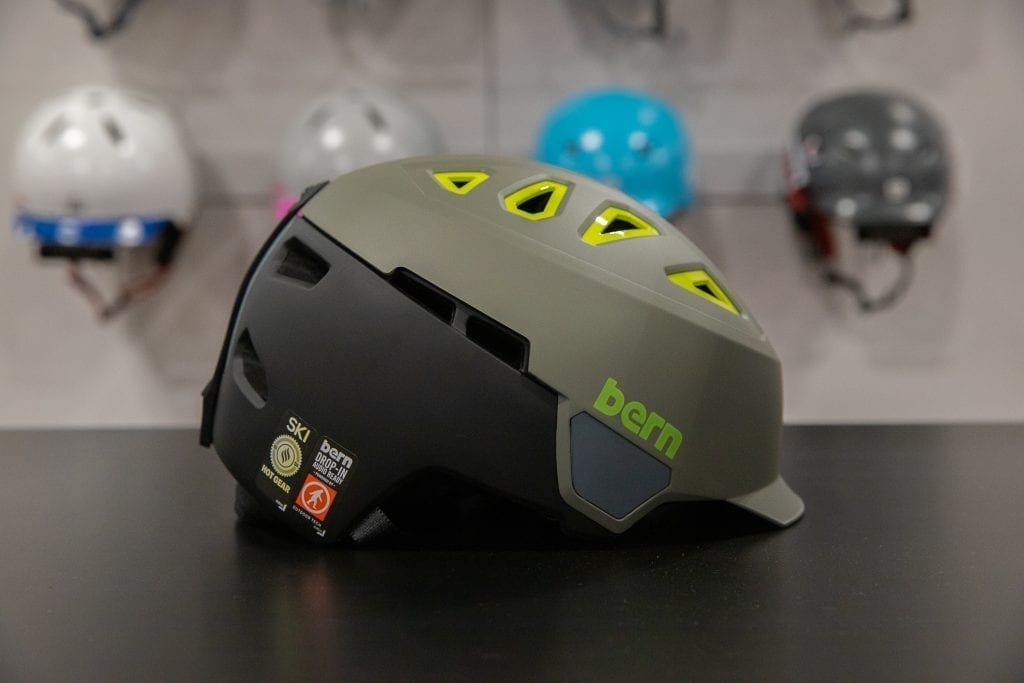 Bern Helmets specializes in protection for snow, bikes, and water sports.

One of our favorite helmets in their lineup is their Watts EPS. It's dual-certified and is great for skiing in the winter, but come summer, you can easily pull the winter liner out and replace it with a lighter summer one for biking. The Watts has Bern's classic brim style and can come with a plush new winter knit that features a BOA 360 degree fit system and integrated audio compatibility.

What we were most excited to see was their products featuring MIPS (Multi-Directional Impact Protection System) technology that's designed to protect against brain injury caused by rotational impacts. In these helmets, the shell and the liner are separated by a low friction layer, so that when it's subjected to an angled impact, the low friction layer allows the helmet to slide relative to the head. Bern has expanded the MIPS technology to their Heist lineup for 2019, making it their most protective helmet for winter sports.

Bern is continuing to utilize MIPS as a partner, expanding the technology across more and more helmets; making sure that they are offering the most protective, lightweight helmets to outdoor enthusiasts.

You can find Bern helmets at outdoor retailers across the U.S. or on their website https://www.bernhelmets.com.
RMU (Rocky Mountain Underground) Outdoors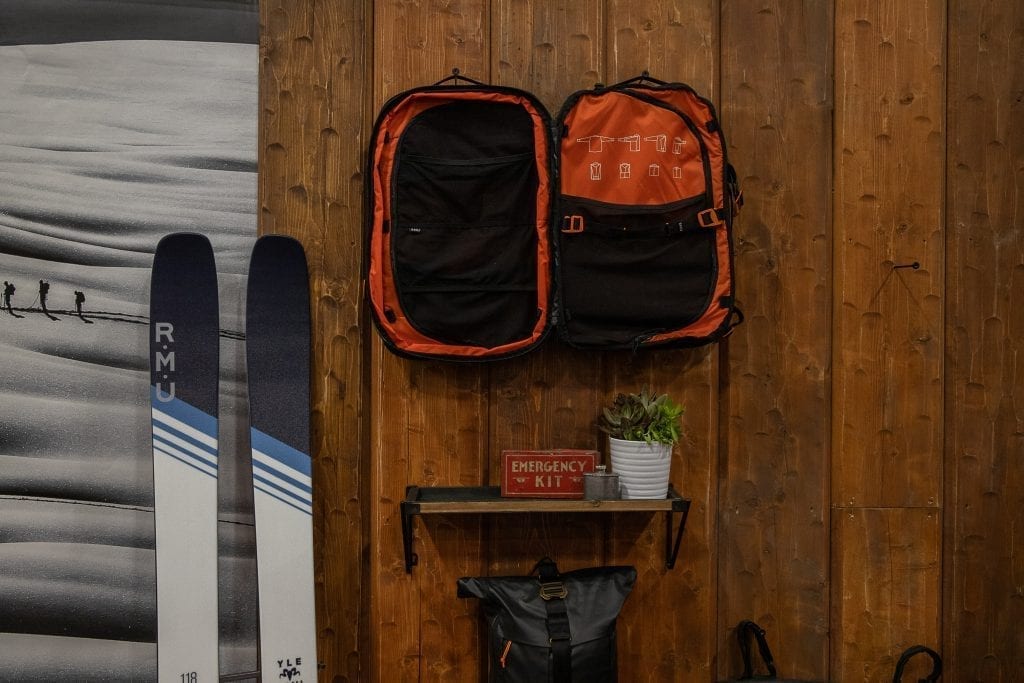 RMU has been around for 11 years; building everything for technical outdoor adventures. They've been building skis for a majority of that time, but four years ago they ventured into the backpack category.

New in 2019 is their Core Pack 15, which is specific to the Mountain Bike category. It's made with a rugged, water-resistant material, and features a 15-liter capacity, ventilated back panel, and a helmet sling.

One of the coolest features this pack has is an integrated removable hip belt that can be used as a stand-alone unit for shorter rides. You can easily fit everything you need in this belt: multi-tools, tire levels, and car keys. There's also a catch to hold a water bottle if your bike doesn't have a bottle cage. On the back of the belt there's plenty of room for a pump, a tube, and even a cellphone.

It has a lot of organizational slots and pockets to hold your gear and tools—including an insulated spot for beer. It even features a reinforced outer panel to carry your bike and a RMU strap to carry skis during cross-season times.

Sven Can See Anti-Fog Gel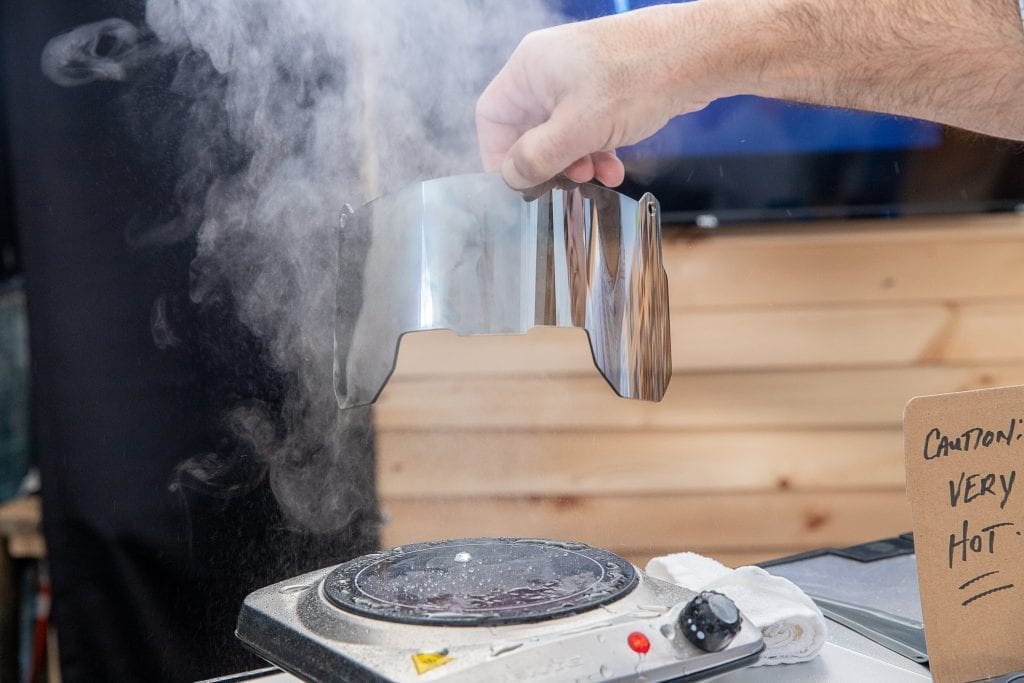 One of the biggest challenges we've experienced on the slopes is our goggles fogging up. That's why we were thrilled to run into Sven Can See.

They have a biodegradable anti-fog gel for various types of lens wear: goggles, glasses, or anything with anti-fog or anti-reflective lenses. It has no odor and is made without the typical alcohol or ammonia ingredients.

Its application is easy: spray it on both sides and use the micro-cloth that's included with the spray. It cleans your glasses while applying a clear layer of anti-fog product. The application lasts one day, so if you're spending multiple days on the slopes, you'll need to reapply each morning.

Sven Can See can be found on their website, https://www.svencansee.com, and at some retail locations.

HydraCell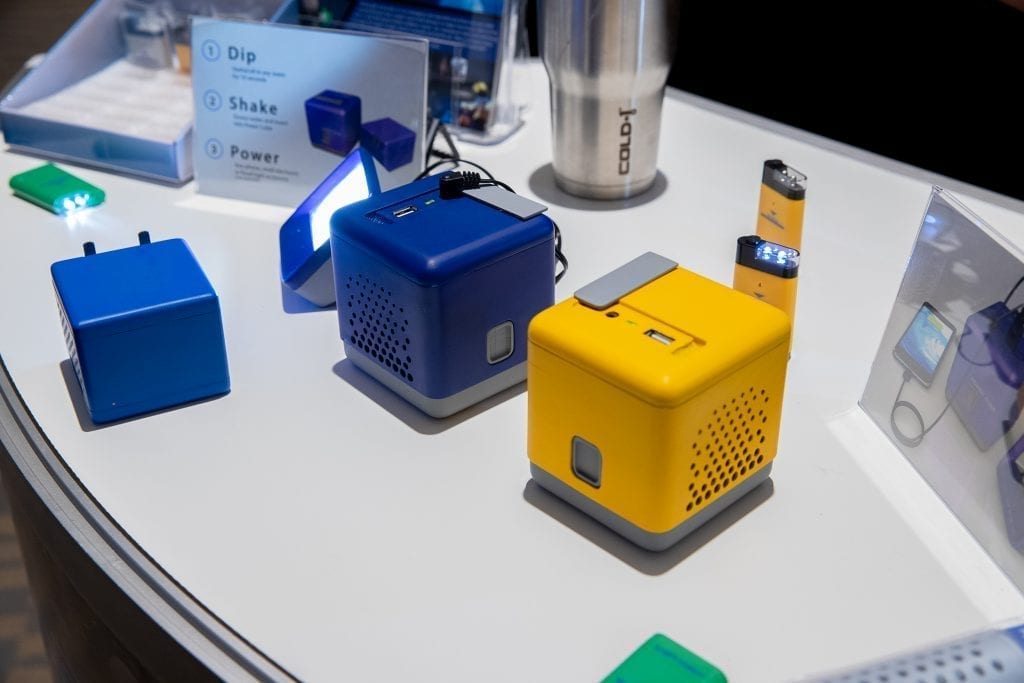 HydraCell is a fuel cell technology that's powered by liquid. Their fuel cells have an up-to 25-year shelf life and are perfect for emergency situations. When you want to use it, you remove it from its plastic, dip it in any liquid you want: water, beer, juice—even urine—for about 10 seconds, and it will initiate a chemical reaction between magnesium and oxygen, powering the battery.

Each fuel cell can provide up to 300 total hours of light and will not degrade like normal batteries. If you turn off the light, the chemical reaction will stop. Once it's dried out and dipped in liquid again, you'll be able to use it again.

At the Snow Show, HydraCell showed us the power cube, a cube battery that can charge up to six full phones and run a flood light. They also showed us the PR750, which is a hybrid model featuring a lithium battery that is constantly being charged by their cells. If the cells run out on this model, it comes with a little solar panel that can be plugged in as a backup.
Right now, Hydracell is going through a rebrand. Some of their products can still be found at https://www.hydralightfuelcell.com.