If you're on the hunt for an easy-to-carry and use backpack cooler with great ice retention, look no further than the The ICEMULE BOSS. The BOSS Cooler will keep your food and drinks ice-cold throughout the day and night, whether you are camping or driving cross-country.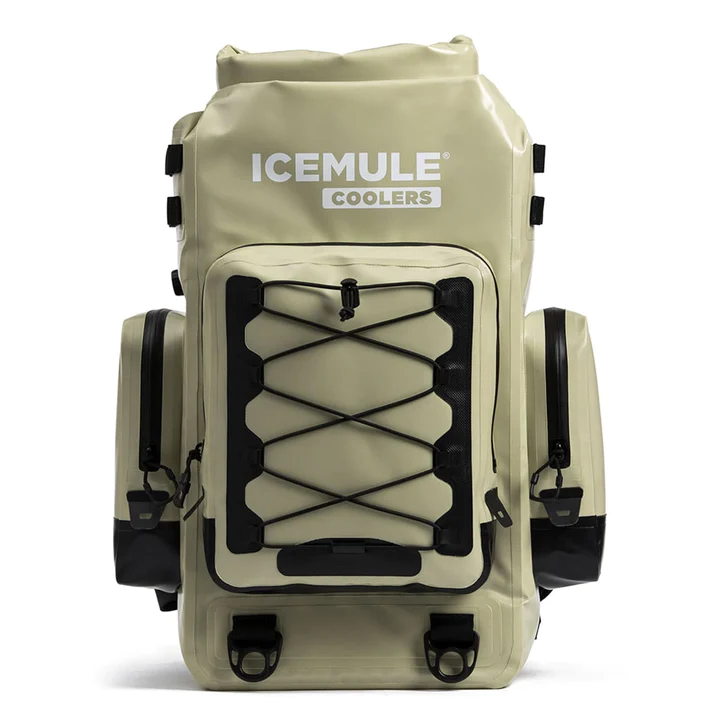 The ICEMULE BOSS weighs in at 7.5 pounds before packing it with ice and goodies.
The BOSS is made of a waterproof technical fabric with welded seams and 3-centimeter thick insulation foam to keep its content cool.
The top-loading pocket unfolds, making it easy to pack or unpack. It is a roll-top bag with a set of buckles to make sure the top is secure.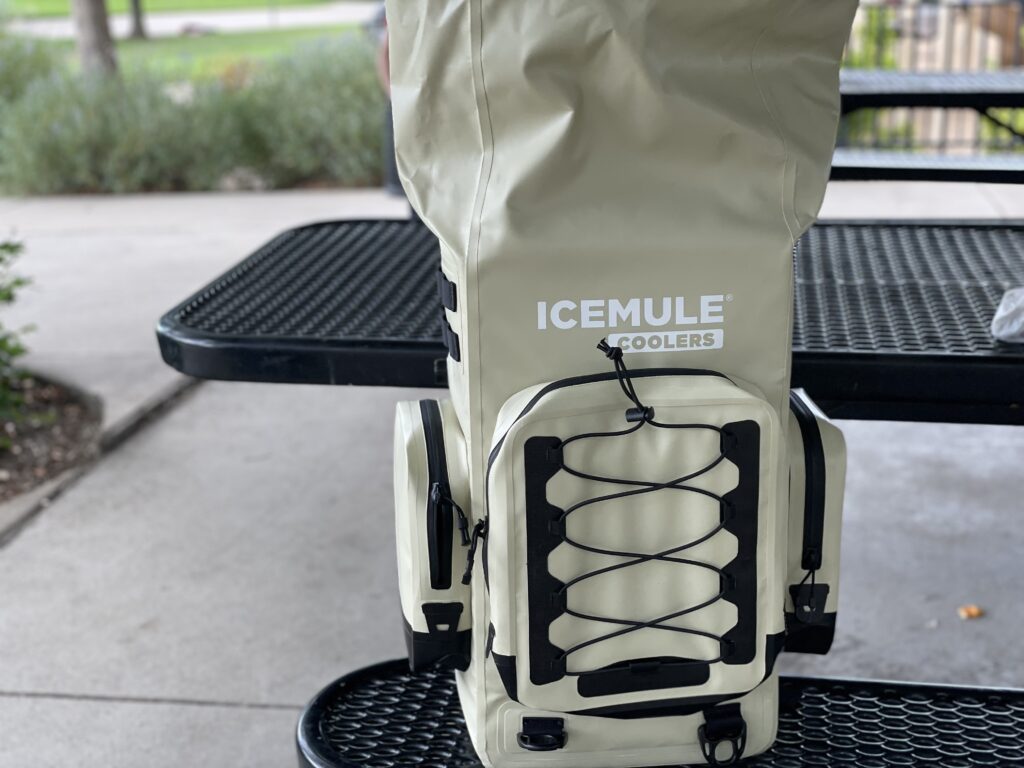 There are two insulated and waterproof cargo pockets on the side. These are great stash pockets for an iPhone, wallet and keys, but they are also large enough to hold extra snacks.
On the front is a large zippered pocket. This one could be used for additional snacks or to stash a Bluetooth speaker.
When testing I found these zippers to be extremely tough to use. This was in part because of the waterproof seal these zippers formed when closed. But ICEMULE had a solve for this included with the BOSS: lubricant.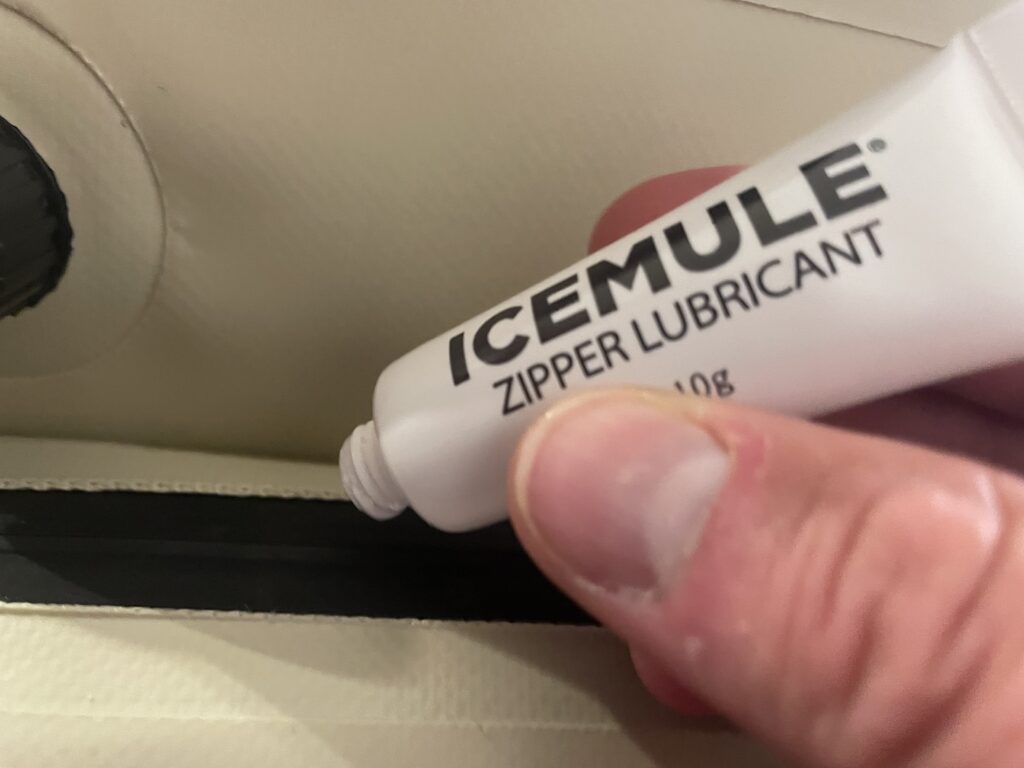 It was easy to apply: just gently apply a thin layer a lubricant over the zipper, rub with a paper towel, and open and close the zipper until it moves with ease.
The ICEMULE BOSS can keep ice frozen for over 3 days. While testing this product during the summer, I found that it held ice for 80-85 hours depending on the temperature outside.
The excellent ice retention is due to the 3-centimeter Polar Layer XT insulation. The foam is sealed inside the backpack's main fabric so that the contents are safe from outside air and heat. Additional insulation aid comes from the air valve on the side of the pack. It allows you to add air for additional insulation.
If you're taking this cooler out on the water, the air valve also provides buoyancy so that the coolers can float even when loaded up with heavy cans and ice.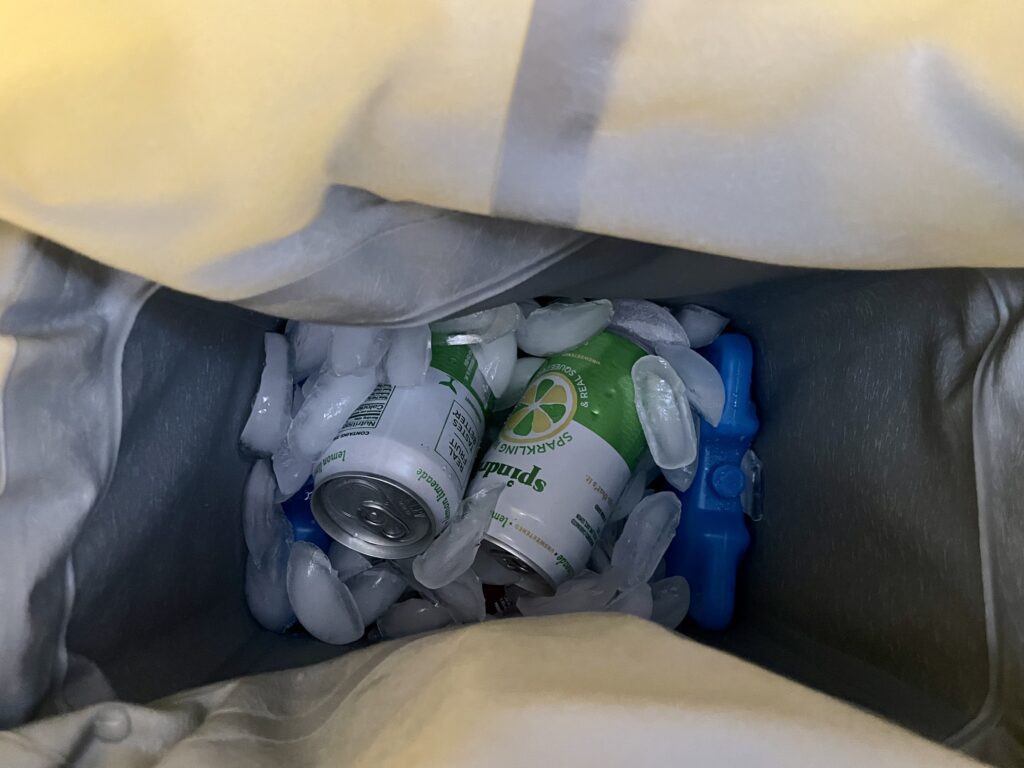 The ICEMULE BOSS is easier to carry than its competitors due to its high-end suspension system. It comes with double-padded shoulder straps that help distribute this product's weight evenly across your shoulders and back. Across the chest, there's an adjustable stabilizer strap and there's an adjustable hip belt with padded hip pads. This makes sure that the packs sits on top of your hips, so that your movement isn't hindered.
The product design for the BOSS is incredibly well thought out.
It was designed with Modular Lightweight Load-carry Equipment (MOLLE) in mind. This system is used by the military to attach survival gear to the outside of the pack. This allows you to quickly access a multi-tool, knife, or first aid kit.
The BOSS also has a ton of clip points for additional gear.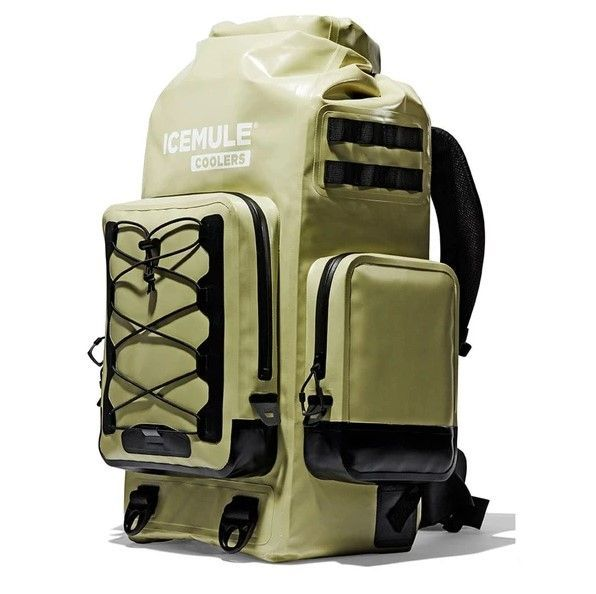 And have I mentioned this is 100% waterproof? For the test, I threw in a laptop computer, rolled the top down, and put it into my backyard ice bath. I held it down for 60 seconds and didn't see any air bubbles. Afterwards, my laptop was dry.
It's also worth noting that this product has a 3-year warranty.
Now, is this cooler worth the $350 price tag? Absolutely. I have used this on countless camping trips and day hikes. It has gone with me to the lake for paddle-boarding as well. The backpack functionality is extremely comfortable and it is so versatile.
You can buy the ICEMULE BOSS on their webiste.