When I first started wearing minimalist shoes, I worked at a pretty conservative company. It was business wear every day. I quickly found that, just as my feet didn't enjoy wearing traditional running shoes, neither did they enjoy wearing traditional business shoes.

That's when I discovered a small shoe company in the UK by the name Terraplana (shortly thereafter rebranded to Vivobarefoot). Even though it's been 9 years, my two original purchases from them, a brown loafer and their "Suede Gobi" mid-ankle boot, are in great condition.

Over the years, it's been amazing watching them grow in popularity as a company and expand their product offerings. I believe Vivobarefoot is the most stylish and functional minimalist shoe brand on the market.

This fall, I was lucky enough to receive a pair of their Primus Trail SG from Vivobarefoot to review. Over the past two months, I've put about 200 miles on them and in all kinds of conditions: dry, muddy, rainy, slushy, snowy, and icey.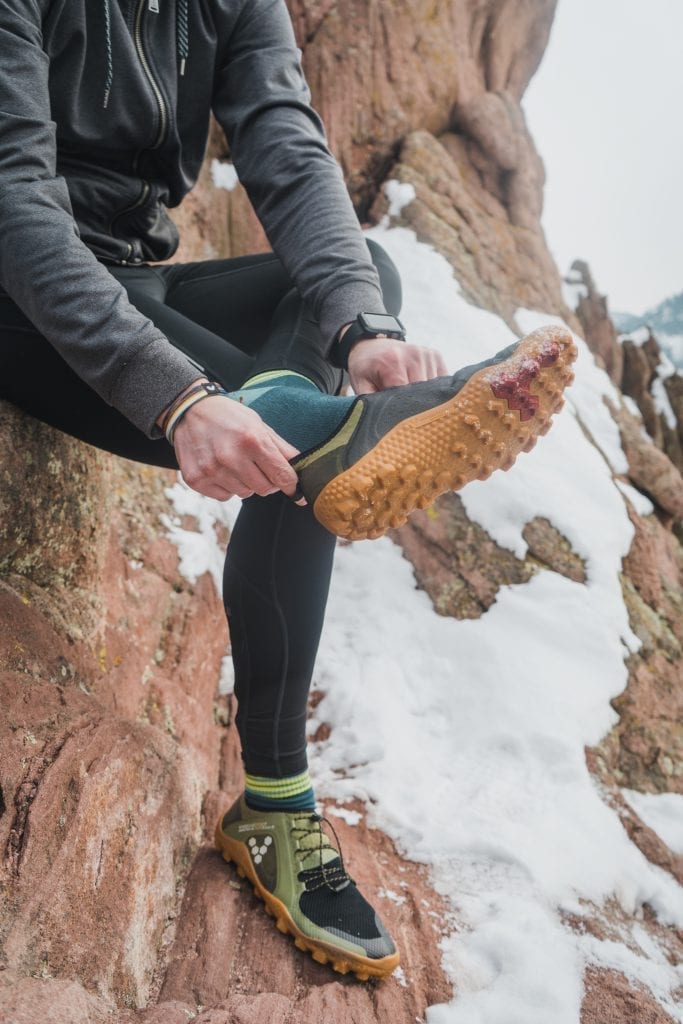 The lugs on the sticky rubber outsole are amazing. There's still a great sense of ground-feel, but there's the right amount of protection for your feet. Out of all the conditions I tested them in, the only time I had issues with grip and stability was on ice. If there was a thin layer of snow over the ice, the shoes performed great.

The other nice thing about the lugs is the way they are spaced: mud and snow doesn't get packed in. You might lose traction momentarily, but it'll quickly get knocked away as you pound down the trail.

If there was one theme I keep going back to while I run in these shoes, it is the idea of trust. When you're out in the elements, you need to trust in your own abilities but also in your gear. The overall design of the shoe has delivered a product that I can trust fully on the trails. While wearing them, my speed has increased, because time after time, they have my back (or rather my feet).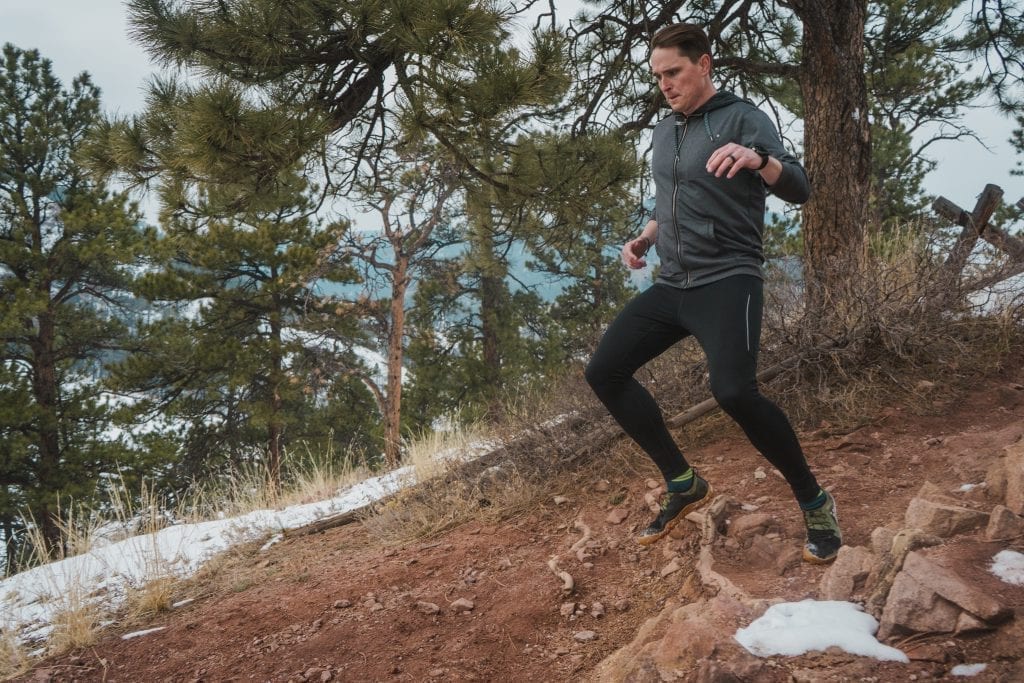 The Fit

The Primus SG runs true to size with a wide toe box. When you slip it on, the stretchy sock-like ankle collar feels snug and secure, but not constrictive. The shoe is very flexible. You can bend it in multiple directions, making it very agile on the trail. There's been occasions where I've turned my foot on a rock, but because of the flexibility, my foot flows through the movement, without injuring my ankle or foot.

The rubber around the midfoot creates a secure fit, and my foot didn't slip even when trudging through sticky mud.

The upper mesh is made of a synthetic multi-ply material that is extremely breathable. I mention this, because I've been wearing these shoes during the winter. The lowest temperature I've run in with them was 10ºF for around 10 miles. As long as I kept moving, my feet were happy, but you need to make sure you pair them with a good pair of socks (I highly suggest the Wigwam brand).

Durability

I have put over 200 miles on them, and there are no signs of wear. Keep in mind that by this point, traditional running shoes are near the end of their lifecycle (on average 250-350 miles depending on the brand), but because of the minimalist built, I should be able to put an additional 800 miles (or more) on them.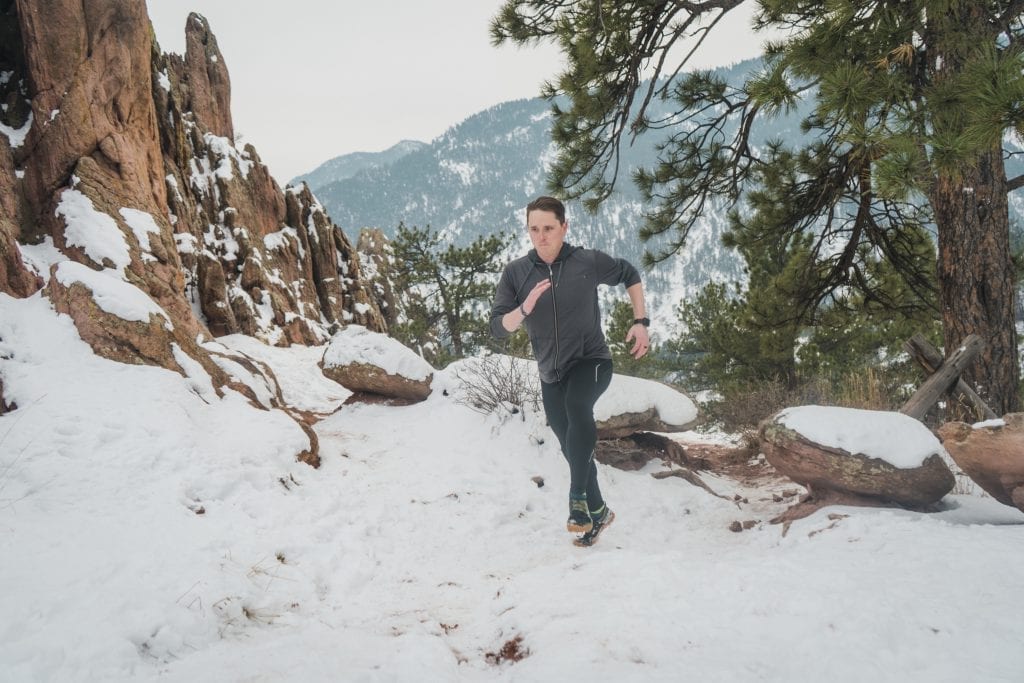 Conclusion

I'd highly recommend the Vivobarefoot Primus SG for any trail-runner interested in minimalist shoes. I'm excited to continue running in them, and I'm excited to see what's next for this particular product line.

I'd love to see Vivobarefoot continue to innovate in this space by providing a trail-runner shoe that can withstand winter conditions a little bit easier by having a more water-resistant upper and by including features like a gaiter attachment on the back of the shoe.

But even without those features, I'll be a big fan of Vivobarefoot.
You can find these shoes and learn more about Vivobarefoot at https://www.vivobarefoot.com.