The Huck team was at Outdoor Retailer in January for their Snow Show. We worked up quite an appetite walking about 10 miles each day, but luckily there were some amazing food brands sampling out their best offerings. Here are a few of our favorite adventure snacks from the show.

Peak Refuel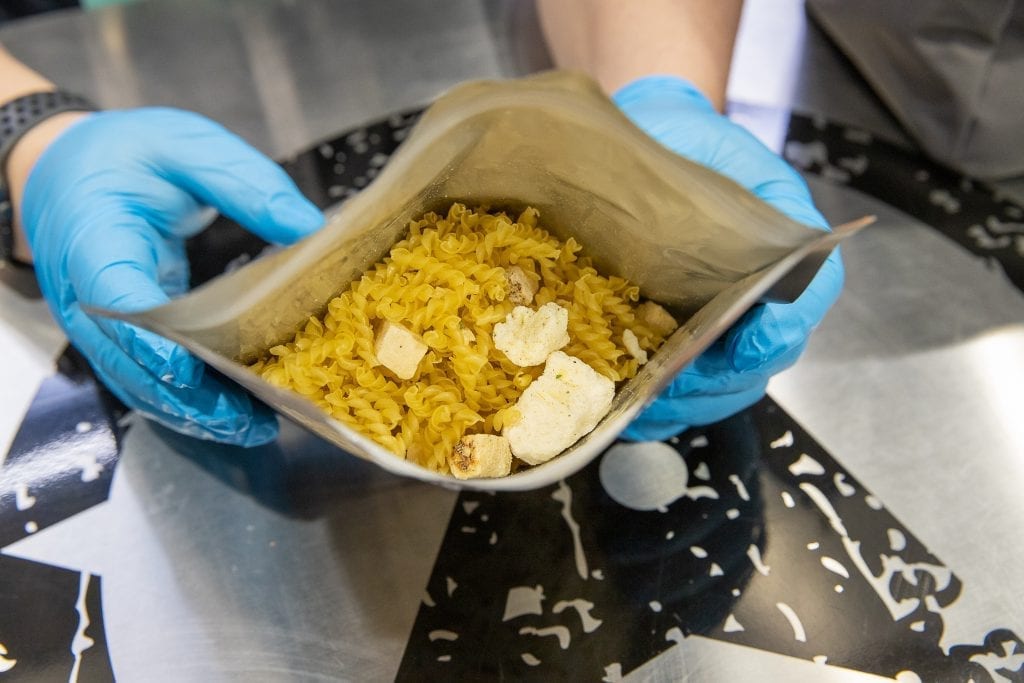 If you've camped, you're probably familiar with the freeze dried meals on the market.

Peak Refuel has been reimagining and reinventing the freeze dried experience since they hit shelves in June 2018. What stood out to us most was the flavor of their meals. Typically when we're camping in the backcountry, we've sacrificed taste for nutrient dense meals. It's a bold statement, but Peak Refuel is the best tasting freeze dried meal we've had. When was the last time you had a freeze dried meal that tasted like a home cooked meal?

This has a lot to with their ingredients and freeze dried process. They have real, non-GMO ingredients that are delicious and nutritious. Their meals are loaded with protein (150-200% more than other brands) sourced from 100% real meat—with no fillers. The biggest standout is when you look at their ingredient list. You can see just how clean their ingredients are by their pronounceability, but also by the short list of ingredients.

Our favorites were the Beef Pasta Marinara, the Breakfast Skillet, and the Strawberry Granola with Milk.

You can purchase Peak Refuel directly from their website, Amazon, or by finding local retailers using their Zip Code Locator.

Morsel Spork
We couldn't move on from Peak Refuel without a brief mention of an awesome little utensil that was at the Snow Show: the Morsel Spork.

I've seen a lot of sporks, but this one takes the cake specifically for designing a long handle; long enough to reach into a bag of Peak Refuel for a quick bite of Sweet Pork and Rice. The shape allows for a deep reach into every nook and cranny to make sure you get every bite.

Morsel Sporks can be found on their website.

Country Archer Jerky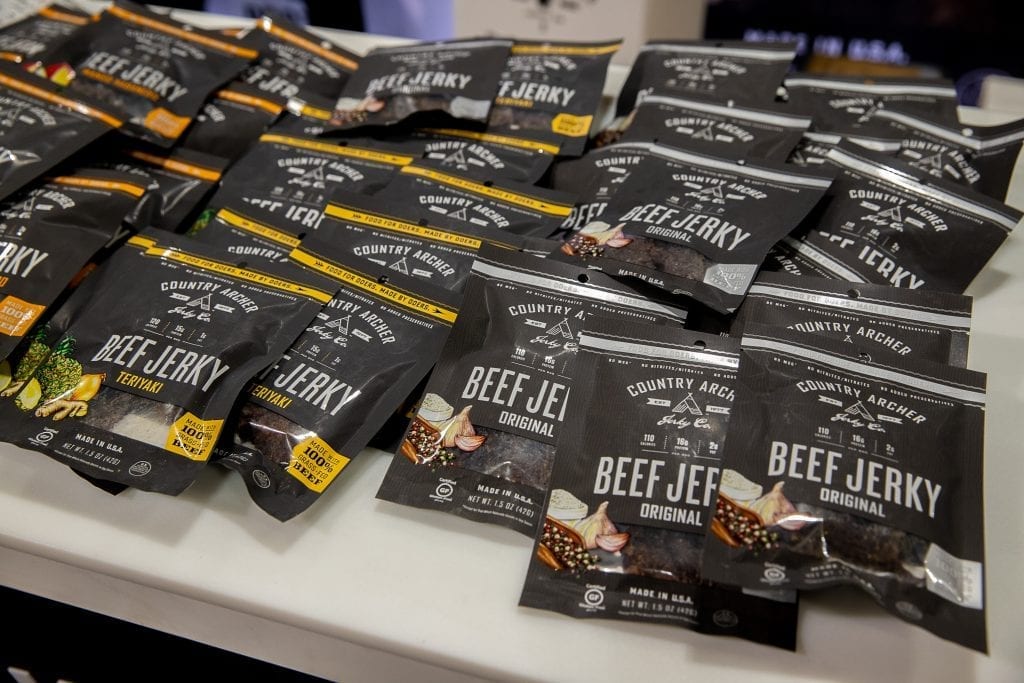 Country Archer Jerky has been around since 1977. They're known for their small batch process, using healthy ingredients like grass-fed beef and antibiotic-free pork. Their tagline is "As Gourmet as Jerky Gets," and they aren't wrong—this stuff is delicious.

One of the standouts for us were their meat bars. There's a lot of jerky companies that make bars, but Country Archer stands out mostly for their flavor and texture. I'll usually take a meat bar with me when I'm in the backcountry or on a long-distance trail run, and my usual complaint is the texture and chewiness of other bars. Country Archer tastes like meat, versus some of their competitors that have a grainy or oily taste profile.

Favorite flavors so far is their Hatch Chile Beef Jerky and their Sweet Jalapeno Beef Sticks.

They can be ordered off the Country Archer website or found in most local natural food stores through their store locator tool.

Avalanche Swiss + Granola

For breakfast we stopped by the Avalanche Swiss + Granola booth daily. Their granola is the crunchiest granola we've had in a long time. The packaging is perfect for day hikes with their grab-and-go pouches—easy to pack in and take back out with you.

It's baked in small batches and imported from Switzerland. All their ingredients are natural and GMO-free. There were a few flavors that were 100% organic, and I hope as they continue to grow that they look for ways of moving their whole product line to organic.

The texture is super crunchy—loud enough to have my kids running in from another room at home to see what I was eating. There's a lot of oats, nuts, and seeds in their granola. Depending on the flavor, there's a fair mix of dried fruit or chocolate, too.

I haven't yet tried mixing the granola with milk. You can add it directly into the bag if you're camping, and based on other reviews, the granola will still retain the crunch. This is definitely going on my food bucket list.

There's 5 flavors to choose from: Original Organic, Original w/ Raisins Organic, Fruit Basket Organic, Red Berries Organic, and Coconut Quinoa & Chocolate. My favorite at the moment is their Fruit Basket Organic.

You can find them on their website or at local grocery stores.