I've been wearing minimalist shoes fairly exclusively over the past 12 years.
Even with trail-running, I would wear shoes that had only 5mm between myself and the Earth. I could feel every tree root and rock on my runs.
And I loved that.
But I also recognized that, especially on more technical terrain, having minimal protection was holding me back. I could tear down the terrain as fast as I knew I could because of those rocks, roots, and uneven ground.
The reason why I started wearing minimalist shoes was because of an injury to my achilles. Any shoe I wore that wasn't zero-drop caused pain and discomfort. And that issue still persists 12 years later.
Enter: Altra
Altra has been on my radar for years. They fit the mold of a minimalist shoe—wide toe box, foot-shaped shoe, and zero-drop—but with cushioning.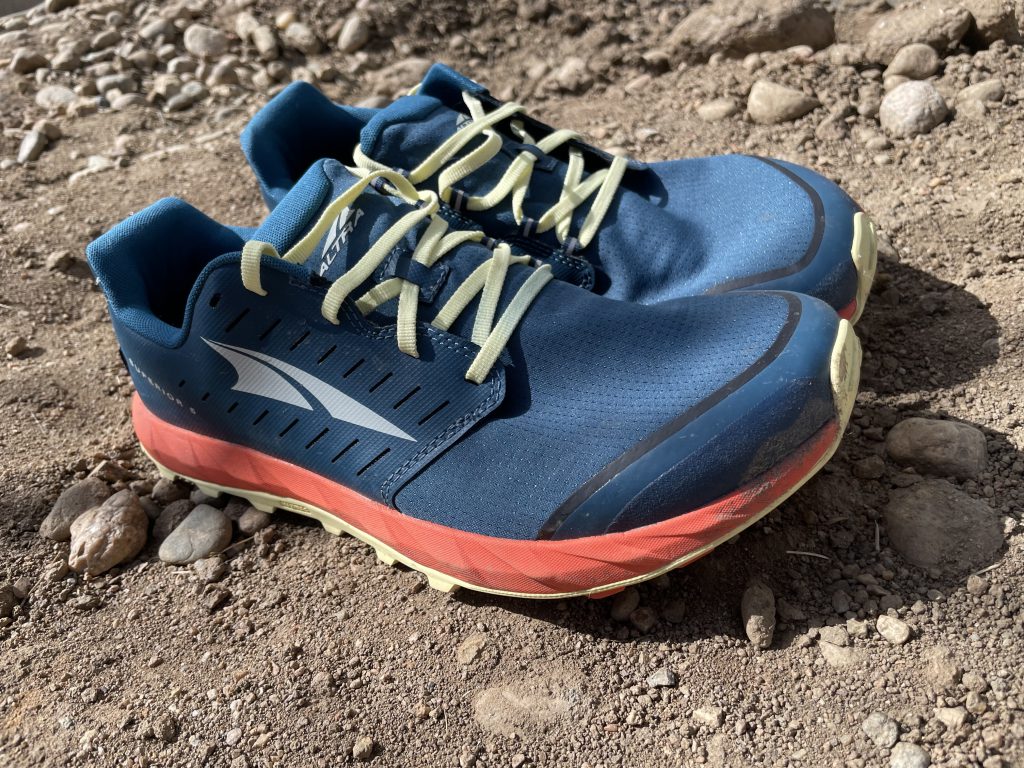 When Altra sent me a pair of their Superior 5, I was hesitant at first, but was immediately put at ease when I first slipped on the shoe.
When the box arrived, it was a wet, snowy day in Colorado, so I didn't wear them outside initially to run. I took them downstairs to my workout area for a HITT style workout.
Immediately, I knew something was different.
With all the jumping jacks, jump squats, and even running in place, I was going harder, faster, and stronger than I had in my other workouts.
When I took them out for my first trail run, I noticed that both my speed and my stride had improved. I shaved off 15 seconds to my most recent best mile and my stride was more efficient.
What was going on?
The Altra Superior 5
I chose the Altra Superior 5 out of their lineup because it is their slimmest trail design.
It weighs only 8.5 oz. for a US M9.0 and 7.3 oz. for US W8.0.
While it is still zero-drop (meaning that there is a 0mm difference between the heel and toe placement), the Altra Superior 5 still has a 21mm height. 17mm more cushion than I am typically used to!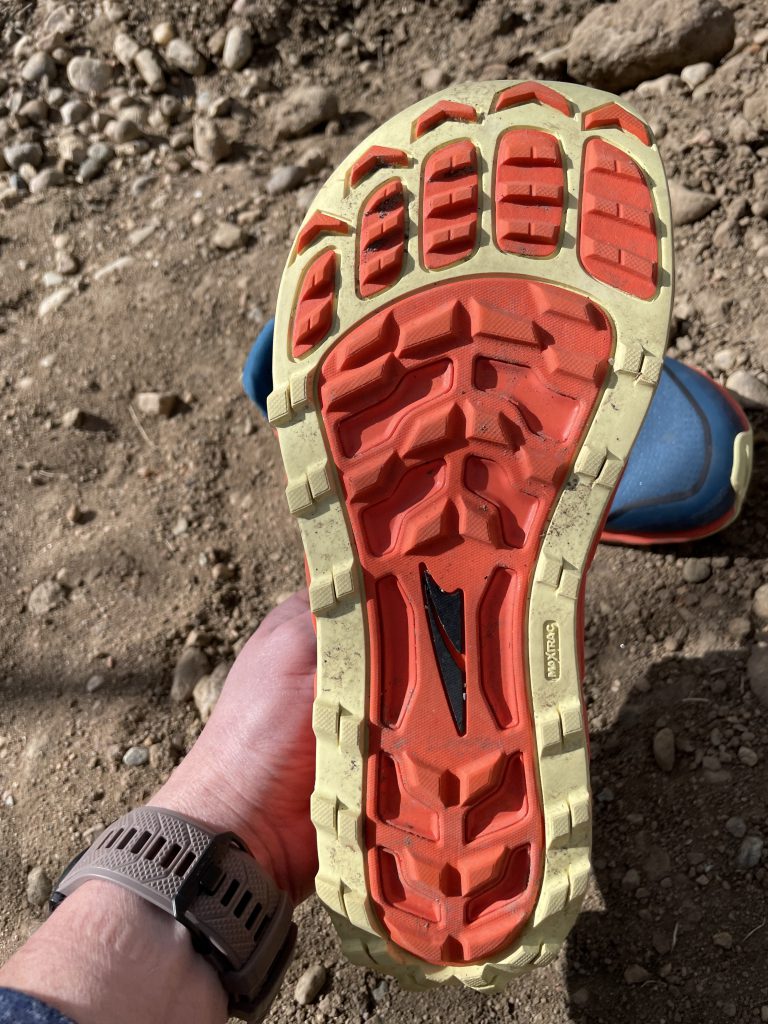 Even though it has more cushion than I am used to, it still provides some ground feel. While I wasn't feeling everything, I did notice that my foot still had enough feedback from the ground to adjust how it was running, especially on technical terrain that was rapidly changing.
And if ground feel isn't your thing and you want more protection, the Altra Superior 5 has a removable rock plate that adds additional protection.
The outsole is also pretty darn grippy with their MaxTrac™ outsole and multi-directional lug pattern. It handled well on a variety of terrain. My first run was on a snowy and slushy day and as a transitioned from dirt to concrete, it responded well.
The upper is pretty nice too. I had read some negative reviews about the tongue causing issues with some runners, especially going downhill and having their foot slip. But I never experienced any issues with the lacing system or the "burrito style" tongue wrap. My foot always felt very secure.
The tongue itself has more padding than I've seen in other shoes. It's also integrated seamlessly as part of the upper, hence the "burrito style" reference.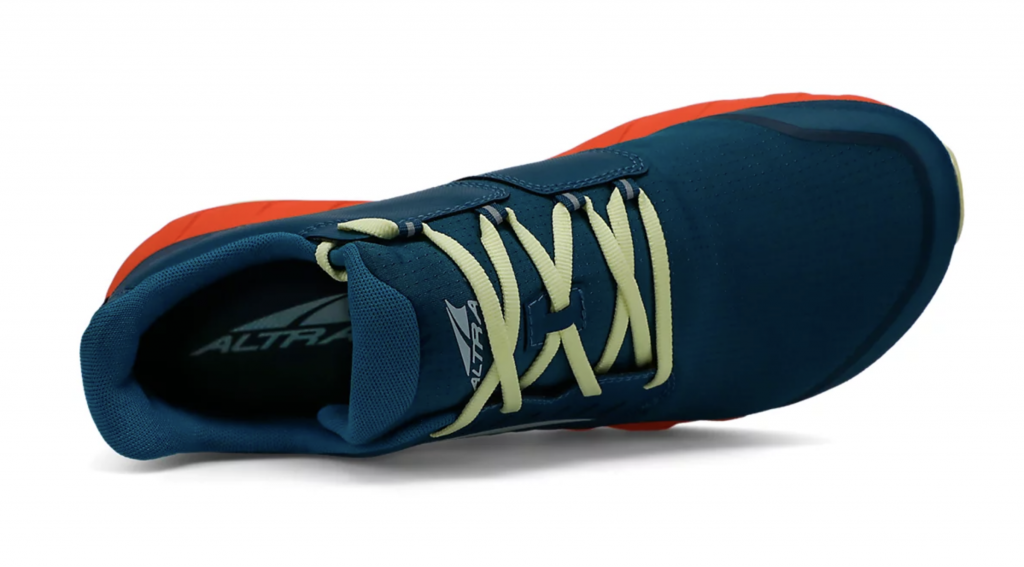 The Altra Superior 5 also has built in gaiter attachments. This was a welcome addition. With other shoes that didn't have this feature built in, my gaiters always sat a little bit funny and snow typically found their way in. Even after stomping through a foot and half in Rocky Mountain National Park, my gaiters stayed secure.
Hardy but Minimal
During the course of our review, I put on over 50 miles on this shoe.
Going into it, I wasn't sure I would love it. I had run many ultras with very little protection and was somewhat content. But this shoe shook my belief that I was making the best decisions for my feet based on my previous footwear choices.
I am still happy that I am running minimalist, but in a more hardy shoe. My times have improved and I am able to tear down those trails the way I've seen my ultrarunning idols do.
I still appreciate that ground feel isn't completely gone either. A big reason why I find joy in running is the ability to feel the Earth and Altra still provides that ability—granted it is with a bit more cushion.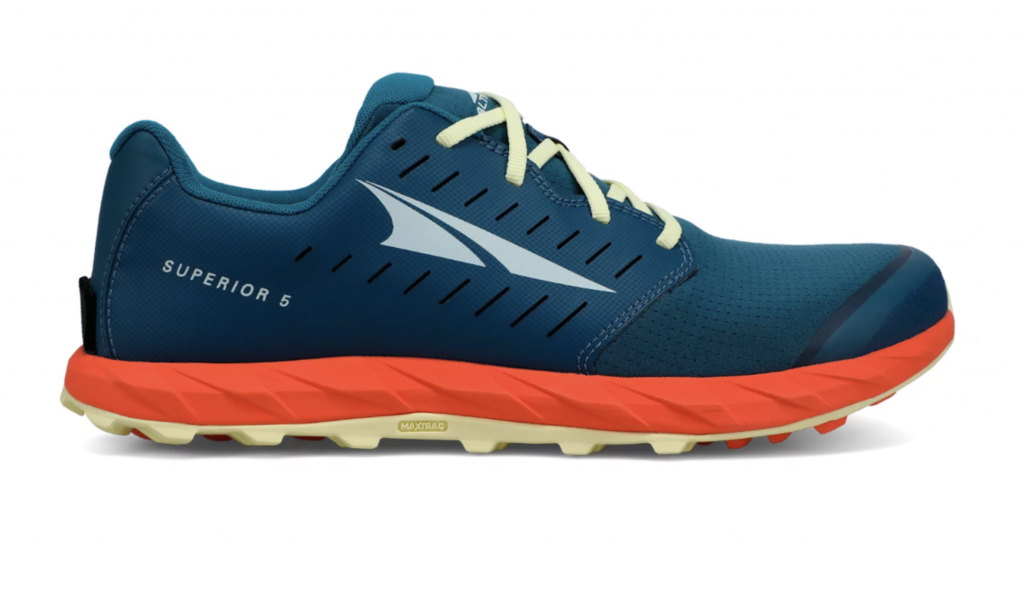 If you haven't tried Altra yet, but are curious about minimalist, zero-drop shoes, you're missing out.
The Altra Superior 5 is available online in Men's and Women's sizes, but Altra has a handy tracker to show shoe stores in your area that have them.
They retail for $120.