During Outdoor Retailer, I had the chance to visit with the St. Louis based clothing manufacturer, DKOTA Grizzly.
Over the past several years, I've been visiting their booths and seeing their products at our local Scheel's and have always been impressed with their attention to detail when it came to creating functional and stylish clothing.
DKOTA Grizzly specializes in men's rugged-casual clothing.
Their team walked me through their Spring '22 line and I could immediately see how their product design had evolved from heavier fabrics to performance fabrics, making DKOTA Grizzly a "crossover brand" that can allow wearers to transition from the gym to work.
A majority of their new products, including the Boone shirt, that we'll dive into more detail on, were created with active stretch a movement fabrics; making it the perfect spring or summer companion.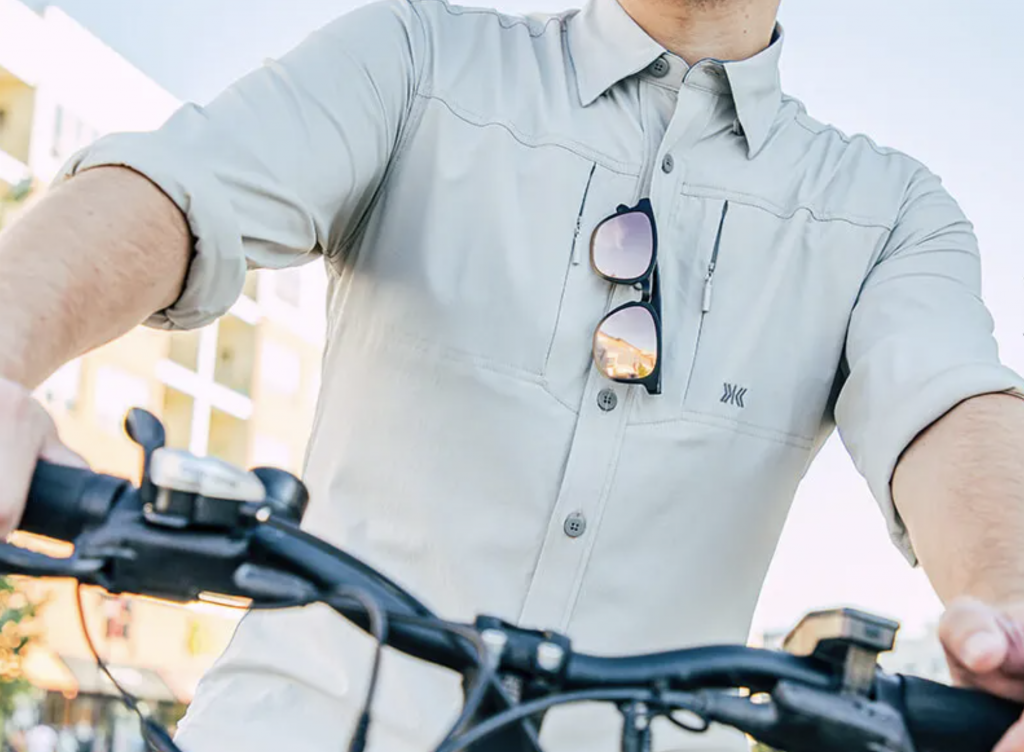 DKOTA Grizzly sent us their new Boone shirt to test out.
This shirt is made from a Nylon / Spandex blend. It is light and breathable. During testing, I wore it on a hike during a fairly warm spring day and found it to be very comfortable. The fabric itself was very cool, which I think would be a great pairing in summer when it is a bit warmer. Or, at the least, pairing it with a jacket on cooler days.
The Boone also has two hidden zippered chest pockets. Now, when it comes to button-up shirts, I don't really ever use my chest pockets. But I liked the style of the zippers. Typically when buttons or snaps, it was always a pain to undo the button. The zippers made it a heckuvalot easier to access.
DKOTA Grizzly also designed this shirt so that there's a sunglass wipe on the lower hem and a loop inside to hang your sunglasses from.
It's little things like this that made their product design standout and I found myself constantly surprised.
I'm a big fan of this shirt.
It's still warming up in Colorado, but as Spring starts to settle in, this shirt will join me on many adventures. Whether I am fishing, paddle boarding, or boating.
The Boone can be found at many of DKOTA Grizzly's retail partners. If you visit their Find Retailer page, you can locate a retailer near you.
They also created another shirt called the Barkley, which is a short-sleeved variation for what we tested.
To learn more about their manufacturing practices, you can visit their website: dakotagrizzly.com.