When you're out all day on the boat, you need a solid shirt to keep you cool and dry and protected from the sun.
Salt Life sent us their Sailfish Palms Woven Performance Fishing Shirt to try out and I have to say: this shirt checks all the boxes!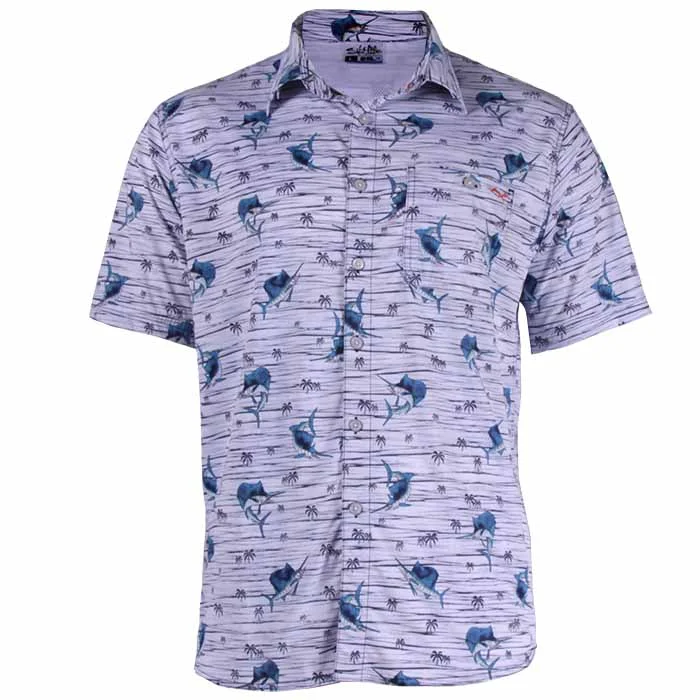 The Performance Fishing Shirt is a full-button stretch woven shirt made of a wrinkle-free polyester blend. The fabric is treated for UPF30 sun protection and will keep you safe from the sun's harsh rays.
The shirt is also moisture wicking, making it really comfortable on those long, hot days on the water; keeping you cool for all-day adventures. It also doesn't stink after a full day outdoors thanks to antimicrobial properties in the fabric.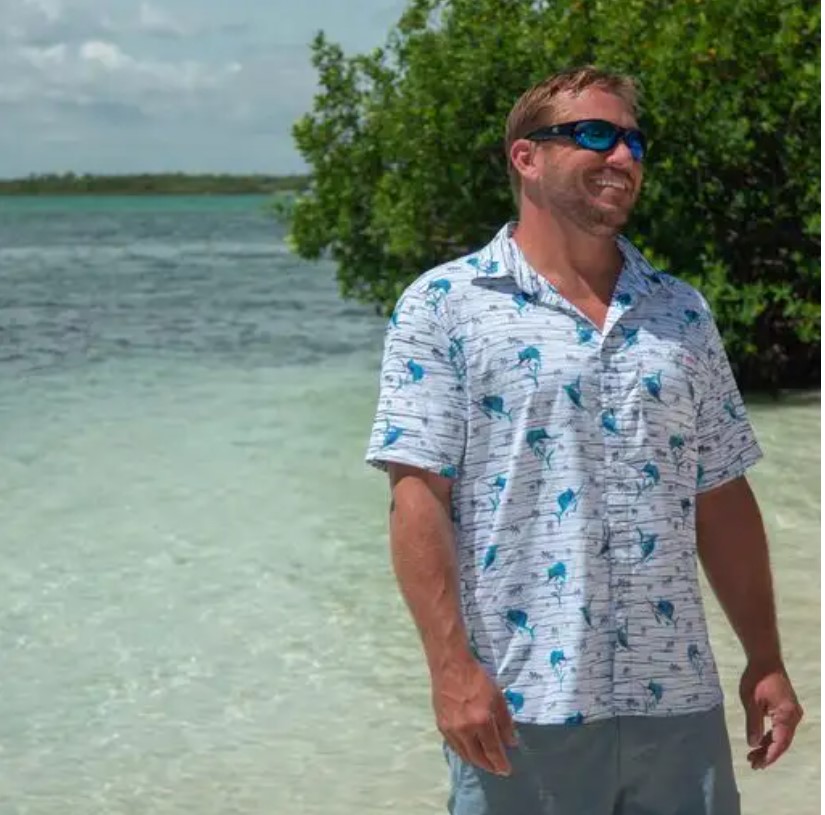 There is also a vented back with mesh breathability.
Salt Life's Performance Fishing Shirt also has several really great designs that make it perfect for the beach or grabbing dinner.
Features
Full-button stretch woven in allover print
Vented back with mesh for breathability
Front pocket w/embroidery
Scalloped hem
Quick drying
Anti-microbial & moisture wicking
UPF 30 protection
Fabric
Wrinkle free 92% nylon,8% elastane
You can buy the Performance Fishing Shirt online for $66.
I am 5′ 11″ and 185 pounds and wear a size Large.