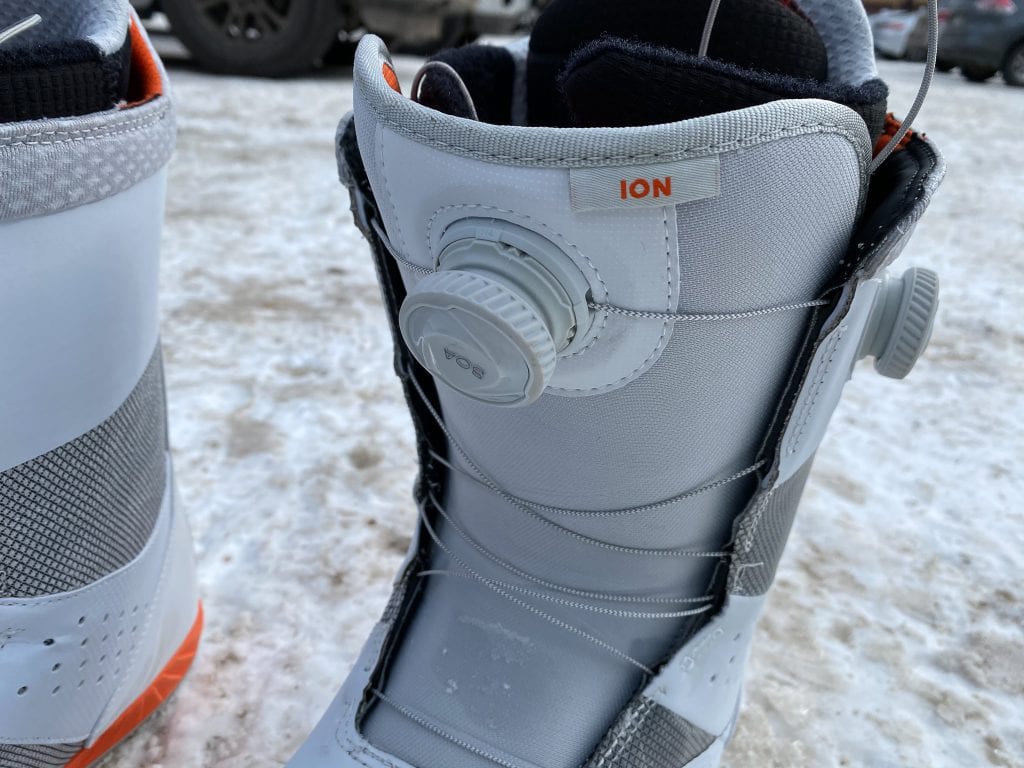 BOA's launch of the new H4 platform was a much needed upgrade from the previous single dial H-Series. A fan of Burton snowboard boots, I have owned H-Series Snowboarding boots for the last 5 years. I didn't know that better performance and fit could be possible until I tested out the Burton Ion Boot with BOA's new H4 dial platform.
The combination of the new H4 dial platform and BOA's first textile lace allows for a variety of fit configurations and is engineered for maximum shell adjustment and control. Featuring flexibility and style, the new lace maintains the classic designs of the snowboard industry. However, unlike standard laces or speed-lace, BOA has designed TX3 to be much smaller in diameter. This enables the laces to work within the BOA Fit System while still exceeding the necessary strength requirements for snowboard boots.
The Burton Ion boot is one of the stiffest boots in the Burton line and as such, is not the perfect shoe for everyone. The boot transmits movement much faster than its soft counterparts, so if you are a novice rider who still has a few wobbles, then Ion will chew you up and spit you out.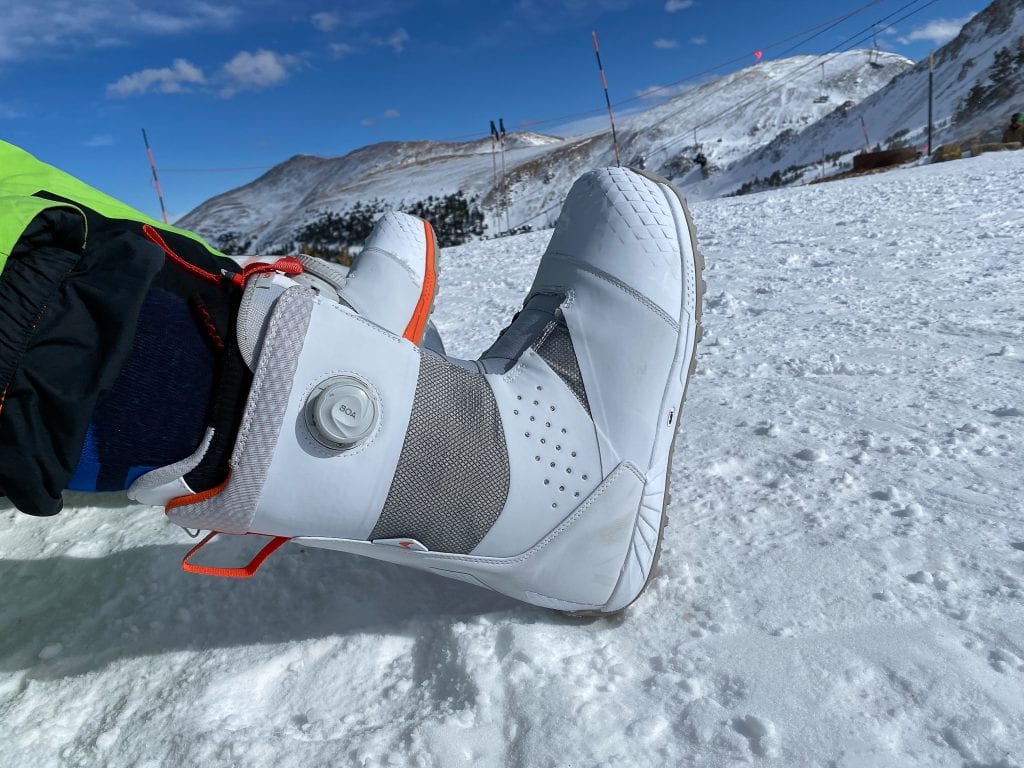 With snowboard boots, it's all about the fit. You might have the most expensive shoe in the world, but if it doesn't fit, it just won't work. The liner on this boot is fully heat molded with Ultralon Performance Foam, so out-of-the-box comfort increases the more you wear it. A Velcro strap on top locks the shin in the shoe, reducing chafing and painful impacts to the shin.
Previous snow boots never provided the fit I needed to have better performance on the mountain. The added combination of the BOA H4 Platform allowed me to lock in my heel and get a performance fit that I didn't know I could have.  The real benefit of the H4 Dial  is the durability and fast installation, which makes getting on the mountain easier and adjusting obsolete.
H4 Benefits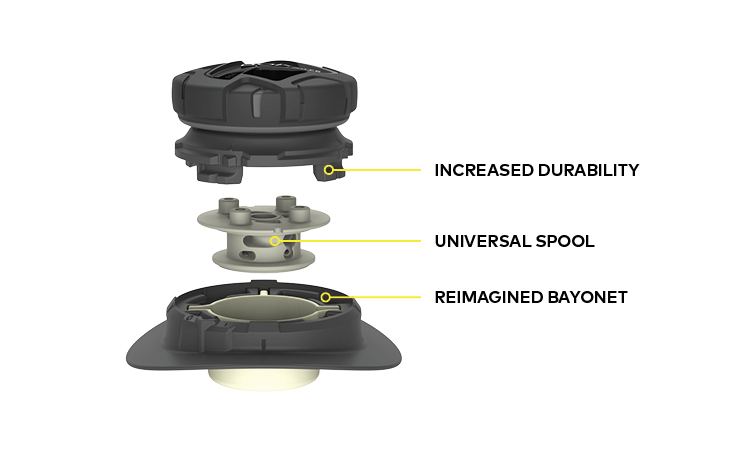 Unprecedented Durability
BOA's H4 Dial is the most durable and performance-driven dial platform to hit the mountain this season and was tested over 9,000 combined hours of  field and lab tests to get it ready for top performance.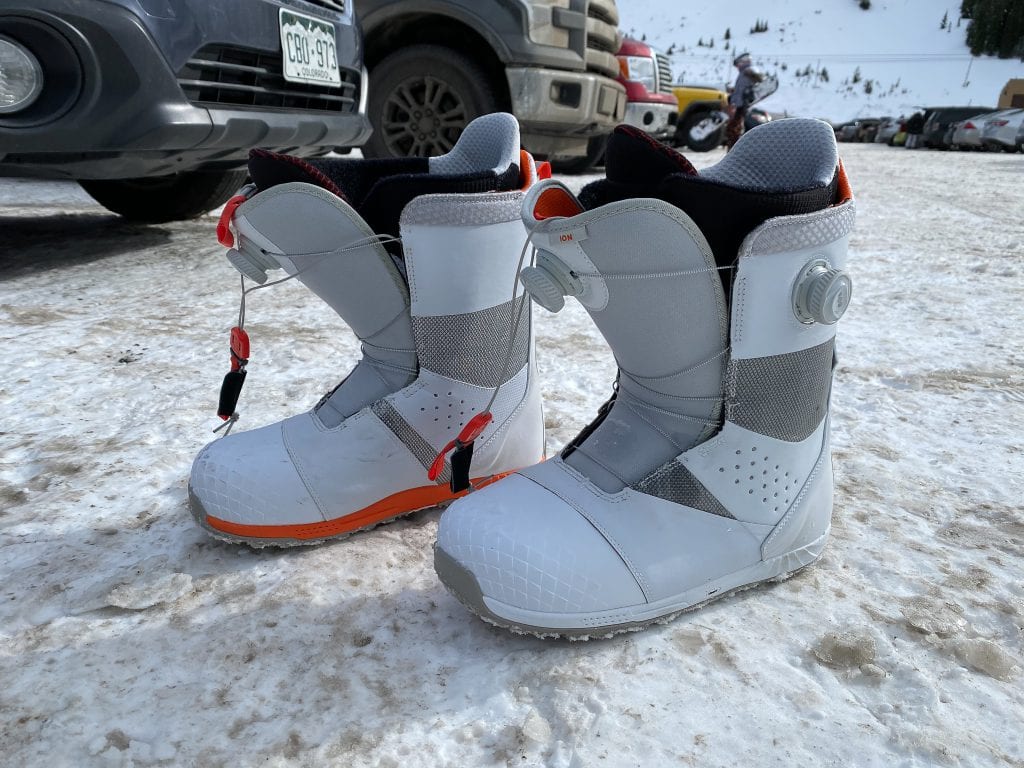 Performance Fit
The dual dial allows for the perfect fit in any condition, locking in your heel for top performance while snowboarding.
Fast Installation
The Breakaway design is engineered to defy force and can take a beating. The dial cartridge ejects on severe impact without damage and is easily reinserted back into the boot.
The H4 Dial Platform is a must for top performance, fit, and durability, and is my top choice for snowboarding boots. To Learn more about BOA's H4 Dial Platform visit BOA or Burton for the ION Boot.