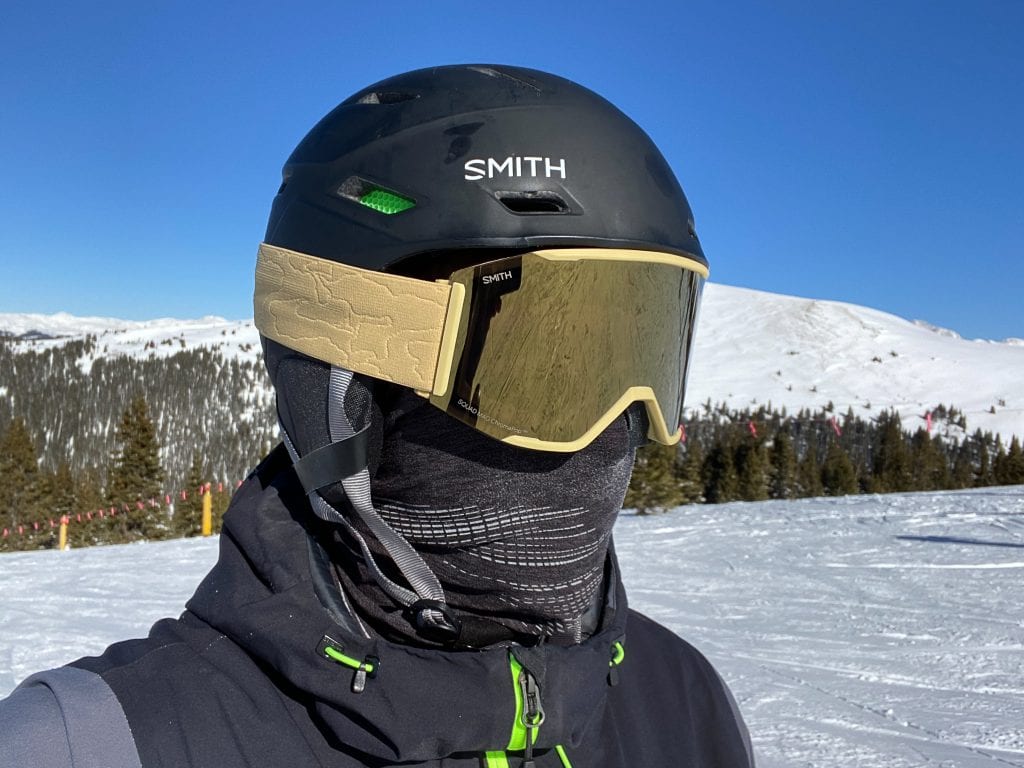 Smith recently sent us a pair of Squad Mag Goggles to test. They have  a large coverage lens and utilize Smith's amazing PivLock technology. This innovative system enables  easy lens swaps. The particular lenses we used had contrast-enhancing, color-boosting ChromaPop™ technology that provided  elevated clarity and detail for alpine runs and tree stashes alike. 
A big reason why I loved these goggles was the clarity in the lens – so clear that it seemed like I wasn't wearing goggles at all. The ChromaPop™ technology enhanced contrast and natural color to make details truly pop. Wearing these, I felt like I was seeing only through my own eyes which made my runs better, even later in the day when tree shadows appeared.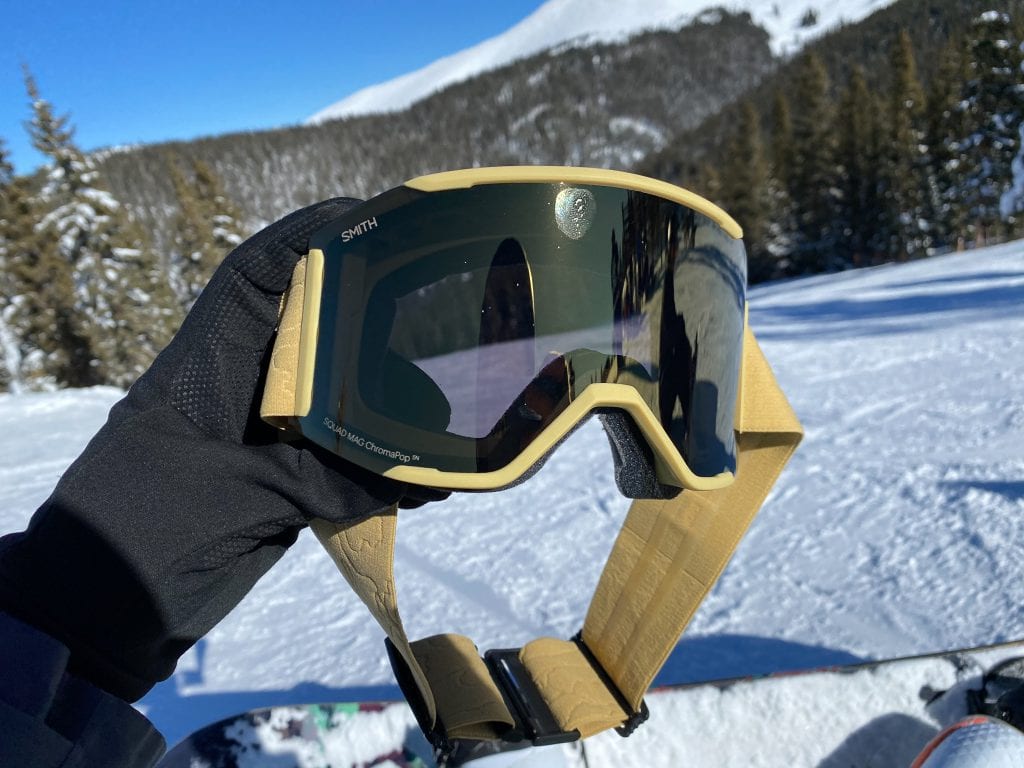 The added AirEvac™ helmet integration along with 5X™ anti-fog inner lens helped keep them fog free through an entire day on the slopes. Before these goggles, I would use a fog free application before putting my goggles on to make sure they didn't fog up. . Now I can hit the slopes without worrying about foggy goggles.
The fit was great and paired well with my Smith Helmet. Even though they came with a second lens to swap out for a nighttime run, I never wanted to remove the ChromaPop Storm Rose Flash lens that came with the Goggles.
If you do want to swap lenses, the Smith MAG™ lens change system uses magnets which makes doing so easy – even on a chair lift.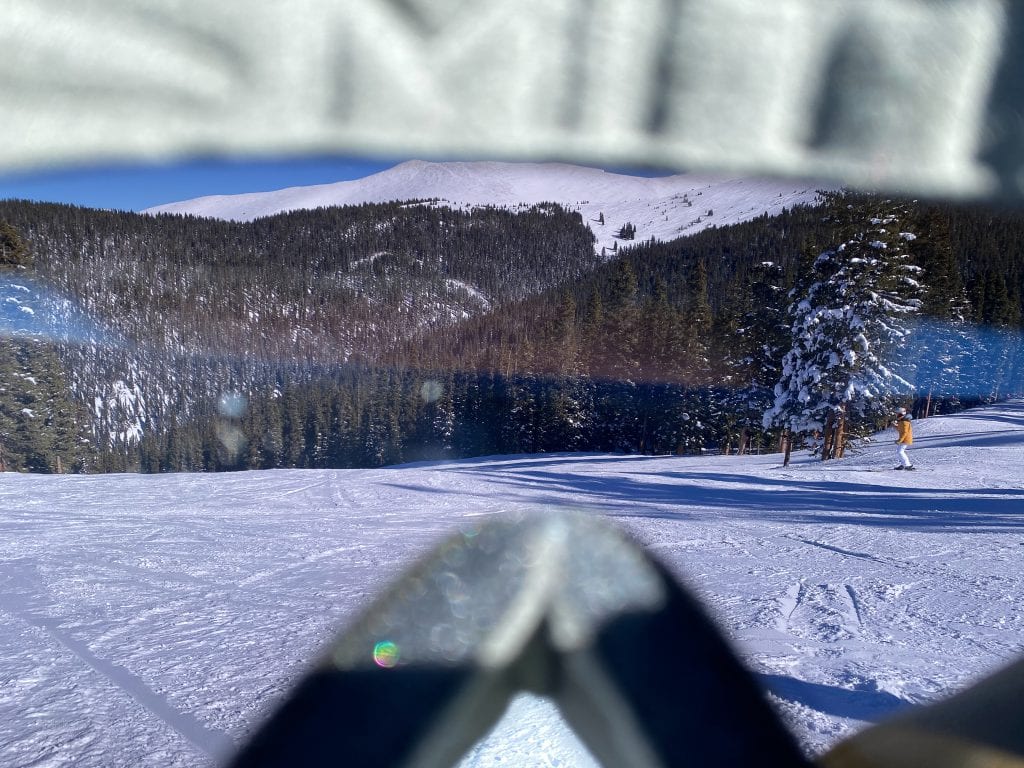 At the end of the day, the Squad Mag Goggles with ChromaPop are amazing goggles that I can highly recommend. The fact that they come with a second lens for a broader range of light conditions helps make them a pair I'd recommend to anyone for any conditions.