I recently had the pleasure of trying out the BRADY Boxer Brief. From the moment I slipped them on, I could feel the exceptional comfort and natural feel that the brand promises.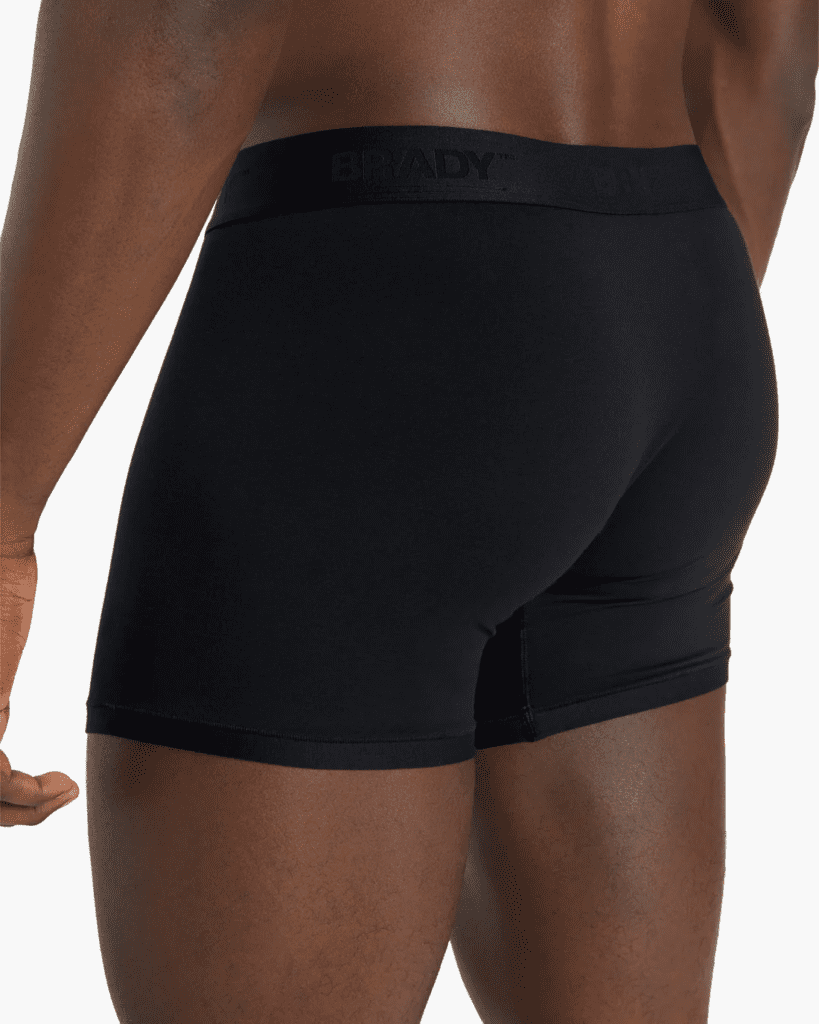 One of the standout features of the BRADY Boxer Brief is its comfortability, especially during extended periods of wear. I decided to put them to the ultimate test during a day of travel, where I found myself on my feet, traversing the airport and conference hall and covering over 10,000 steps. To my delight, these boxer briefs proved to be the ideal companion for such an active day.
One aspect that truly impressed me was the boxer brief's 5″ inseam. It's the perfect length that strikes a balance between coverage and freedom of movement. Throughout the day, I didn't experience any annoying riding up, a common issue with other underwear brands. The inseam stayed in place, allowing me to focus on my activities without any discomfort or distraction.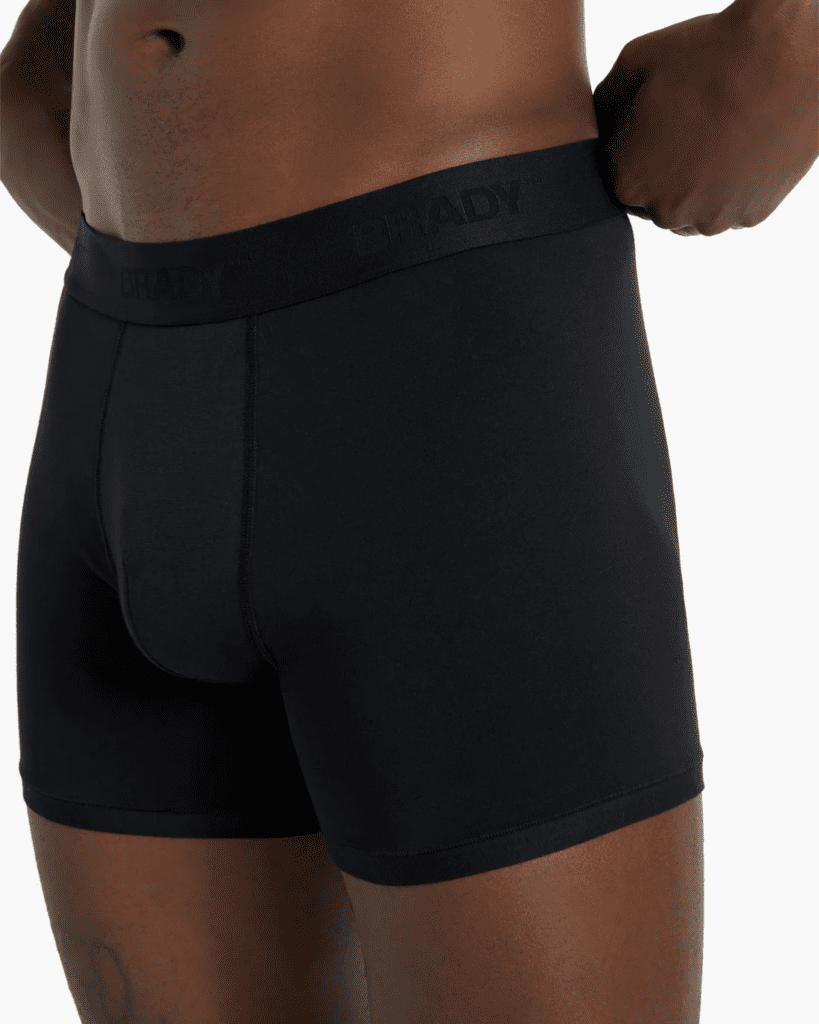 The secret to the incredible comfort of the BRADY Boxer Brief lies in its thoughtful design features. The darted molded pouch provides maximum support and enhances the overall comfort level. The cotton-based fabric used is not only breathable but also remarkably soft against the skin, making it an absolute pleasure to wear.
Additionally, the shape retention and longevity of these boxer briefs are commendable. Even after multiple washes, they maintained their form and shape, ensuring a consistently comfortable fit. The durable construction instills confidence that these boxer briefs will last, making them a reliable and long-lasting investment.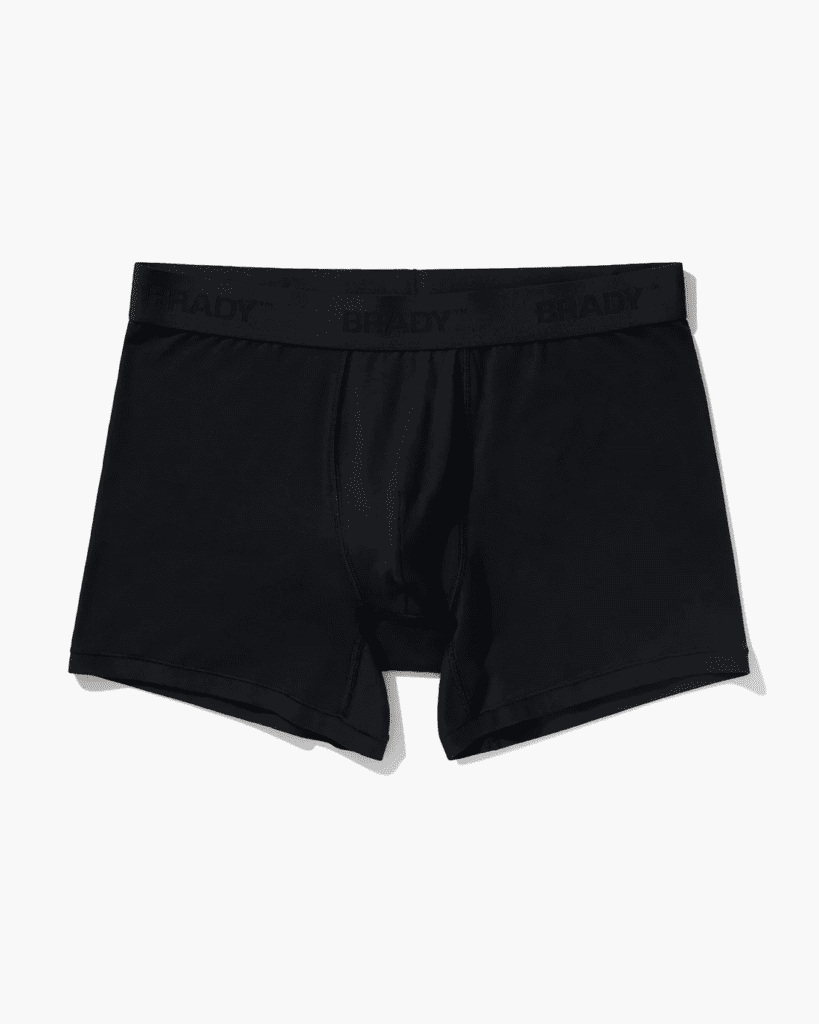 Another noteworthy detail is the inclusion of the BRADY jacquard soft touch waistband. Not only does it provide a secure fit, but it also adds a touch of sophistication and style to the overall design. The waistband's softness ensures that it doesn't dig into the skin or cause any discomfort, further enhancing the overall comfort of the garment.
The BRADY Boxer Brief truly lives up to its claims of being the perfect natural feeling underwear. The combination of its natural breathable cotton fabric, shape retention, and thoughtful design elements, such as the molded pouch and the 5″ inseam, make it an exceptional choice for those seeking unparalleled comfort. Whether you're traveling, working, or engaging in any physical activity, these boxer briefs will keep you comfortable and supported throughout the day. Once you experience the comfort of the BRADY Boxer Brief, you'll find it hard to switch back to any other brand.