A couple weeks ago at Outdoor Retailer, I had the opportunity to chat with California Cowboy's product designer, which cemented them (in my mind, at least) as one of the coolest new brands in the outdoor space.
Why?
Because they have infused a sense of fun into their product design. California Cowboy is all about products that help their customers embrace their inner cowboy. I grew up in rural Missouri, and a big part of my childhood experience was spent on my grandparent's farm playing in the fields amongst their herd of cows.
This inner cowboy style was evident in our recently reviewed El Garibaldi Robe and all the more present in another product they sent us: their Western High Sierra Shirt.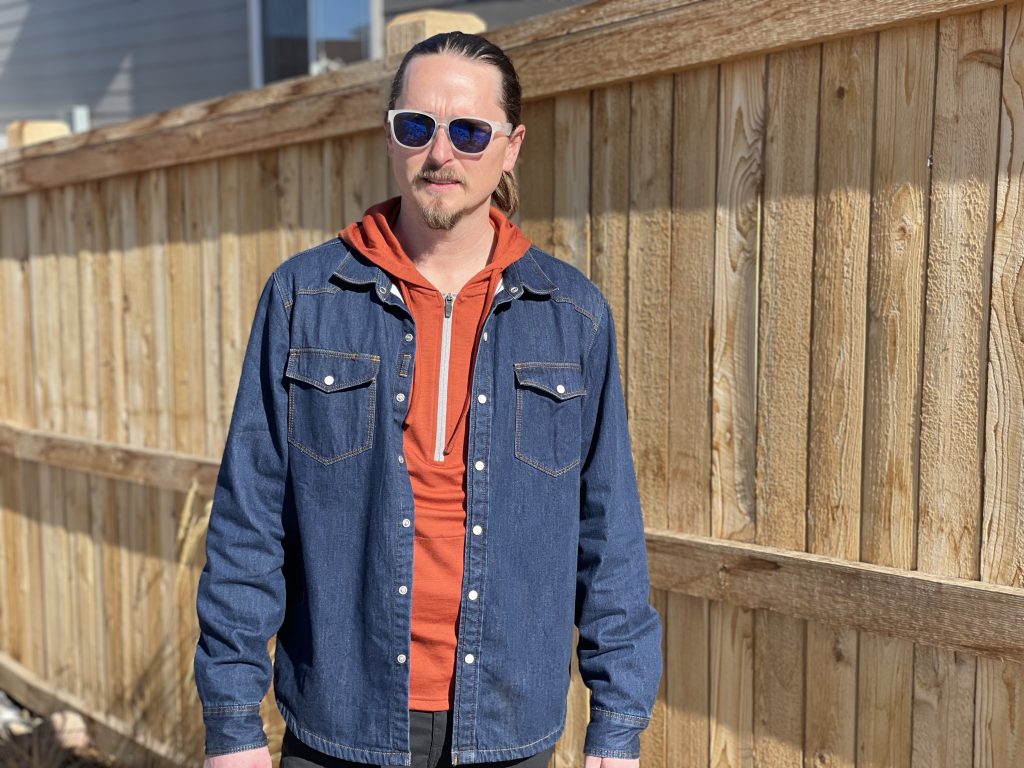 It's winter, so whether I am outdoors hiking or taking client calls in my chilly office, I do a lot of layering. And the Western High Sierra Shirt provides a comfortable and functional outer layer to any outfit.
This shirt was designed for Après Ski or "After Ski." That time after you hit the slopes where you're socializing in the lodge; sharing stories and beers as you warm up.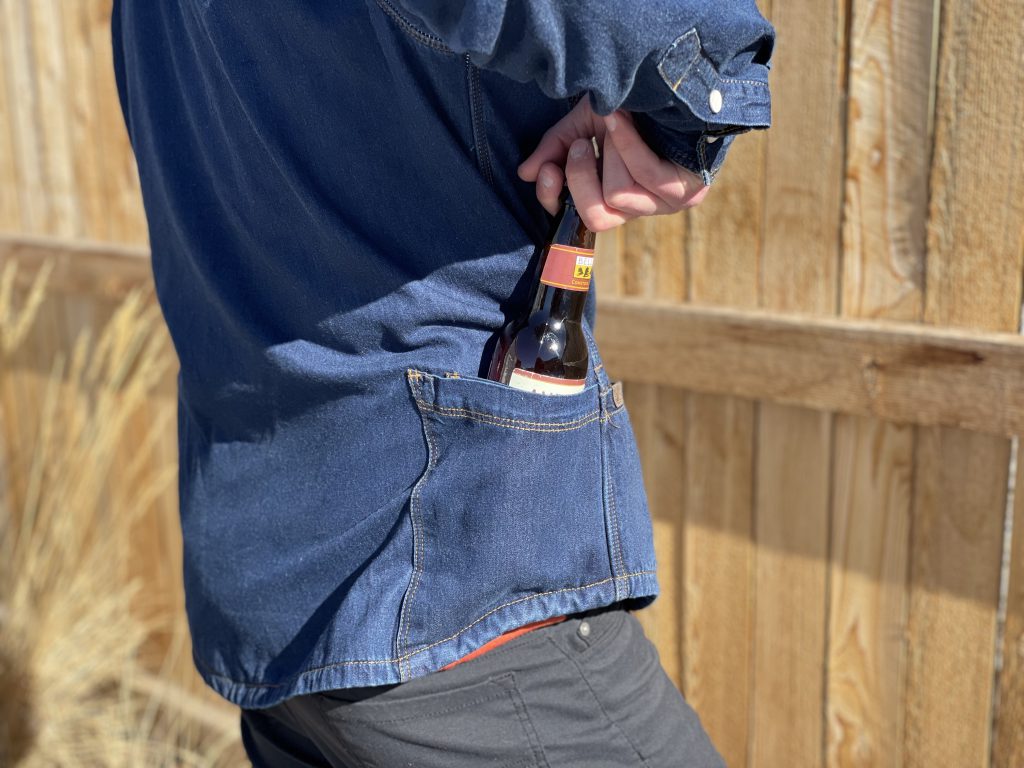 The Western High Sierra Shirt comes with California Cowboy's signature beverage pocket. It's perfect to stash your beer or a spare sandwich. It's going to be my go-to for Super Bowl weekend, allowing me to stash an extra beer or free up my hands so I can fit as many wings as possible in my food hole.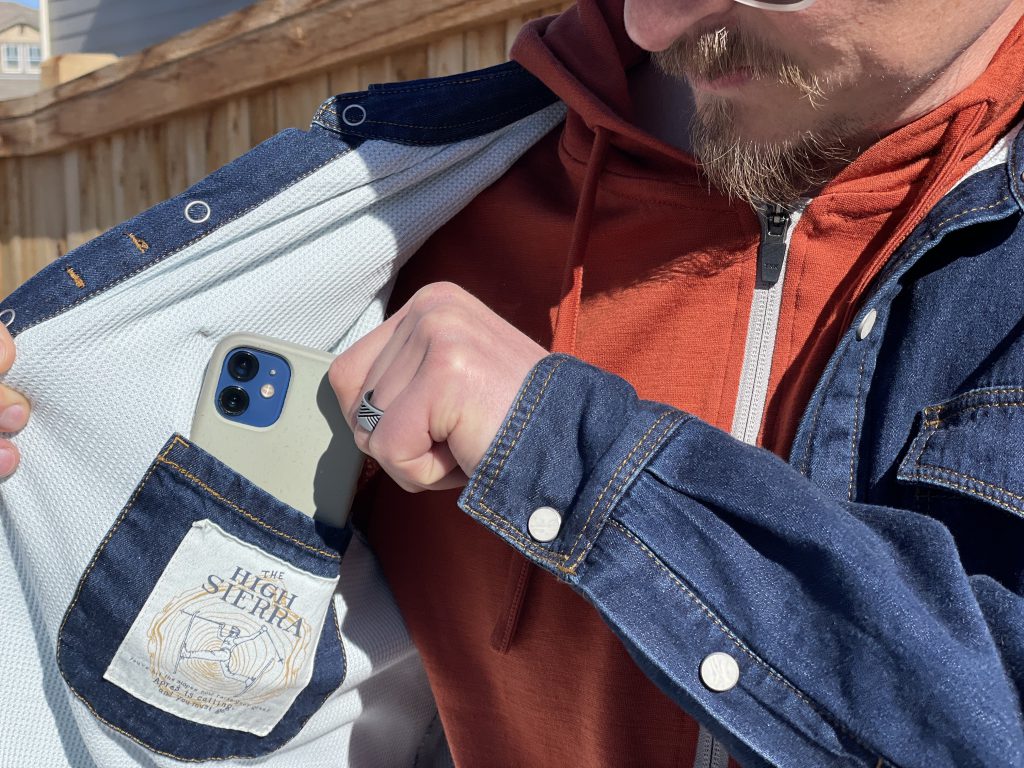 But that is only one pocket of many. There's a smaller side pocket that is perfect to stash a wallet or business cards in; a zippered dry pocket to keep your iPhone away from the snow or sloshing beers; and an inside pocket for a pen and notebook. Not to mention the two breast pockets to stash anything else.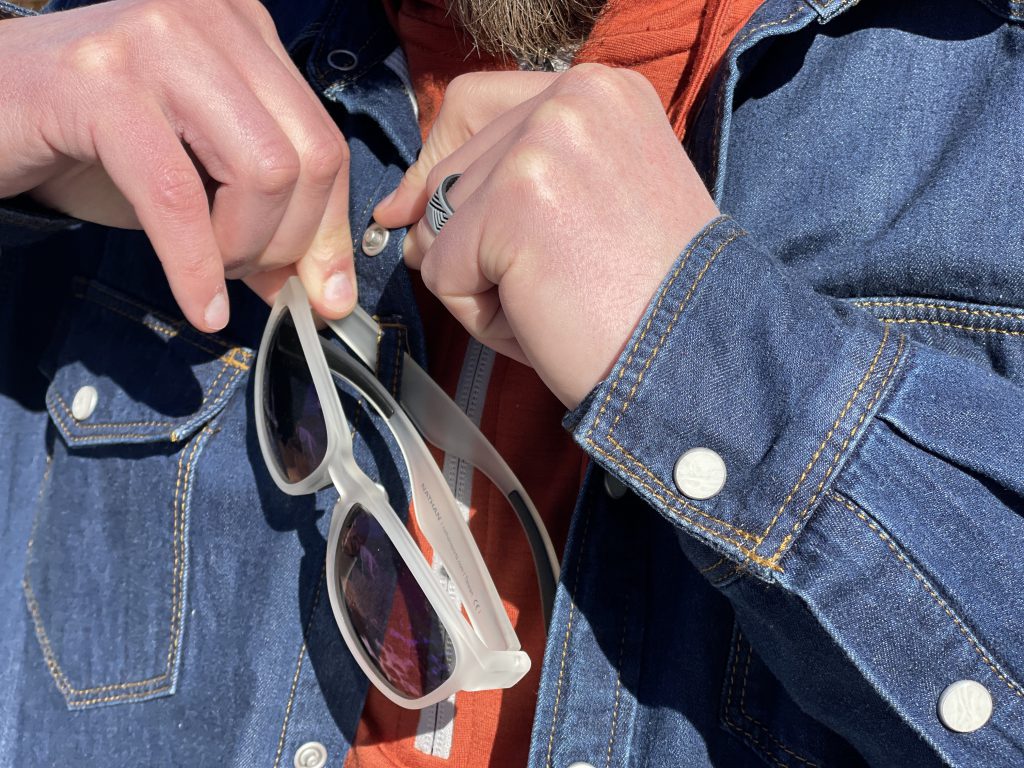 The shirt also comes with a handy sunglass loop, so you don't have to worry about losing your precious pair as you're chilling or partying. I can't tell you how many times I have lost my sunglasses that were perched on my head, so this is a lifesaver.
So, yes, I am a big fan of this shirt. Thanks to California Cowboy for sending me one to try out. From their booth at Outdoor Retailer, they are continue to innovate their product line and I am excited for what's to come in 2022.
The shirt I tested was a Large. It fit great, even with layers. For reference, I am 5'11" and 185 lbs.