Showers Pass sent us their Men's Basecamp Merino Hoodie to test and it couldn't have hit at a better time.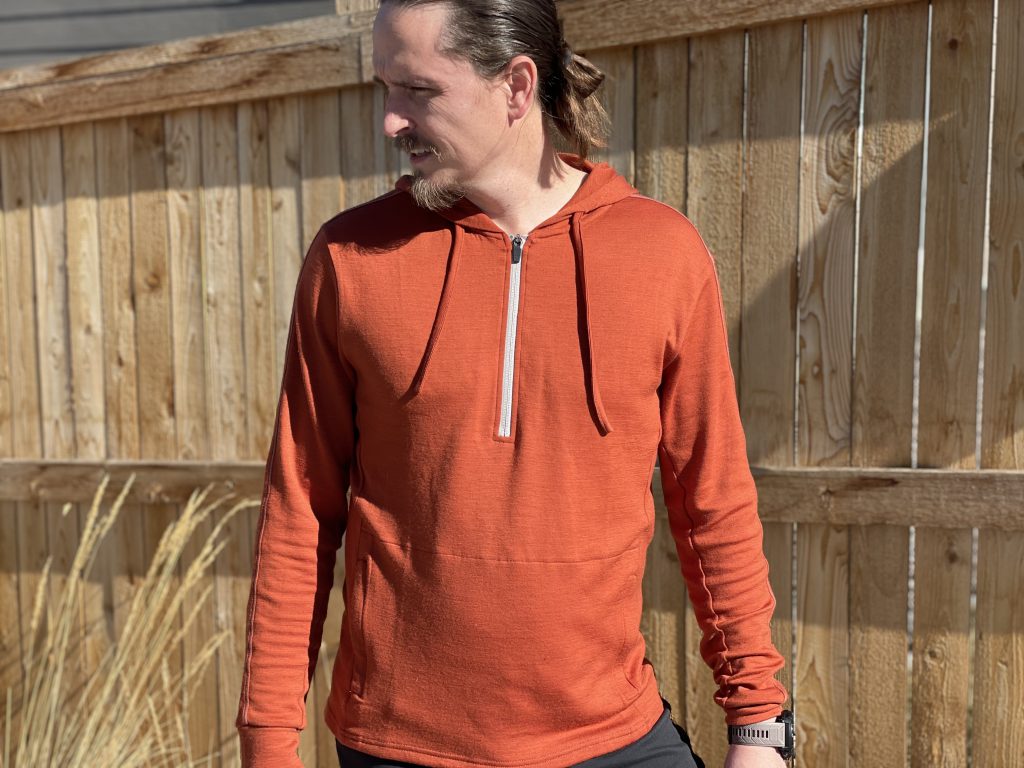 In between days of snowfall, we had 30ºF+ days that were perfect for taking this out on the trail for some runs and bike rides.
The Showers Pass Basecamp Merino Hoodie has been a great addition to my collection of baselayers. While it was nice to wear on a cool run and bike ride, it also paired really well under a fleece on colder days on the slopes, making this one of the most versatile pieces I have in my gear closet.
This hoodie is made with all-season 230 gsm fabric that is 95% merino wool and has UPF 40 sun protection.
Sliding it on, it is light and cozy, but highly functional.
Merino Wool, by its nature, is perfect for the outdoors. It keeps you warm, but when things start to heat up, keeps your core temperature regulated so you aren't constantly shedding layers with its moisture wicking capability.
What makes the Basecamp Merino Hoodie stand out from it's competition is the thoughtfulness and intentionality of its product design.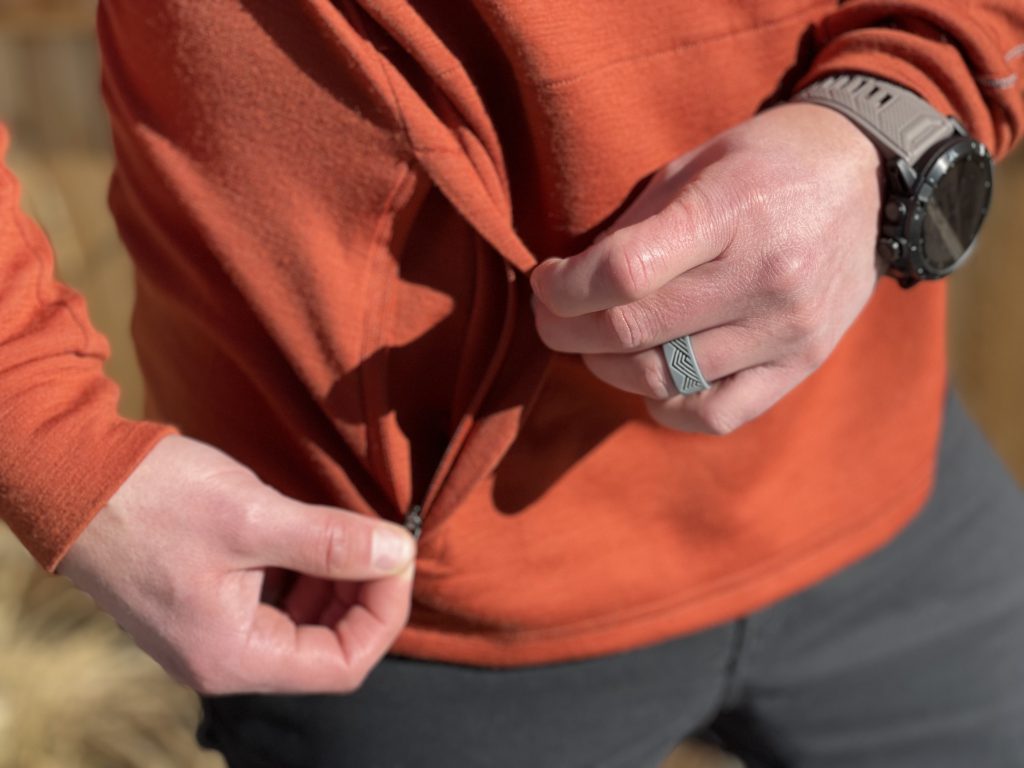 It has zippered kangaroo pockets that are easily accessible in the front, but, did I mention: they are zippered. I have hoodies that don't have zippered pockets and they aren't good at holding much; they are just a convenient place to put my hands. But with Showers Pass's design, I can stash anything into these pockets, zip them shut, and not have to worry about bouncing my keys, wallet or phone out of them.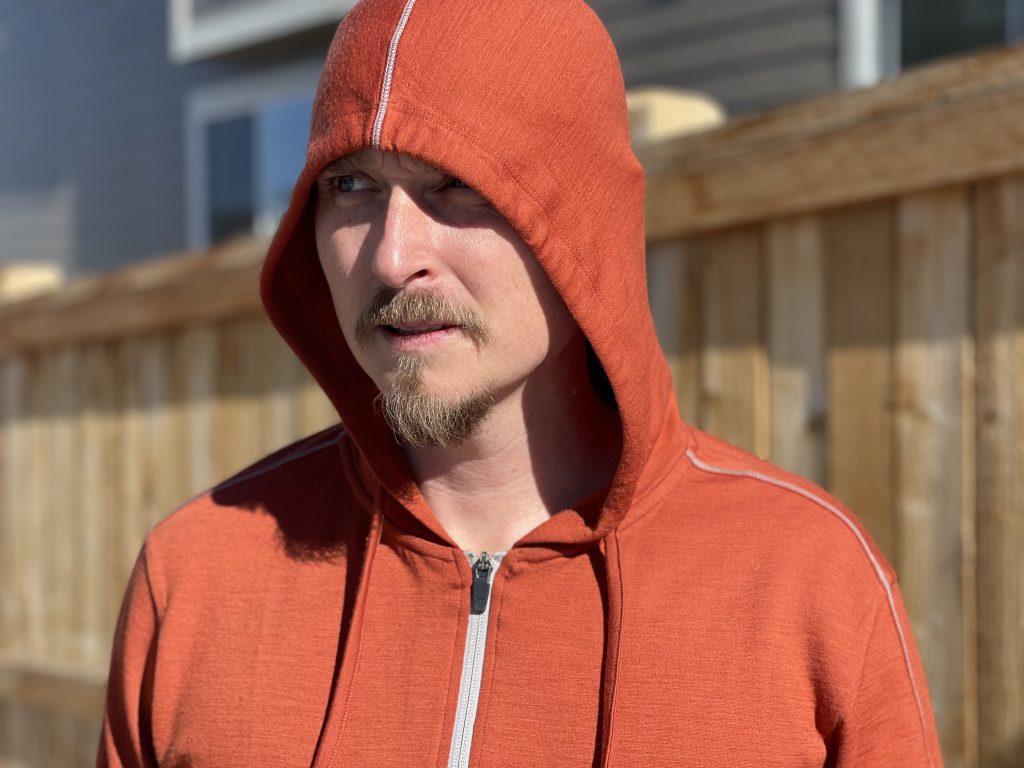 I love the hood, as well. There's a few hoodies in my closet with hoods that just don't fit right. They are too small or sit to far back on my head. I love how spacious the hood is on the Basecamp Merino Hoodie. It provides adequate coverage, but because of how light the fabric is, it doesn't weigh me down.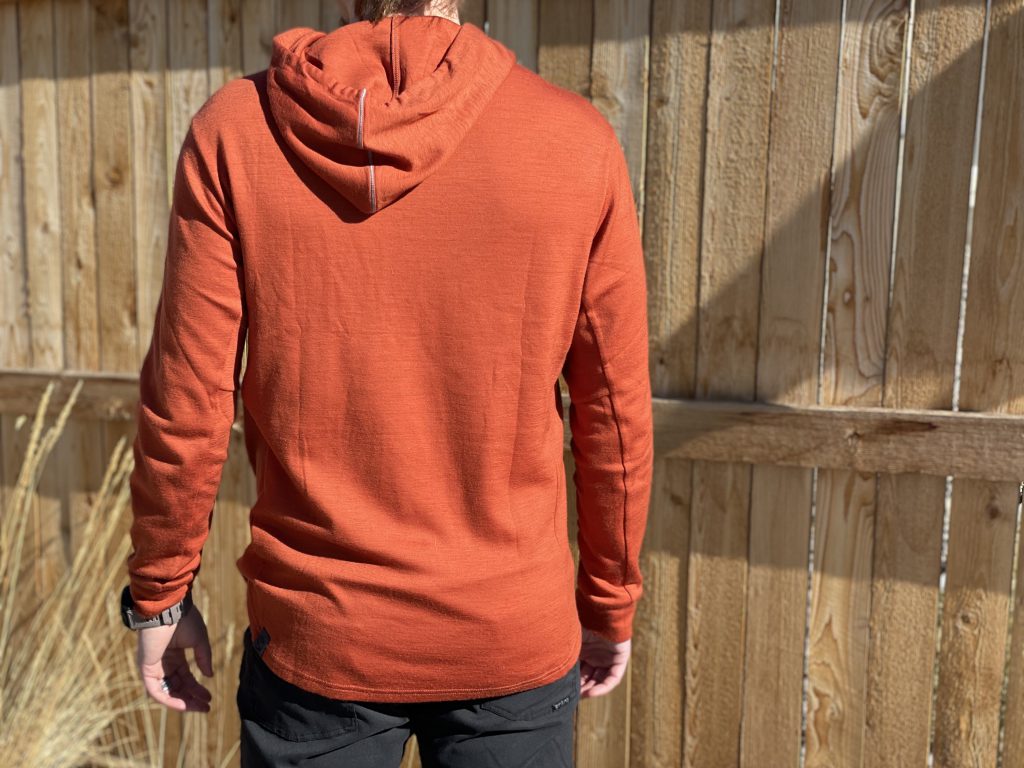 The final feature I'll highlight is the fit in the back. Showers Pass designs their shirts and jackets so that there's a little swoop going past your waist. This is a great feature for cycling so that your shirt doesn't ride up.
Overall, I love the Basecamp Merino Hoodie. It's another great product from Showers Pass. The overall fit is great. It's one of the most comfortable hoodies and baselayers in my gear closet. I am looking forward to taking this piece out on more advetures.
The Basecamp Merino Hoodie is available online. I am 5'11" and 185 lbs and I wear a large.