If you look at my go-box for camping, it is a disaster.

Anything I possibly could need is thrown in there with no order, rhyme, or reason.

Anytime, we get to a campsite, there's always moments of organization and cleaning; especially the items I use for food prep or eating.

That's why I was excited to get a sample of EcoVessel's WanderWare 6-Piece Utensil Set to try out.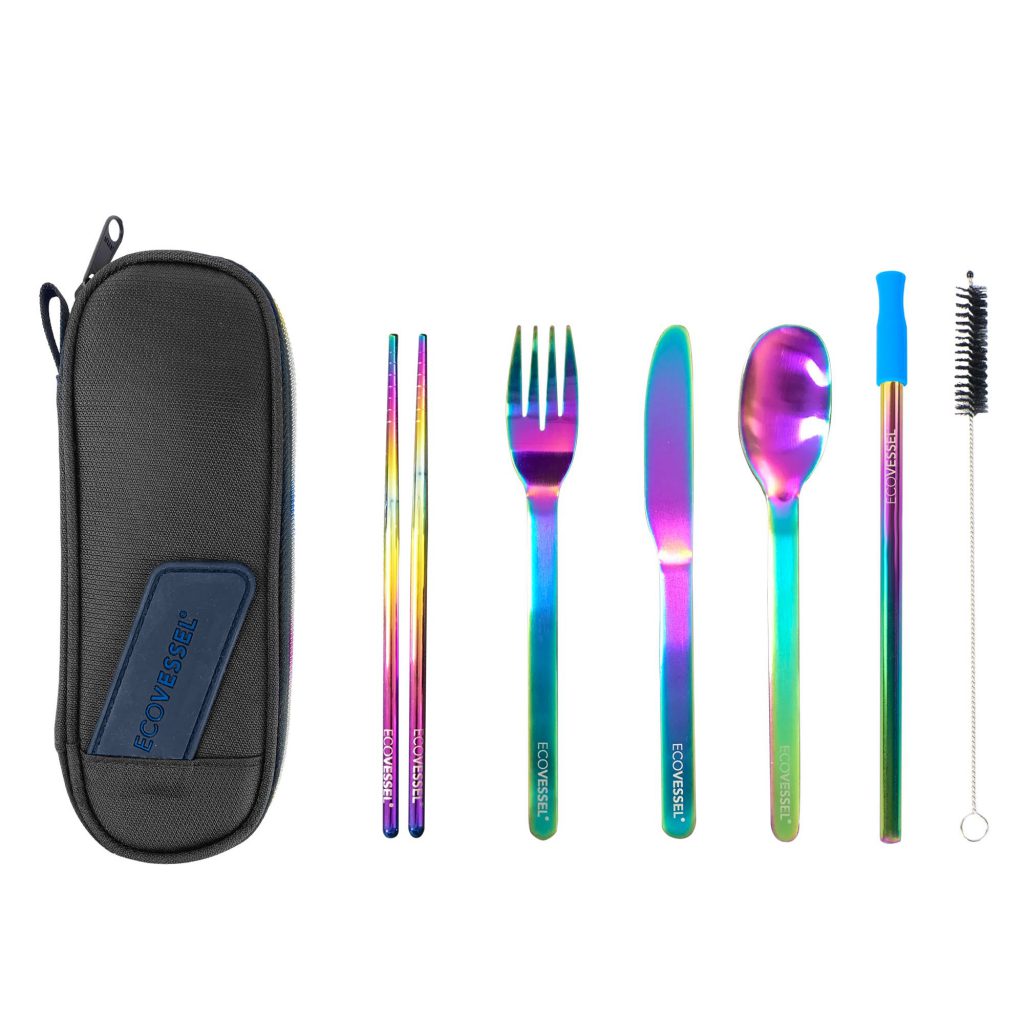 Everything you need to eat with is contained within a zippable travel pouch: fork, spoon, knife, chopsticks, straw, and straw cleaner.

Each utensil is made with premium, food-grade stainless steel and is super durable. Just for giggles, I used their knife and fork on a steak and a raw carrot. While it didn't cut through amazingly well, neither utensil bent or broke.

The EcoVessel WanderWare Utensil Set is a great addition to my go-box, but it's also a great solution for those times where I know I'll be eating somewhere with disposable silverware. Their chopsticks are also a great replacement for the wooden disposable ones, as well.

If you're trying to eat a little greener, this is a great option for you!