I have been getting gradually more frustrated with the amount of things I carry in my pants pockets: phone, wallet, keys, and with mask mandates going back into effect, a mask.

My pockets are bulgy and not in a funny "or are you just happy to see me?" sort of way.

With fanny packs becoming in fashion again (thanks, Matthew McConaughey), I've been casually browsing various outdoor brands looking for the right fit and after visiting the KAVU booth at Outdoor Retailer, I found my match: the KAVU Spectator Fanny Pack.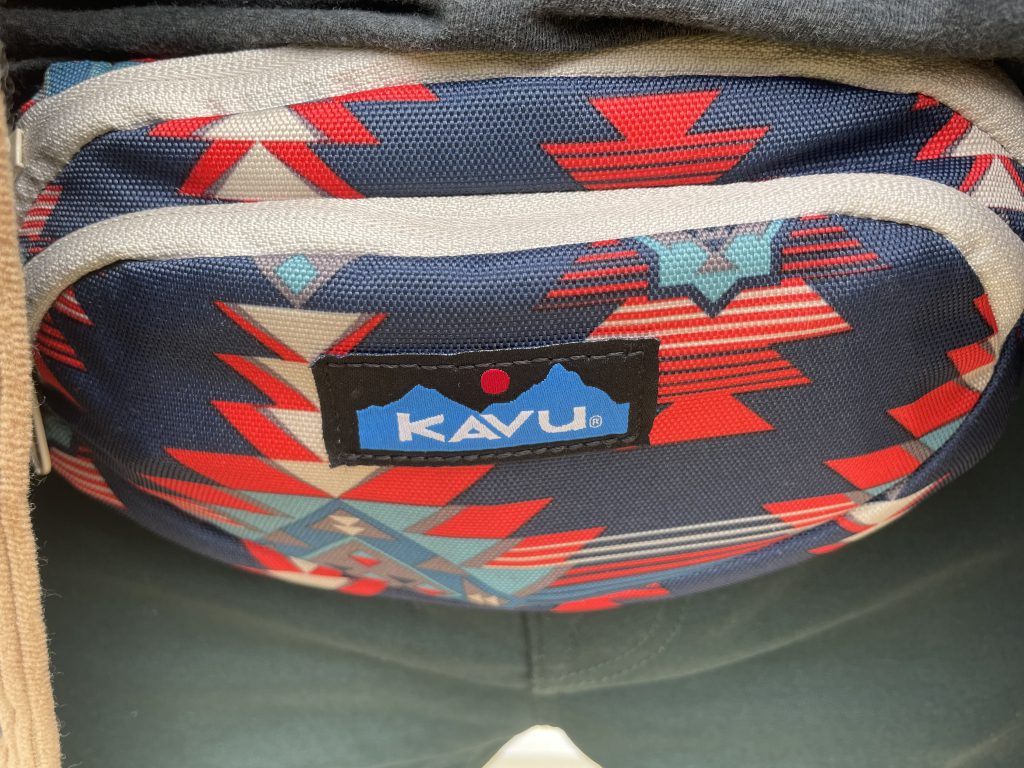 There are a lot of Fanny Pack's the choose from, but the reason I settled on the KAVU Spectator Fanny Pack was because of its simplicity in design and it's wide range of color options.

First, when it comes to design, it is a two pocket fanny pack. The smaller pocket is perfect for my wallet and keys, while the larger pocket comfortably holds my iPhone 12 Pro, a pair of sunglasses, and a mask.

And with its wide-range of designs, I was able to pick one that I felt captured my current life phase. They have a lot of fun designs, and I ultimately settled on one that had a bit of an outdoorsy vibe that didn't clash with my wardrobe.

Since jumping on the fanny pack bandwagon, I couldn't be more happy. My KAVU Spectator Fanny Pack is setup so that it's ready to go. My wallet, keys, sunglasses, and mask are always in there. I no longer have to hunt for each, which is a great time saver. 

Additionally, those times where I'm in my car and need to access my wallet or phone (not while driving, mind you), I don't have to shimmy to gain access to my pants pockets and then dig around to find what I need.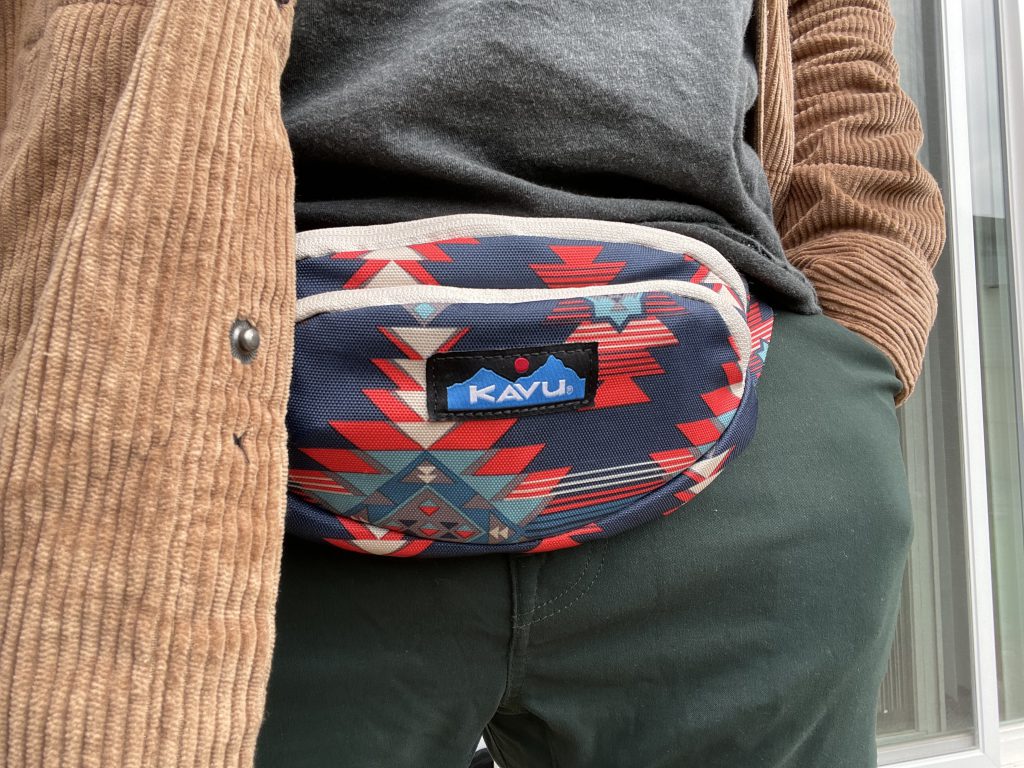 Now, while it is called a fanny pack, I tend to wear it as a front pack. My hips and butt don't like fanny packs. The design of the pack also allows you to utilize it as a sling, which I have done on some bike rides when I just need those essentials.

If you're ready to come aboard the fanny pack train, look no further than the KAVU Spectator Fanny Pack.