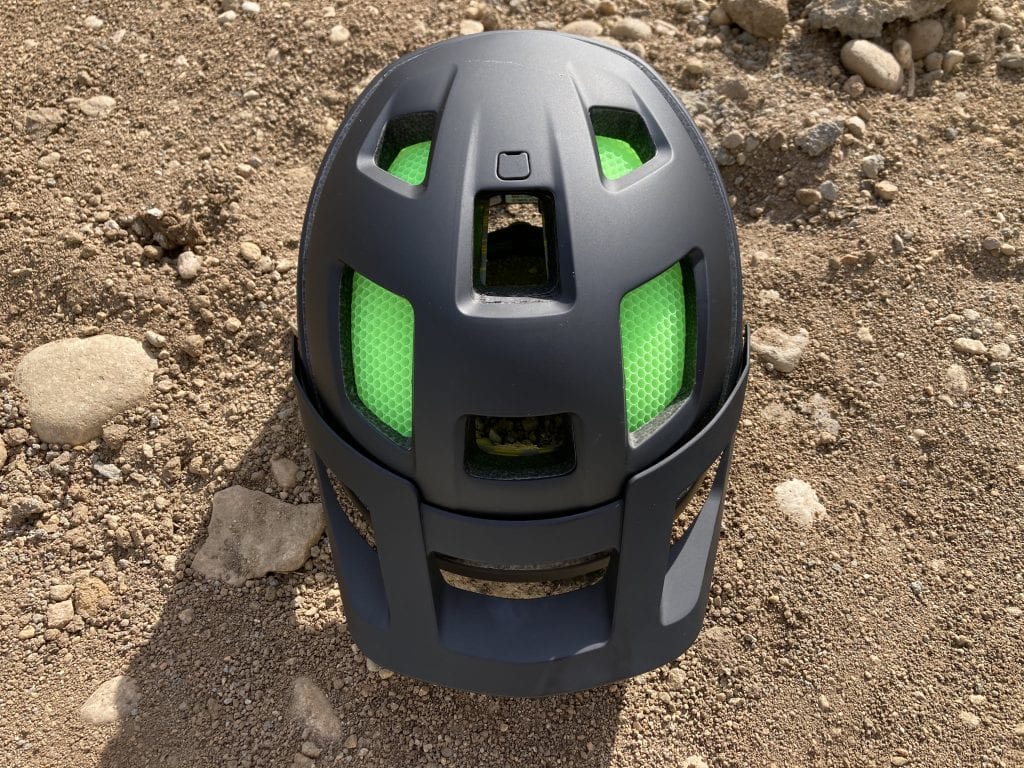 The Smith Forefront 2 stands head and shoulders above their competition. 
It's integration of Koroyd—what looks like a series of stacked neon green, short, straw-like structures—adds an extra layer of ventilation and performance. Unlike it's predecessor, the original Forefront, the Koroyd material is now split into two channels to allow for a larger air vent down the middle of the helmet. It also runs the entire length and width of the helmet for total head coverage.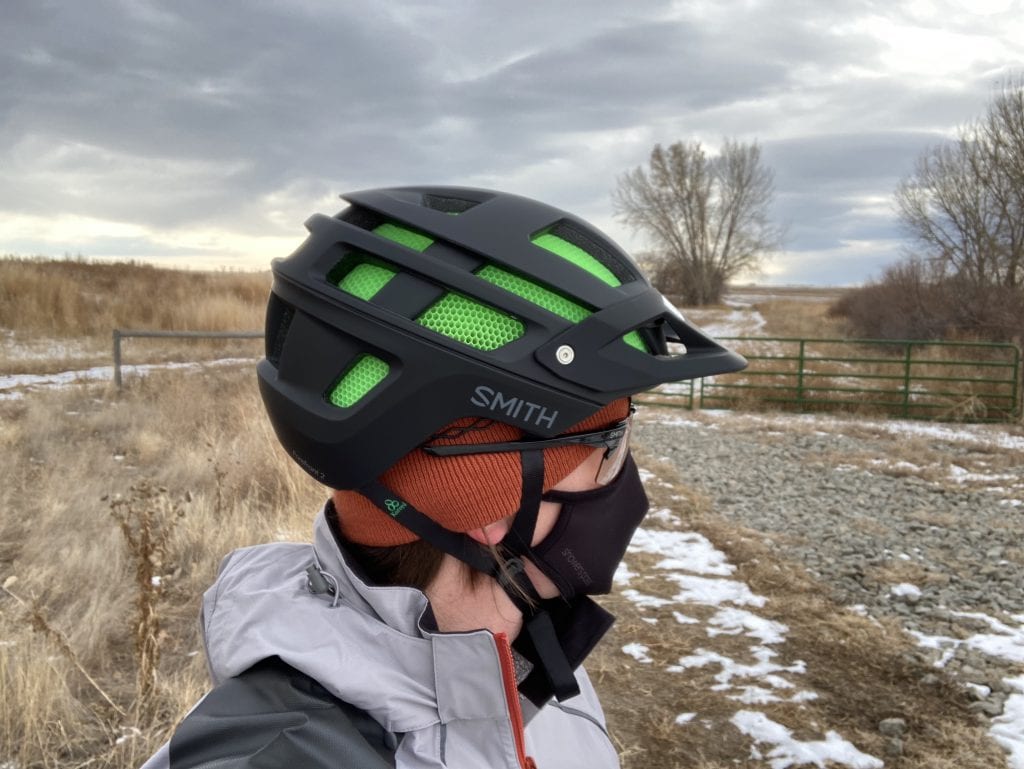 The helmet also comes with a visor on the front. It's short, but provides three positions for sun protection. They also include channels beneath the visor to secure your sunglasses.
Overall, fit was outstanding. Because of the airflow in the Koroyd material, the helmet stayed nice and cool. For our test rides, I was able to adjust the rear adjuster securely and it stayed put without triggering any pressure points and didn't cause any discomfort during the long climbs. Additionally, on colder days, I was able to wear my Showers Pass Beanie and still be comfortable and secure.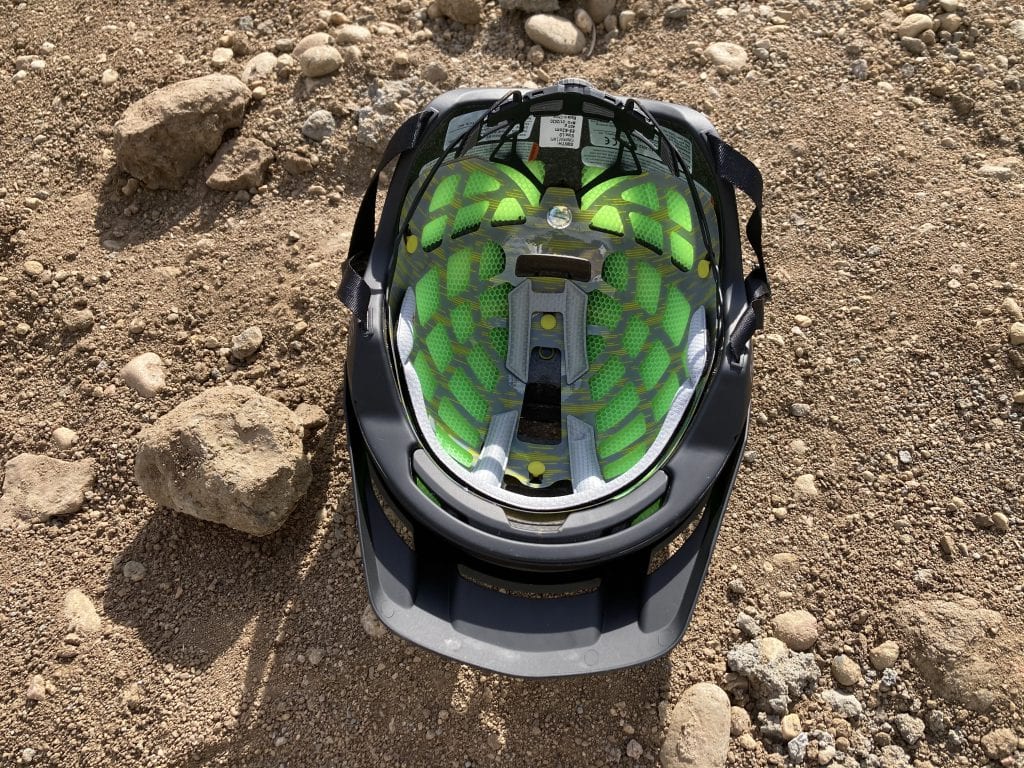 Protection is top-notch, as well. The side and rear coverage extends around the head and covers the back, as well. The Koroyd is intended as a layer of impact absorption, so when combined with MIPs technology, you're getting a full package. While I haven't tested the impact absorption capabilities of this helmet (and don't really intend to), it looks about as safe and you can get.