I recently had the opportunity to try out the Cotopaxi Salto Ripstop Pants on a hiking trip and I must say, I was thoroughly impressed.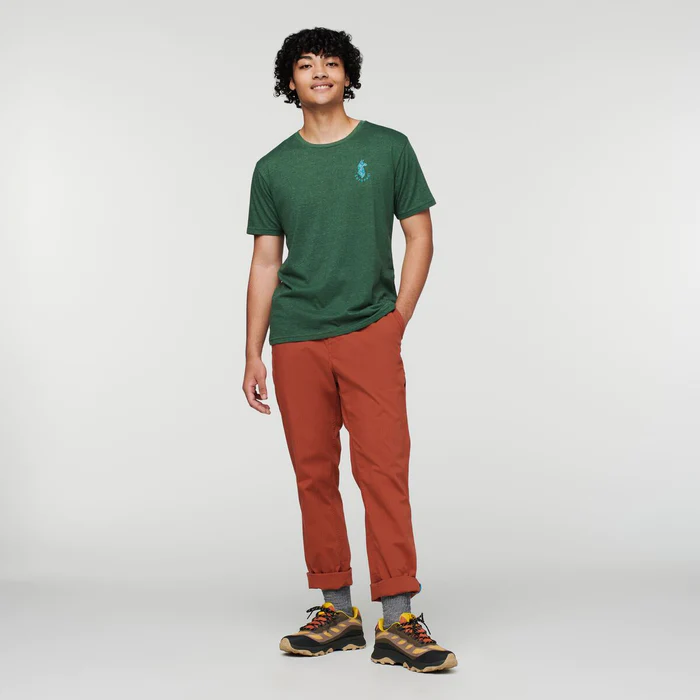 First off, the slim fit and versatile fabric made it easy for me to navigate various terrains with confidence. The encased elastic waistband with drawcord allowed for a comfortable and adjustable fit, which was essential for me since I tend to fluctuate between sizes. The full zippered fly was also a nice touch, making it easy to take the pants on and off.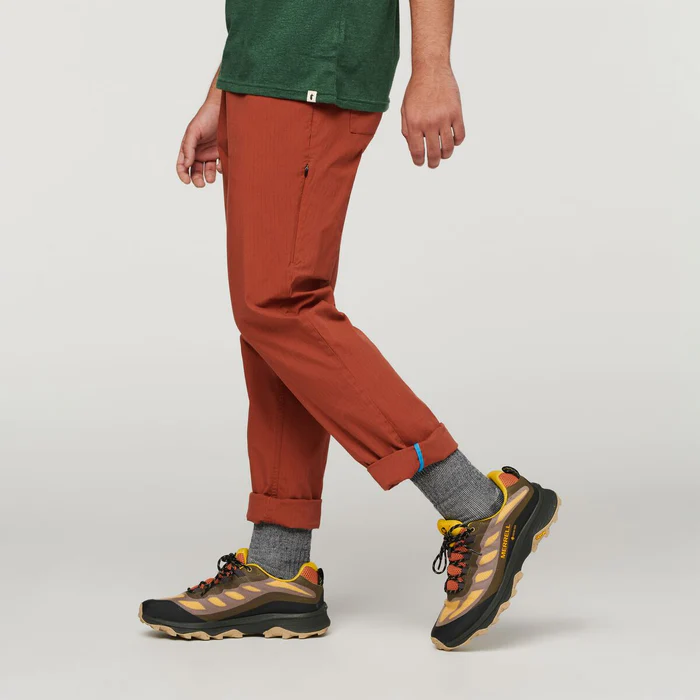 One of the standout features for me were the pockets. The hand pockets were deep enough to securely store my phone and wallet, while the concealed leg zipper pocket provided barely-there, essential storage. The back patch pockets were also a nice addition for extra storage. The D-ring for keys was a thoughtful detail that added a bit of convenience to my day-to-day use.
In terms of comfort, the Salto Ripstop Pants did not disappoint. The organic cotton blend material felt soft and breathable against my skin, even during prolonged activity. The 30″ inseam provided ample coverage without being too restrictive or baggy.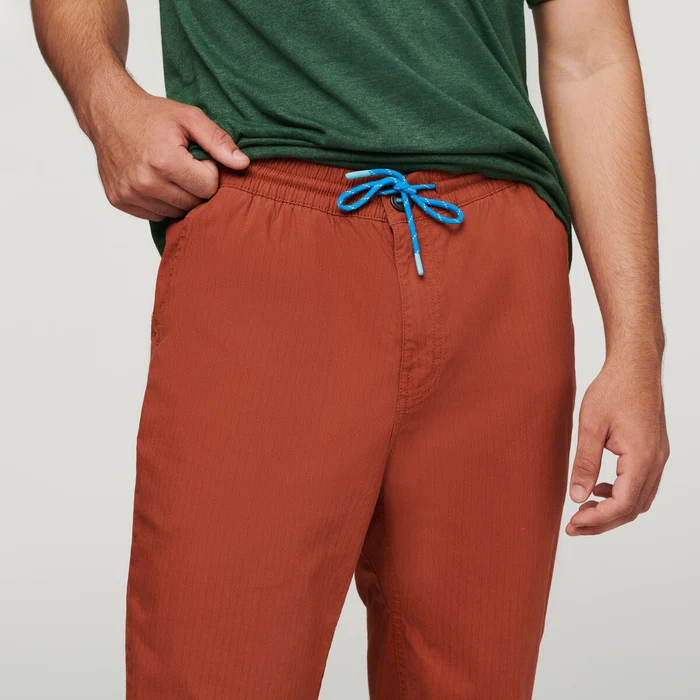 What's more impressive is that Cotopaxi's mission aligns with their sustainability efforts. As a Sustainable Apparel Coalition member, they're committed to reducing their impact on the planet through recycled materials, as well as tracking and minimizing their environmental footprint. The fact that these pants are made in West Java, Indonesia at Asmara—a leader in sustainable, high-performance outdoor products—gives the Salto Ripstop Pants a sustainable edge over comparable pants.
Overall, I highly recommend the Cotopaxi Salto Ripstop Pants for both hiking and travel. The comfortable fit, ample storage options, and sustainable edge make these pants a great addition to any outdoor enthusiast's wardrobe.