What I love about ORTOVOX is how bright and colorful their clothing is.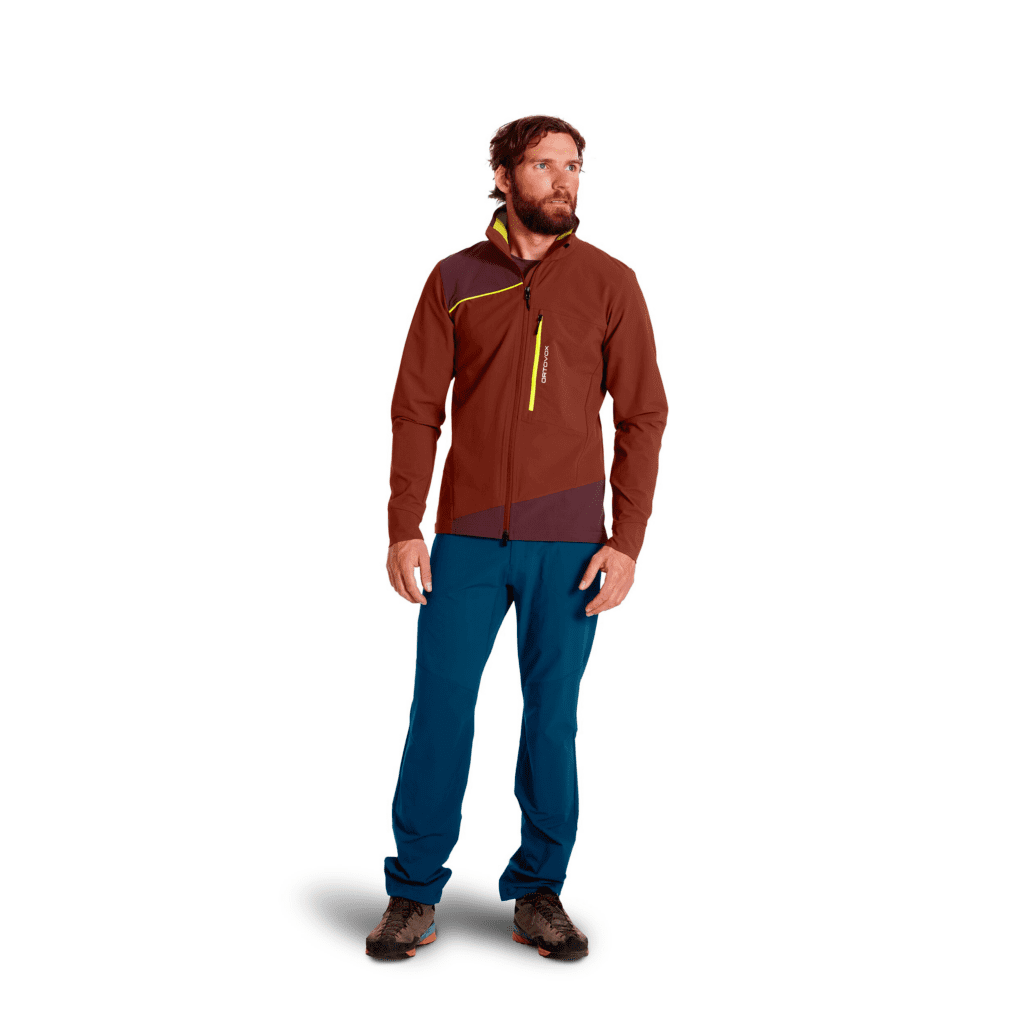 And the ORTOVOX PALA LIGHT JACKET is no exception. They sent me the jacket in the clay orange color (pictured above) and it pops!
But colors aside, ORTOVOX makes some of the best outdoor gear for climbing, hiking, and winter adventures.
The PALA LIGHT JACKET is a durable, athletic stretch jacket made for alpine climbing.
It is made with a sleek, athletic cut and a four-way stretch that allows for flexible movement. When climbing, I could easily stretch between holds without the jacket feel like it was catching or pulling.
It also has elastic cuffs and waistband that moved well with me when I climbed. It has drawstrings on the side to tighten around the waste as needed. I haven't needed to use them though. I like how the jacket naturally fits. When reaching and climbing, I never felt that the jacket rode up on me.
The outer material is scuff resistant. How scuff resistant? Well, I lost a hold, slammed into the rock face, and the jacket made it out better than I did. I hit hard and the jacket has a couple scuffs, but that is it.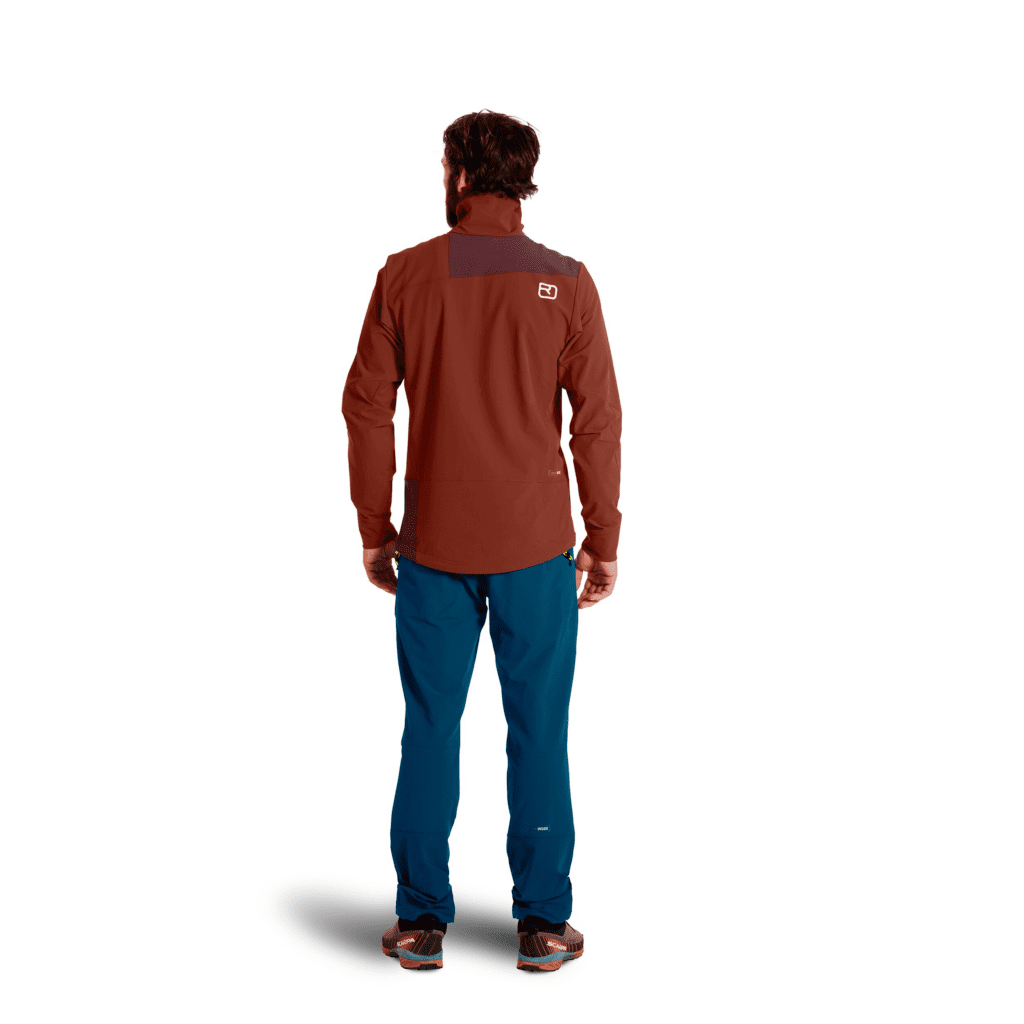 When ORTOVOX constructed this jacket, they added reinforcements in high-stress areas such as the hips, shoulders and underarms for ultimate protection against craggy rocks.
This jacket is also very breathable. When climbing, the morning was around 50-degrees and slowly warmed up to 65-degrees before I reached the top. Throughout I found this jacket very comfortable. I never felt overheated. And that is due to the merino wool used in the inside.
I have really enjoyed this jacket. It has been a great climbing companion, but it also looks really good off the mountain. I have worn this to work, on dates, road trips, and really, any opportunity where I needed a solid, light jacket.
The PALA LIGHT JACKET is available online for $220. I am 5'11" and 185 pounds and wear a large.