If you've read our review of the ORTOVOX PALA LIGHT JACKET, you know that we are huge fans. But if you're going climbing with ORTOVOX, you can't just climb with a jacket, you need a pair of pants to go with it.
ORTOVOX also sent us the VALBON PANTS to review as well.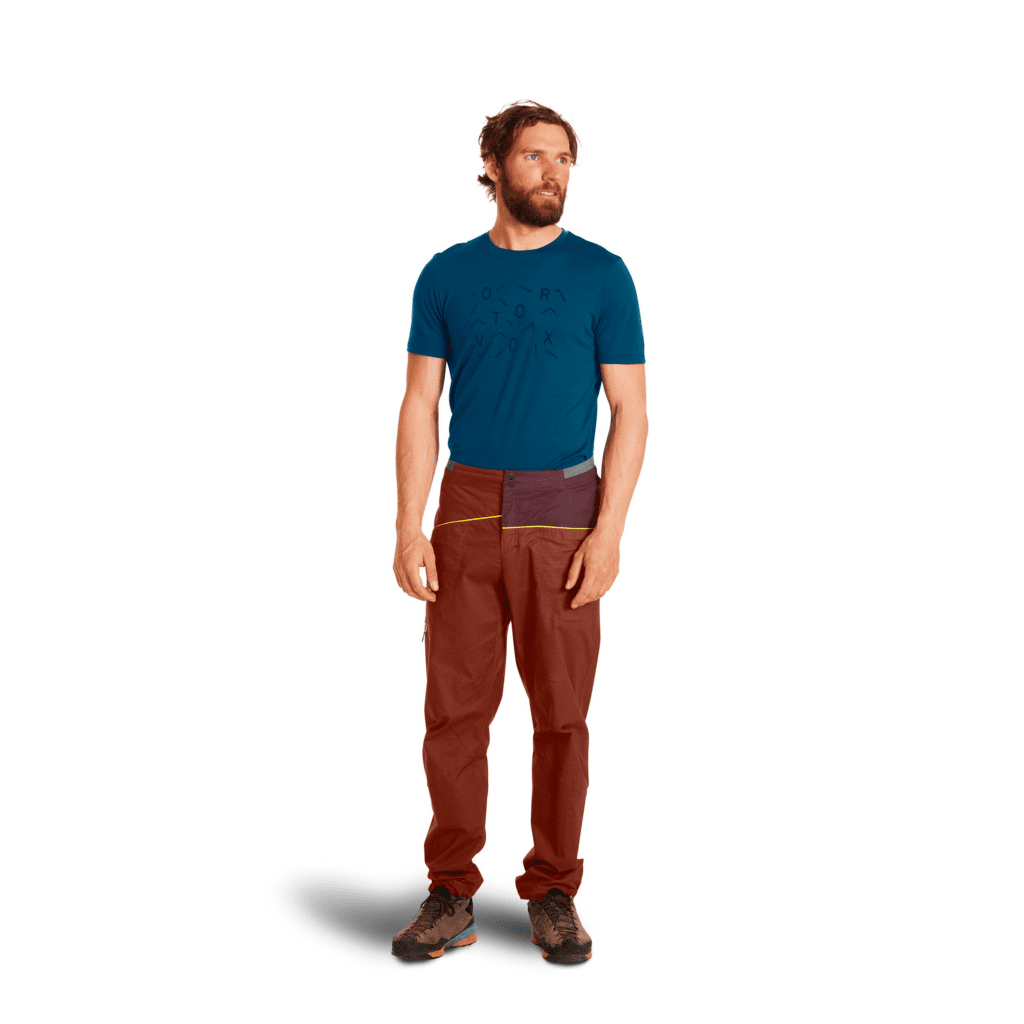 These minimalistic pants are sustainably made with organic cotton and hemp materials. The combo of these materials make for an extremely comfortable climbing pants.
The VALBON PANTS is loose fitting with wide thigh-areas, a stretchy knee area, and tapered ankle cuffs for maximum movement. The crotch also features a two-way stretch material for ultimate movement that moves with you.
When climbing, I found these pants to be extremely versatile. They claim to be tailored for climbing and I found this to be true. I could stretch between holds without feeling like these pants were restricting my movement.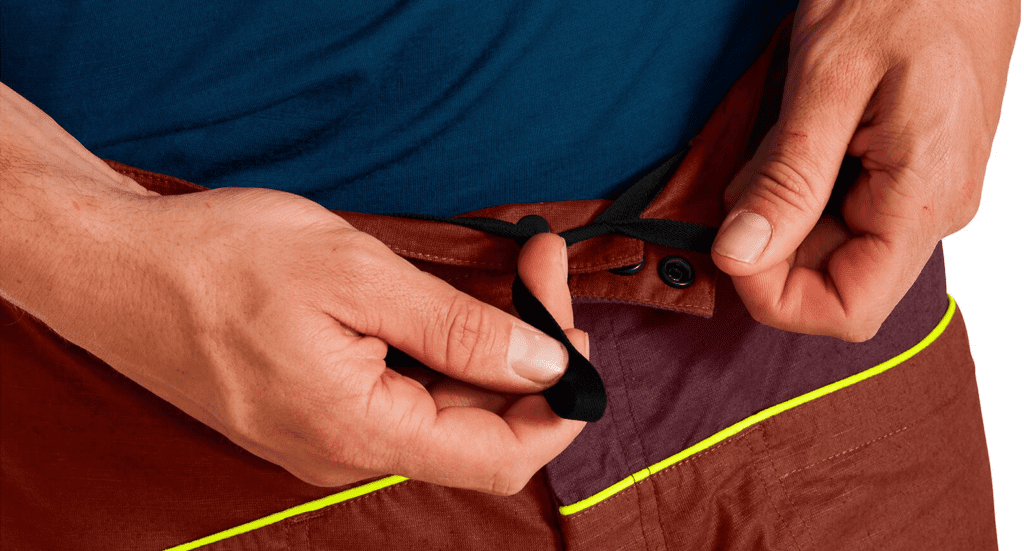 The waistband is flat and made with merino wool so its nice and soft and stretchy. It fits nicely underneath a climbing harness. I also appreciated how they didn't ride up or dip down during my climb. They stayed where they were without exposing my butt or making me uncomfortable.
There is also a drawstring on the waist for extra security.
It features three pockets. Two are located on the front hip and one is zippered and on the right thigh. All of these are easily accessible while wearing a climbing harness.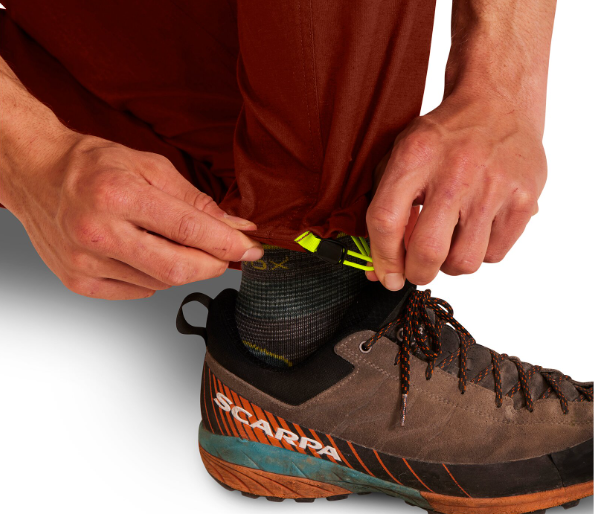 There are also elastic ankle cuffs. I didn't need them. My calves are pretty wide, but they rested naturally very comfortably at my ankle.
Just as I had found with the PALA LIGHT JACKET, these pants are so comfortable and nice that I wear them even when I am not climbing. I love the colors and how it pairs with the jacket that I will wear these to work or out on the town. I mean, its Colorado, so looking like you either came or are going to the climbing gym is normal.
The VALBON PANTS is available online for $150. I am 5'11" and 185 pounds and wear a size large. For reference, the waist fits similar to a 34″ waist. And the ankle cuffs rest, right at the top of my shoes, so similar to a 32″ inseam.