Spending an evening outdoors, cuddled up with your kids, in front of a fire is one of my favorite activities during autumn.
But it takes a lot of effort to build a fire. You have to find the right location and setup the proper fire ring. Plus, if you live in suburbia, the HOA frowns upon having an open, wood burning fire pit in your backyard, and gas fire pits aren't great. Sure you can roast a marshmallow, but you'll be tasting propane.
Solo Stove sent us the Bonfire 2.0 to test out over the past several months and is it worth the hype? Absolutely!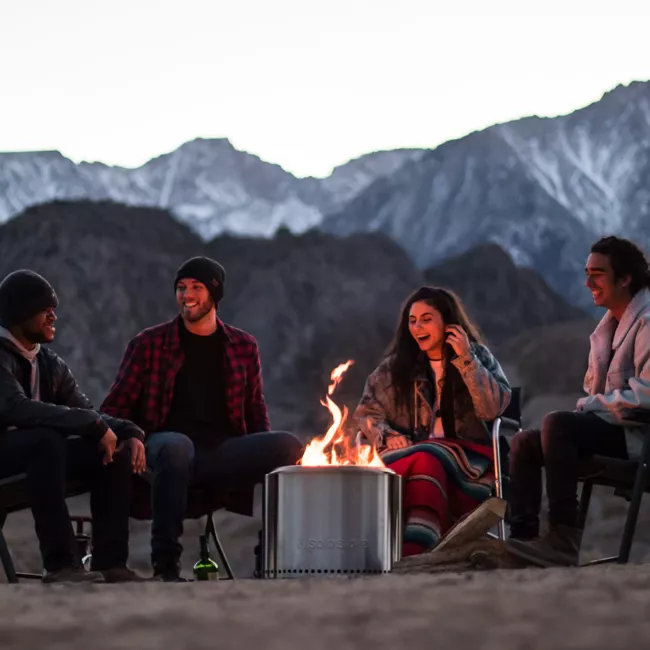 The Solo Stove Bonfire 2.0 is a portable smokeless fire pit that is perfect for the backyard and beyond.
The Bonfire 2.0 is constructed of 304 stainless steel that is resistant to rust and corrosion. It has a dual-wall design with an elevated fire grate to improve airflow and minimize smoke.
While my kids love campfires (because campfire = s'mores), their biggest complaint is smoke. "Dad, it's in my eyes!" I was impressed by how "smokeless" the Solo Stove was. When burning, we were able to sit comfortably around it without needing to play musical chairs.
The airflow on the Solo Stove also allowed the wood to burn down, eliminating much of the ash and charcoal that would typically need to be cleaned out.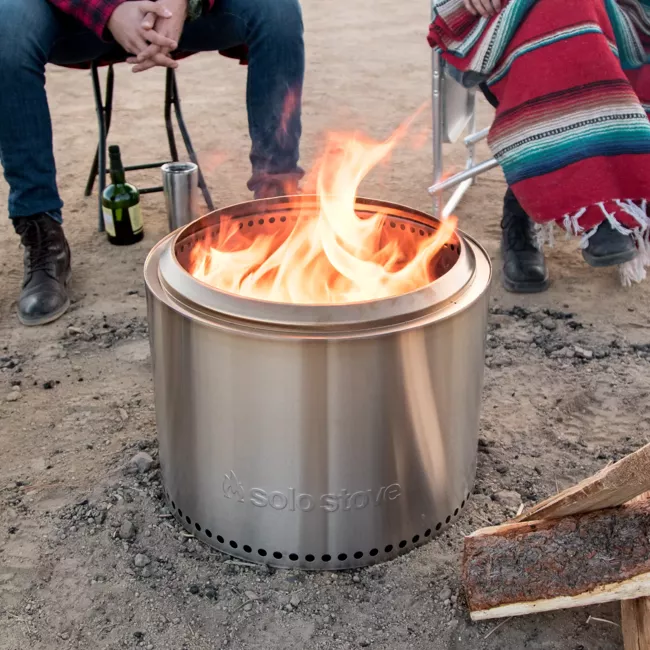 The Bonfire 2.0 weighs only 20 pounds and comes with a carrying case. This makes it easy to store, but also easy to pack to watch the sunset over Longs Peak from our favorite lake or take tailgating. Once the fire is out, it is easy to tip over to dump out the ash before packing it back up.
Setting up the Solo Stove Bonfire 2.0
Setting up the Solo Stove Bonfire 2.0 fire pit was pretty darn easy. In the box, the fire pit body is a single solid piece.
It needs to be set up on a level surface, six feet away from other buildings or combustible surface like a deck or pergola. Sand, paving stones, pavement, or dirt make great surfaces. Solo Stove does sell additional accessories, including a stand that elevates the fire pit four inches off the ground, which is great for grassy surfaces.
Once you have the Bonfire 2.0 on your chosen safe surface, all you have to do is place the flame ring on the rim.
It is as simple as that.
For Halloween, it took me all of two minutes to have it setup and ready to go to welcome trick-or-treaters.
How to use the Solo Stove Bonfire
To build a fire in the Solo Stove Bonfire, you build it like you normally would.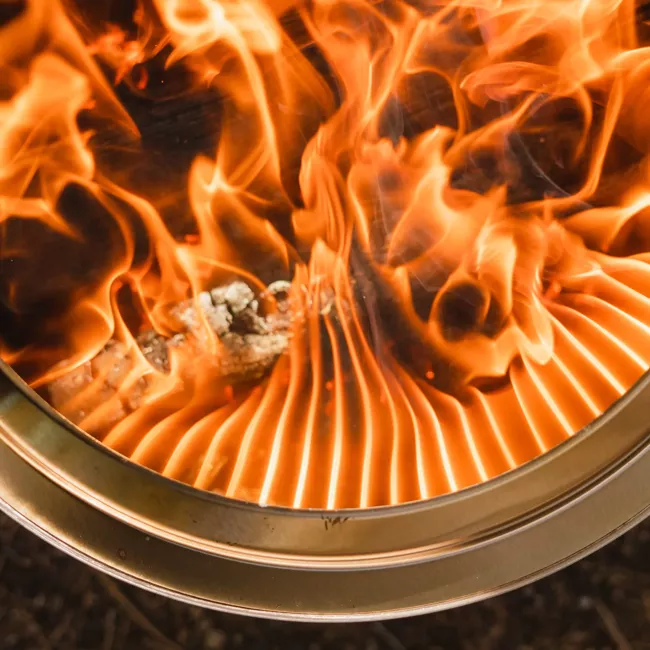 Light a nice sized pile of dry tinder, add kindling to strengthen the flame, the slowly add larger pieces of firewood.
You can also use fire-starter logs in it as well.
The Bonfire 2.0 fits firewood logs up to 16 inches long, but shorter length logs are a bit easier to maneuver and position in the pit and seem to allow the fire to burn more efficiently.
Safety First
I have young kids, so I feel that it is important to mention that this is fire pit and it does burn hot.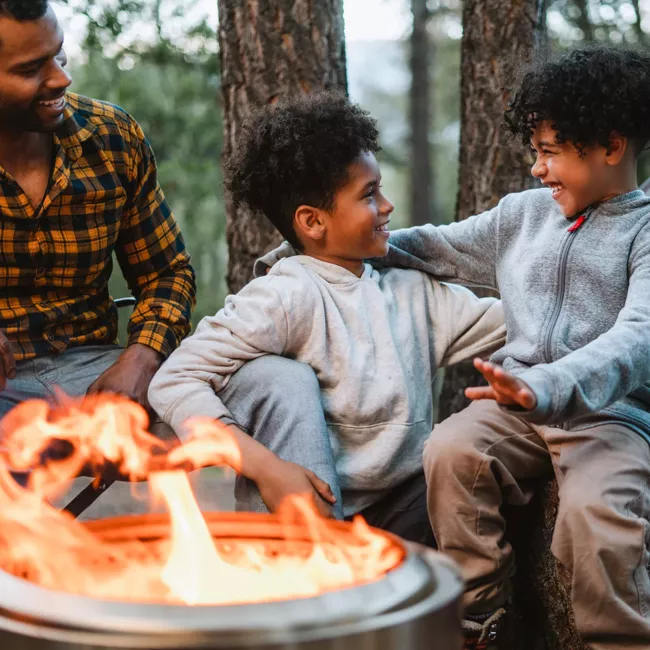 The ventilation that creates the smoke free environment burns hotter and faster than an open fire pit.
My kids are used to their friends' propane fire pits, so I did have to warn them not to run around the Solo Stove and that it is very hot.
Also, be careful with those marshmallows! They will burn easily!
Is it worth the hype?
The Solo Stove Bonfire 2.0 is $399. But when we were pricing out a fire pit for our deck, we were looking at $500-$750 for the construction. Plus, the Solo Stove is portable and it is wood burning (much better than propane!). You can take it anywhere. Plus, it has some fun accessories, including a Pizza Oven!