Our furry gear tester, Parker, was immediately in love with Voited's Premium Recycled Pet Blanket that they sent us to review.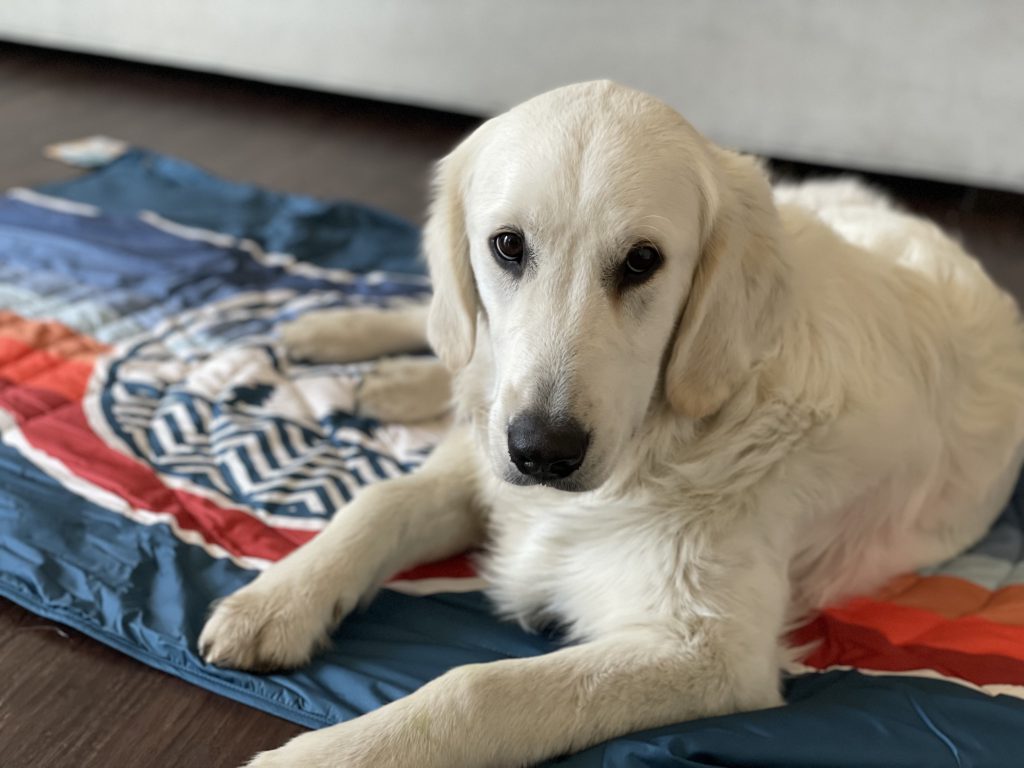 We've been working on "place" with Parker and it became an instant new favorite place with it's soft micro-fleece.
Full length, it is 54×37 inches. In our house, we keep it folded in half, which is the perfect size for Parker.
The Premium Recycled Pet Blanket is made from high-quality, recycled Ripstop with an antibacterial and antistatic treatment. Given that it's the height of shed season, it repels fur well with a good shake.
It can be used a variety of ways. From protecting furniture to functioning as a bed in your car or tent. It's perfectly cozy to take anywhere to snuggle with your pup.
I am looking forward to the warmer months to use while camping. Given how Parker has claimed it, it'll also be perfect for car rides as a consistent and familiar bed.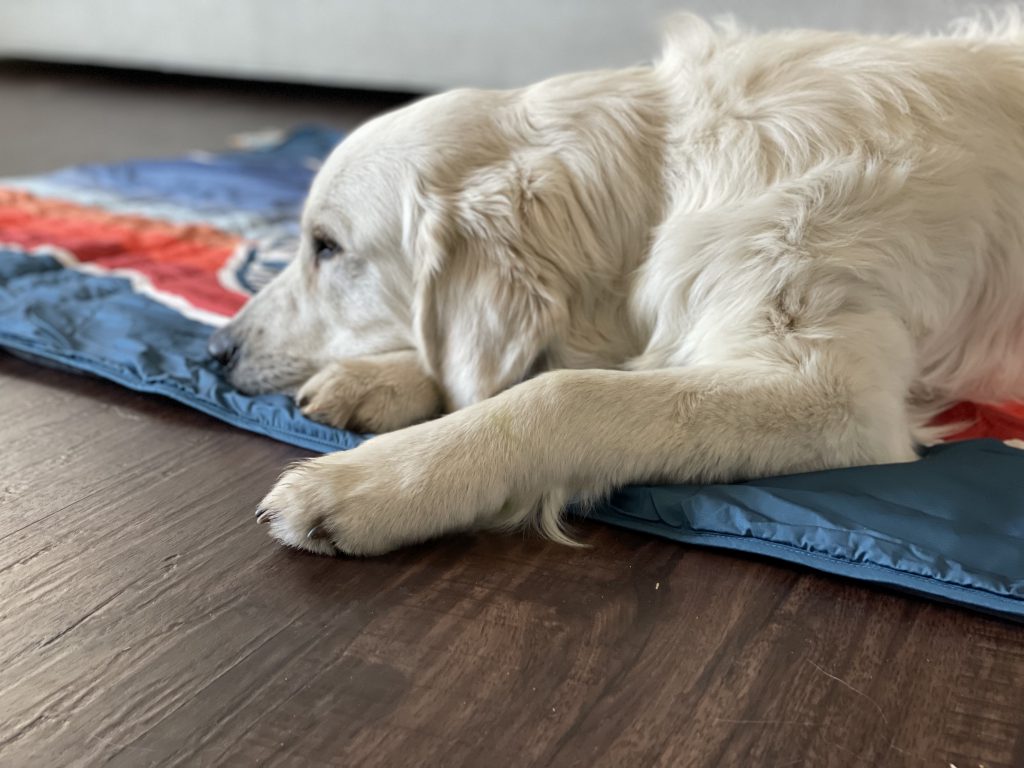 Voited's Premium Recycled Pet Blanket can be purchased on their website and retails for $90.